Have You Heard of Accessory Dwellings? Why They are a Hot New Trend
In our quest to create living space that takes up little room and is much more affordable that traditional housing, the hot new trend is accessory dwellings. Whether they are built as a primary residence or as a temporary living space, here is everything you need to know about accessory dwellings and how to furnish them.
What is an Accessory Dwelling?
Simply put, today's accessory dwellings are merely another way to label in-law suites, garage apartments, granny flats or guest cottages. They all have one thing in common – they are created from space converted to a living area. Most are between 350 to 1,200 square feet. Unlike tiny homes, ADUs are often large enough to contain three bedrooms, although most are studios. These units can be standalone, such as you would add to an existing home for rental purposes or built into housing developments.
Accessory dwellings, or ADUs, offer an affordable and easy way to build a small space due to fewer municipal regulations. In fact, many cities are welcoming these new residential units, especially in urban areas where housing is both scarce and financially out of reach for many of their most vulnerable citizens. The State of California has recently implemented changes to legislation that is now friendly to ADUs and their construction. The number of permits has risen dramatically in the past several years and when the 2020 numbers are in, they are likely to show a new zenith.
Ways to Use ADUs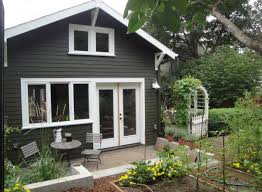 Many homeowners in California are creating ADUs for a variety of reasons. The last year, in particular, saw many grown children retuning home due to job or other financial losses. Rather than put them down in the basement (if you are lucky enough to have one), many parents are building another living area for their adult kids. When the kids move out, these units can be turned into short-term rentals. Newlyweds struggling to afford a home of their own are also tempted to live in an ADU on family land.
The opposite may also be true. Older parents who resist moving into a senior or assisted living facility might be better served with an accessory dwelling where they can still keep a portion of their independence.
College towns are also embracing the building of ADUs as they are an affordable, short-term housing solution for transient students.
Furnishing Accessory Dwellings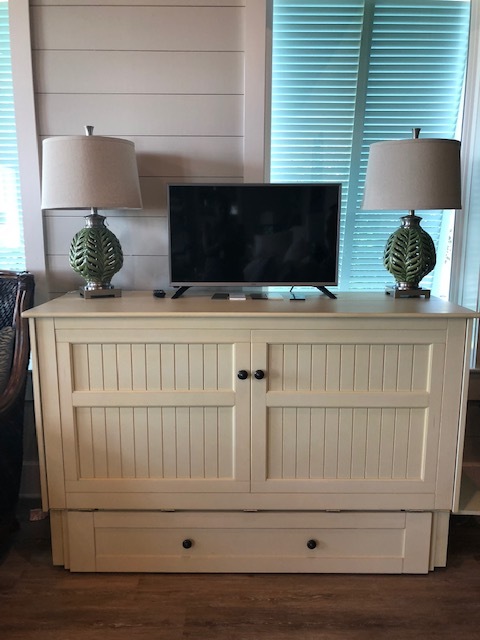 Just as we mentioned in our article on tiny homes, cabinet beds are the perfect furnishings for ADUs. With a very small footprint, cabinet beds can be placed in nearly any corner or against any wall, neatly folded up during the day. At night, the comfy queen-sized mattress is easily pulled out for sleeping. The top of the cabinet is rated to hold a TV screen of up to 60 inches while the roomy storage drawer along the bottom offers extra space for linens, toys, games and the like. In fact, solid wood cabinet beds might have been made for accessory dwellings if they hadn't been invented long before this hot new trend came to be.
If accessory dwellings are something that pique your interest, please check out this online resource.