Home Design Trends 2022: Dedicated Activity Space
If there is anything the past year and a half during the pandemic has taught us, it's that we need to be flexible with our home space. One trend that started recently and seems to be here to stay is having dedicated activity space. Here are a few of the activities your household might be interested in along with tips to make it happen.
About Dedicated Activity Space
As opposed to flex space (which we posted about previously), a room or area is dedicated to one type of activity. An outdoor structure could also function as dedicated activity space, such as a garage, shed or storage unit. However, setting up an entire building is beyond the scope of this post so we will focus purely on indoor areas set configured for dedicated activities. For most homeowners, that means using the extra room aka guestroom.
Arts and Crafts
A popular Google search recently is for home art studios. Apparently, being cooped up inside for a while helped many of us to connect with our creative side. Even if you are not the next Picasso, you may still enjoy working on craft projects.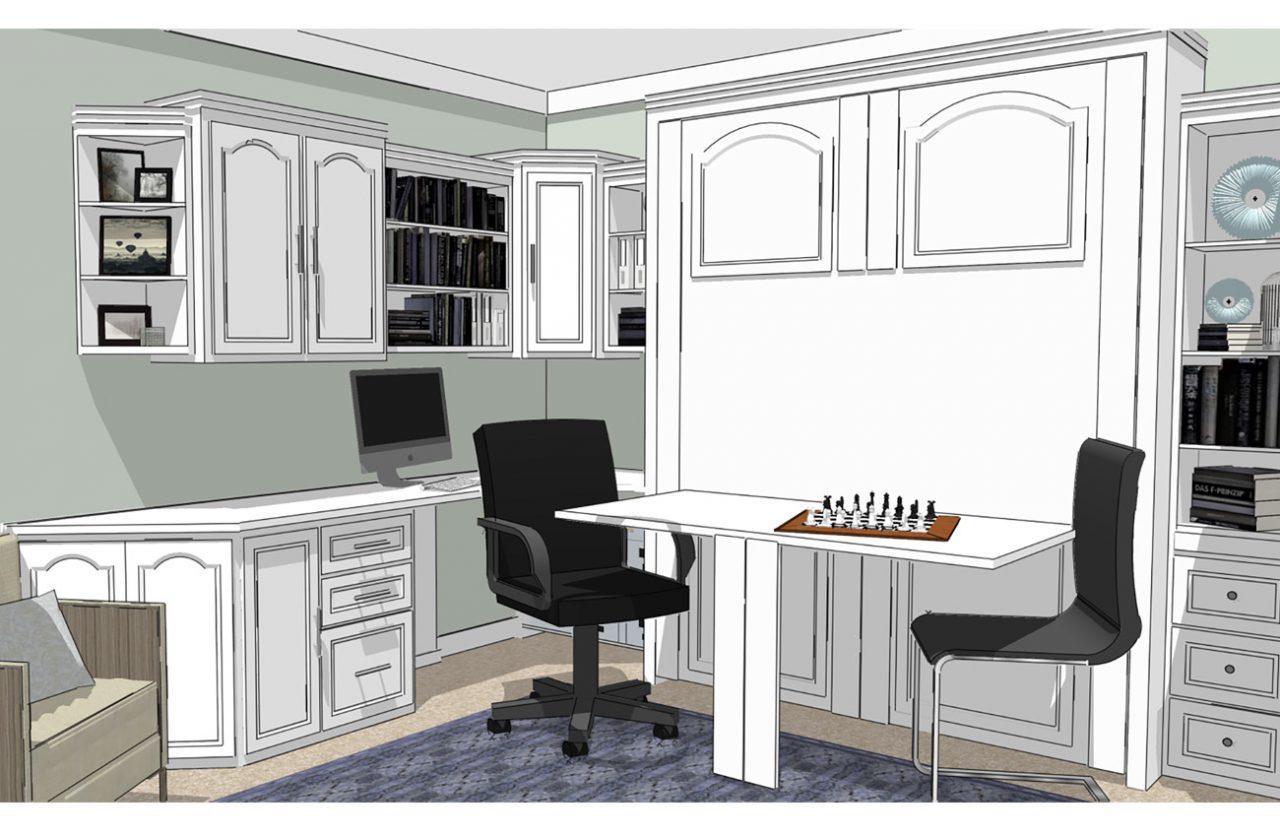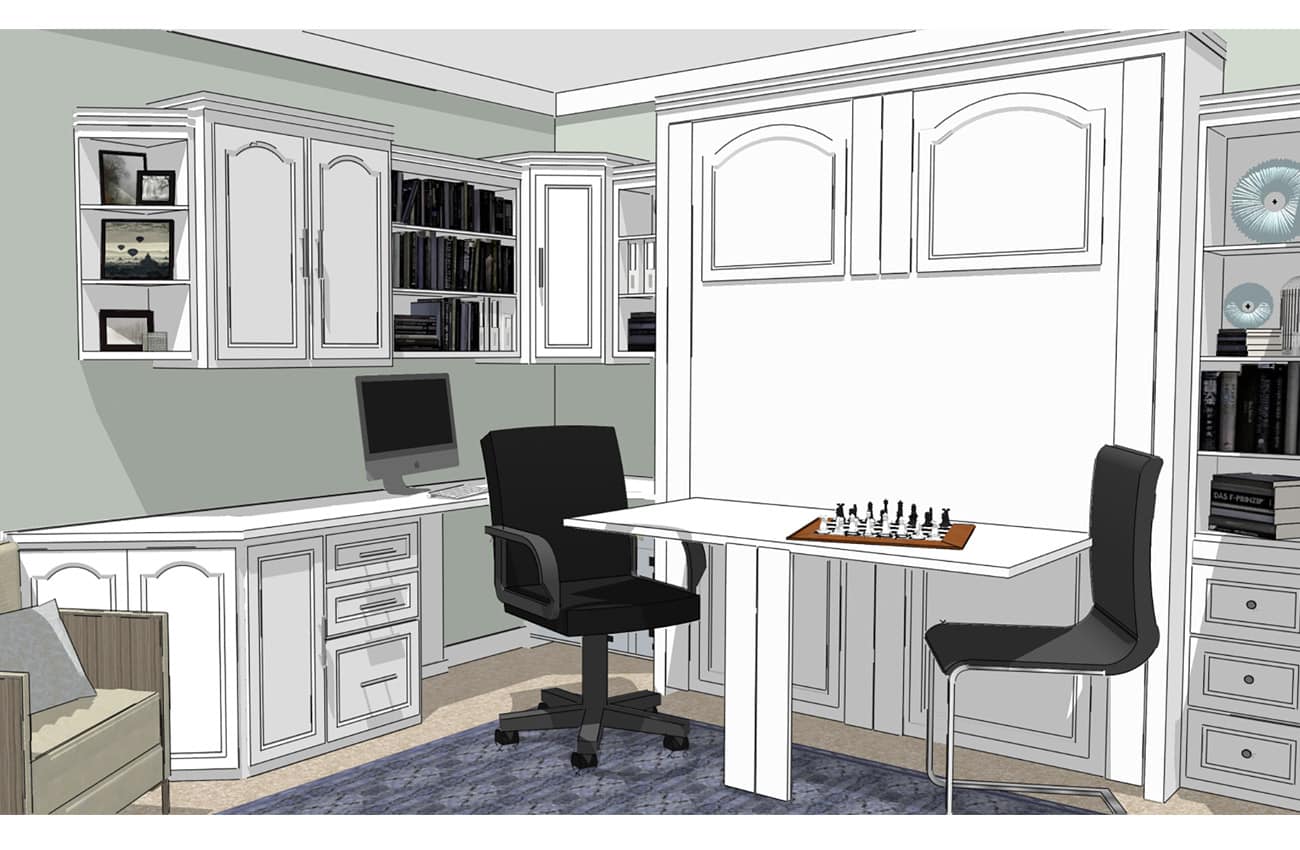 The best solution for creating and arts and crafts dedicated activity space is by ditching the traditional guest bed and replacing it with a Murphy wall bed that includes a table. This instantly frees up lots of square footage while also supplying you with a good-sized table to lay out your supplies or sketch a new drawing.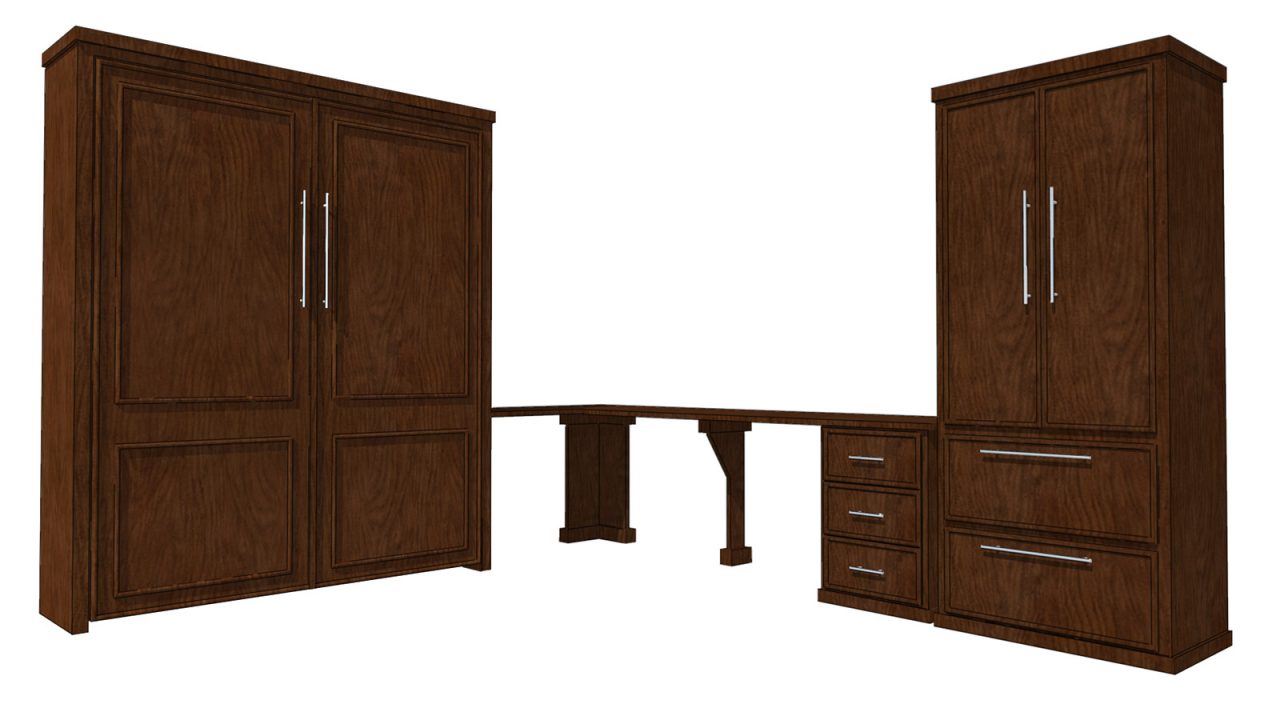 Add a set of side piers for even more functionality. You could opt to add a set of drawers which are perfect for holding pencils, scissors and cardstock. Include a wardrobe if your artwork necessitates a place to hang fabric or large sheets of craft paper. A set of open shelves provides the perfect place to display some of your finished pieces. Be sure to include built-in lighting to help you more easily see the finer details.
Home Gym
Another popular option for dedicated activity space is a home gym. Last year, when in-person gym memberships were suspended, many homeowners did their best to continue exercising without the aid of specialized machines and a room devoted to workouts. Downward dog or aerobics in between the TV and the sofa is not the ideal situation.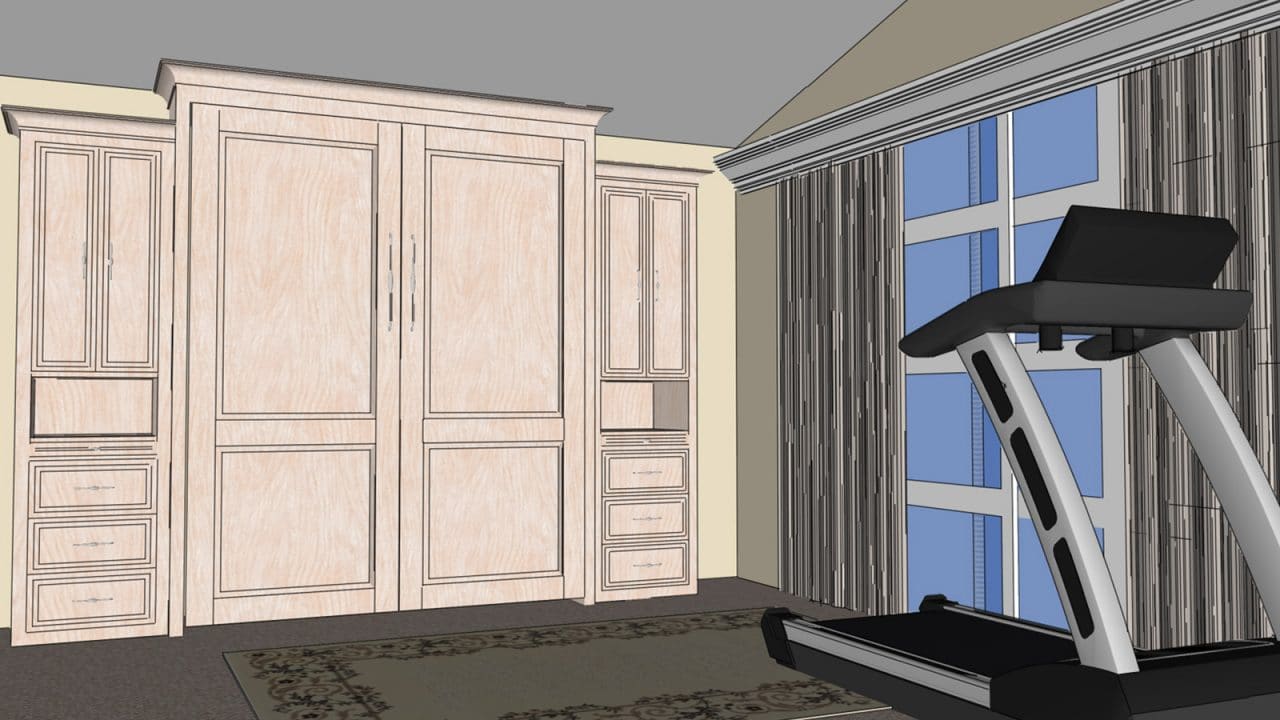 Once again, a Murphy wall bed is your home's BFF for transforming the guestroom into a dedicated home gym. With furnishings placed against the walls, the large open space in the middle of the room allows for plenty of jumping jacks, jump rope or warrior poses. A side pier with wardrobe is a great place for storing workout clothes, towels and sneakers. Order a custom wall bed system and you can even include a small refrigerator to hold cold water, cubbies to stow yoga mats and exercise bands and a barre along the front of the cabinet.
Home Theatre
Home theatres are another item high on homeowners' wish lists. This is most likely since standard movie theatres were closed for much of the past year. Especially with all the streaming services available, it just makes sense to get your flicks fix in the privacy and comfort of your own home.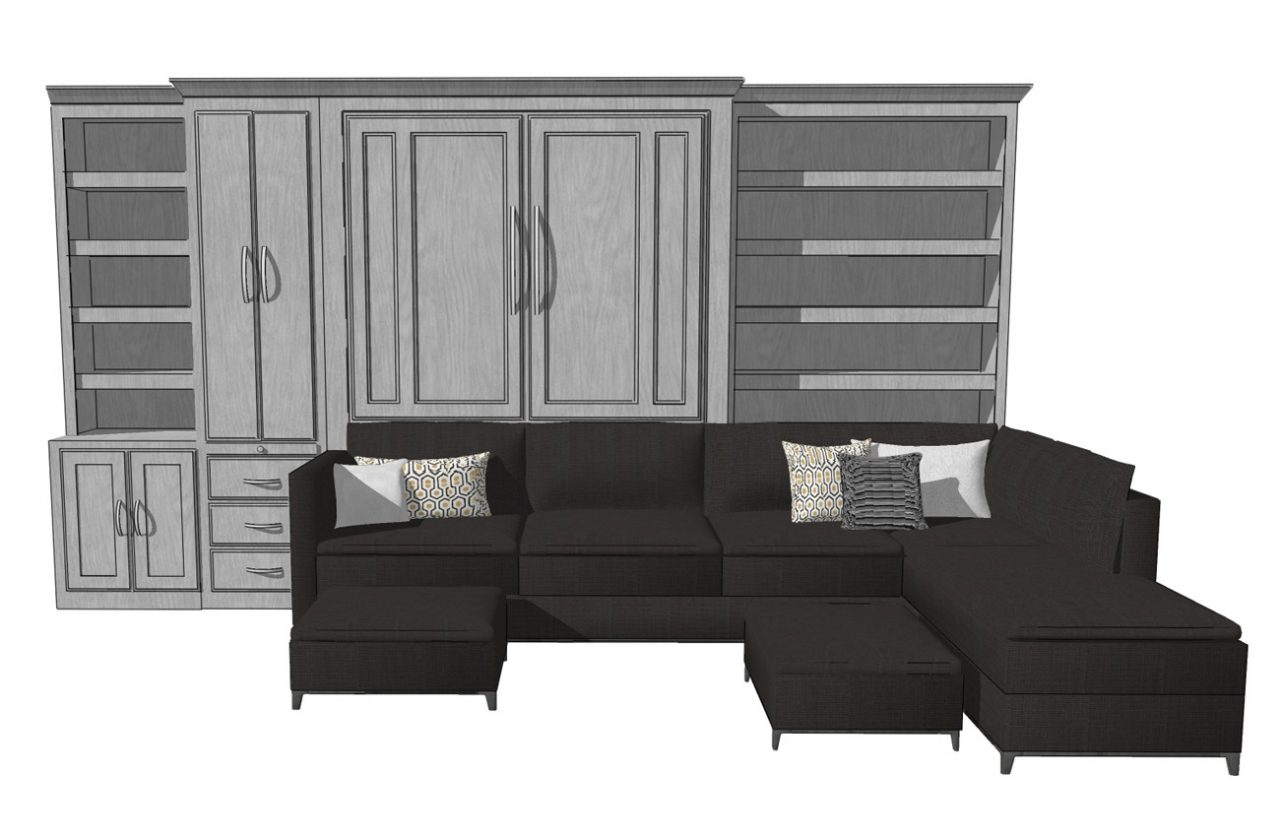 We recommend – yep, you guessed it – a wall bed to start the transformation of your extra room into a home theatre. Select a Murphy wall bed with attached sofa to provide seating in addition to a row of recliners facing a large screen TV. When overnight guests come to stay, simply pull the wall bed's cabinet down over the sofa and instantly transform it into a queen- or king-sized bed.
The home design trend of creating dedicated activity space becomes much easier when you can still use a single extra room for guests while enjoying favorite activities the rest of the time.