How To Add a Murphy Wall Bed to a Room
This is a project that you may be considering for your home. Our tips for how to add a Murphy wall bed to a room will help you gain much-needed space and function as a multi-purpose piece of furniture. It's handsome and well made, to boot. Keep these considerations in mind as you make changes to your home via a beautifully styled Murphy wall bed.
Why You Need a Murphy Wall Bed
Why do you need to add a Murphy wall bed to a room in your home? Honestly, we can't think of any reasons why you shouldn't do so. For one, this compact cabinet with a mattress takes up very little floor space while adding an extra bed – and who doesn't need that? Whether it's the holidays, a kids' sleepover party or a visit from out-of-town friends or relatives, you can provide a very comfortable place for them to sleep via a Murphy wall bed.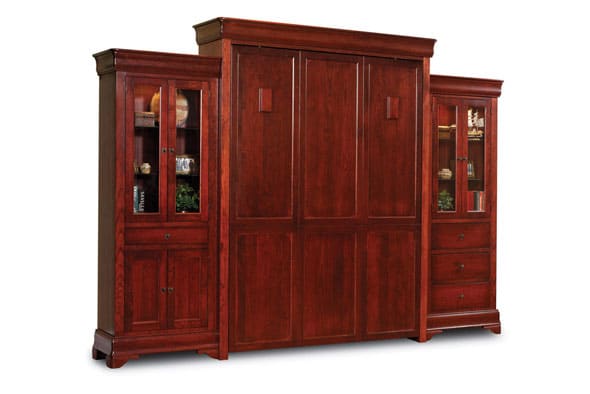 In addition to an extra mattress, a Murphy wall bed can also be ordered with a set of side piers that provide multiple functions. Options include bookshelves, cabinets, drawers, a wardrobe and more. There are also models with a desk, table or sofa added to the front of the cabinet. Just imagine all the ways you could use this versatile piece of furniture in your home – for a home office, to store exercise equipment, toys, extra clothing, etc.
Considerations for Adding a Murphy Wall Bed
There are a few things you will need to consider before adding a Murphy wall bed to a room in your home.
For one, a wall bed must be securely anchored to the wall to prevent any possible mishaps. Be sure that the wall where you will be installing the bed is adequate to handle the anchor bolts required.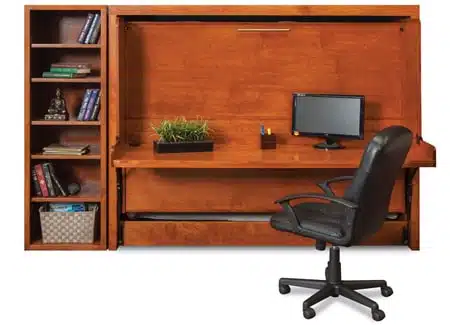 Another consideration is space. The size of your Murphy wall bed depends on the size of the mattress (anything from twin to king). This, of course, affects the height and width of the cabinet. If you decide to add side piers, that increases the width. Take measurements to ensure that all pieces will fit against the chosen wall, both height- and width-wise or call us to schedule an in-home appointment.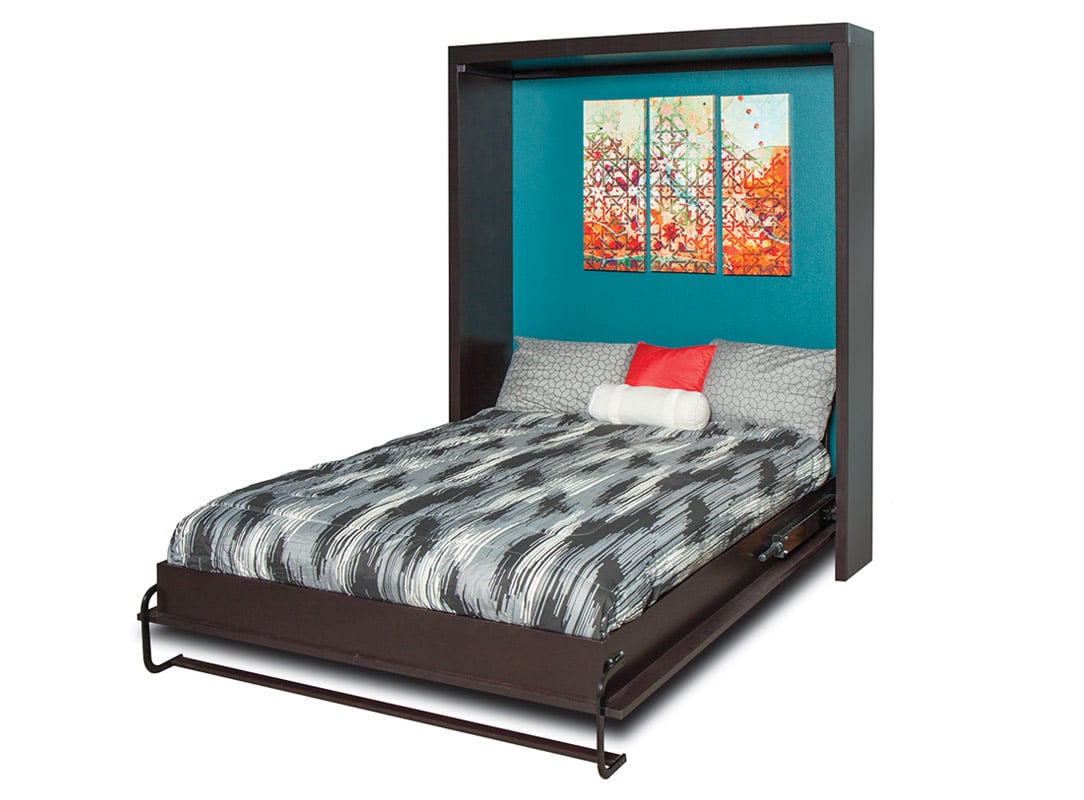 Speaking of measurements, remember that when the wall bed mattress is pulled down from the cabinet for sleeping, it will take up about 5 to 6 feet of space in front of the cabinet. If you don't plan on using the bed very often, you can set other furnishings on the floor in front of it and move them as necessary.
Do It Yourself or Not?
Lastly, decide whether or not you are comfortable installing a Murphy wall bed yourself. While the process isn't overly complicated, you do want to ensure that it is properly assembled and the cabinet is securely attached to the wall.
At Murphy Beds of San Diego, we offer delivery to your home and installation services in San Diego and surrounding areas. Our professional installers know exactly how to position and attach any Murphy bed or wall bed system. If this is an option in which you are interested, please call and speak with one of our associates today so you can get add a Murphy wall bed to your home the easy way.