In Small Spaces the Best Interior Design is All About Scale
In a house or leased home that lacks square footage, there are plenty of ways you can maximize the space you do have. The first thing to think about when furnishing your small home is scale. Traditional furniture is often too big to fit comfortably. That's where furniture like a space saving Murphy wall bed comes into play. Here are our suggestions for finding and using pieces of the right scale to ensure they fit the space in your home.
What is Scale in Terms of Interior Design?
First, let's define the meaning of scale. This interior design term refers to the size of a space, furnishings and objects within a room and how their size relates to each other. Think of this in terms of ergonomics. For a petite lady, an office chair needs to be lower to the ground and proportioned smaller. For a large man, the opposite is true – his ideal chair is wider, higher and sturdier.
Contemporary furniture is most often associated with small scale because it tends to be sleek and compact.
Scale in Your Living Room
For anyone who lives in a home with limited space, you have undoubtedly witnessed the effect of proper scale firsthand. Your living room is one of the most used and viewed rooms in the house, so let's start there.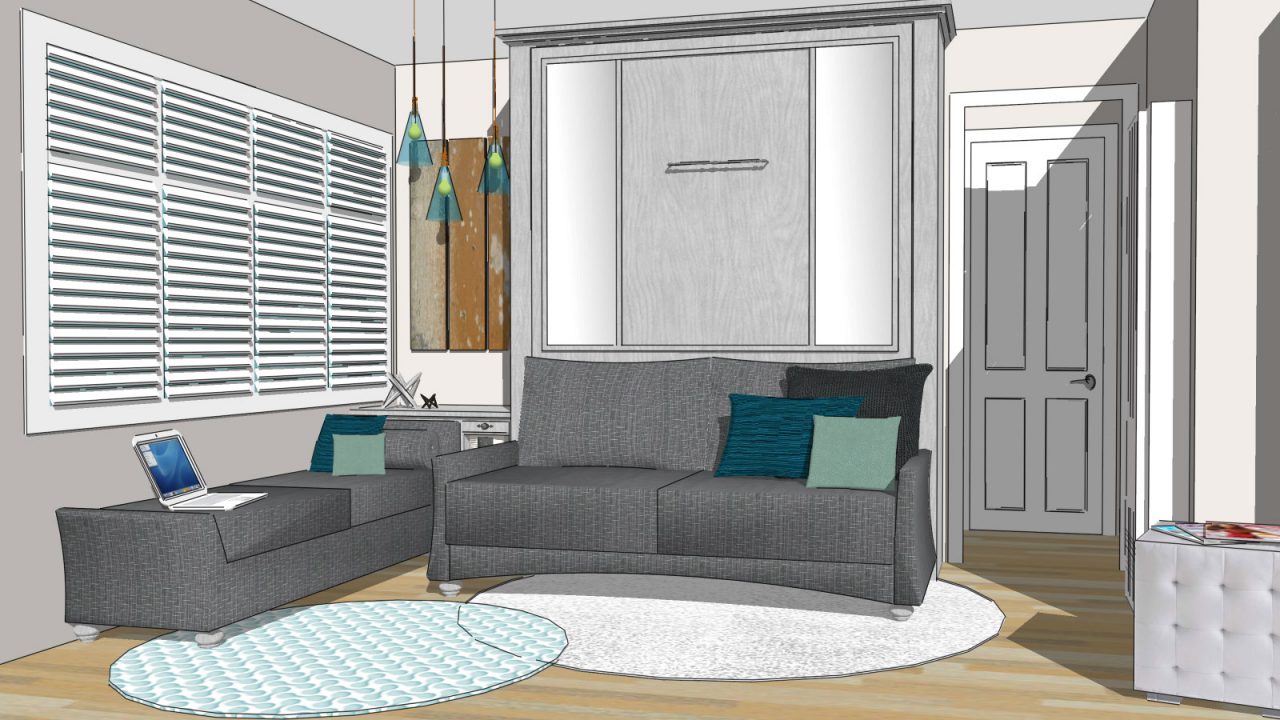 A small living room would be instantly overwhelmed by a sectional sofa with wide seat and chunky legs. Instead, opt for something smaller and perhaps of a style that incorporates svelte design, such as mid-century modern. If you need a guest bed in your living room, opt for a space saving Murphy wall bed with sofa rather than a traditional sofa bed since the scale is much smaller. In keeping with the proper proportion, add two small end tables for a place to set drinks, books and remote controls.
Scale in Your Dining Room
You may or may not have a separate space in your home for a dedicated dining room. And even if you do, a dining room of limited square footage easily gets taken over by a traditional dining table and six or eight chairs. Even a small, round table surrounded by four seats requires extra space to be able to push the chairs back.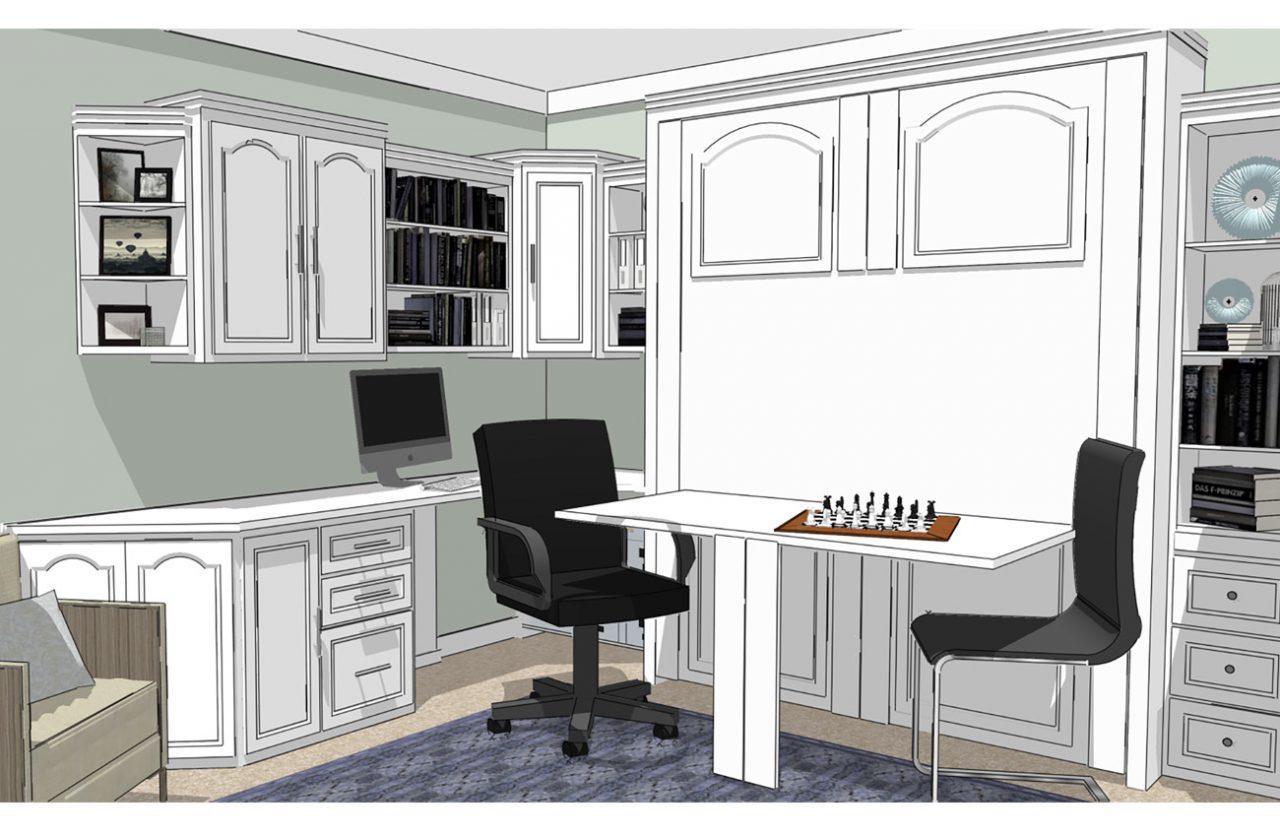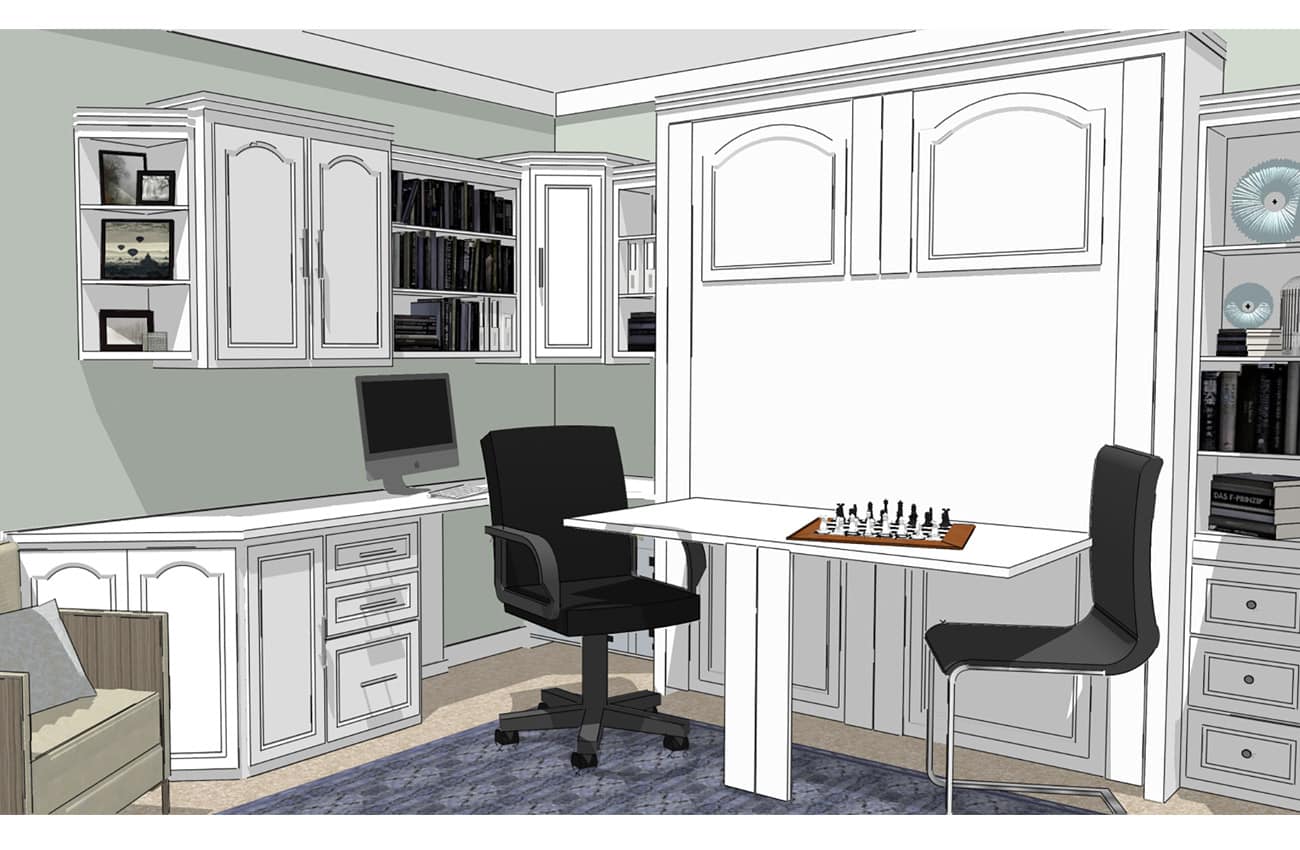 Consider, instead, a space saving Murphy wall bed that features a table that pulls down from the front of the cabinet. This is a particularly useful piece of furniture because the table can serve as a place to eat meals, study books, use a computer or work on a hobby. At night, simply pull the front of the cabinet down to reveal a comfortable mattress in your choice of twin to king size. In keeping with the concept of appropriate scale, opt for chairs with thin legs (Scandinavian style is ideal). If they can be folded up when not in use, even better.
Other Pieces and Places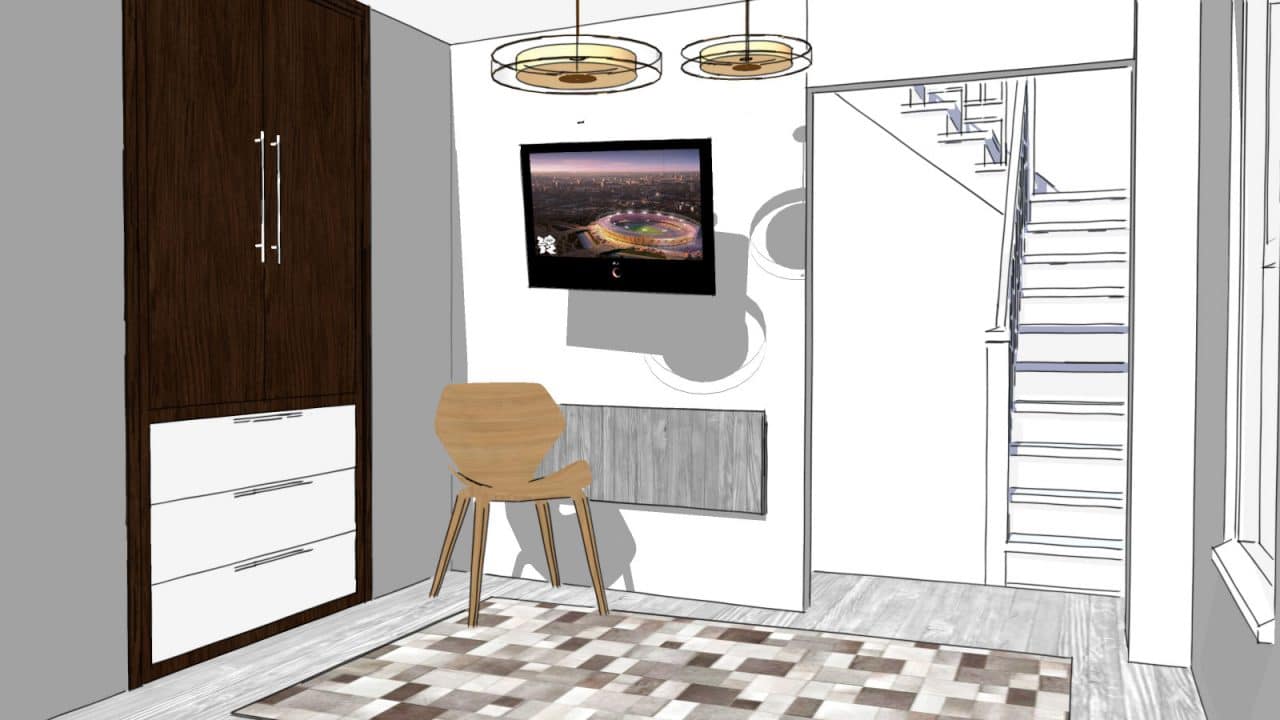 Outside of the living room and dining room, a space saving Murphy wall bed can do wonders for fitting in with any room's scale, such as a guestroom, child's bedroom, rec room or study. Additional ideas include a space saving Murphy wall bed that includes a desk, a wardrobe, bookshelves, or built-in storage. Another idea is to add a cabinet bed, which has an even smaller footprint (about 10 square feet) than a space saving Murphy wall bed.
When it's time to move into a small space or redo the limited space home in which you currently live, remember to consider scale. Adding a space saving Murphy wall bed solves a lot of organizational and storage problem while providing multi-functional pieces that are as attractive as they are useful.