Love Barn Door Décor? Try These Murphy Beds and Cabinet Beds
Barn doors are a trend that appeared on the interior design scene several years ago, about the same time as shiplap and farm décor became popular. But while other trends are diminishing, barn doors are holding strong – and for good reason. They are quite practical as well as good looking. If you enjoy this style trend, then these murphy beds and cabinet beds with barn door décor details are sure to be just the right fit for your home.
Why Barn Doors?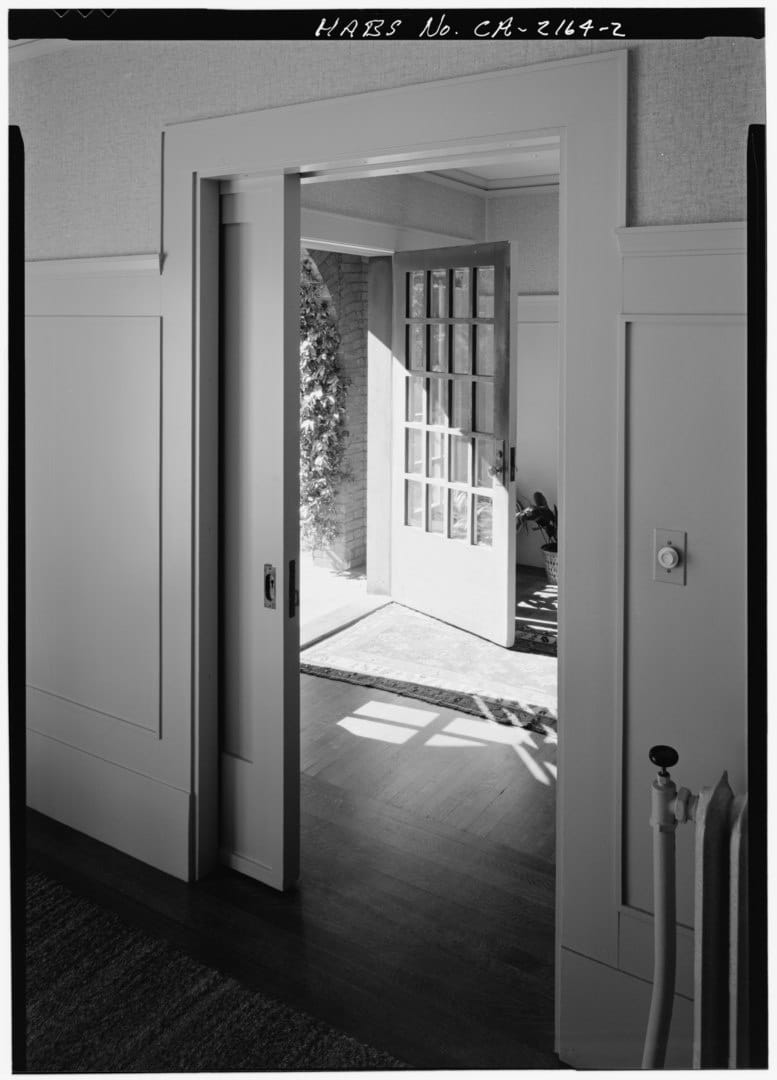 In the last two centuries or so, pocket doors became a trend in response to a problem in some homes where there just was not adequate space to allow the full swing of a door to open. Unfortunately, pocket doors require double the width of the door to work and oftentimes this is not practical due to the location of studs.
Along came barn doors to the rescue. The sliding tracks are based on actual farm barn door design. They are proven to be a great solution for spaces where only a pocket door would fit. In addition, barn doors inside the home add architectural interest. They can be configured as a single piece that slides to one side or, if wall space does not allow for that, they can be split into two and close in the middle. Barn doors are also a great way to separate two areas in a large room, such as a study located off the living area.
If you love barn door décor, take a look at these brilliant cabinet beds and Murphy wall beds.
Barn Deluxe Cabinet Bed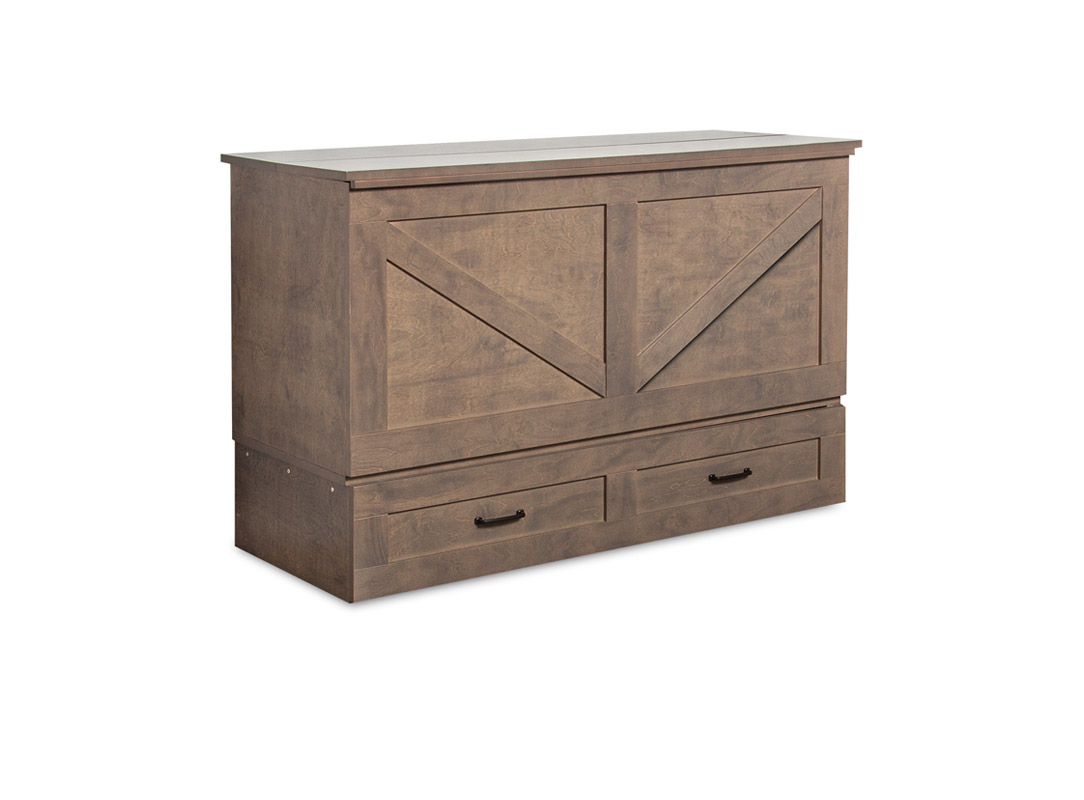 The Barn Deluxe is a unique cabinet bed is faced with what appears to be part of a barn door. The solid hardwood cabinet features two overlaid cross pieces for interest and a large storage drawer along the bottom with handles that resemble wrought iron. The rustic finish shown here is the perfect choice for barn door décor, but this cabinet bed is also available in your choice of 11 other finish colors.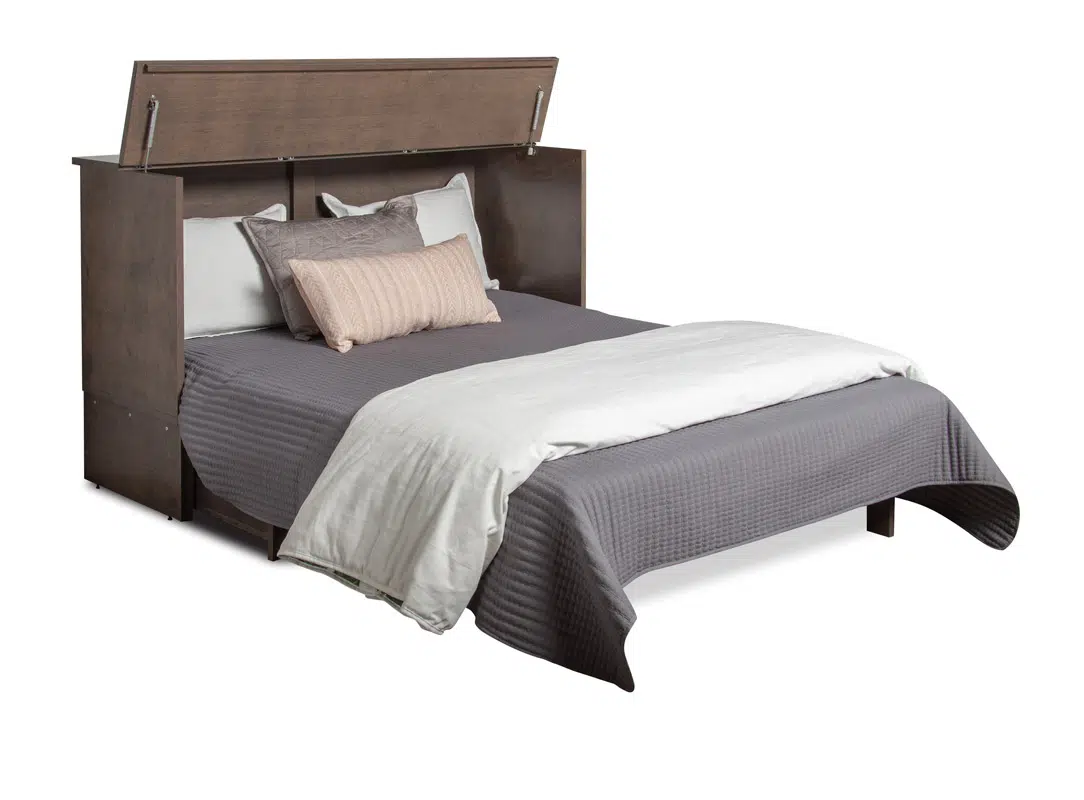 The ingenious design allows you to transform this piece from a beautiful cabinet into a place for overnight guests to sleep in just minutes. Simply pull out the drawer to use as the base of the bed and then pull the tri-fold memory foam mattress down over the top. Your guests are sure to sleep comfortably in this stylish Barn Deluxe Cabinet Bed.
Barn Door Wall Bed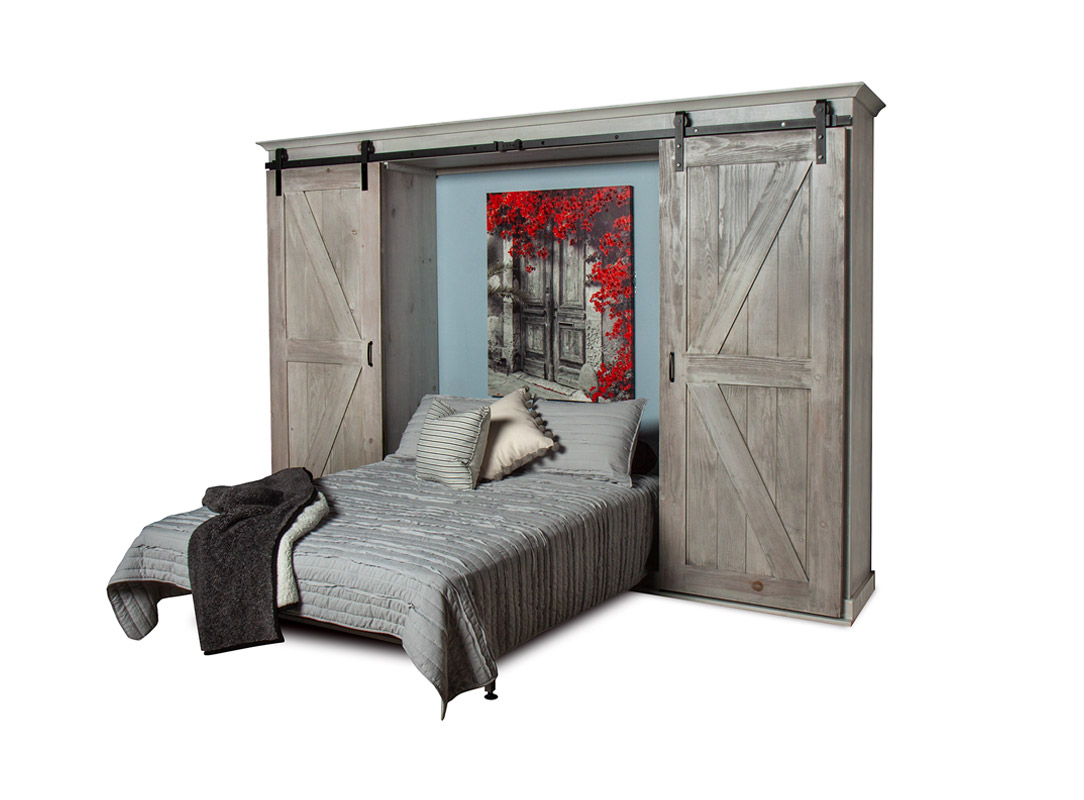 If you have more room available, you may want to opt for the larger Barn Door Wall Bed. With rustic, black metal hardware and finished in a soft, weathered gray, this is a highly functional piece of furniture that blends in perfectly with barn door décor.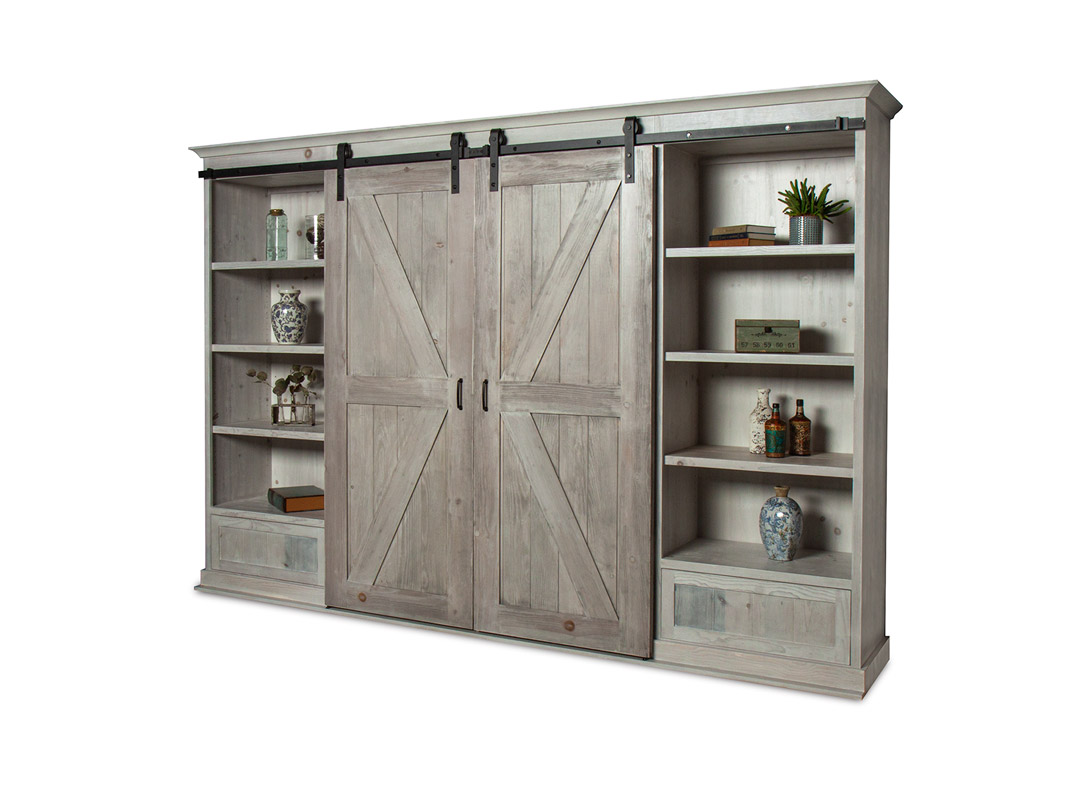 This handsome, solid Alder wood piece of furniture comes complete with a matching pair of side piers, which add lots of functionality and storage. This allows for the barn door design of the cabinet to freely open to reveal the mattress hidden behind.
Unlike other Murphy beds which are generally made to fit queen-sized mattresses, the Barn Door Wall Bed is available in custom sizes; just ask any of our salespeople about the possibilities, if interested.
Due to the many different styles and applications, barn door décor is not going out of style any time soon – if ever. Jump on the bandwagon now and add one of these gorgeous cabinet beds or Murphy beds to your home today.