More to Love About Your Home with a Murphy Bed
Have you fallen out of love with your home? The good news is that you probably don't need to move. Instead, work on turning the space you have into a more functional, better organized, comfortable place to reside. There is one piece of furniture that can help with all these objectives. You may be surprised to know there is more to love about your home with a Murphy bed.
Make it Feel More Spacious
The number one complaint of homeowners is that they do not have enough space for everything they wish to do and everything they have amassed. This is where a Murphy wall bed comes into play. Because it is installed and attached to a wall, the cabinet is the only thing taking up space in your floor plan. The bed only comes down when needed and the rest of the time it simply looks like a beautiful wood cabinet. That frees up plenty of square footage for other things, such as exercise mats, crafting supplies or photography equipment – whatever it is that you've been trying to find space for.
Full Functionality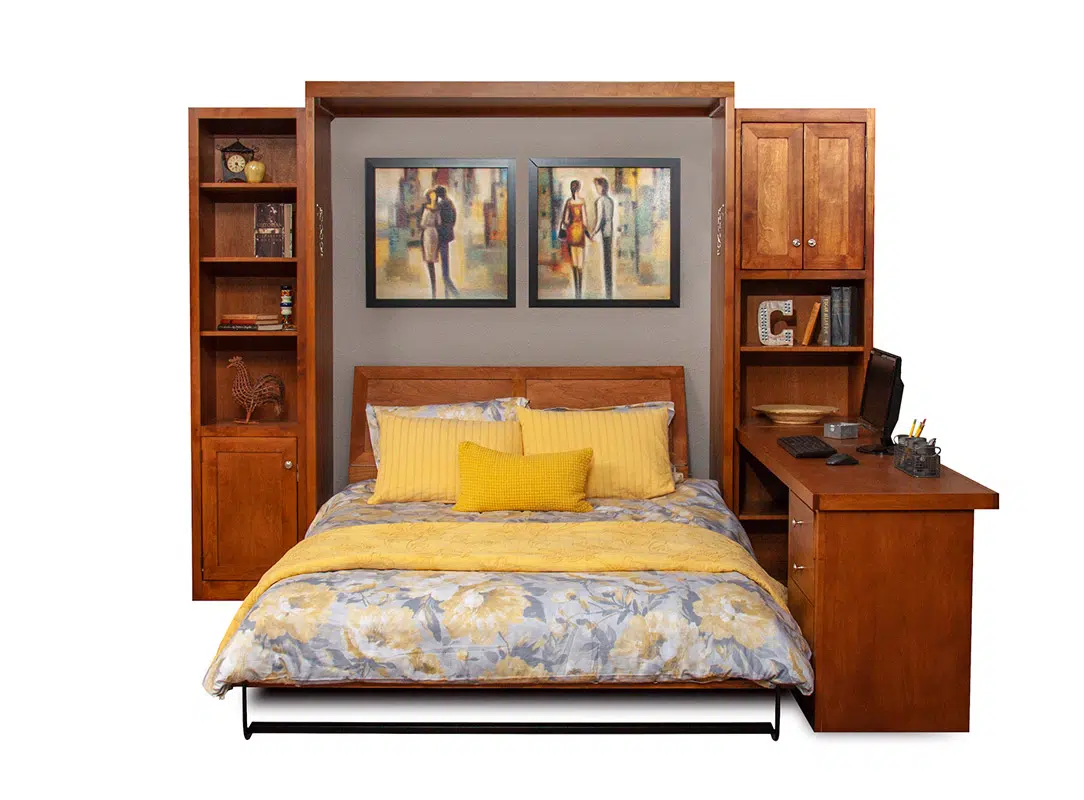 Another way there is more to love about your home with a Murphy bed is the fact that this one furnishing can truly make any room more functional. Murphy wall bed systems can include such things as a table or desk attached to the front of the cabinet, side piers which can be configured as bookshelves, storage units, wardrobes and more, or even a sofa. By combining one wall bed with these extras, you are sure to find that every square inch in your home has become more functional and flexible. And it will be more organized with all that available storage space.
Add Comfort and Convenience
Many people use a wall bed as their every night sleeping place while others use it as a convenient way to offer an overnight guest a comfortable place to retire. Either way, there will definitely be more to love about your home with a Murphy bed that offers nightly comfort and daily convenience. You can either choose to supply your own mattress or you can purchase a Murphy wall bed with a premium mattress that is already perfectly sized for the cabinet. There is no box spring required and you can keep the linens, blankets and pillows on the bed when the mattress is folded up into the cabinet. That's real convenience and comfort.
A Murphy Bed Always Fits Your Home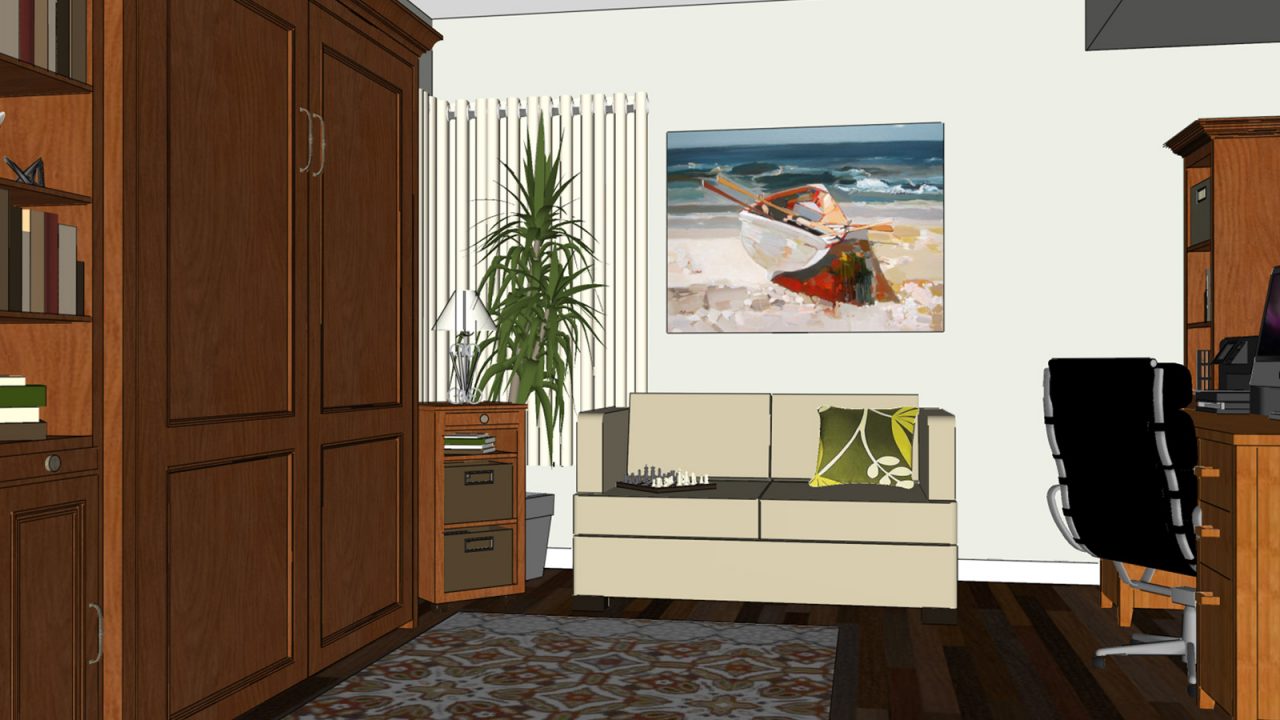 No matter the square footage or design of your home, a Murphy bed fits perfectly. Wall beds have been used in RVs, tiny homes, mother-in-law apartments or full-sized houses. Depending on the space where you would like to add a wall bed, there is a model that can be installed and become a permanent and valuable fixture in your living space. And your home will always feel bigger while providing additional functionality and convenience. What's not to love?
There truly is more to love about your home with a Murphy bed taking the place of clunky traditional beds and adding plenty of storage space via side piers configured exactly the way you want.