Organizational Concepts from the 2021 Milan Furniture Fair
This year's Milan Furniture Fair, or the Salone del Mobile 2021, was held in early September. As usual, the Fair included lots of opulent exhibitions featuring Italian and international furniture designers and their products. One of the key takeaways this year were the organizational concepts presented, most likely in response to the ways the pandemic has shifted our contemporary living priorities. Here are a few of the ideas presented through fine furnishings.
Multifunctional Space Dividers
As we wrote about in previous articles, multifunctional space is a hot topic in today's homes. More and more homeowners are taking the limited square footage they have and transforming it into highly efficient areas for immediate family and, in many cases, multiple generations.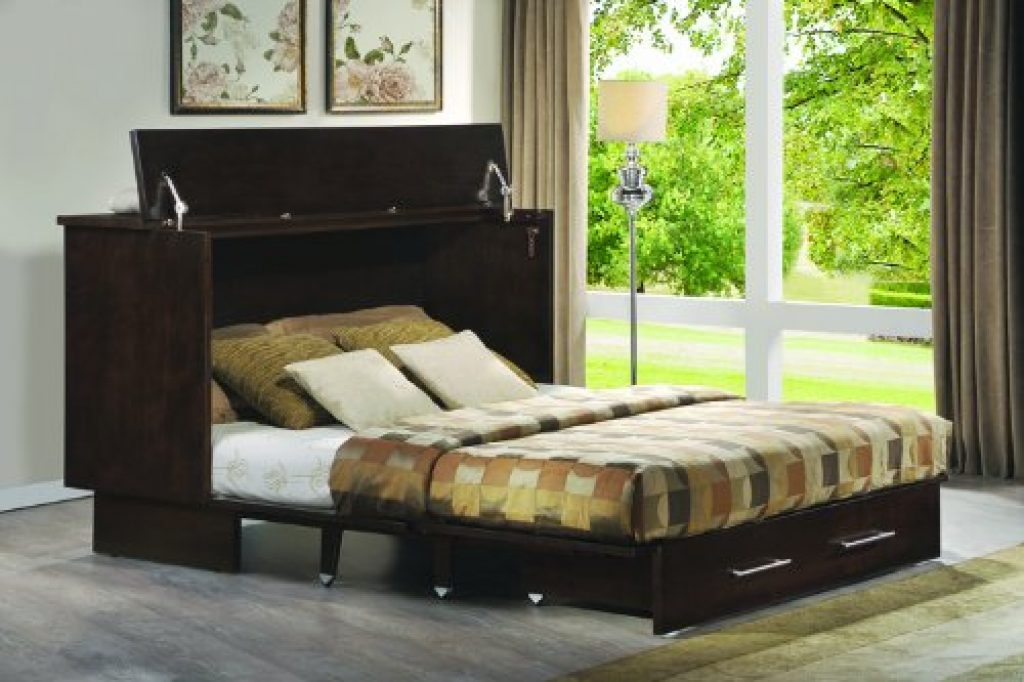 One way to accomplish a separation in an open floor plan is by using dividers. We posted an article about using cabinet beds as room dividers, which you can read here. This is still a great idea not only to provide a physical separation of space into individual "microcosms", but an extra bed for overnight guests with a slim footprint that only requires approximately 10 square feet. An added bonus is that cabinet beds are easy to move as your needs change.
A Place for Everything
Key organizational concepts from the 2021 Milan Furniture Fair include the need to keep our homes orderly. Many of us are stressed by a home environment where items are haphazardly placed and not stored neatly away, especially if you work from a home office.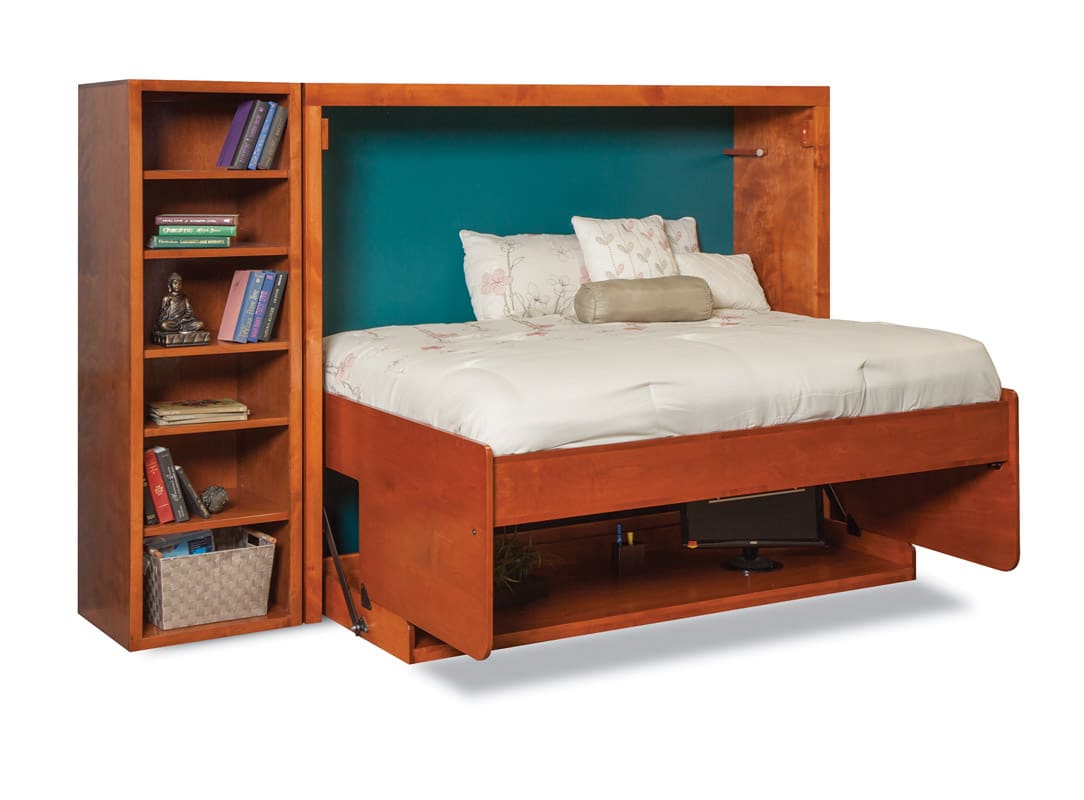 The furniture fair presented many "disappearing" furnishings, such as sliding doors to the kitchen and workspace that gets tucked away when not in use. The latter concept is certainly demonstrated by a hardworking wall bed with desk. Our Murphy wall beds with desks allow the user to work on a computer or paperwork and then easily transform the piece into a bed by pulling the mattress down and over the desk, leaving everything on the desk in place. Talk about an ingenious concept.
Home Office Needs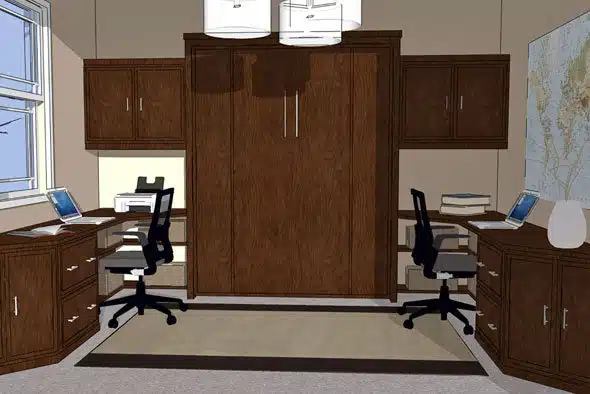 Speaking of wall beds with desks, desks were a big item at the furniture fair this year. Murphy beds with desks are the ideal addition to transform the rarely used guestroom or even a corner of the living area into a fully equipped home office. Include a set of side piers with your wall bed system and configure them as necessary with bookshelves, filing cabinets, cubbies, printer storage and more. You can even add power outlets, USB ports and task lighting to turn the entire system into a self-contained office. If you do go back to working in an outside office, a wall bed can easily be transformed into a dressing table, hobby area or homework station for the kids.
Technology Rules
As our homes have evolved to include more technology than ever, this was very apparent in the organizational concepts from the 2021 Milan Furniture Fair. With nearly every part of our homes being controlled by a computer, this should come as no surprise.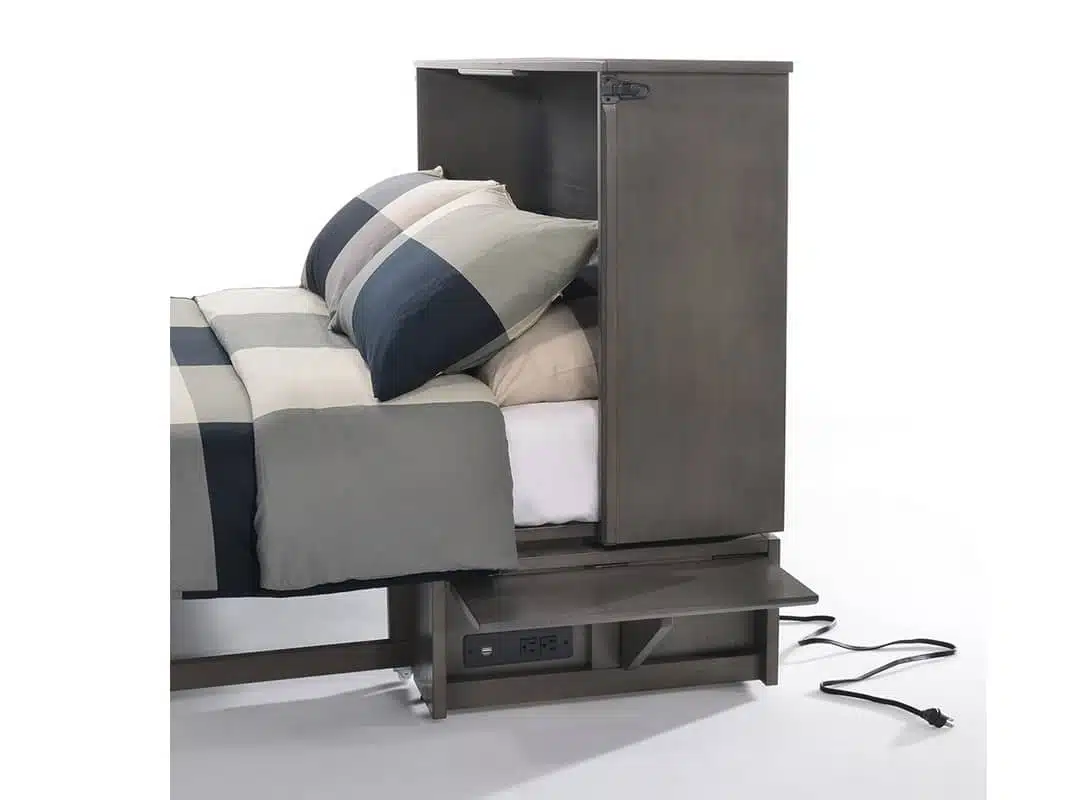 While technology is a great resource, it is not something that a homeowner wants to be clearly visible. So how about adding a cabinet bed with built-in USB ports and power outlets to a child's room, guestroom or even a large closet? These nifty features are neatly hidden beneath a handy little shelf at the front of the cabinet and fit perfectly with today's tech-centric lifestyles. Cabinet beds readily provide an extra bed perfect or kids' sleepovers, holiday gatherings and extended family stays, too.
We hope you have enjoyed these organizational concepts from the 2021 Milan Furniture Fair and can see how they can help your home function more efficiently.