Painted Millwork Design Trend and Custom Murphy Bed Wall System Feature
What are the major design trends you can expect to see in 2022? For one, our homes are getting more colorful. Gone are the drab days of solidly drab neutrals and in are happy, bright hues that celebrate positive change. With that in mind, many homeowners are ready to change the color on their walls. But what about millwork, such as the custom wood features you can order along with a high-quality Murphy wall bed system? Here is what you need to know.
What is Millwork?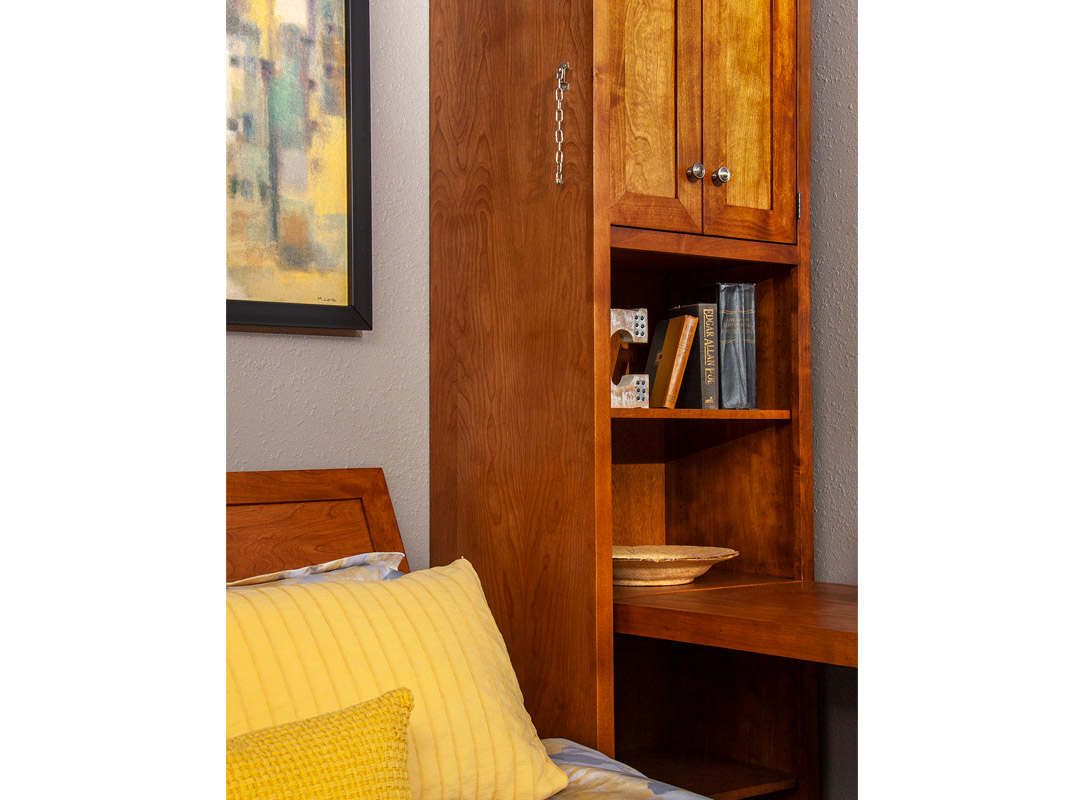 One of the niftiest features of a custom Murphy wall bed system is that it is just that – a custom system of cabinetry. And because it is made specifically for a space in terms of measurements, matching wood features and trim, all these custom Murphy wall bed features qualify the cabinetry as millwork. Simply put, the term millwork is described as building materials – particularly wood – are manufactured at a factory. Common examples of millwork include doors, mantels, staircases, etc. – anything that must be customized for a specific space.
Custom Murphy Wall Bed System Millwork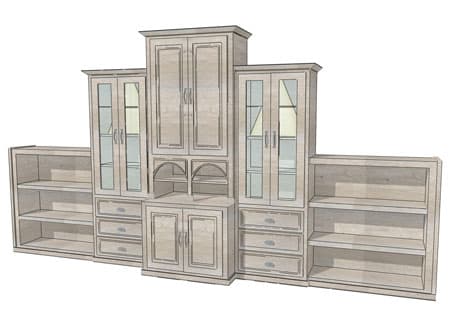 You may be wondering what millwork has to do with a wall bed. At Murphy Beds of San Diego, we don't just carry standard, off the showroom floor wall beds. We also offer completely customized Murphy wall bed systems that can furnish an entire room. Start by selecting the wall bed of your choice and then let us add all the custom millwork you want and need. Many of our customers have selected bookshelves spanning an entire wall, dual workstations, wardrobes with custom features and more. Shown above is just one example of the custom millwork created for a client to match their Murphy wall bed.
Colorful Trends for 2022
In the upcoming year, we are seeing a big trend of adding lots of color throughout our homes. Gone are the pre-pandemic days when homeowners relied on lots of trusty neutrals, such as gray and beige, to become the base colors for a room. Millwork painted in bold hues is a modern way to make a bold statement.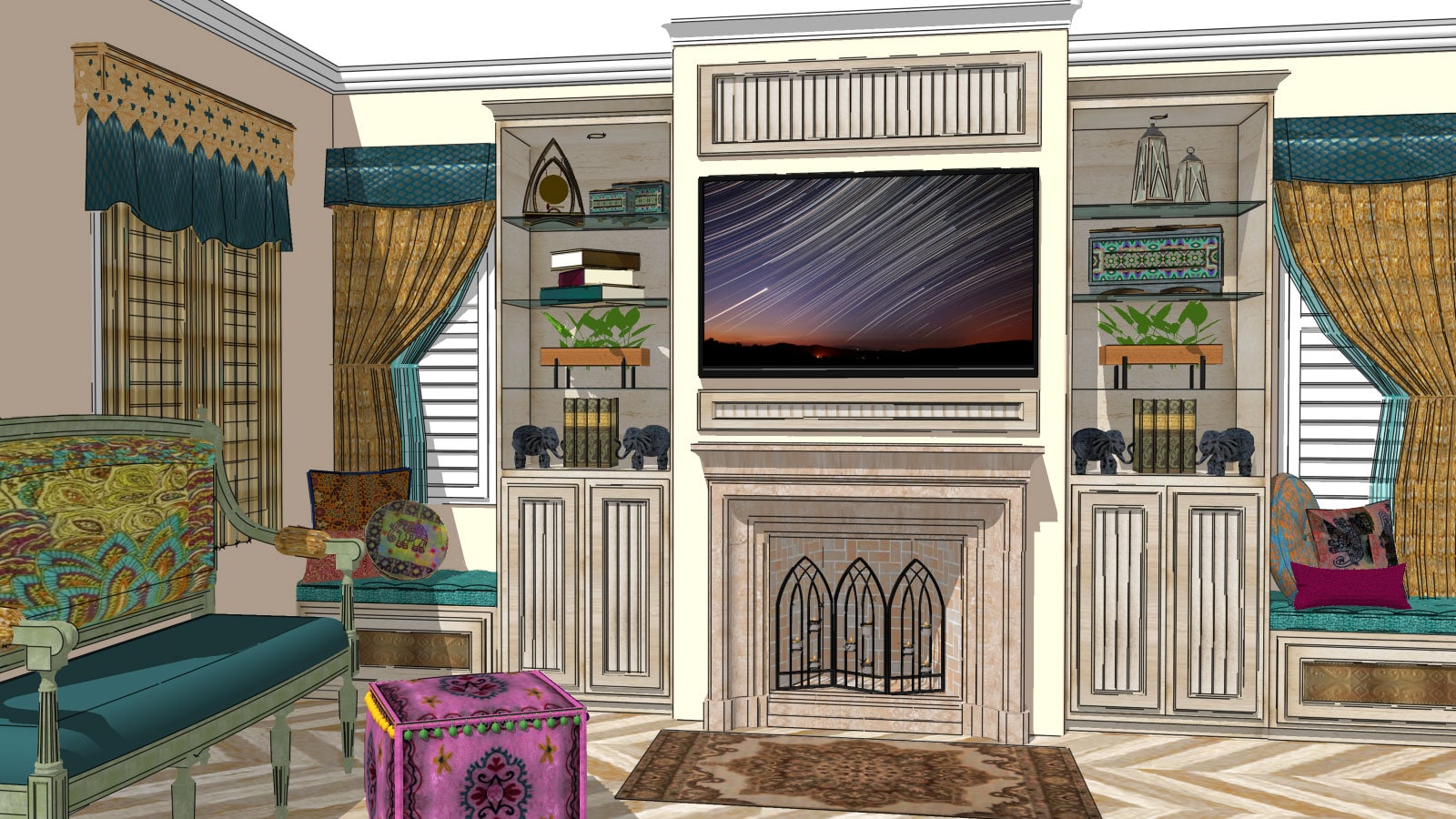 One way you can transform a guestroom or extra room in a bright and cheerful space is by opting for painted millwork that matches your choice of Murphy wall bed. Rather than allowing these beautiful custom features to recede into the background, choosing painted wood lets them stand out.
How to Achieve the Look
There are several ways to make this look work for your home. You can start with neutral walls and have your custom Murphy wall bed system painted so it stands out against the background.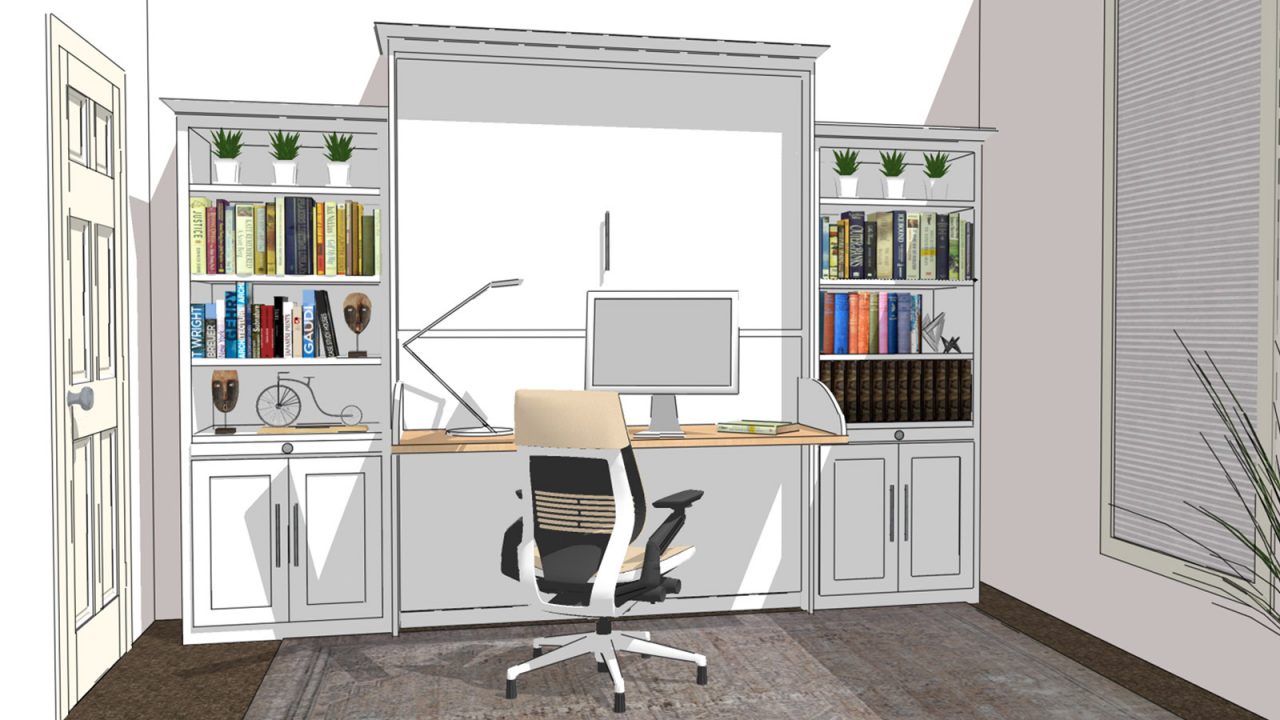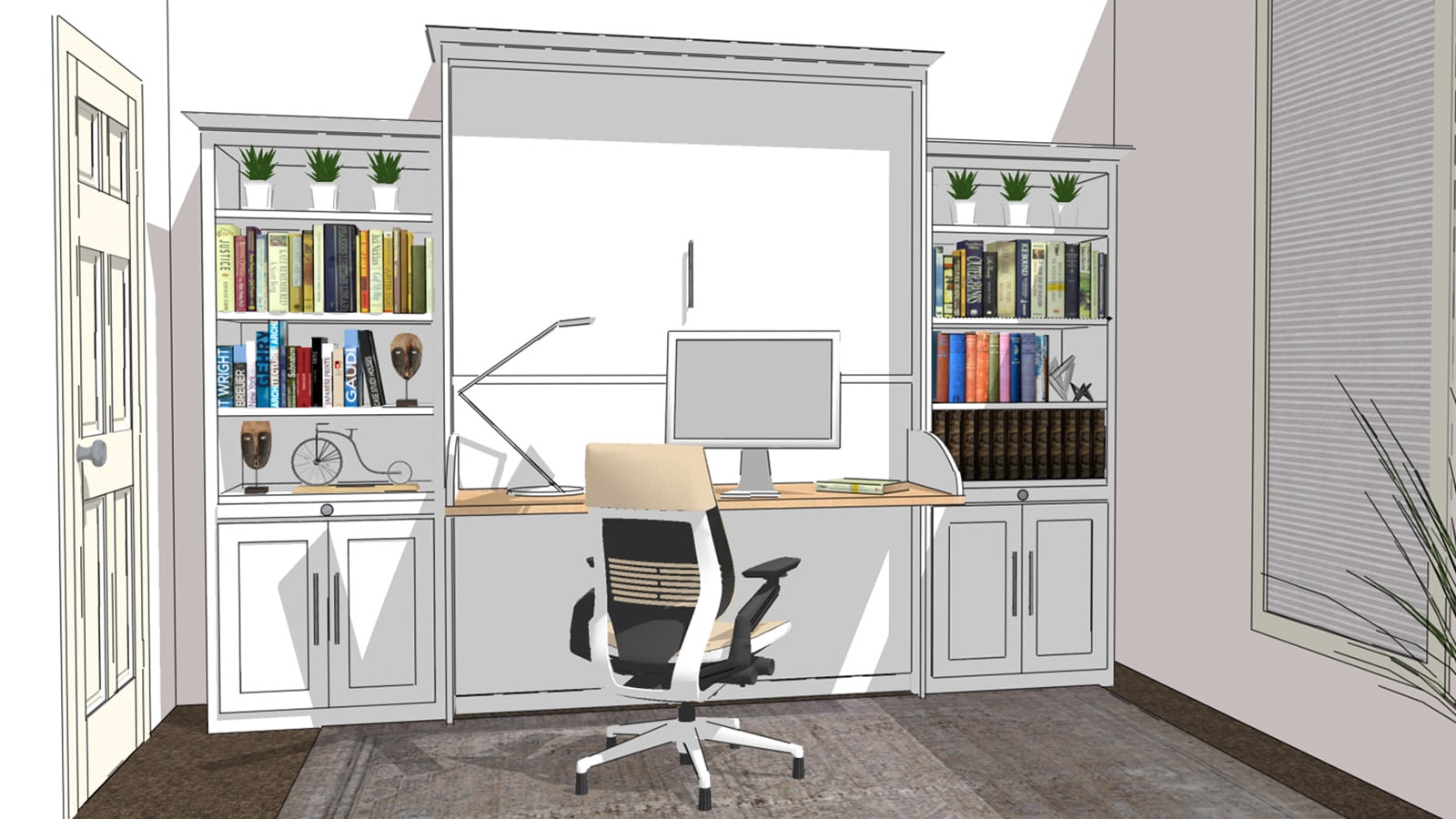 You could also opt for a monochromatic color scheme, painting both the millwork and the walls the same tone.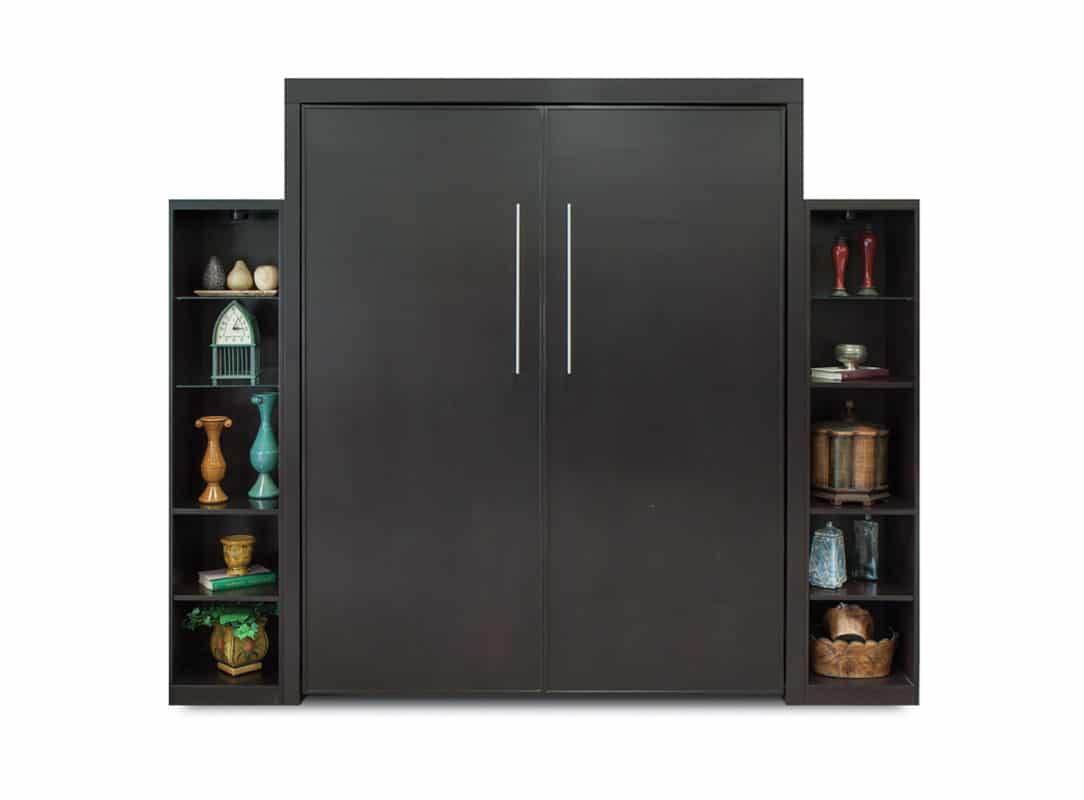 Finally, you could opt for using a dark paint color on your wall bed and millwork, in contrast to light-painted walls, doors and baseboards.
White paint is one of our popular wall bed finishes but if you wish to go bolder than that, just let us know so we can provide you with a custom quote. One of our experienced representatives will even visit you in your home to take proper measurements and discuss the various options for custom millwork.
With a custom Murphy wall bed system, you can take advantage of 2022's hottest trend of adding lots of cheery colors in our homes.