Renovating a Small Space? Why You Need a Space-Saving Murphy Bed
Are you in the middle of a renovation – or considering making over your digs? If the space is small, you know how important it is to utilize every square inch. And the one furnishing which can help you do that best is a space-saving Murphy bed. Here are the top reasons why you need to add a Murphy bed to your undersized home.
Attractive Looks & a Good Night's Sleep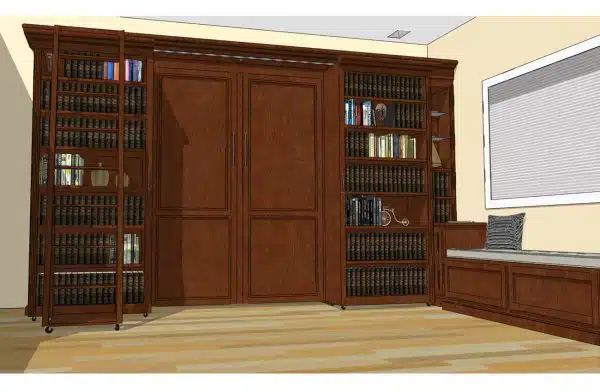 It's important that your space looks good. In order to add a bed to a multi-functional room and make it appear to be a seamless addition, a wall bed encased in a handsome wood cabinet is the way to go. The outside of the cabinet is finished in your choice of stain or paint colors. When the space-saving Murphy bed is securely attached to the wall in your room, it will appear as nothing more than a handsome cabinet – until you pull down the mattress for sleeping. In fact, many of our customers sleep on a wall bed every night. The standard size (twin to king) allows you to use the premium mattress of your choice, which is installed directly over the bed's platform.
Extra Storage
In addition to its good looks, a space-saving Murphy bed is the ideal way to add storage space to your home. This is accomplished via side piers, which are configured in your choice of wardrobe, shelving, drawers, cubbies or more. In fact, if you opt for a custom Murphy bed system, it can include just about anything you desire, including matching cabinetry attached along two or three walls.
Bells and Whistles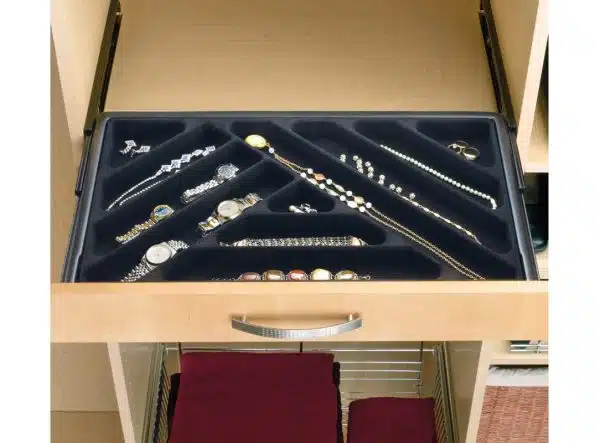 Many of our space-saving Murphy beds also include options for built-in lighting, USB ports and electrical outlets. If you have a home office or a study area, adding a desk to the front of the cabinet is a great way to make your wall bed even more functional. Adding a sofa is another popular option. We've even had customers who have asked us to incorporate a pet bed, silverware drawer, tie rack and built-in ironing board. If you can dream it, chances are we can turn it into reality with a custom Murphy wall bed system.
You Can Take It with You
If you are renovating your home for resale, rest assured that a handsome, space-saving Murphy bed adds to the value. Because all our wall beds are made from hardwood, not particle board or MDF, they are seen as a bonus by most buyers.
But, if a potential buyer does not want the Murphy bed, you can dismantle and uninstall it with minimal fuss so you can take it with you. You will have to repair the wall where the bed was secured, but that is usually a fairly easy job.
Space-Saving Murphy Beds are Perfect for Small Homes
With its small footprint, good looks, storage space and all the extras you can add via side piers or a cabinet system, it just makes sense to look into a Murphy bed for your small home. Let us open the possibilities to the neat, organized and fully functional space you crave.