How to Select Your Perfect Wall Bed
You know that you could use a wall bed in at least one room of your home. But how do you choose from all the beautiful, functional choices offered at Murphy Beds of San Diego? Let us help you find the perfect wall bed based on your space and your needs.
How Much Space Do You Have?
The first consideration is where you are going to place a wall bed. How big is the room? Along which wall will you put the bed? Would it work better in your space to have a horizontal wall bed or one that is vertical?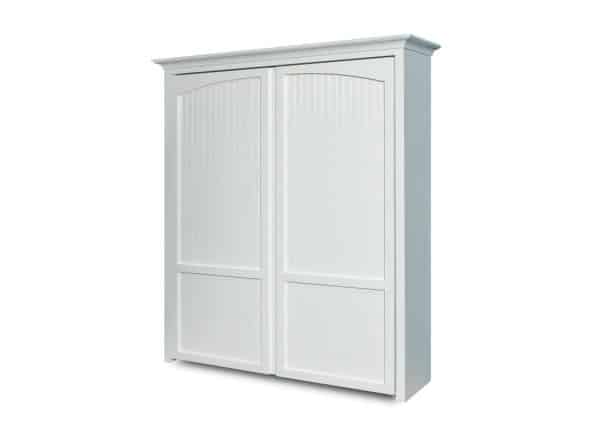 If you have only a small amount of room, you will probably will want to opt for a smaller wall bed, too. Something like the Palms Wall Bed, with its simple design and the light color finish shown here, is a perfect fit. The queen size bed takes up less than 12 square feet of floor space while providing a comfortable and supportive night's sleep.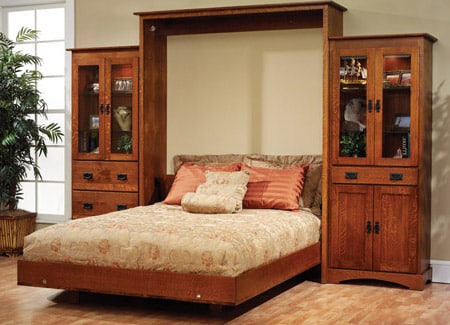 You may want the wall bed to take up more space, however, if you have a larger room or the wall bed can become the focal and functional point. In this case, you have lots of options. The Albany Wall Bed could be an excellent fit. With its beautiful, hardwood side piers, the functionality and usability of the Albany easily surpasses that of a traditional queen-sized bed. Plus the traditional style and handsome cabinetry add a touch of elegance to any room.
What Do You Want Your Wall Bed to Do?
The next consideration is functionality. How will you be using your wall bed? Why are you adding it to a particular room? Does the room have to serve two or more purposes? These are the questions to ask in order to get the perfect wall bed for your home.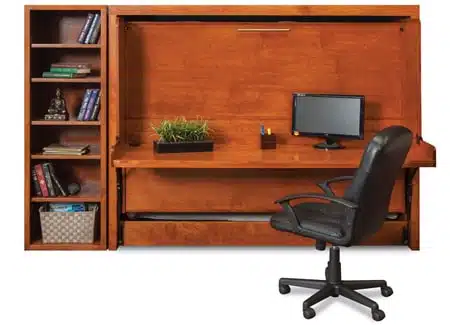 Let's say that you have only one extra room in your home. That room has to function as a guest bedroom, as well as a home office, study and crafting space. In this instance, you will want to incorporate a wall bed that features a desk, such as the Mirage wall bed shown here. Although this one is configured horizontally, you could also opt for a vertical version. In either case, add a side pier or two for stacking books, files or supplies and you've got the perfect space to accommodate overnight guests as well as get your work done.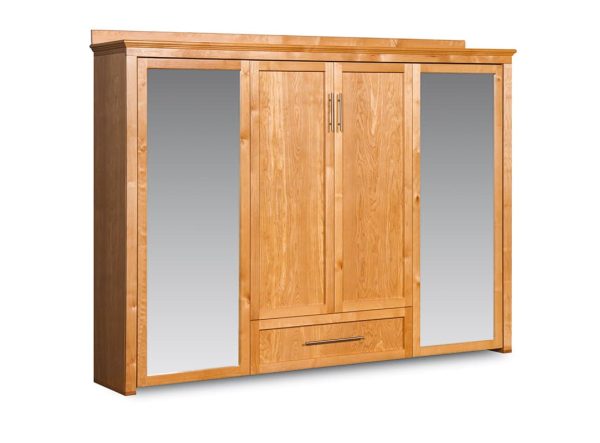 Perhaps you want to create a "suite" for guests or family. All of our wall beds are available with premium, memory foam mattresses that provide comfortable support – or you can use your own mattress. In either case, these wall beds are perfectly suitable for sleeping every night. Try this Mandalay wall bed with a set of mirror-fronted side wardrobes as shown here and you've got a nearly complete set of bedroom furnishings.
Let's Find Your Perfect Wall Bed
It isn't always easy to choose from all the fabulous, quality wall beds we offer. But that's not a problem. We're here to help you go through the options after listening to your needs and wants. At that time, we can recommend a wall bed perfect for your home.