Small Space Design Tips Including Versatile Cabinet Beds
Are you living in downsized living quarters? It can be a challenge – albeit a rewarding one. But there are some design and decorating tips that will make things a bit easier. Get organized and find a place for everything with these suggestions, including the use of versatile cabinet beds.
Use the Walls
One of the most underutilized parts of any small home is the walls. When you consider how many ways you can stack things against and up the walls, it really adds to the square footage of a room.
What can you on a wall? How about expanding bookcases, floating shelves, stacked storage boxes, and even things like folding chairs, card tables or bicycles. There are plenty of clever mounting and hanging options at your local hardware store that will help you find the best way to attach these items to your walls.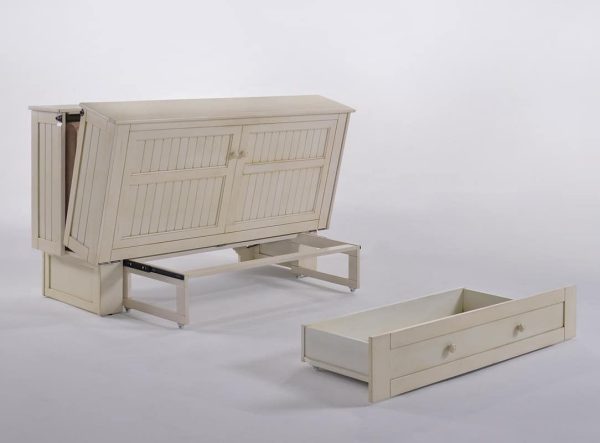 Another great piece to stack against the wall is a cabinet. Take a look at this Daisy cabinet bed, which stows neatly in about 10 square feet of space, butted up to any wall without being permanently installed. Did you ever imagine you could fit a queen-sized, premium memory foam mattress in just 10 square feet of floor space?
Always Choose Multifunctional Furniture
It goes without saying that one piece of furniture which serves at least two or more purposes is worth its weight in gold as far as the space it takes up in your home.
Today, there are plenty of options for installing pieces that magically transform. Look for coffee tables that open up to storage drawers, dining tables that double as desks, occasional tables that become gaming surfaces and modular units that change from bookshelves to seats or storage drawers.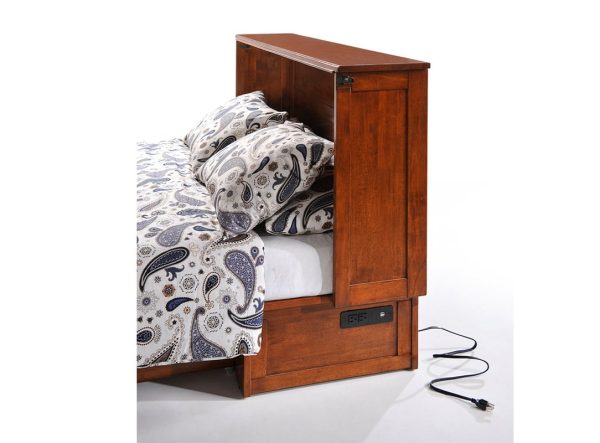 Of course, one of the most important pieces of furniture in your home is the bed. By adding a versatile cabinet bed, such as the Clover model shown here, you have access to lots of different ways to use it. For one, the top of the cabinet is sturdy enough to support a television set, collectibles, books or more. Then there's the roomy, rolling storage drawer underneath – perfect for stowing bed linens, clothing or other items you may want to keep handy. And, finally, the Clover cabinet bed includes a power outlet and USB outlet to make studying, working or surfing social media in bed easy and convenient.
Scale Your Furnishings
A common mistake people in small homes make is assuming that they can get anything in through the front door. But unfortunately, many big pieces of furniture simply won't fit, and even if they do, they are bound to be space hogs.
Opt instead for pieces that are of appropriate scale. Instead of a big sectional sofa, try placing a couple loveseats or even a few lounge chairs around the living room. Rather than incorporating a full-size dining set, opt for a pull-down table or add an extension to your kitchen island.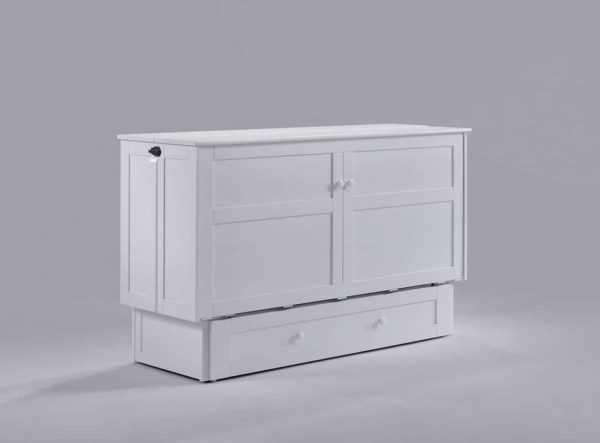 Your bed needn't be oversized, either. With a versatile cabinet bed such as Clover or Daisy, the cabinet size of 63.5" wide by 41.1" high is perfect for an apartment, condo or tiny home. You still get a high-quality, comfy mattress, but the bed won't overwhelm your space.
If you have downsized, these are just some of the ways you can make every inch of space count – and you will definitely want to include a versatile cabinet bed in your space.