Space Saving Essentials for City Living
Urban dwellers are used to one thing in common no matter where they live and that is lack of square footage. It only makes sense that there are a limited number of homes available and so building as many as possible is the name of the game. Smaller equals more. If you live in the heart of the city, then you are sure to appreciate these space saving essentials.
Start with a Murphy Wall Bed
This is the number one out of all space saving essentials to furnish the urban dweller's home. After all, why would you use a traditional bed, which can take up to approximately 50 square feet, as opposed to a wall bed, which only requires the width of the mattress times the short depth of the cabinet? When every square inch counts, you want the smallest footprint available.
But you also want a bed that is both comfortable and supportive to sleep on each and every night. When you select a wall bed, you can purchase the unit complete with a premium mattress of appropriate size or you can furnish your own. That way, you are sure to get exactly what you want in terms of support.
Since you will be sleeping on the wall bed every night, do be sure to keep the area in front of the cabinet free and clear of other furnishings or only use simple to move items such as armchairs or occasional tables.
Add a Desk to the Wall Bed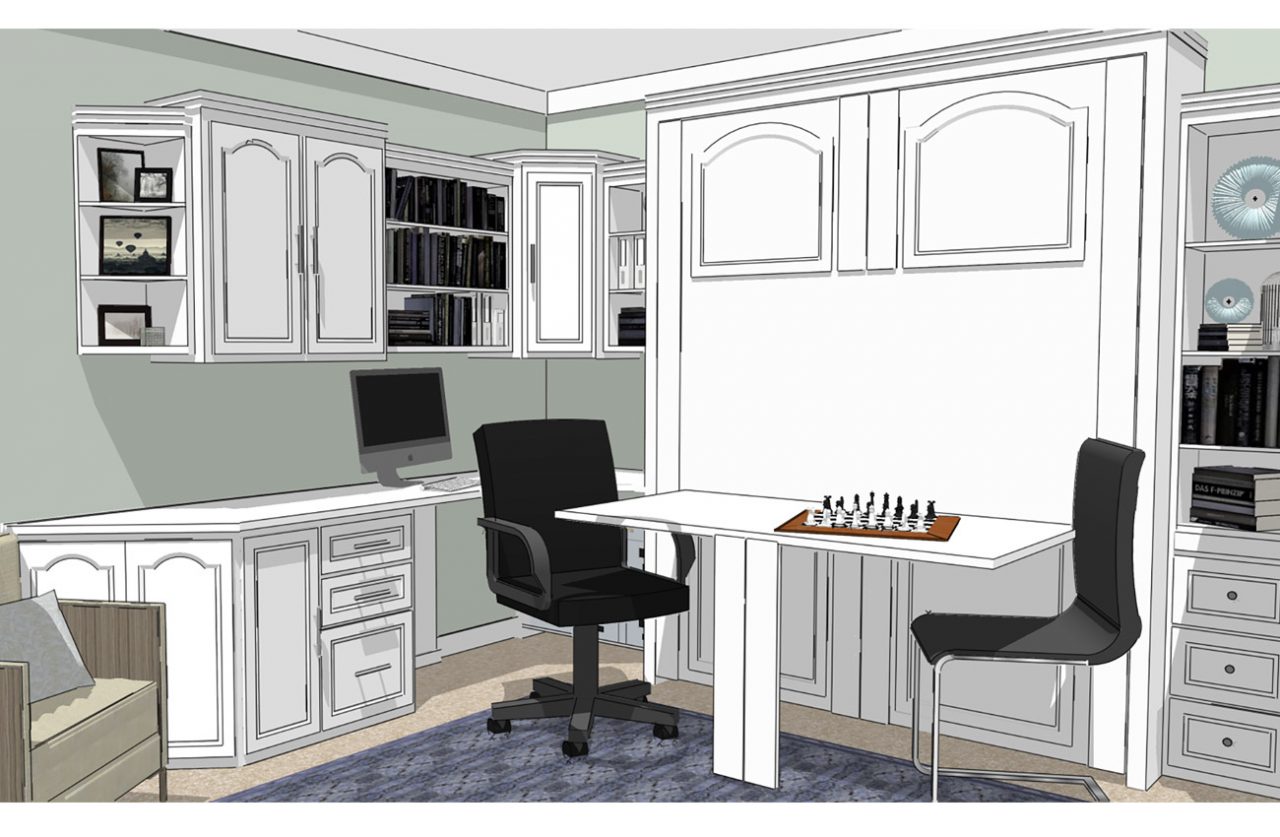 To make your wall bed even more functional, try adding a desk to the front of the cabinet. The desk can also function as a table for dining, playing games or crafting. Most of the Murphy wall beds available here on our website allow you to pull the mattress down over the top of the desk so no need to move items in place on the tabletop. Other models include a hinged desk along the front of the cabinet which you can pull out or fold down as needed. There are several size options available, as well. One of them is sure to fit in your city living space just perfectly.
Opt for a Library Wall Bed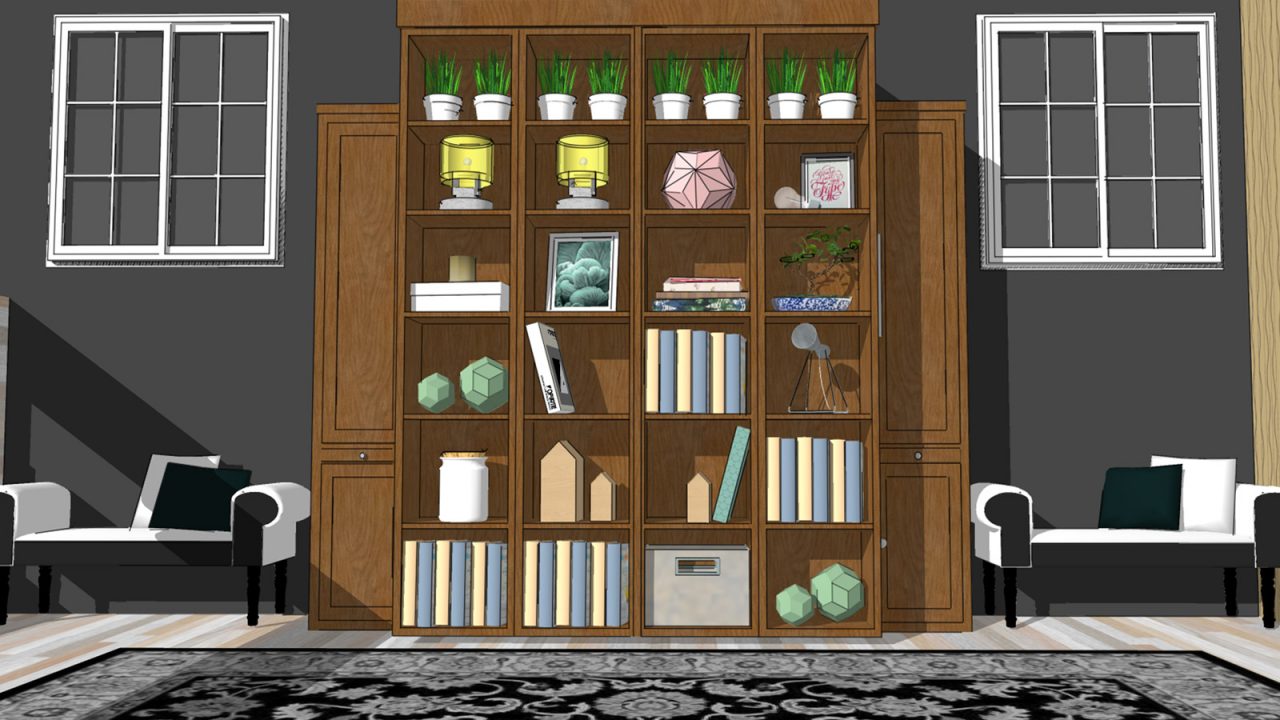 Here is a great way to add space in your small city home for collectibles, knick-knacks, photos or books: the Library Wall Bed. This is a handsome piece of furniture that is built from solid alder hardwood farmed right here in North America. The bookshelves are actually two sliding doors that move to each side when you wish to pull the mattress down from the cabinet for sleeping. Just imagine all the items you could store on all those shelves.
Add a Sofa to the Wall Bed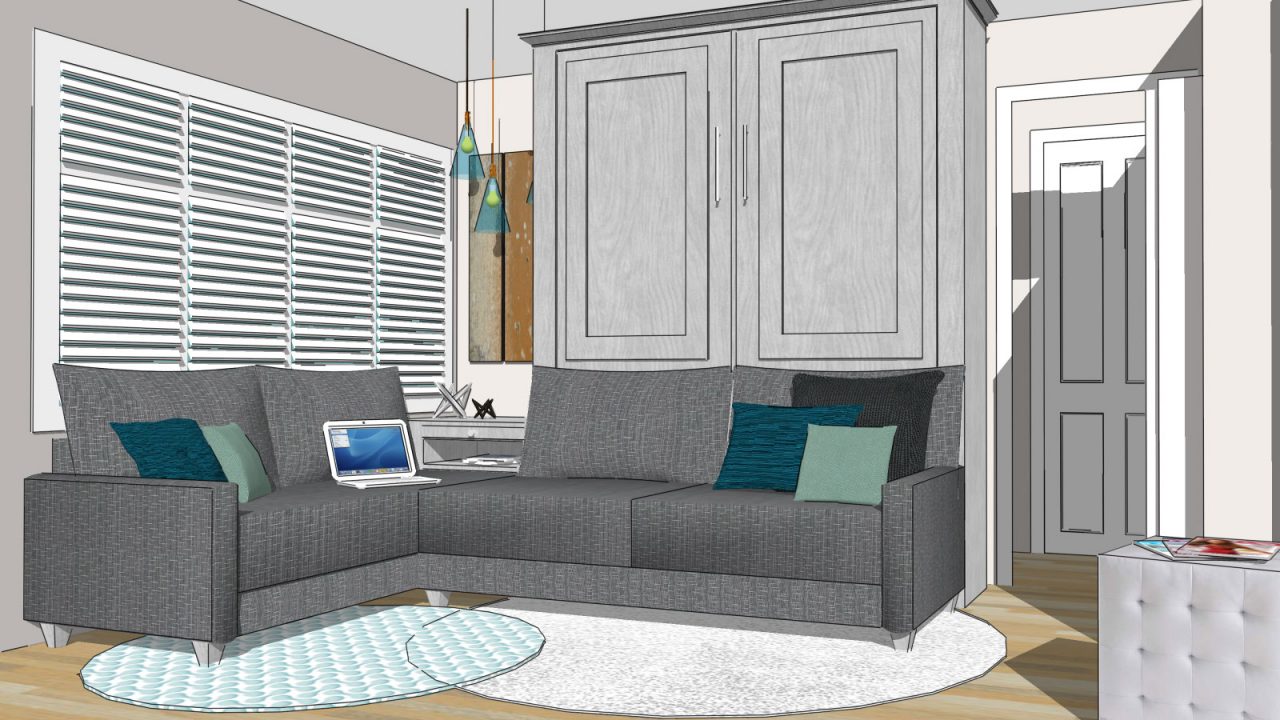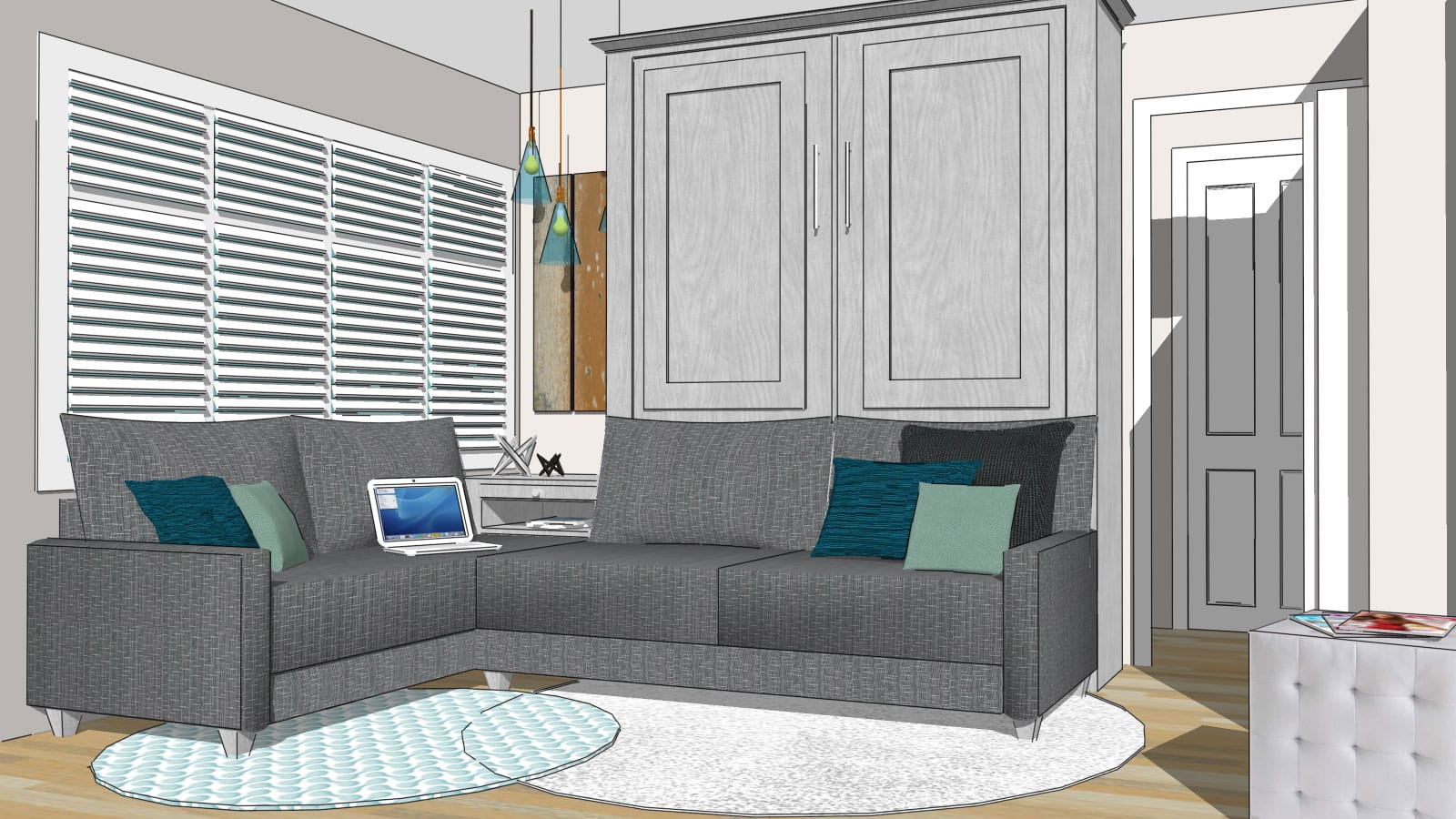 Finally, here is one more way to take advantage of every bit of space in your small city home: add a sofa to the wall bed of your choice. By day, this gives you a comfortable place to sit and watch TV or read a book. By night, simply pull the mattress of the wall bed down and over the seat cushions of the sofa. It takes less than a minute to transform but a wall bed with sofa is so ingeniously designed and practical.
If you prefer a home right in the heart of the city, use space saving essentials such as wall beds to maximize every square foot of your digs.