The Three Cs of Quality Cabinet Beds
When it comes to quality cabinet beds for your home, there are three main factors that should influence your decision. At Murphy Beds of San Diego, all of our cabinet beds are made to last, using all-hardwood construction and transitional styles that mesh well with any décor. But there are three more reasons you will want to choose from our selection of quality cabinet beds over others. We call these the "three Cs of quality cabinet beds": craftsmanship, convenience and comfort.
Craftsmanship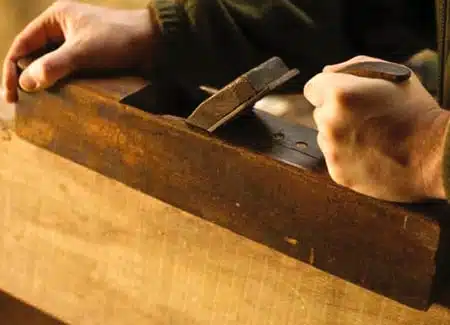 Unlike other cabinet bed sellers, our quality cabinet beds are made in North American, using sustainable American hardwoods such as birch and formaldehyde-free plywood. They are finely crafted using no particleboard or cheap MDF, so you can count on these cabinet beds lasting for many years to come. In fact, they are so sturdy and durable, you can put up to a 60-inch screen television on top of the cabinet without worry of it toppling while opening and closing the bed. The well-made bottom support, which includes a roomy storage drawer on rollers, allows anyone to sleep safely, up to 500 pounds in weight. With this kind of craftsmanship, safety should never be a concern.
Convenience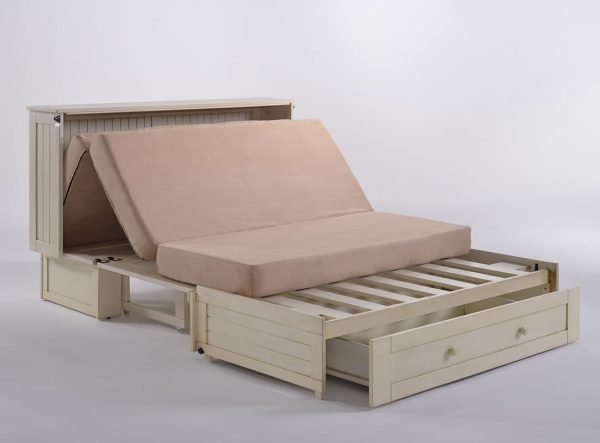 Thinking of purchasing a bigger home so you have more room for your lifestyle and overnight guests? Think again. Installing a gorgeously designed cabinet bed in any room of your home means you are freeing up two-thirds of the space of a traditional bed. This allows you more room to do what you love while still providing supportive accommodations for your guests. And transforming that space-saving cabinet into a bed is super simple and easy – it takes less than a minute to pull down the front of the cabinet and reveal a plush mattress ready for sleep. You can even leave the linens on the bed, making your quality cabinet bed even more convenient. And that storage drawer underneath? It's the perfect, convenient space for storing extra bed linens or your guest's possessions.
Comfort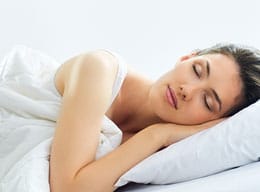 No one wants to sleep on an old sofa sleeper with stiff springs and dust bunnies clinging to the underside of the mattress. That will never happen with quality cabinet beds. Each one of our cabinet beds comes with a CertiPUR-US mattress made from the highest quality foam infused with gel for ultimate comfort and support. The mattress is thick and plush, with no foundational box spring required. In fact, these quality cabinet beds are so comfortable, you could easily sleep on them each and every night – a perfect solution for a space-strapped home.
Not all quality cabinet beds are made alike. Look for signs of the three Cs: craftsmanship, convenience and comfort, before making a decision for your home. Our quality cabinet beds are affordable, durable and good-looking, too.