Tips for an Adaptable Home Office
In today's environment, adaptability is a key concept to not only survive but thrive. The term applies to our personal and professional lives as well as to our homes. When you quickly need to transform a space in your home into an office or schoolroom and then back to a living area, guest room or rec room again, installing a Murphy wall bed with desk is the perfect solution. Read on for more tips to create an adaptable home office with maximum flexibility and functionality.
Carving Out Space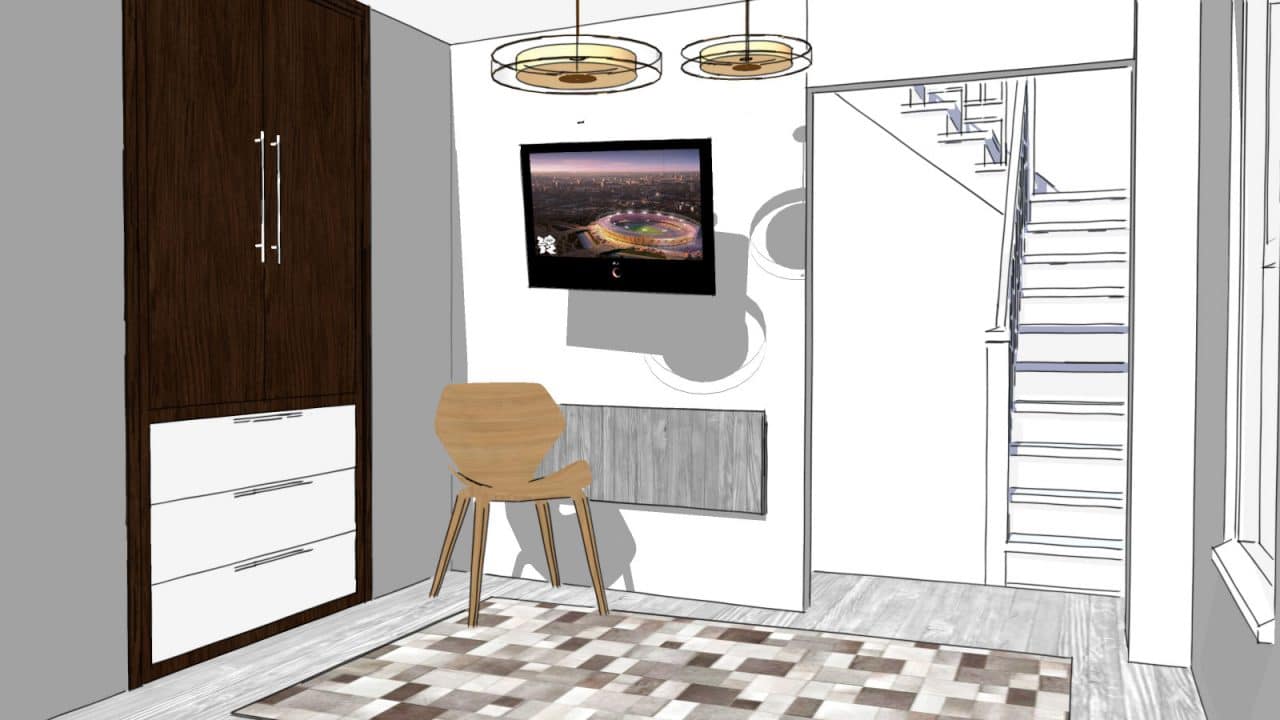 Not everyone has an extra room they can dedicate to a home office or home classroom. If you do have an unoccupied guestroom, that's great. But if not, don't despair – get creative. A wall in a kid's room, space in the basement, a corner in an entertainment room or den or even an entryway can all function as a space to get work done. The key is finding enough room to install a Murphy wall bed with desk. Because these versatile pieces of furniture come in various sizes (mattresses range from twin to king) and configurations (horizontal or vertical) it's easy to find one that will fit just right. The wide range of styles mean it will enhance any type of décor, too. The important thing is to find space that is fairly quiet and won't interrupt the rest of the family's activity.
Adding the Functionality You Need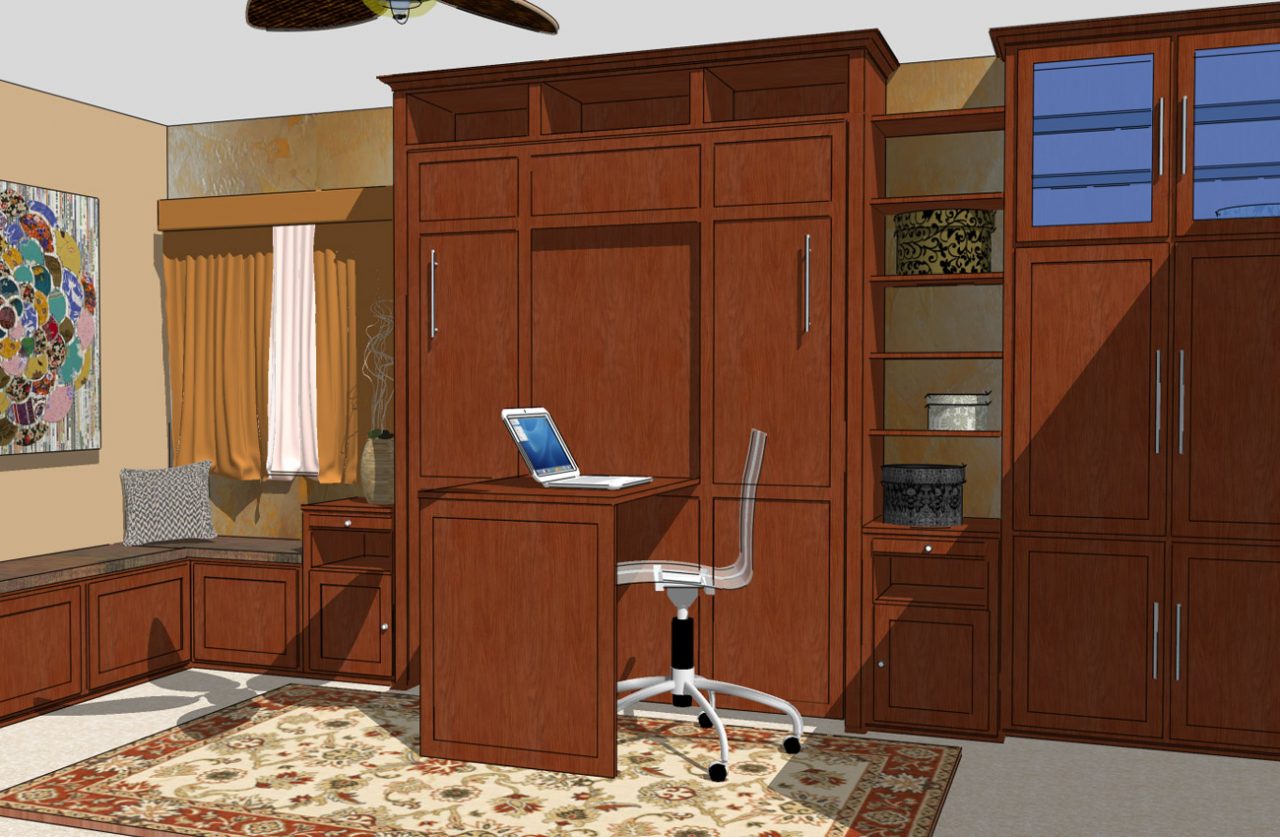 Whether your adaptable home office needs to function as a place to work on reports and spreadsheets or a classroom for the kids to do projects and take Zoom classes, there are certain essentials you need to make it all run smoothly. For instance, a desk is a given and provides a perfect spot for a laptop or tablet. Beyond a handy desk/table, try to incorporate a pair of side piers for the wall bed, if you have the room. Side piers that match the wall bed can be configured with any number of useful features including filing cabinets, bookshelves, drawers, a wardrobe, storage cubbies or cupboard space. Side piers can also include task lighting, USB ports and electrical outlets in just the right places to make all those essentials handy.
Adaptability Provides Utmost Value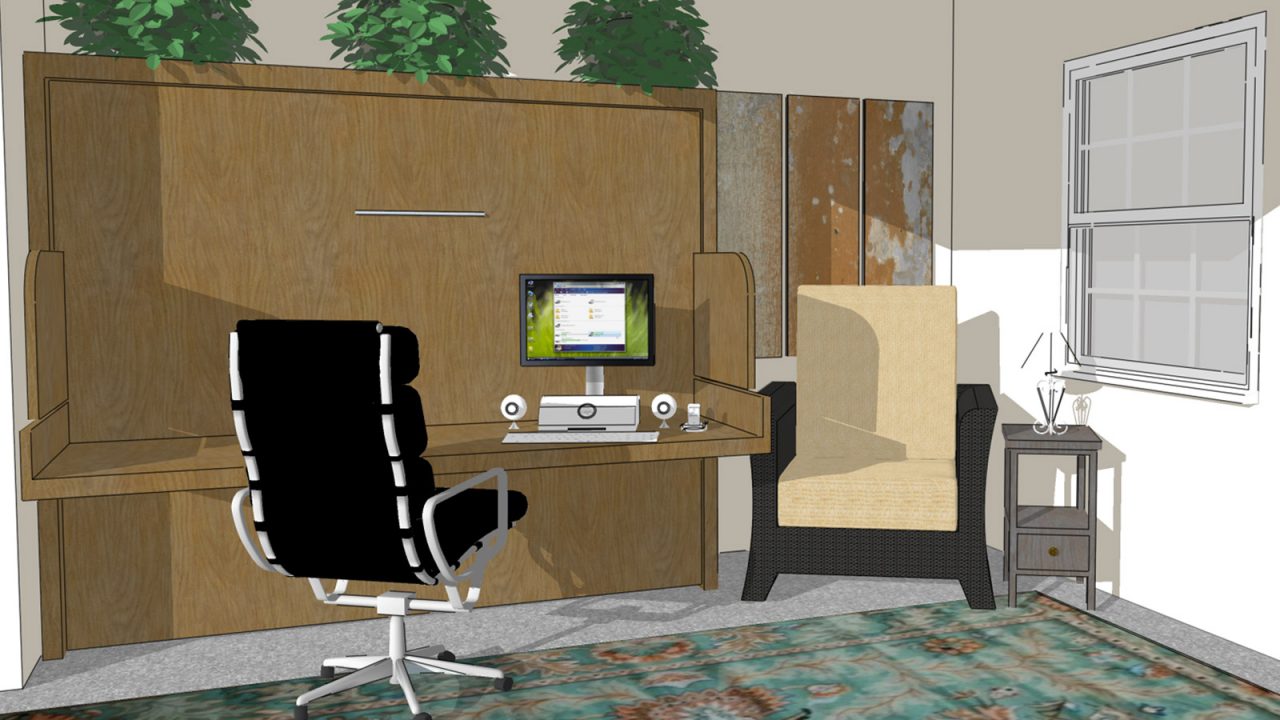 We know that current circumstances won't last forever. You may never again need to work remotely or home school your kids. That's why it is important not to invest in furnishings that take up a lot of valuable space and may not be used in the future. A Murphy wall bed with desk is a piece of furniture that will never lose its beauty or its usability. No matter what the future holds, a Murphy bed provides an extra place for overnight guests to sleep over for the holidays, after a party or for a kids' sleepover. You are sure to find plenty of uses for this handsome piece of furniture (crafting? Hobbies? Sewing? Games?) and because it is permanently installed, it actually increases the overall value of your home.
An adaptable home office is something most of could use right now – and in the future.