Tips to Create a More Functional Home
Life gets busy and it can be difficult to keep your home well organized and functional enough to suit your purposes. When you feel as if your life is spinning out of control, try to focus on ways to create a more functional and thus peaceful home. These tips will help you get started.
Keep Surfaces Clear of Clutter
One of the common ways our homes look messier than they should is by accumulating clutter. Countertops, table tops, desks, bookshelves – when they are full of stuff, it can be difficult to find what is needed when it is needed. This excess clutter can also add to stress.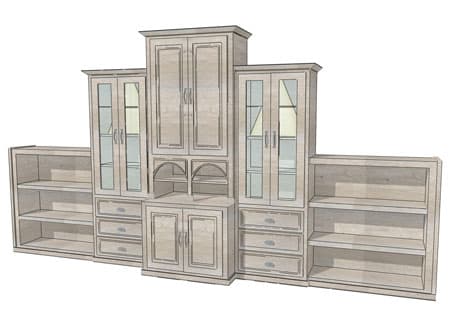 Start with a clean sweep; literally sweeping your surfaces clear of anything that does not belong or does not get used on a daily basis. This is where having extra storage comes in handy. A wall bed system with side piers or cabinet bed can help by providing lots of drawers and shelf space to keep things neat and tidy.
Leave Space Empty
If you have lots of nice stuff, you may be tempted to show it all off. But that leads to a cluttered, often messy look. Instead of filling every inch of wall or counter space, consider leaving space empty. This is visually more appealing and also takes less time to clean.
Keep Storage Bins Handy
One of the easiest ways to create a more functional home and keep it that way is to provide plenty of places to put items. As you go through a room tidying up, simply toss things such as outerwear, magazines, paperwork, shoes, etc. into handy bins.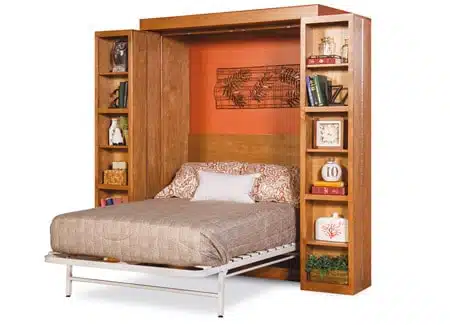 A piece of furniture such as this Library Wall Bed can easily store plenty of storage bins rather than knick-knacks or books. The bins can be color coordinated and easily slide in and out for easy access. The Murphy bed itself can be located in a guestroom, home office, or even a large entryway, wherever it is most needed.
Functional Furniture
To create a more functional home, add functional furniture. Functional furniture can include pieces such as an ottoman with a lid that opens for storage, a sofa with built-in USB ports or a wall bed that includes a sofa, desk, table, wardrobe or bookshelves.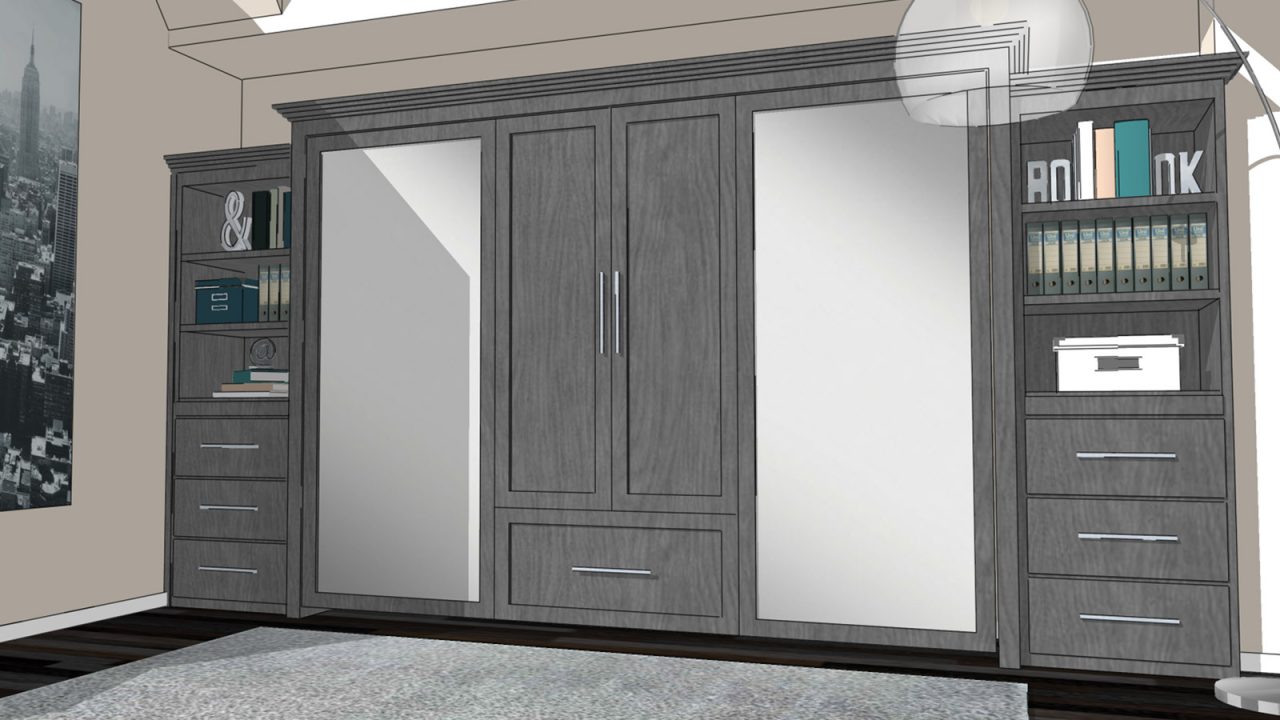 Look at this Mandalay horizontal wall bed. It can do a little bit of everything, from providing mirrors that help you get ready in the morning, bookshelves and drawers for storage and even an optional wardrobe to keep your clothing handy. This is a truly multi-functional piece of furniture with varying ways it can be customized to fit your needs.
Effective Storage
You can never have too much storage. We tend to accumulate lots of objects, whether practical, decorative or just comfortable. But as more items come into your home, you need to ensure that everything has a place and there is a place for everything.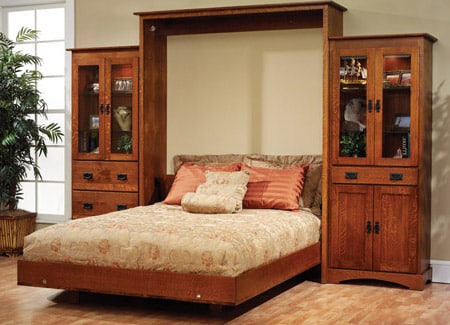 By adding a piece such as these Albany Wall Bed, you will be sure to have lots of extra storage space between the glass-fronted cabinets, drawers and cupboards. This is not just a way to create a more functional home, the Albany Wall Bed also looks as good as it performs. It is hand-crafted from solid hardwood by Amish artisans and made to last for years and years. This is a piece that will forever be a much-used addition to any home.
We hope these tips to create a more functional home will show you just how valuable a wall bed system can be. We invite you to browse through all our designs online and then call one of our consultants who can customize your Murphy bed and side piers to accommodate nearly any type of functionality you desire.