What's new this year when furnishing your home's bedroom or guestroom? Let's take a look at the top new bedroom trends sure to take 2022 by storm, including a propensity for splurging and comfortable design. And maybe this year will be the one when you finally transform your extra room or guestroom into a completely usable and functional space.
Time To Splurge
As we've spent a lot more time in recent years in our homes due to travel restrictions, many of us have made an effort to spruce up our digs. But 2022 is sure to go down as the year consumers spent more than ever on our homes, and especially our bedrooms. One of the top new bedroom trends includes splurging on the good stuff.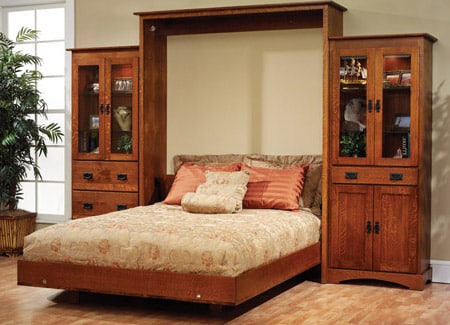 While many of us will splurge on a new mattress, bed linens or high-quality duvet covers, consider an alternate investment: a Murphy wall bed. While it may not be the first item to come to mind, a wall bed can really transform a bedroom. It is an especially good choice if your space is limited, or you live in a home of small square footage-and an open floor plan. A well-made Murphy bed is an ideal addition to a tiny house, a downsized retirement home or a multi-gen space. No need to worry about comfort – you can order your wall bed with a premium, supportive mattress or use your own. With the mattress tucked away in the cabinet of your Murphy bed the majority of time, just think of what you could do with all that saved space.
Ultra-Comfortable Design
And speaking of comfort, that's another area of front-and-center top new bedroom trends for the new year. This is largely due to the pandemic, which made many of us realize how our homes were lacking in all the items to make us feel warm, safe and snuggled into ultimate comfort.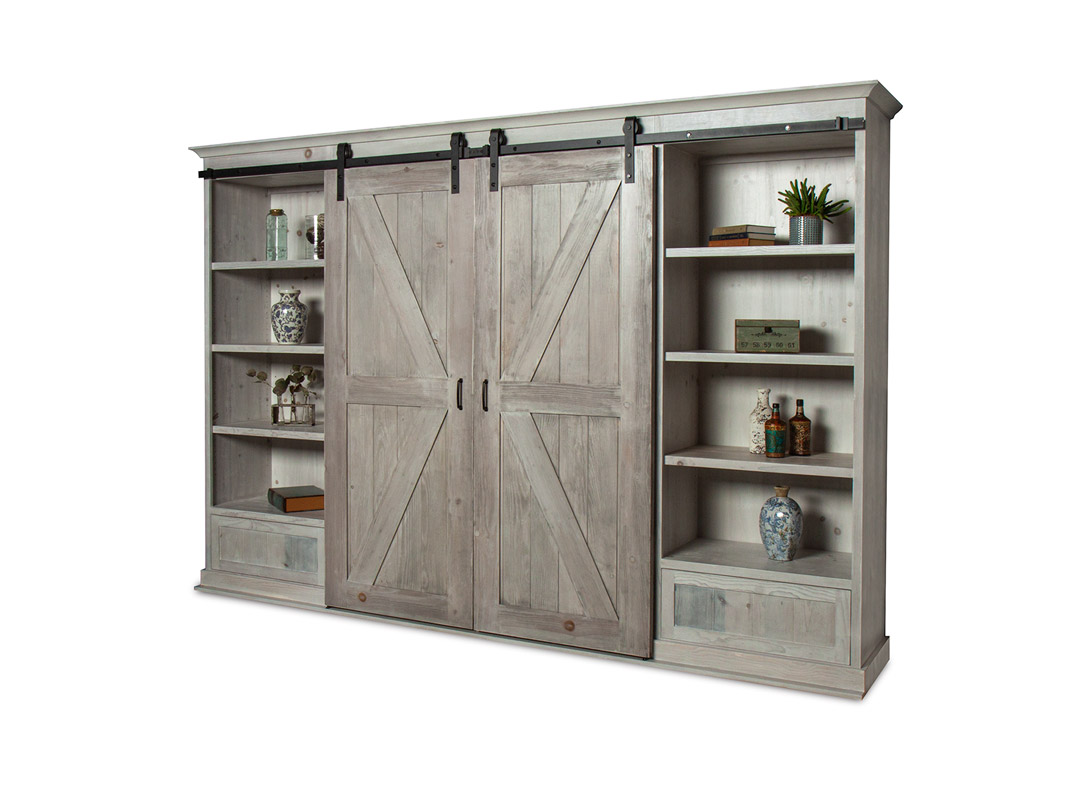 Be sure to add plenty of soft pillows, lots of plush textural pieces and accessories that provide comfort such as family photos, art objects that bring up pleasant memories and items that remind you of trips and travel. Out of room to display these treasured objects in your bedroom? Add a Murphy wall bed fronted by a cabinet comprised of spacious bookshelves.
Renewed Guestroom
Whether you wish to take back the space in your guestroom as your own or just make it more comfortable for overnight guests, a Murphy wall bed is an ideal addition. Imagine transforming this space into a luxurious reading nook, crafting area or yoga retreat – whatever your pleasure is, you can make it happen by opening up more space in the guestroom – definitely one of the best top new bedroom trends .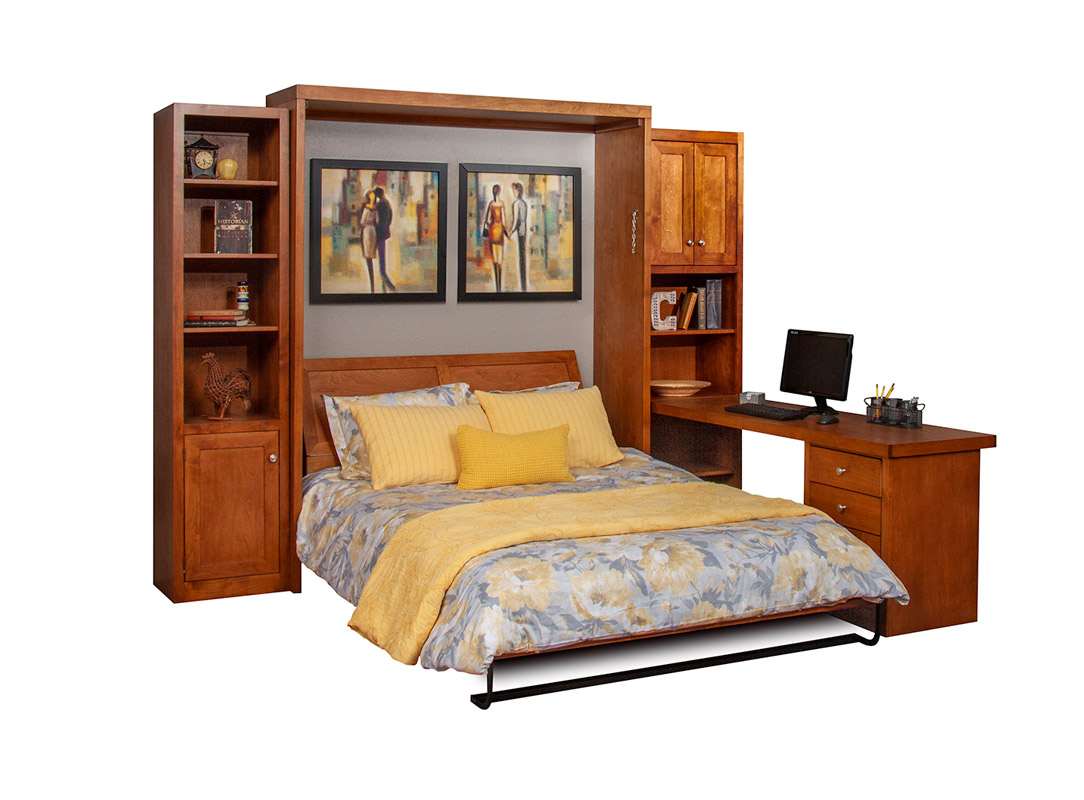 To help you achieve your goals of turning the guestroom into a comfortable place that drips luxury, start with a piece such as the Encore Murphy wall bed shown above. Not only does this model provide plenty of storage and display space, but it also doubles as a comfortable bed for the occasional guest or perhaps a permanent solution for multi-generational family members moving in to share your home.
Isn't it time you enjoyed luxury and comfort again? Start the year right by focusing on these top new bedroom trends for the bedroom and guest room. Don't skimp on the quality of furnishings. 2022 is the year to splurge.