Wall Bed with Hidden Desk Gives a Room 3 Uses
When you are living in a small or micro-sized space, such as a mother-in-law suite or tiny home, every foot and even every inch matters. There is absolutely no room for furnishings that do not pull their weight by only serving a single function. Owners must choose carefully to ensure that every piece that enters the home serves two or even three different purposes. A wall bed with hidden desk to the rescue! Here's how this ingenious piece of furniture saves space and gives a room 3 uses.
Wall Bed with Hidden Desk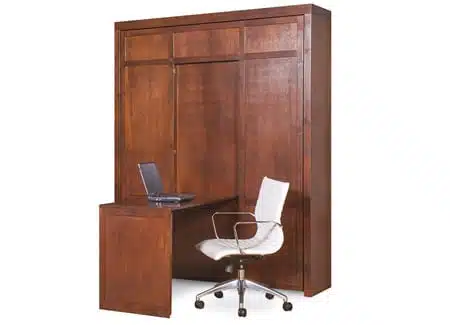 A wall bed with hidden desk is simply that – a bed housed in a handsome cabinet with a desk that can be pulled out when needed or stored away when it is not in use. We have many different styles available at Murphy Beds of San Diego. From a horizontal wall bed with desk to a vertical model with side piers that contain the desk and more, there is something for every room to ensure at least 3 different uses.
Hidden Desk Turns the Room into a Home Office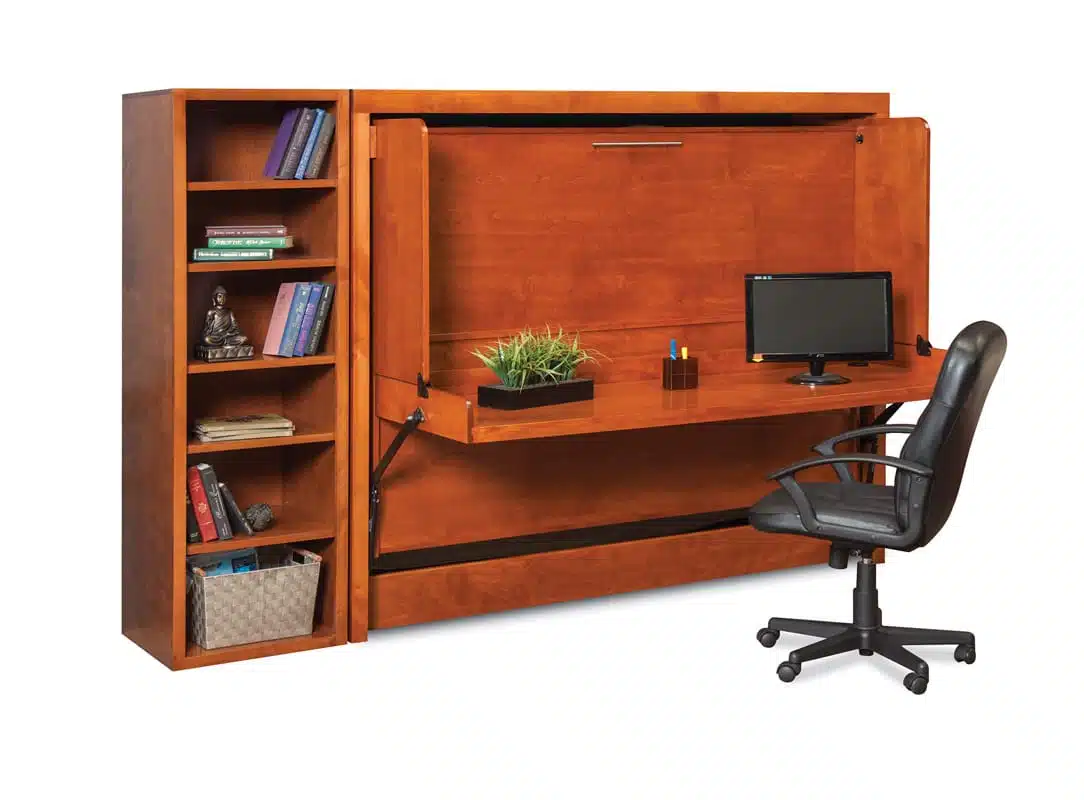 The first and perhaps most obvious use of the room with a wall bed with hidden desk is a home office. Simply pull down the desk and add a computer with keyboard and mouse and voila! Instant home office. If you opt for a wall bed with one or two matching side piers there is even more space to store things such as computer peripherals, books, files, paperwork and the like. If your home is truly starved for space, use a fold-up desk chair that can be hung on a wall when not in use with the hidden desk.
Dining and Entertaining Space with a Hidden Desk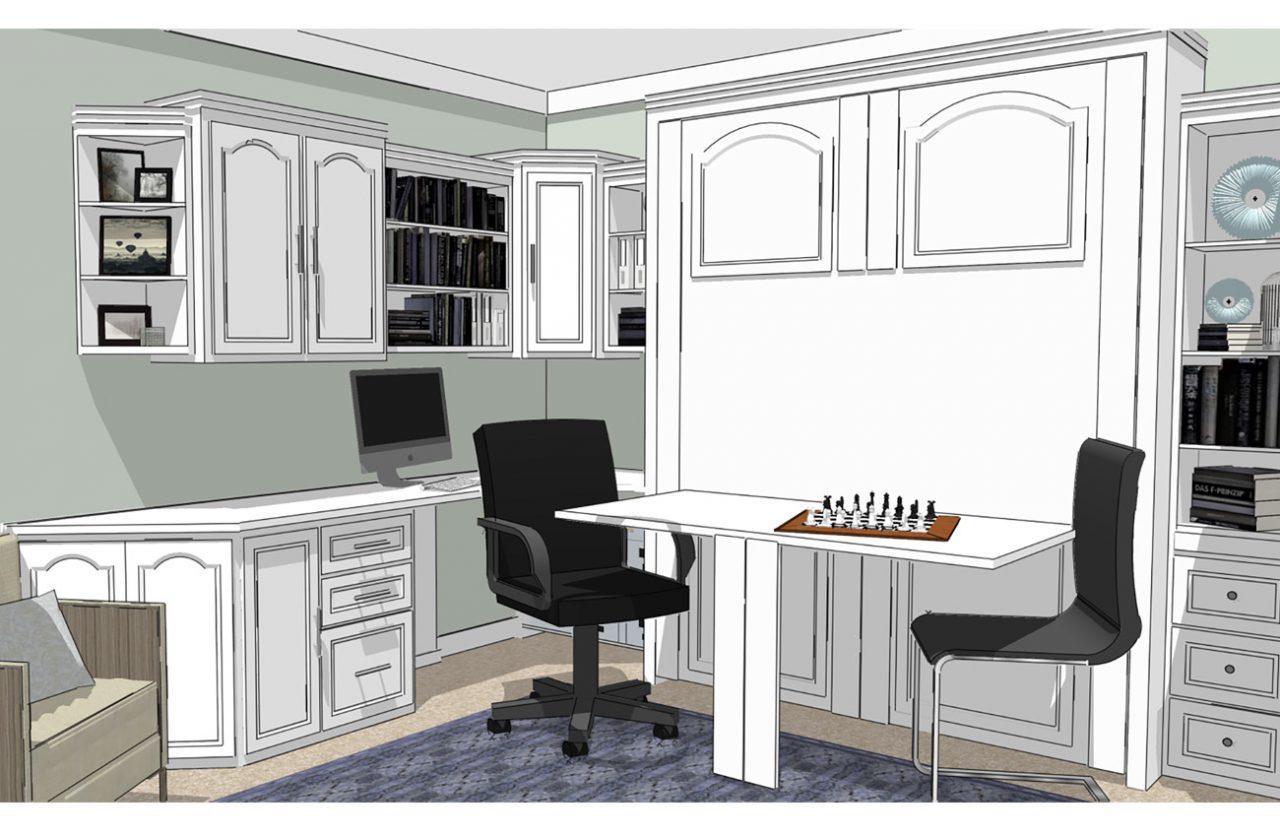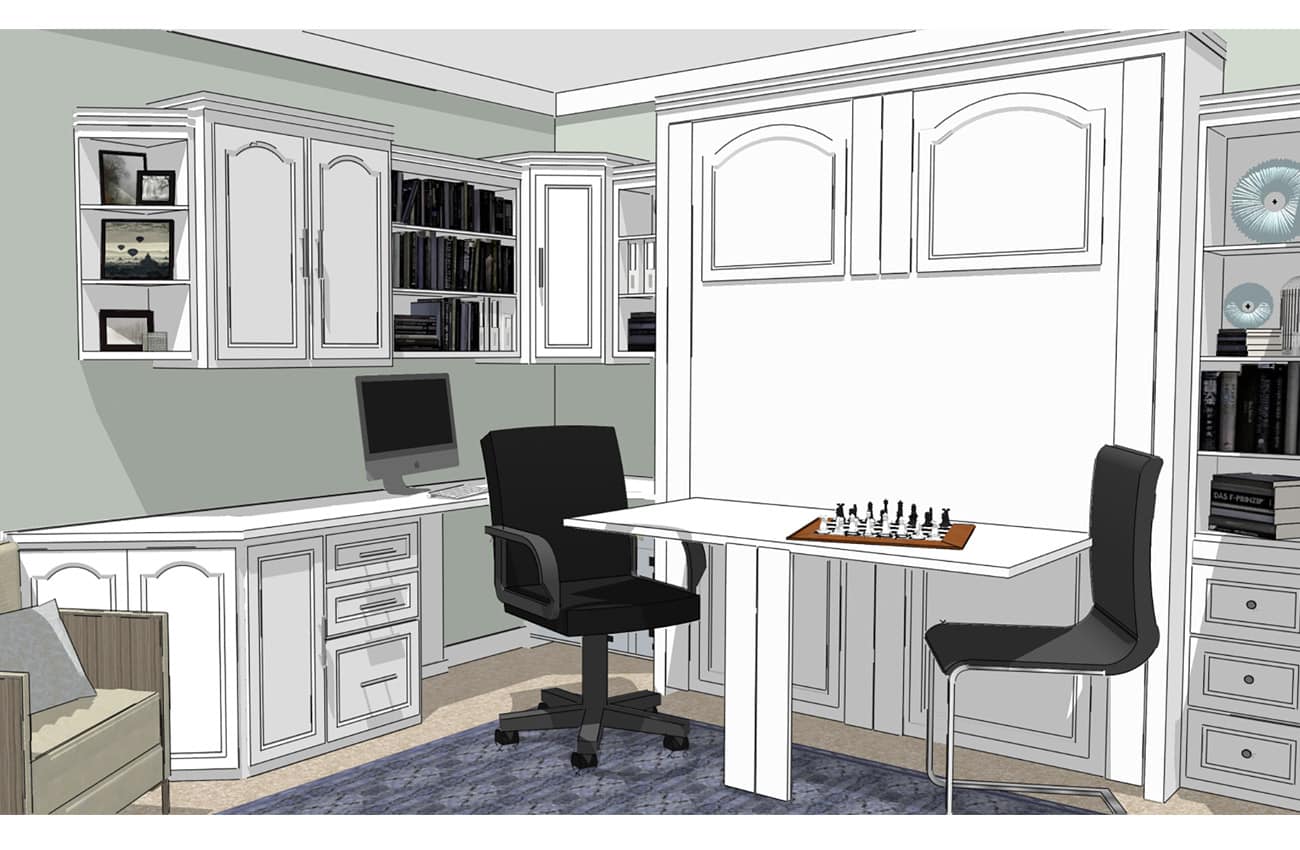 When you think outside the box a bit, it is easy to see that a hidden desk can do so much more than simply function as workspace. There is no reason you cannot use the desk as a dining area in a micro-sized home. Place a chair on either side and the hidden desk is conducive to intimate meals. Once again, using foldup chairs saves even more space as they can be neatly tucked away after dinner. The desk can also be used for playing games, crafting, or working on another hobby.
Create a Main or Second Bedroom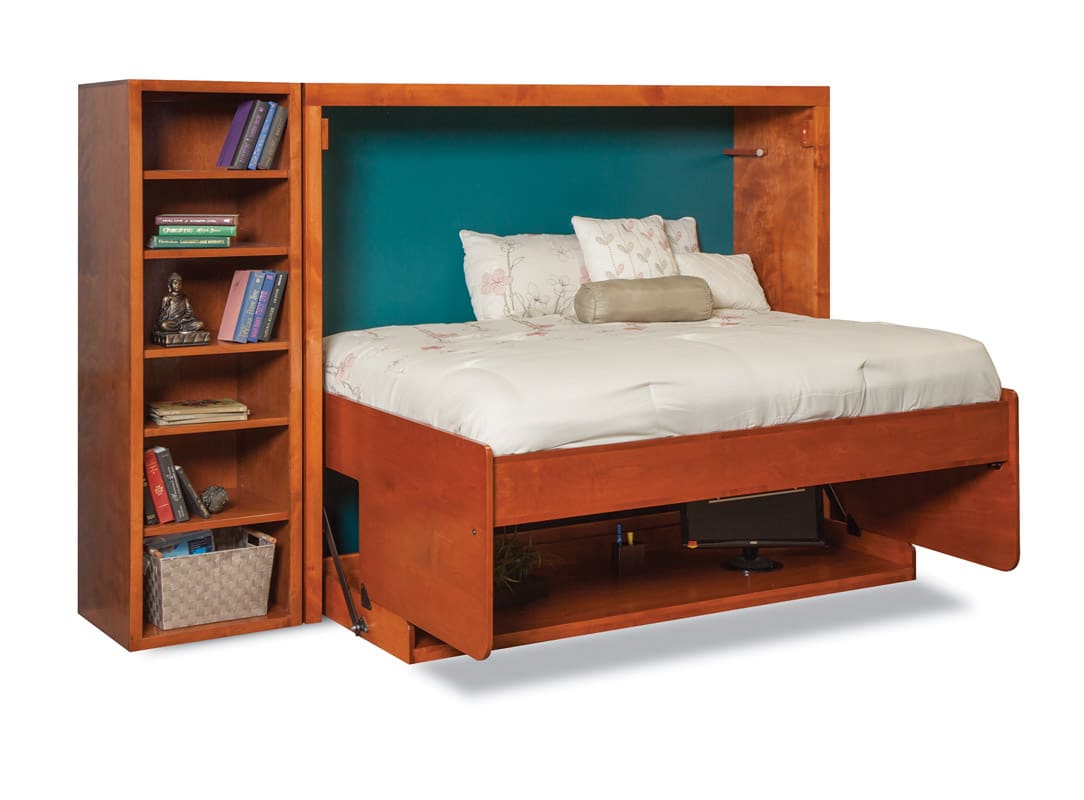 Because the wall bed with hidden desk is also, well, a bed it instantly creates a second bedroom in any space. Available in your choice of mattress size, a wall bed attaches securely to a wall. When you have overnight guests, simply fold the desk up, or fold the mattress down over it, depending on the model. You can use any standard mattress (as long as it isn't too thick) and bedding for an instant, comfortable bed that you could even use for every night sleeping in your main bedroom. In the morning, push the mattress back into the cabinet and pull out the hidden desk to start the day fresh with the perfect space to work or play.
A wall bed with hidden desk is so much more than just a single piece of furniture. It easily transforms a small space into a home office, dining area and main or second bedroom effortlessly.