Wall Beds and Cabinet Beds for Your Airbnb or VRBO Rentals
If you are one of the numerous San Diego homeowners who has jumped on the trend of offering your home as a vacation rental, then you know it's important to provide as many beds as possible. This is one of the best ways to maximize your jaunt as a host to visitors from throughout the world. Adding wall beds and cabinet beds to your home is an easy solution for not only adding extra sleeping quarters, but for providing storage space. Here are the reasons why cabinet beds and wall beds are ideal for your Airbnb or VRBO rentals.
What Type of Bed Will Work Best?
The type of Murphy bed you choose depends largely on the amount of space you have.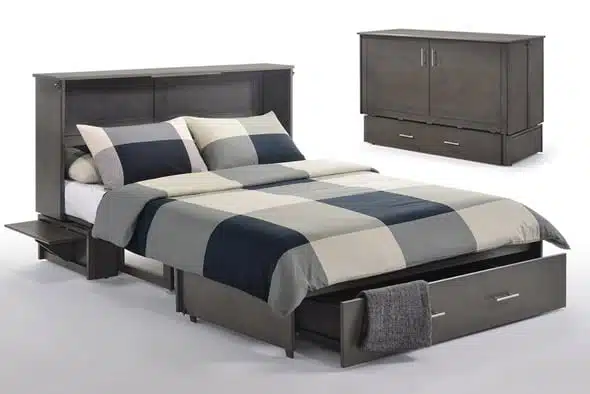 Cabinet beds are the smallest choice, coming in at a mere 10 square feet of space in the closed position. Cabinet beds are mobile, since they are not attached to the wall, and can easily be moved from room to room, as needed. Each one includes a spacious storage drawer, which is an ideal place for extra bed linens and/or towels and toiletries. The top of the cabinet handily stores a large screen TV.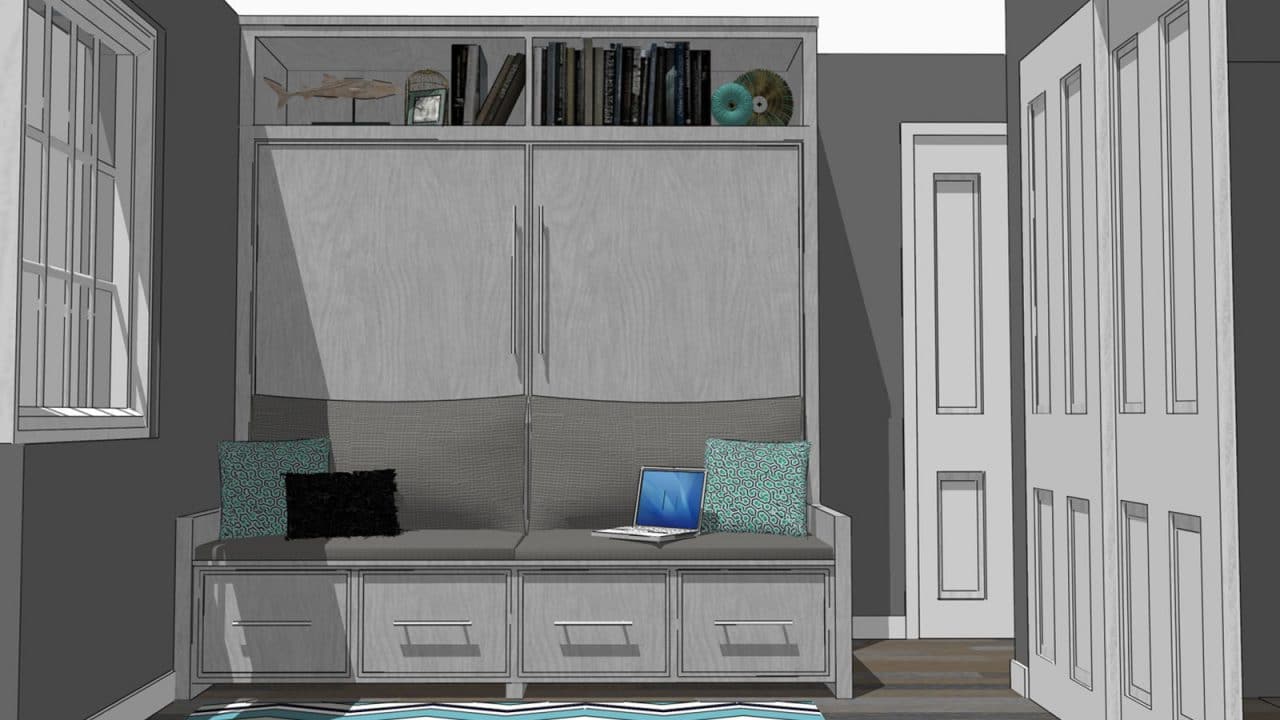 Murphy wall beds are larger, but they can also be configured with nearly endless options. Wall beds come in both vertical and horizontal models. They can include a desk, table or sofa attached to the front of the cabinet enclosure, making them very multi-functional. If your rental home or room is particularly small, this is a great choice. If you wish to truly open up the square footage in a room and provide tons of storage space, add a set of side piers with drawers, cubbies, shelves, pullouts or just about anything else that will fit in the matching millwork.
Whether you choose wall beds or cabinet beds, rest assured that both are very safe and easy to use.
Are Wall Beds and Cabinet Beds Comfortable?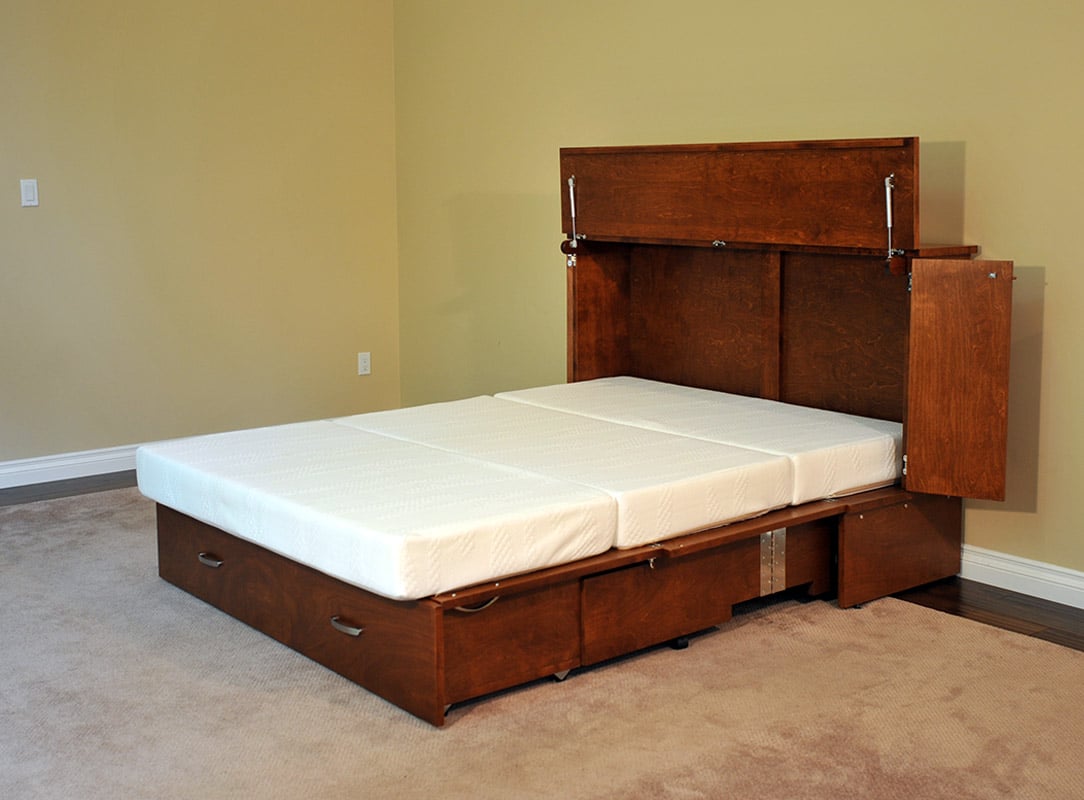 You are sure to get feedback on your Airbnb or VRBO in regard to the comfort of the beds in your home. Luckily, both wall beds and cabinet beds can be just as supportive and plush as a traditional bed. Cabinet beds come delivered with a supreme, queen-sized mattress made out of premium memory foam and gel. If you choose Murphy wall beds, these can be ordered with a mattress included, or you can use your own standard mattress in an appropriate size, no box springs required.
Where to Put a Murphy Bed
Perhaps the best advantage of a Murphy bed is that you can place one nearly anywhere in your Airbnb or VRBO rental. The more beds you provide for overnight guests, the more you can charge for your rental home.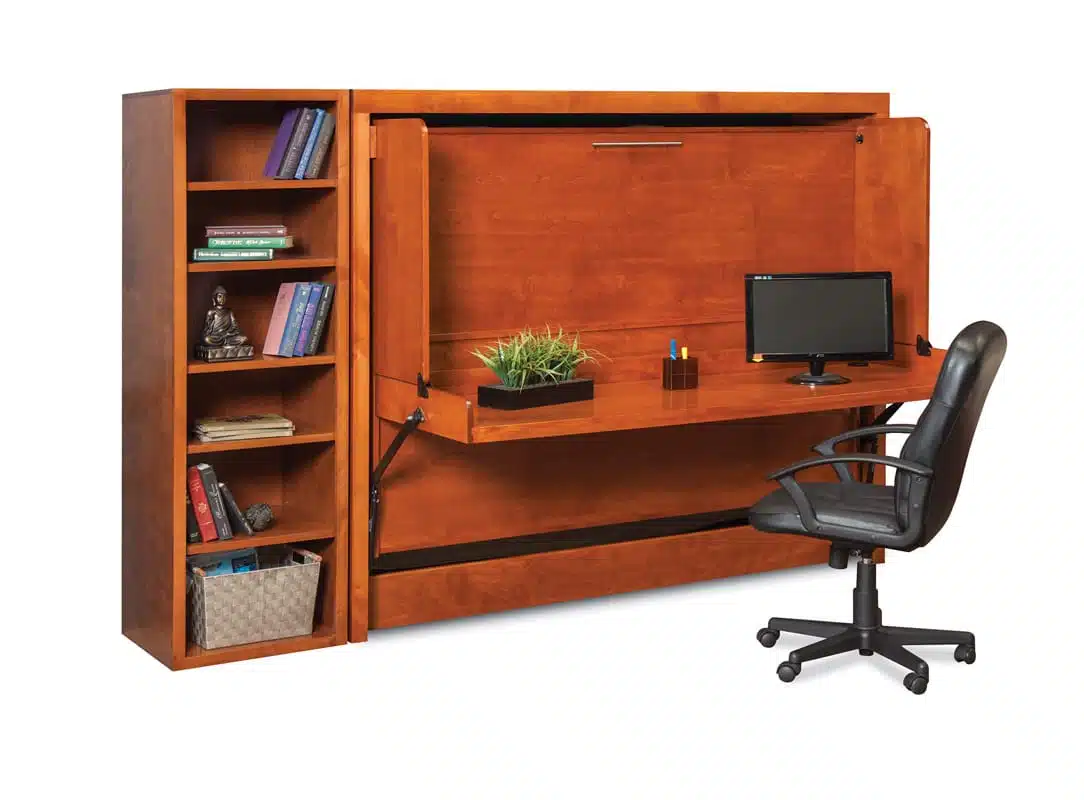 If your bedrooms are sizable, you can keep the traditional beds and simply add a cabinet bed to one wall (as long as there is sufficient space to pull the mattress out). But even better, you can add wall beds to other rooms, too, such as a game room, library, rec room, living room, home office or study. Even a large closet or entryway can easily become home to a foldup Murphy bed.
If you are, or planning to, use your home as an Airbnb or VRBO home rental, wall beds and cabinet beds will help you maximize your space – and profits.