Ways to Customize Cabinet Beds
One of the things our customers love about cabinet beds is that there are plenty of great models available in our inventory from which to choose. That makes it easy to pick out a style you like, then take it home and have it set up within minutes. But sometimes you don't want a cabinet bed that looks exactly like what you see on the showroom floor or in the catalog. In that case, there are plenty of options to customize cabinet beds to your specifications.
What Color Do You Want?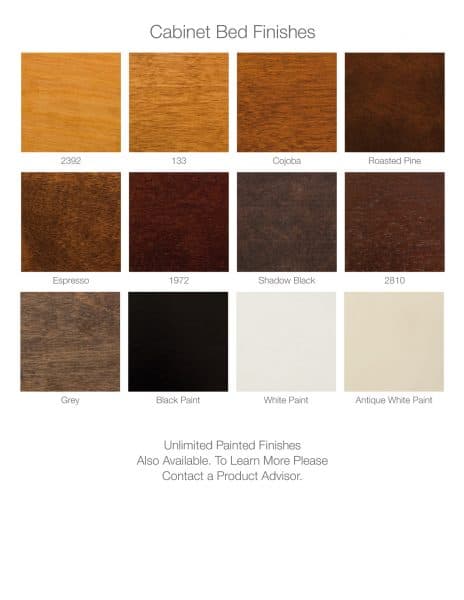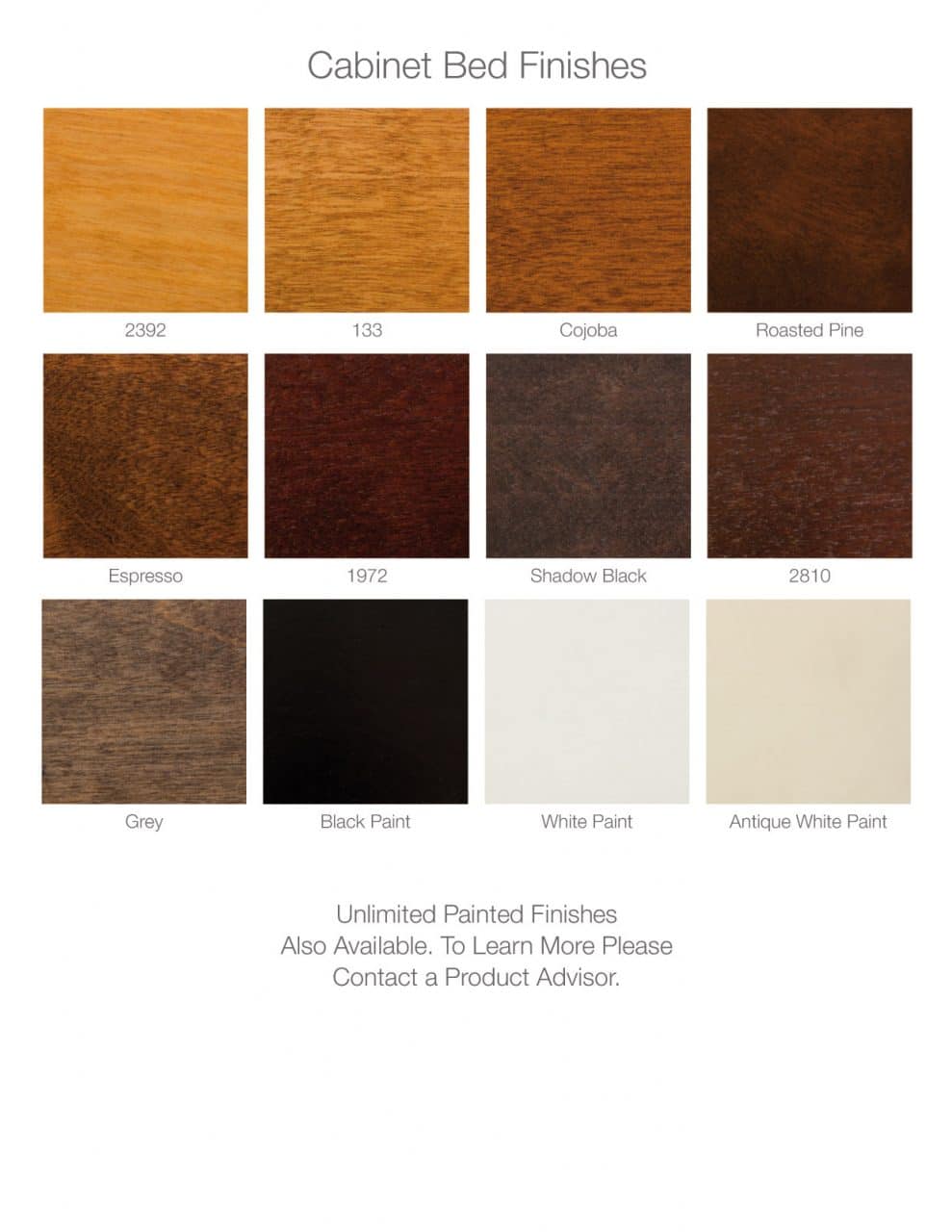 Perhaps one of the easiest – and most common – ways to change the look of your cabinet bed is by simply choosing from one of a dozen stain or paint colors. The majority of models we carry are available in anywhere from three to 12 different finishes. To customize our cabinet beds, you can select from a white or off-white paint, to the ever-popular oak and espresso or a darker shade, such as black paint or shadow black stain. In some cases, we even order a custom stain for your cabinet beds.
What Size Fits Your Room?
Here's another easy way to customize cabinet beds: by selecting the size. Our cabinet beds are available with full- (in a 61.5" wide cabinet) or queen-sized (66.5" wide) tri-fold memory foam mattresses. These premium mattresses are rated to handle sleepers up to 500 pounds.
That's one way to resize your cabinet bed. Another is to add side piers. This is an option with the Metro Cabinet Bed, which is available with a matching wall unit to increase the storage space in your home. Of course, the cabinet bed – wall unit combo takes up more floor space, but if you have it available, it's always handy to add extra drawers.
What Type of Hardware Do You Prefer?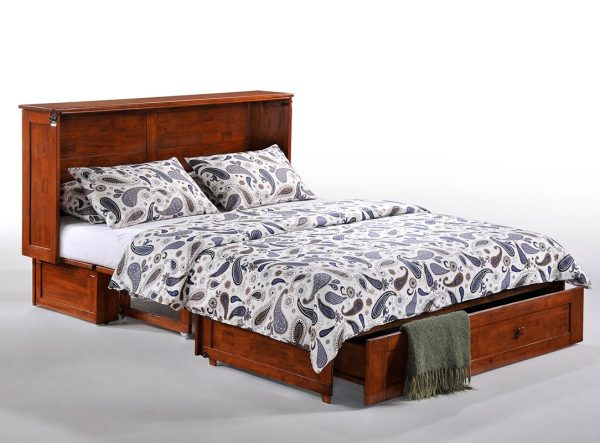 Yet one more way to customize cabinet beds from Murphy Beds of San Diego is by adding different drawer pulls. Many of our cabinet bed models, such as the Clover Cabinet Bed, come with two styles of drawer pulls: metal or wood. Change them out as you wish or go with something completely unique. Drawer knobs and pulls are widely available at your local home improvement store, very inexpensive and easy to install. It is hard to believe, but such a small change can make a big difference when it comes to the look of your cabinet bed.
Other Small Ways to Customize Cabinet Beds
Of course, when you get your gorgeous, all-wood cabinet bed home, you can come up with even more ways to personalize its looks. The shelf along the top of the cabinet easily holds up to a 60" TV screen, but it can also be used to display family pictures, collectibles, favorite books or other items. Toss a dresser scarf or doily across the top to soften the edges. Add hooks or decals along the side of the cabinet. These are just a few ways to make your cabinet bed look right at home in any room.
Hopefully you now know a few ways to customize cabinet beds to match the décor in your home.