Work From Home Solutions with a Murphy Bed System
In today's world, many of us are working remotely for the first time and this may continue even after the pandemic starts to dwindle. Some of us have been working from home for quite a while and plan on doing so for years to come. But in either case, it's important to set up a home office that works well for you in terms in ergonomics, sufficient space, storage and a place for your computer, audio and visual equipment. Luckily, there are plenty of work from home solutions with a Murphy bed system that provides everything you need, in style.
How Much Space Do You Have?
Many of us do not have a dedicated room to use as a home office. Particularly if the requirement to work remotely came as a surprise, no doubt you are starting from scratch in creating a space at home where you can get your work done.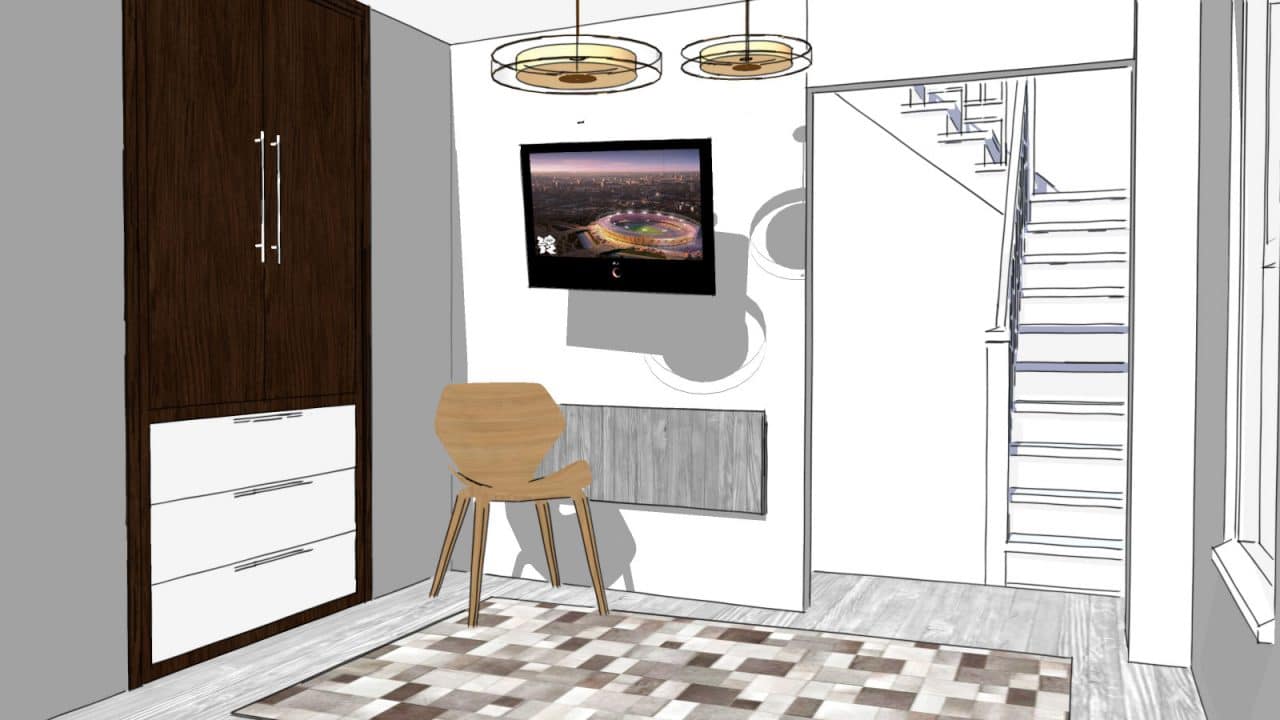 An entire room is an ideal solution but often unrealistic. Think outside the box to carve out just enough space in an entryway, a corner of the kitchen, a wall in the living area, a closet or perhaps a nook in your bedroom.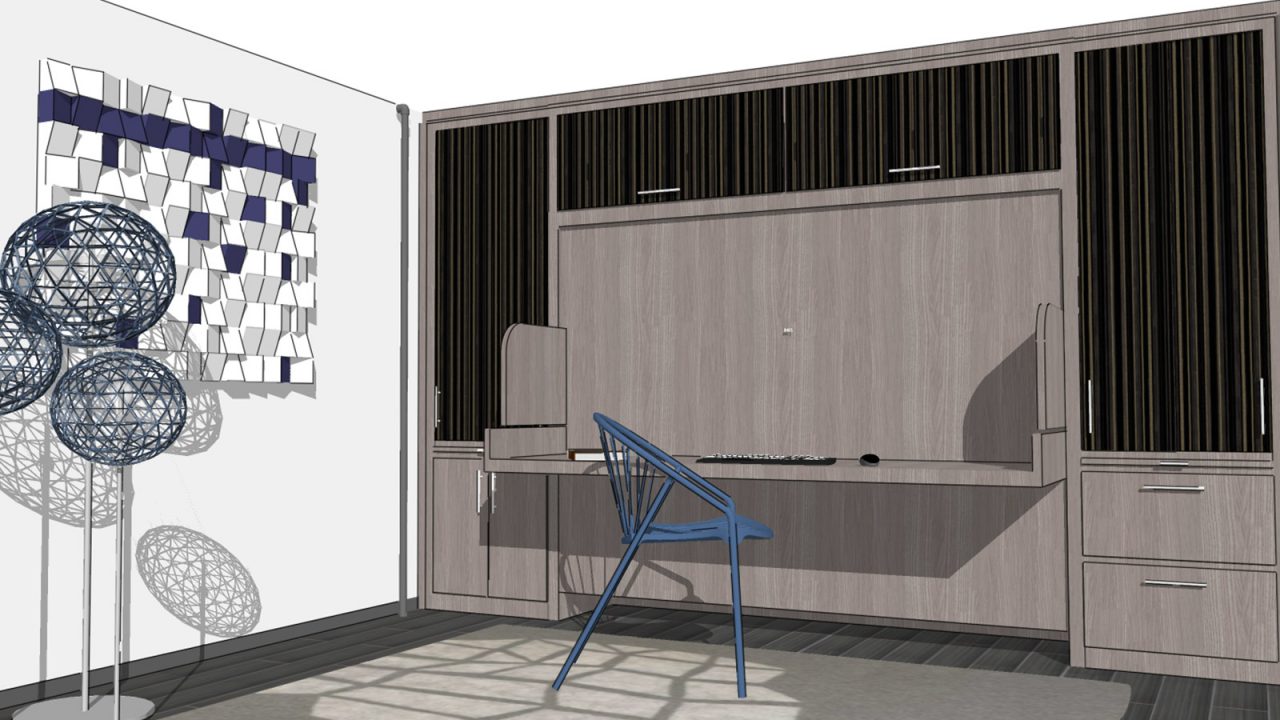 No matter how small the space, you can ensure it works well by incorporating a wall bed with desk in either a horizontal or vertical configuration. The Mirage H wall bed with desk shown here takes up only about 28 square feet and still allows you to comfortably accommodate an overnight guest in the full-size bed. Opt for the vertical model of the Mirage wall bed with desk and you will only lose about half that square footage in a room.
What About Office Supplies and Equipment?
If you have a bit larger space to fit in your new home office, great work from home solutions include adding a Murphy bed system to the room. With this option, you can choose from many different styles of Murphy wall beds and then add the features that will keep you productive and organized.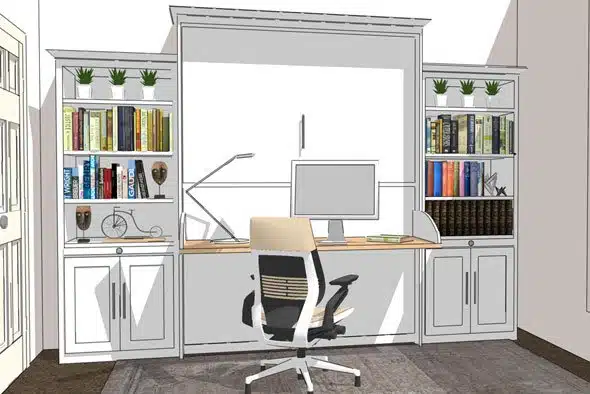 Adding a desk to the wall bed is a given, but did you know you can also add side piers to both or either sides? Those side piers can be customized to include such things as printer tables, file cabinets, bookshelves, drawers, computer tower cabinet, roll-out shelves and more.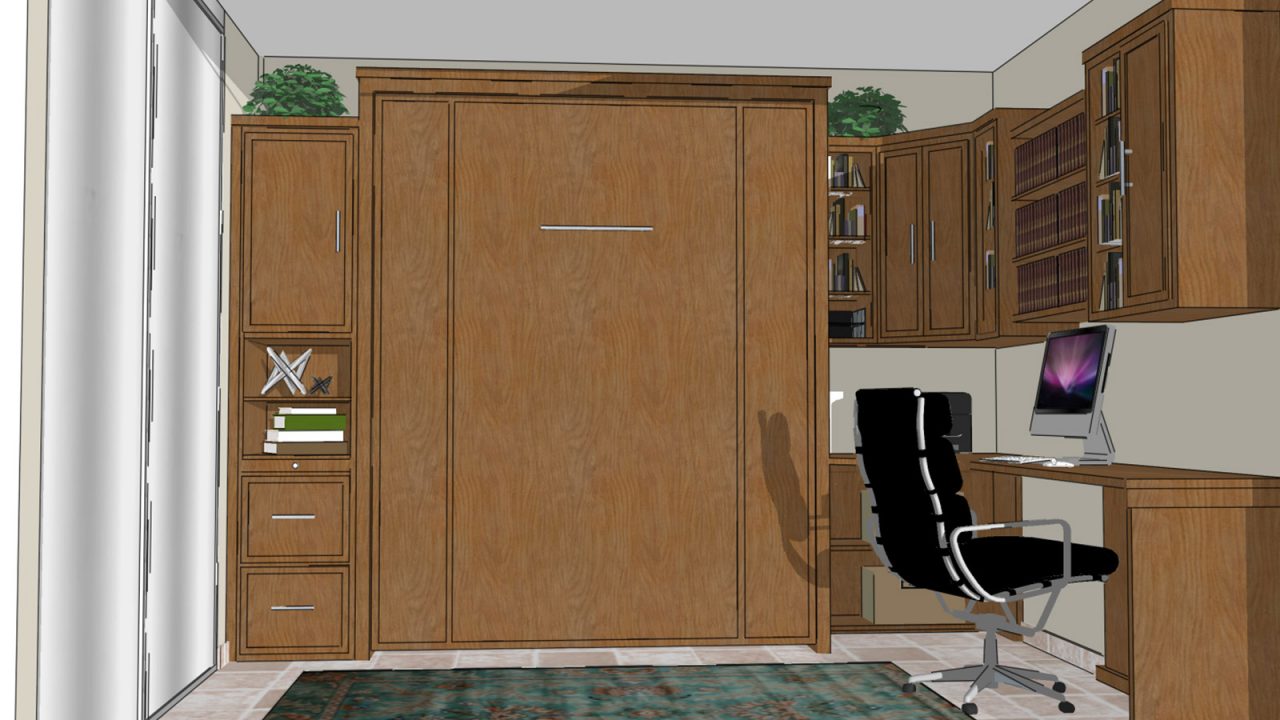 At Murphy Beds of San Diego, we specialize in the ability to take whatever you can dream up and turn those dreams into reality. We can even completely remodel an entire room in your home with a focal point of the Murphy wall bed surrounded by one, two or three walls of matching cabinetry. Just imagine how much you could get done in an entire room fabricated as a home office. When guests come, the room is quickly and easily transformed into a guestroom.
Make Work from Home Solutions Tech Savvy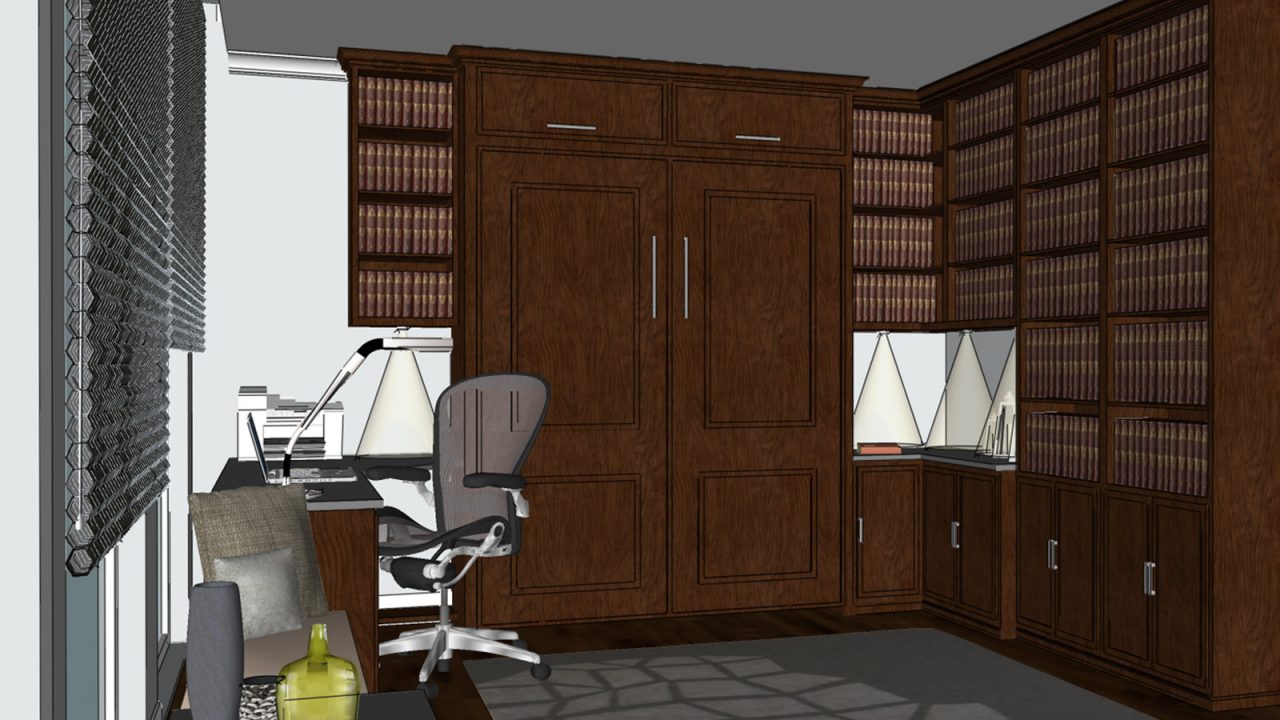 Often a big difference between working in your regular office and working in a home office is the ability to plug in, light up, charge and recharge all your computer equipment and devices. Did you know that you can take nearly any of the Murphy wall beds we sell and add task lighting, USB ports and electrical outlets? Just specify where you want these handy features and we'll add them in to your Murphy wall bed with desk. All you need is an ergonomic chair and you're all set to get business done in your new home office.
Make the normal of working remotely the most pleasant and comfortable experience it can be with work from home solutions with a Murphy wall bed with desk system.