Your Guestroom Needs a Small Cabinet Bed for the Holidays and Beyond
Although many of us are currently concerned with hosting overnight friends and relatives for the holiday season, there's no reason you can't make your guest bedroom be an efficient workhorse all year round. The key is adding the right furnishings to easily take you through the busy season and beyond. That means a small cabinet bed could be just the ticket. Here is why you need this versatile furnishing in your guest bedroom all year round.
Ditch the Regular Bed for a Small Cabinet Bed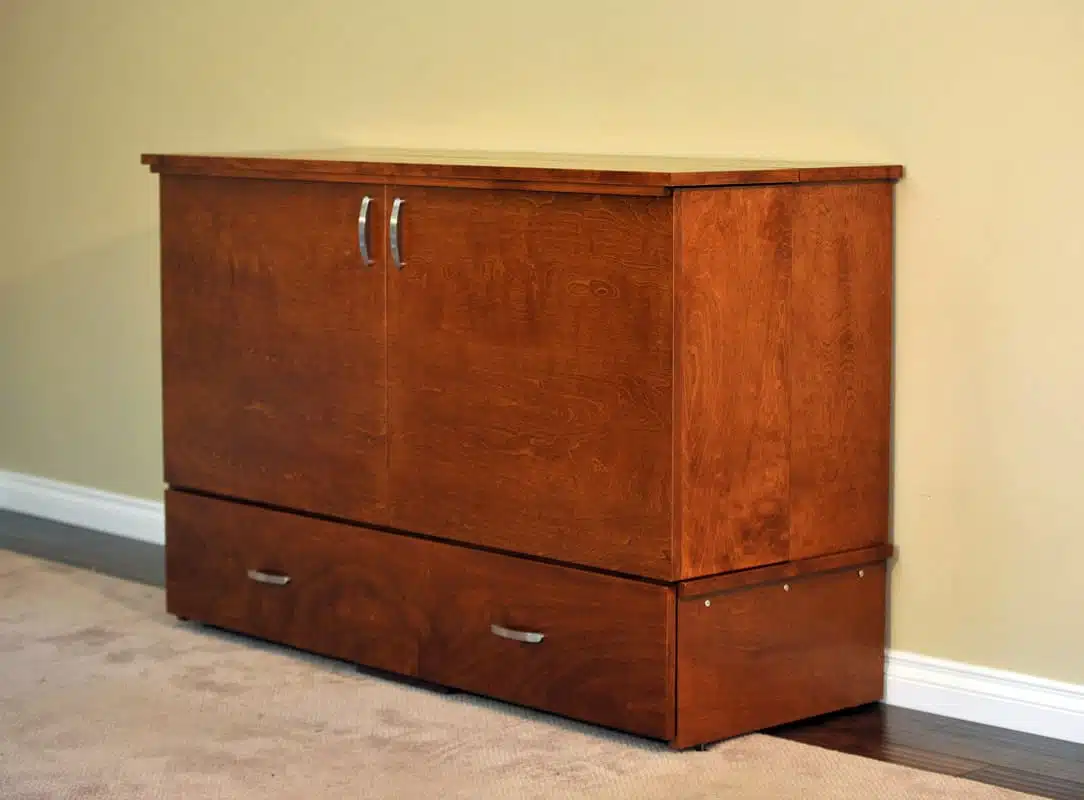 Is your guestroom solely dedicated to hosting overnight guests infrequently? No? We didn't think so. That's why it just makes sense to ditch the regular bed, which takes up lots of floor space, and replace it with a small cabinet bed that comes with a supportive queen mattress. A cabinet bed's footprint is somewhere right around 10 square feet in the closed position, while a regular bed with queen-sized mattress takes up about 35 square feet of floor space. Just think of all the things you could do with an extra 25 square feet!
Transform Your Guestroom into YOUR Room
Let's talk about all the ways you could use your guestroom when there are no overnight guests staying at your house. Now that you have an extra 25 square feet after ditching the regular bed, why not transform your guestroom into a home office, hobby room, craft center, entertainment hub, reading room,exercise room, dressing area or more? All of these uses are entirely possible when you add a small cabinet bed that takes up so little floor space.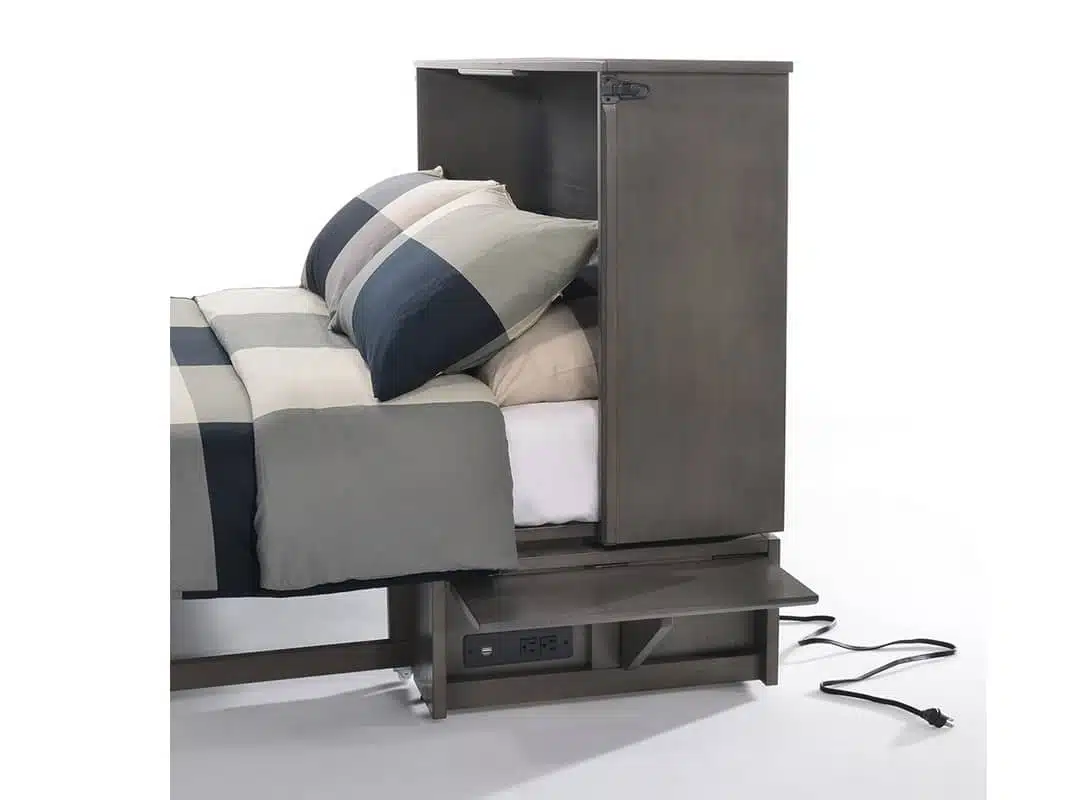 You can still include plenty of amenities for your overnight guests, such as a TV set atop the cabinet, extra blankets and sheets in the spacious under-cabinet drawer and even a place for checking email and setting a drink. But after your guests are gone, the guestroom goes right back to its intended purpose simply by folding the mattress back into the cabinet – a process that takes mere seconds.
Why Choose a Cabinet Bed Over a Murphy Wall Bed?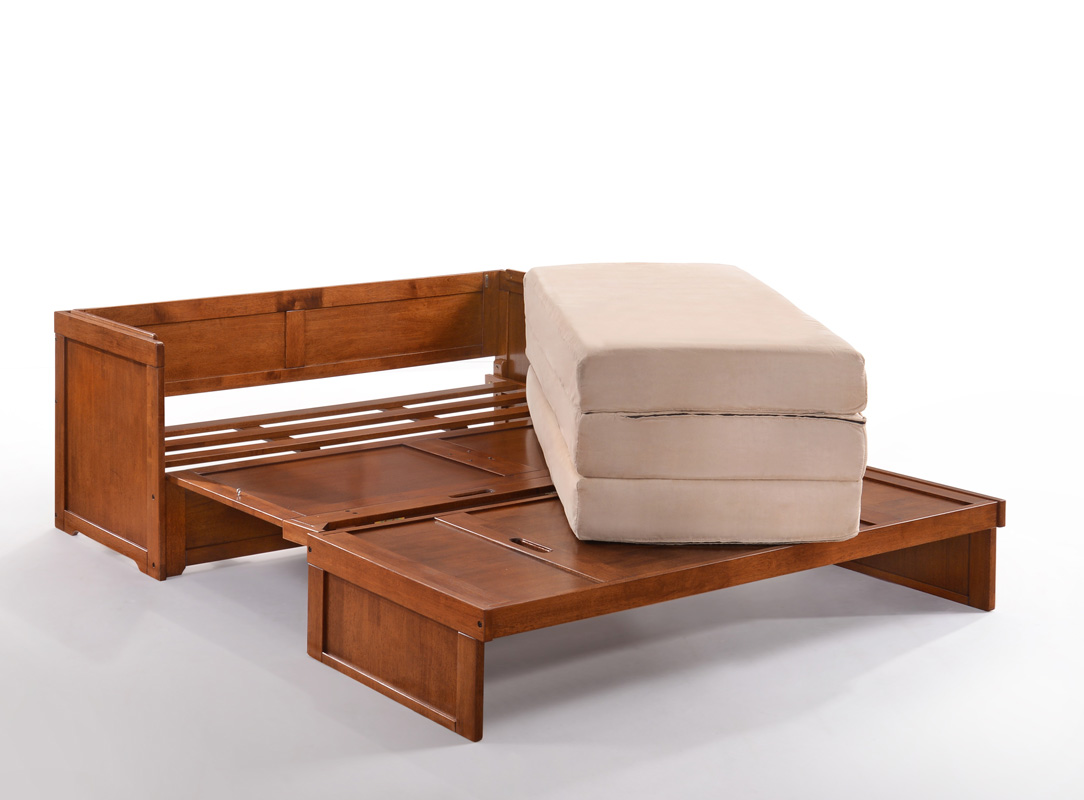 While a Murphy wall bed can be customized in nearly an infinite number of ways, sometimes it is just too big or too costly for your needs. A small cabinet bed, on the other hand, can easily slip into nearly any space in your home. From the end of a hallway to an unused closet to the space underneath a set of stairs, a cabinetbed fits in places where a wall bed simply can't go. A small cabinet bed, such as the Cube bed, is also more affordable than a Murphy bed, making it an ideal solution to add extra sleeping space in kids' bedrooms. We have many in-stock cabinet beds so you can have one delivered before you need it this holiday season. And, since it doesn't require permanent installation, you can take your cabinet bed with you when you move out of the house.
Every guestroom needs a small cabinet bed if the room needs to serve two or three different purposes. That extra bed, with its comfy, memory foam mattress, will come in handy for the holidays, but will continue to be super useful all year long.