Cleverly Concealed Cabinet Beds
When it comes to a bed for the occasional guest, we are talking about an elephant in the room in terms of size. A traditional bed is a large, bulky piece of furniture. When you only have a small amount of space to provide for overnight guests, size matters. That is why you may want to consider these ideas for cleverly concealed cabinet beds that free up the maximum amount of square footage in your home.
Study Up On It
For students or remote workers, the need for adequate room dedicated to housing a computer, books, supplies and the like is essential. But what if that space also needs to accommodate the occasional overnight guest?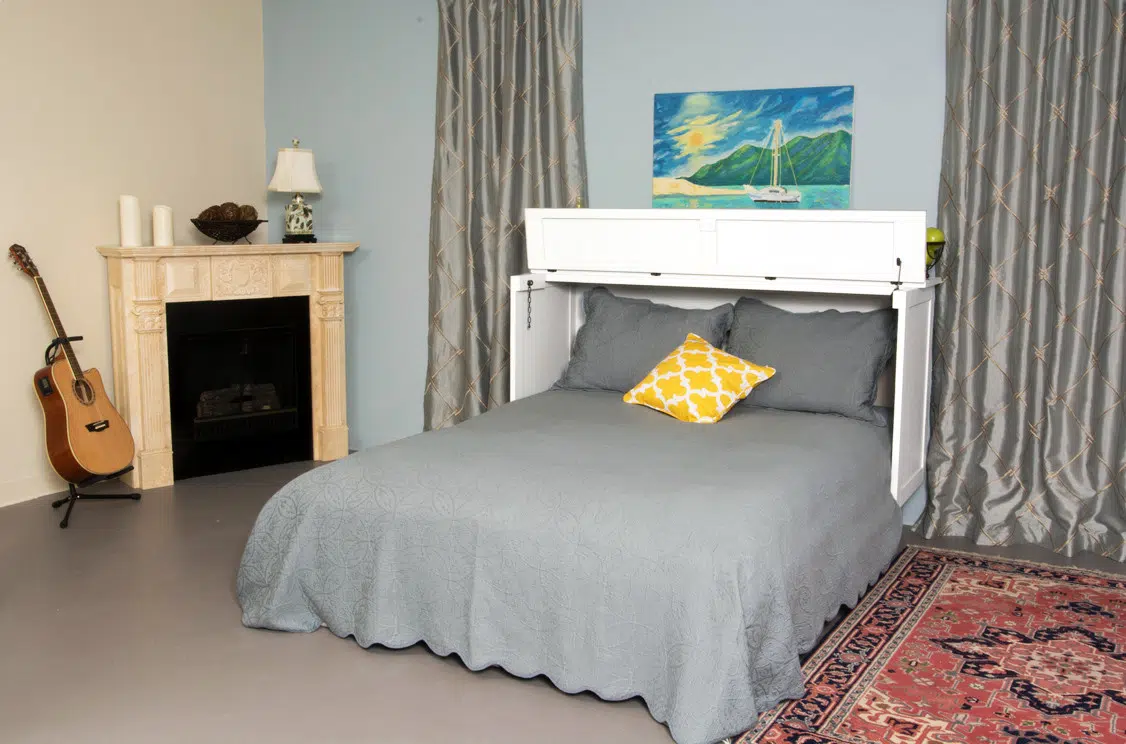 The ideal solution is cleverly concealed cabinet beds. Whether you work from home in a living room, guest bedroom or a corner of the dining room, a cabinet bed can neatly tuck into a corner or take up just a small amount of square footage along a wall. Not only does the cabinet bed hide a queen-sized mattress, but it can also hold a monitor of up to 50" or function as a small shelf for books. That is real functionality.
Fake a Bedroom
If you are dealing with a large, open space such as a basement, mother-in-law studio or garage apartment, the challenge is delineating areas for all the ways a single room must function. Your best bet is to fake a bedroom with cleverly concealed cabinet beds.
In the picture shown above, a cabinet bed sits flush with a long wall in the room. Its distressed finish and neutral color blend right into its surroundings. To ensure that it can easily be converted into a bed at night, leave about 6 – 7' of space in front of the cabinet to account for the length of the mattress when it is pulled out for sleeping. Also check to be sure that a person can walk around at least one side of the cabinet bed.
Put It Right in the Living Area
Sometimes, the only space available for a guest bed is right in your living room. Although it may not offer much in the way of privacy, you can try creating the illusion of seclusion by using a folding screen or a large piece of furniture such as a bookcase to hide the guest bed.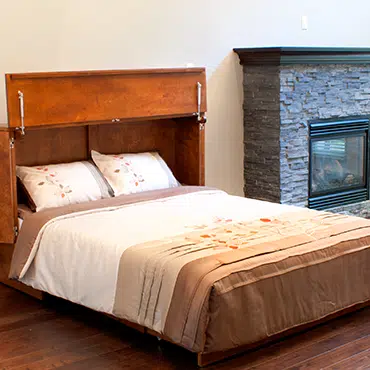 But you probably do not want your living room looking like it doubles as a guest room. Cleverly concealed cabinet beds are an excellent choice as they merely appear to be a handsome pieces of furniture. Although the doors do not open to reveal shelves, there is storage available in the spacious storage drawer located along the bottom of the cabinet.
Even Better, If You Have the Room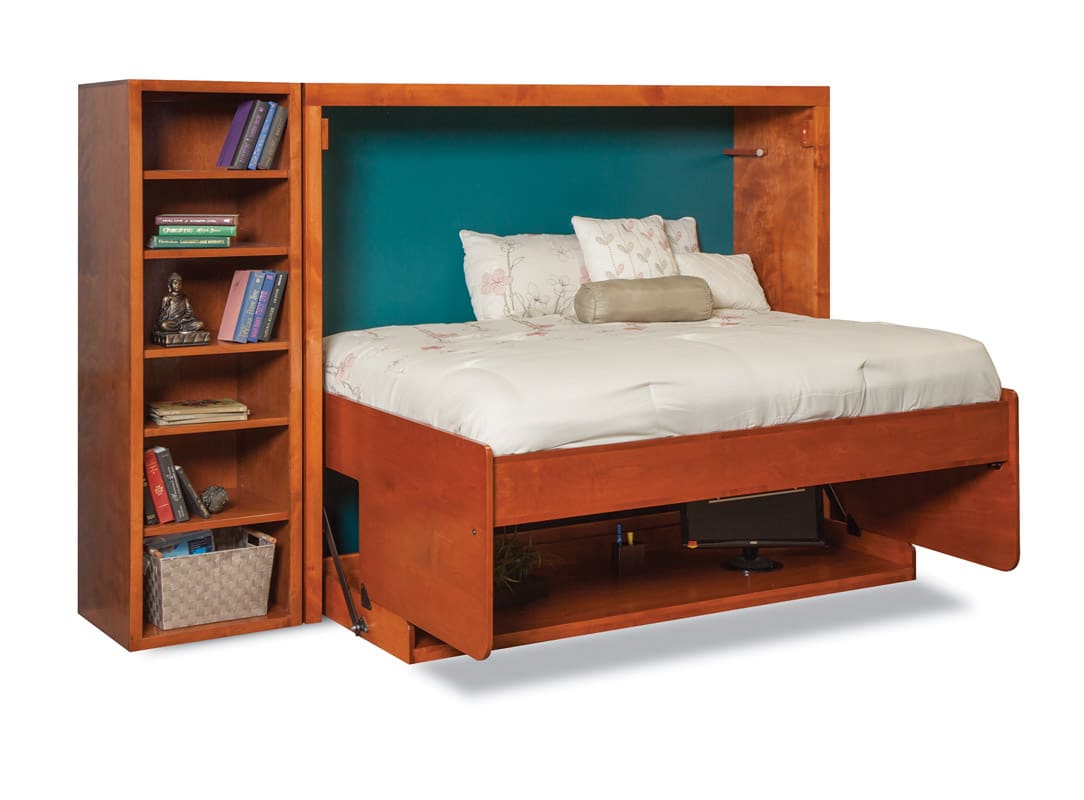 If you have just a bit more square footage available, you may want to consider choosing a Murphy wall bed that can also include a sofa, desk or table for added functionality. And if you have more floor space than wall space, a horizontal Murphy bed may be an excellent choice. Whether vertical or horizontal, it will probably take up an entire wall in the room so do consider this choice carefully.
If these ideas for cleverly concealed cabinet beds have got you thinking, we invite you to browse through our selection of solid hardwood Murphy cabinet beds and pick the right one for your space.