Contemporary Murphy Bed Design Tips
Murphy wall beds have been around for a long time – well over a century, in fact. But that doesn't mean that today's models bear any resemblance to the ingeniously designed – but somewhat crudely executed – wall beds of yore. If you are hesitating to purchase one of these feature-packed and space saving pieces of furniture for your home, rest assured that stylish, contemporary Murphy bed design exists. Here are a few tips for your interior.
Square Footage Smarts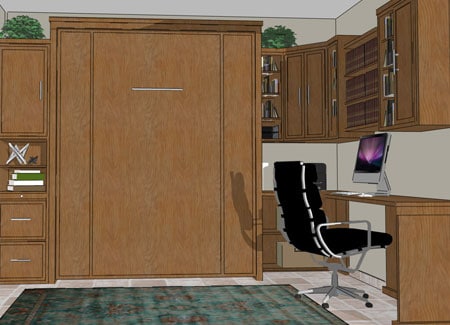 When it comes to using your home's square footage wisely, there are few furnishings that do it as well as a Murphy wall bed. Whether you are living in a home with limited space or even in an amply sized family dwelling, saving square footage for what matters is just smart. You may not need a hidden bed in order to make your home liveable, but chances are you have activities, hobbies and even home office chores that could more easily be accomplished by freeing up extra room. This is especially true now that many of us are working from home and generally spending more time within the confines of our domiciles.
Bed in Disguise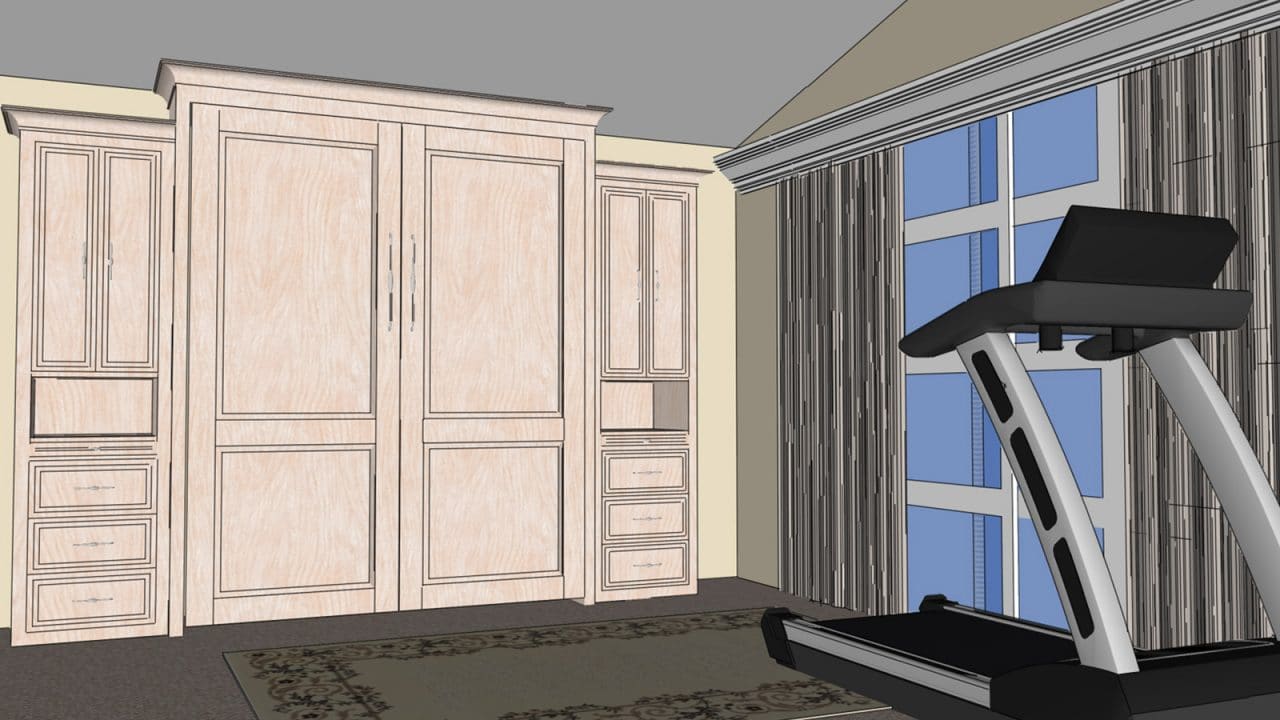 The first contemporary Murphy bed design tip we have for you is to disguise the fact that it is a bed. Luckily, this is quite easy to do. Today's wall beds are encased in gorgeously crafted solid wood frames that resemble cabinetry. If you choose to order a custom Murphy bed, you can even make it match the surrounding millwork and carry that look across two or three walls.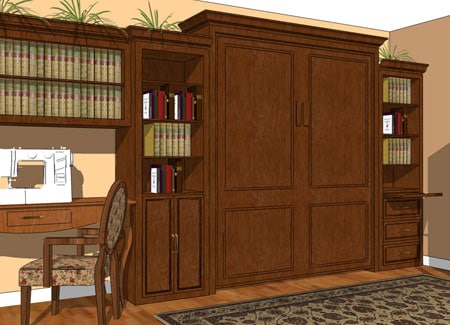 Another way to disguise a Murphy bed is by adding a set of wall bed side piers, which make it resemble a built-in entertainment center. The side piers are available as bookcases, open shelving, file cabinets, wardrobes, cubbies and just about anything else you can imagine. This not only disguises the bed by making it look like an integrated part of the wall, it creates tons of handy storage space.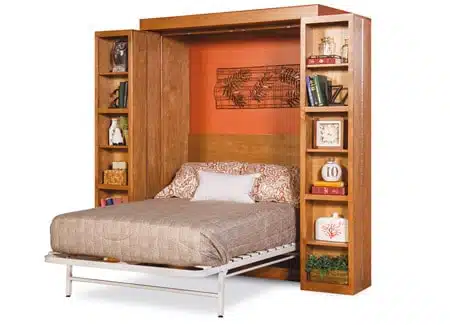 Some wall beds resemble closets or armoires, with a front that looks like a set of doors that will open.
Decorate the Bed
So we've got a contemporary Murphy bed design tip that covers what it looks like when closed. But what about when the bed is folded down? Whether you will be sleeping in the wall bed every night or it is reserved for overnight guests, it will look much more inviting if you decorate the space. When the mattress is pulled down for sleeping, the wall behind it is bare – and ripe for a bit of decoration. Hang a picture or tapestry on the wall between the sides of the frame (just ensure it doesn't stick out too far and get squashed when the mattress is pulled back up).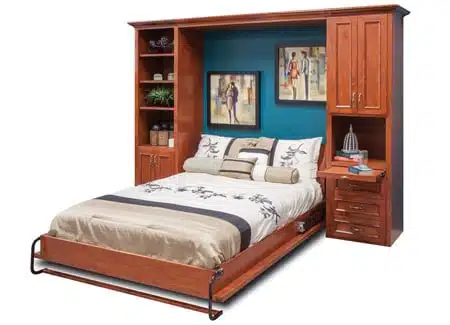 And make sure the bed is dressed with fluffy pillows and a pretty comforter, which can also stay in place when the mattress is folded back into its frame. If you opt for side piers, they might include pull out bedside tables, soft lighting and even power or USB outlets for ultimate convenience.
These contemporary Murphy bed design tips should help you envision what it is like to add a modern, functional and space saving furnishing to your home.