Did You Know You Can Order Custom Murphy Beds?
Murphy Wall beds have been very much in vogue in the past several years but especially during this pandemic. After all, they are ingeniously designed and are real space savers for your extra room. By replacing a traditional bed in your guestroom with a wall bed, you will be able to use it for many different purposes, such as a home office, craft room or exercise space. And in order to provide full functionality, there are plenty of additions sure to meet your every need. Here is what you need to know about how you can order custom Murphy beds.
Matching Millwork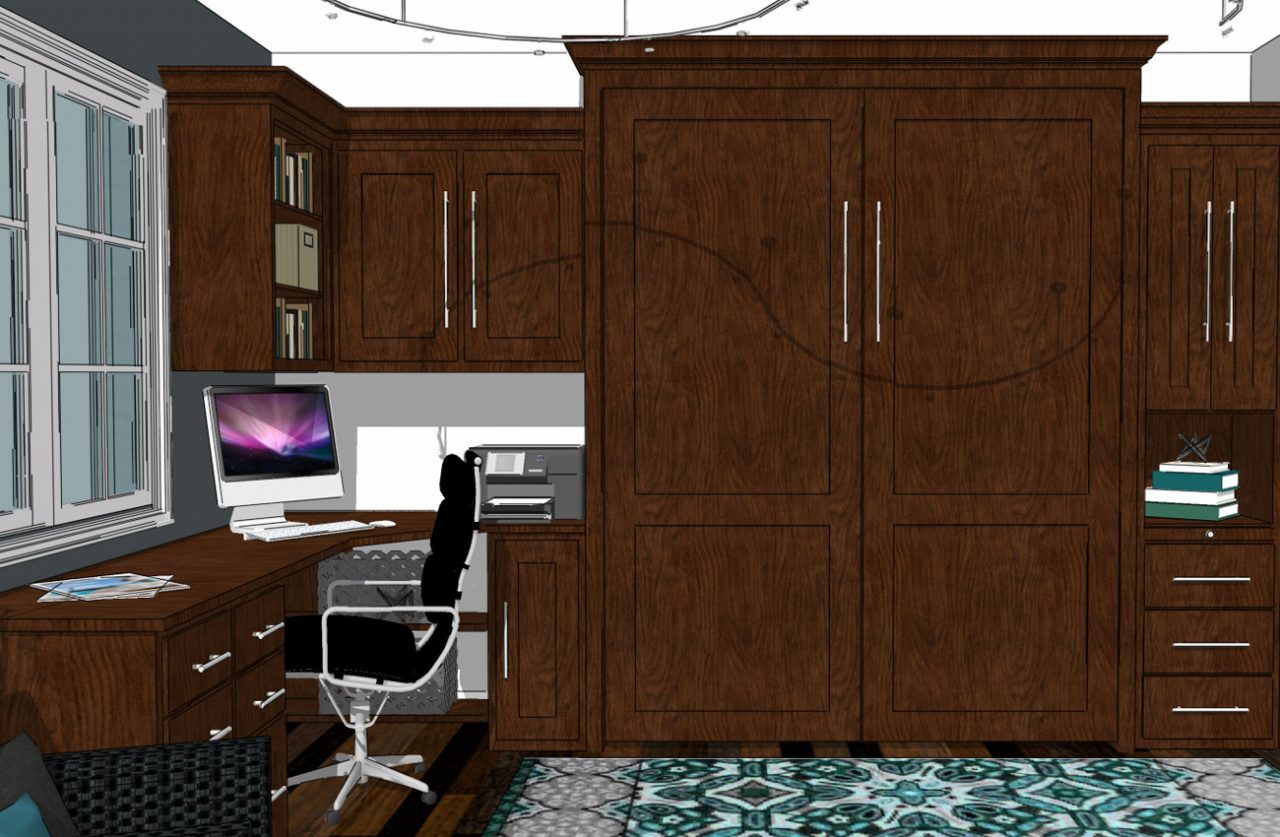 One thing that is unique about Murphy Beds of San Diego is our ability to help you design an entire room around a versatile wall bed. You do not need to be limited by the options available in prefabricated models. We can help you start with the Murphy wall bed of your choice then add matching millwork to adjacent walls in the specified room of your house.
What Do You Need?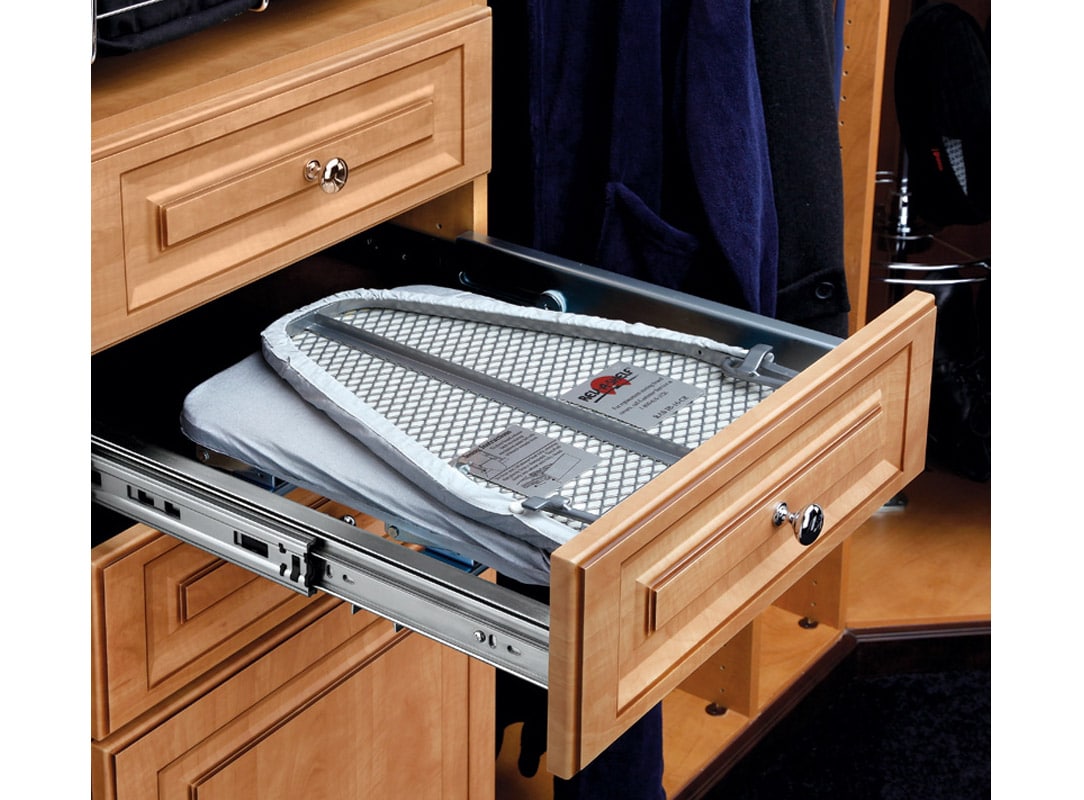 If you can imagine it, chances are we can turn it into reality. Some of our customers have asked for Murphy bed side piers of matching millwork that include a pet bed, silverware storage, tie rack and more. But in addition to these very custom options, we can accommodate nearly any other need for storage or organization. This includes adding a wall of bookcases, dual desks, a place for workout equipment, clothing storage…you name it, we can most likely fabricate it.
A Murphy Bed in an Office?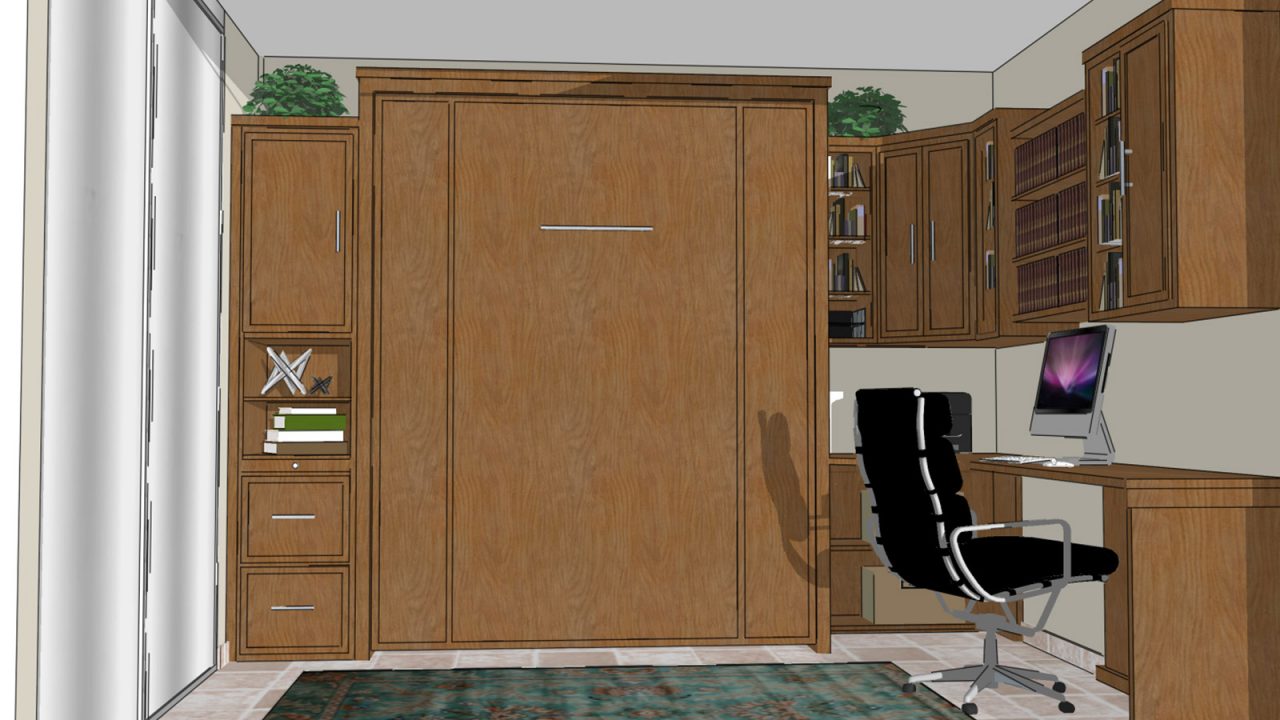 Yep, there are plenty of reasons why you would want to put custom Murphy beds in a home office, especially if you only have a single spare room and it must provide multi-functionality. We can help you imagine a space with a desk or two, plenty of space to store all your stuff, file cabinets, work areas and space for all your computer peripherals. And all of it in matching wood species and finish for a polished look to the overall décor in a room.
Unexpected Extras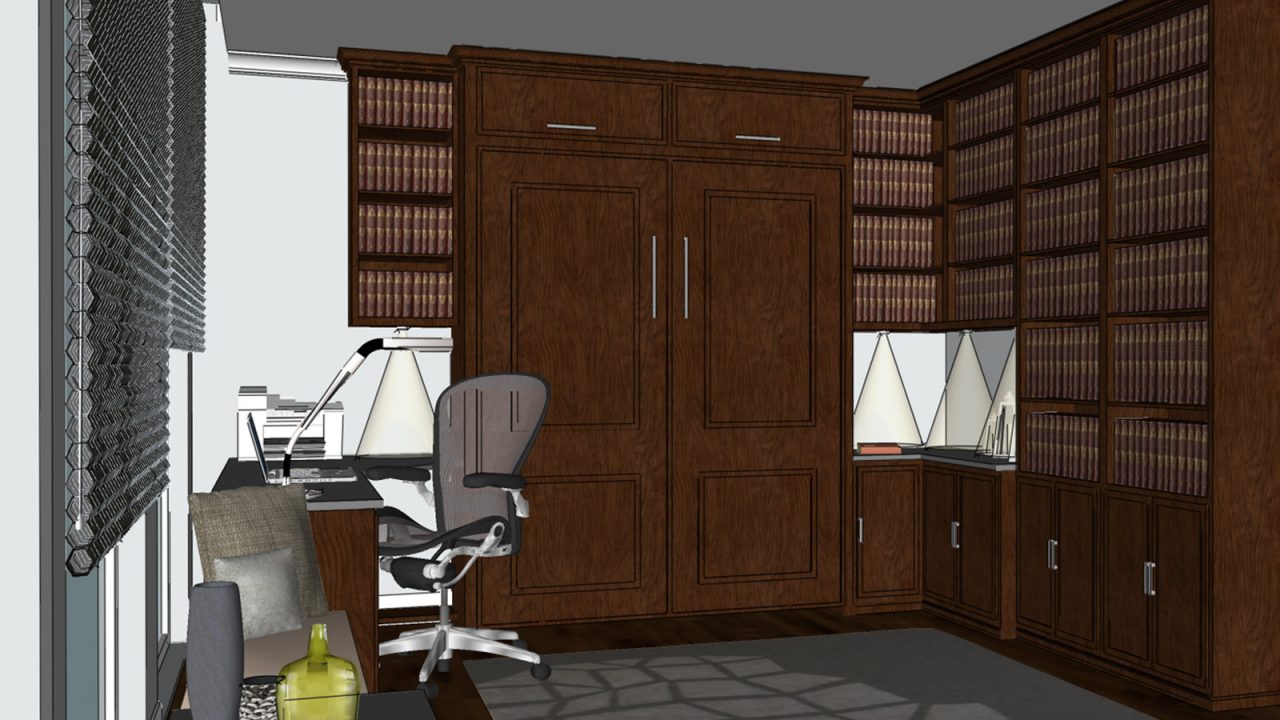 Here is some more good news – if you want to add unexpected extras, we can do that, too. Need task lighting over a pull-down table so you can complete a hobby project? Check. How about electrical outlets to plug in your tools or equipment? Check. USB ports for your electronic devices? Check. Yes, all these unexpected extras can be included with custom Murphy beds.
Unusual Spaces and Applications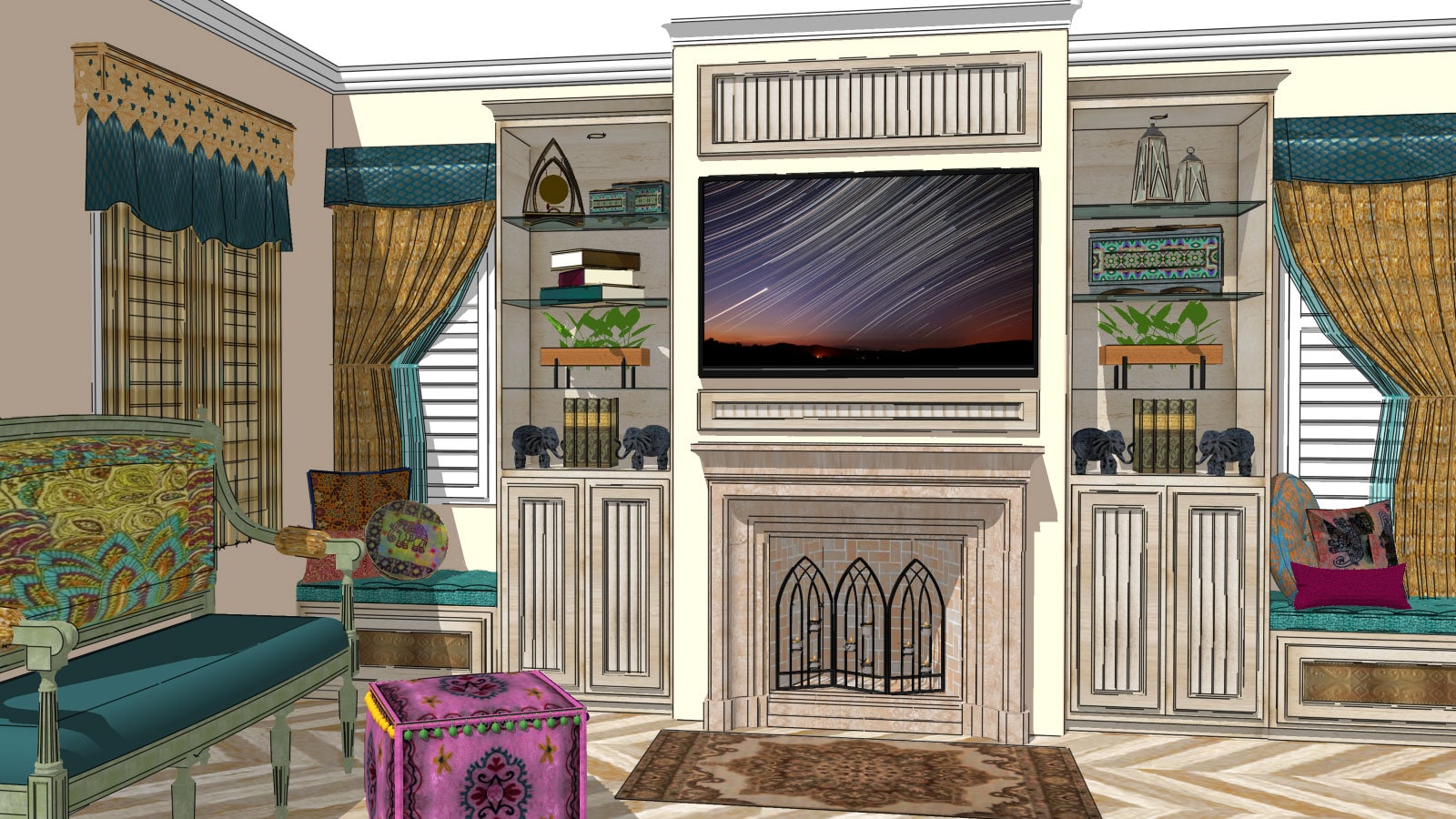 When your home fails to meet your needs, adding a custom Murphy bed system can accommodate any of your unusual spaces or applications. From adding a spare bed in an out-of-the-way location to including work space in a corner of the guestroom, if you can dream it, we can make it a reality.
How to Order Custom Murphy Beds
At Murphy Beds of San Diego we have a team of professionals employed by us to help you imagine the furnishings of your dreams. In the past we gladly deployed a member of our staff to take room measurements. Today, as the pandemic continues to exist, we must accommodate special circumstances. We invite you to call us at the numbers in the header above for options to order the custom Murphy bed system that fits your space exactly right.
If you were not aware of all the ways custom Murphy beds can make your life easier and more comfortable, we hope you will contact us to explore the possibilities.