How to Create a Hidden Guestroom
Not everyone has a home big enough to accommodate a separate room just for the occasional overnight guest. Luckily, you don't have to have space dedicated to just this purpose. All it takes is a cabinet bed – or two or more, placed strategically to ensure you always have room for friends and family who wish to spend the night. Read on for tips on how to create a hidden guestroom in plain sight.
Why a Cabinet Bed Instead of a Murphy Bed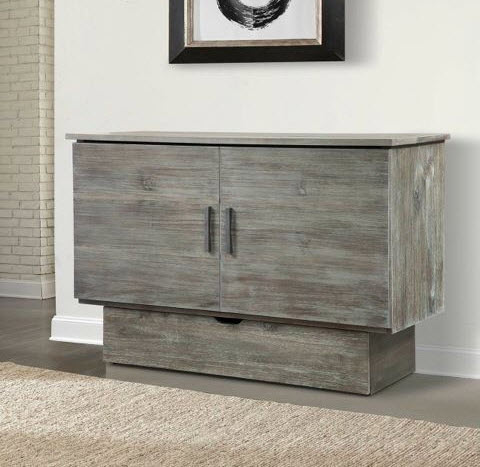 Cabinet beds, which are similar to Murphy wall beds, are often the best choice for a hidden guestroom for several reasons. For one, they are smaller in size all the way around so there is less space required; in fact, a cabinet bed takes up less than 10 square feet of floor space. For another, cabinet beds are movable since they do not need to be permanently installed. And finally, a cabinet bed often resembles a dresser or storage cabinet, so it looks great in any room while hiding your guest bed.
Where Can you Put a Cabinet Bed?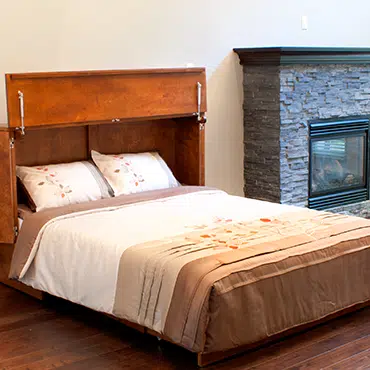 Because of their small footprint, cabinet beds can fit in some truly small spaces. Whether it's a corner of the living room, the end of a hallway, in a large wardrobe, on an enclosed porch or even in a she-shed or workshop, a cabinet bed fits nearly anywhere to create a hidden guestroom. For more ideas about unusual spots in the home to place a cabinet bed, read our article on fitting cabinet beds into the space you currently have.
Hidden Guestroom in a Studio
Even in a studio or RV, there is room for a guest bed. In the image above, a small studio apartment built onto the homeowner's property becomes the ideal space for playing music and gaining a bit of personal privacy complete with a tiny kitchenette. When guests arrive to spend the night, it is easy to simply remove any furniture in front of the cabinet bed, then pull out the mattress. Instant hidden guestroom!
Living Room Hidden Guestroom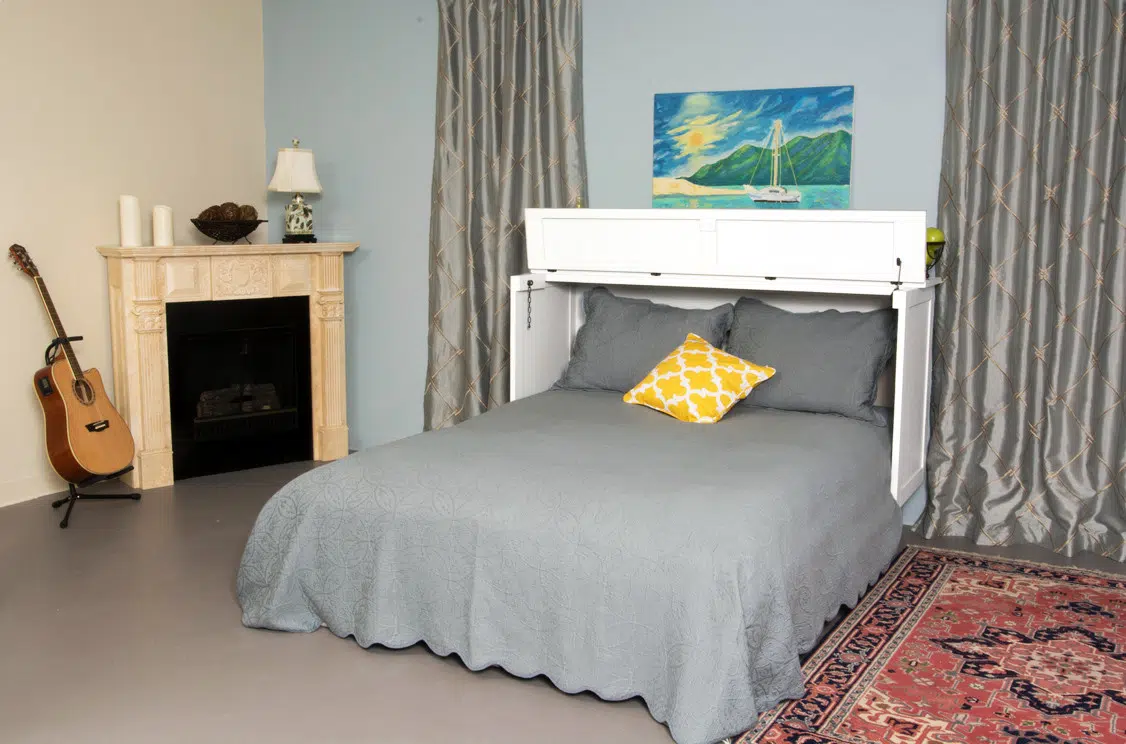 If you don't have a separate space for a private guestroom, simply add a cabinet bed. In the image shown, the cabinet bed is placed between a pair of windows and right next to a cozy fireplace. While it looks great in a living room every day, you can add a bit of privacy for guests by placing a folding screen in front of the bed to create a hidden guestroom. The cabinet bed also features a power outlet and USB port built right into the front of the cabinet for extra convenience for your guests.
Hidden Guestroom in Home Office Space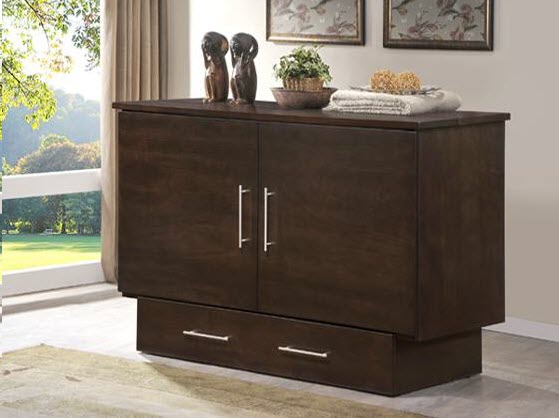 If you work from home, then you can easily create a hidden guestroom along one wall of the office. Make sure that the finish color your select for the cabinet matches other furnishings in the room for the most cohesive effect. A cabinet bed also offers plenty of extra storage space. The top of the cabinet can hold a monitor or a row of books while the spacious storage drawer underneath is a handy place to store all sorts of items used in your home office.
No matter how small your space, there is always room for a cabinet bed to create a hidden guestroom.