Less Than 200 Square Feet? Here's How to Turn It into an Office and Guestroom
Many of us have a limited amount of square footage in our homes. Yet, we still have to ensure that the space we do have functions in all the ways we need it to. This can be a real challenge, especially if you are working from home and need to create an office in a very small space. If you have less than 200 square feet, you can still take that area and turn it into an office and guestroom combined – and have the best of both. Here's how to make sure every square inch is usable by adding a Murphy wall bed and accessory furnishings.
Where Do You Have 200 Square Feet?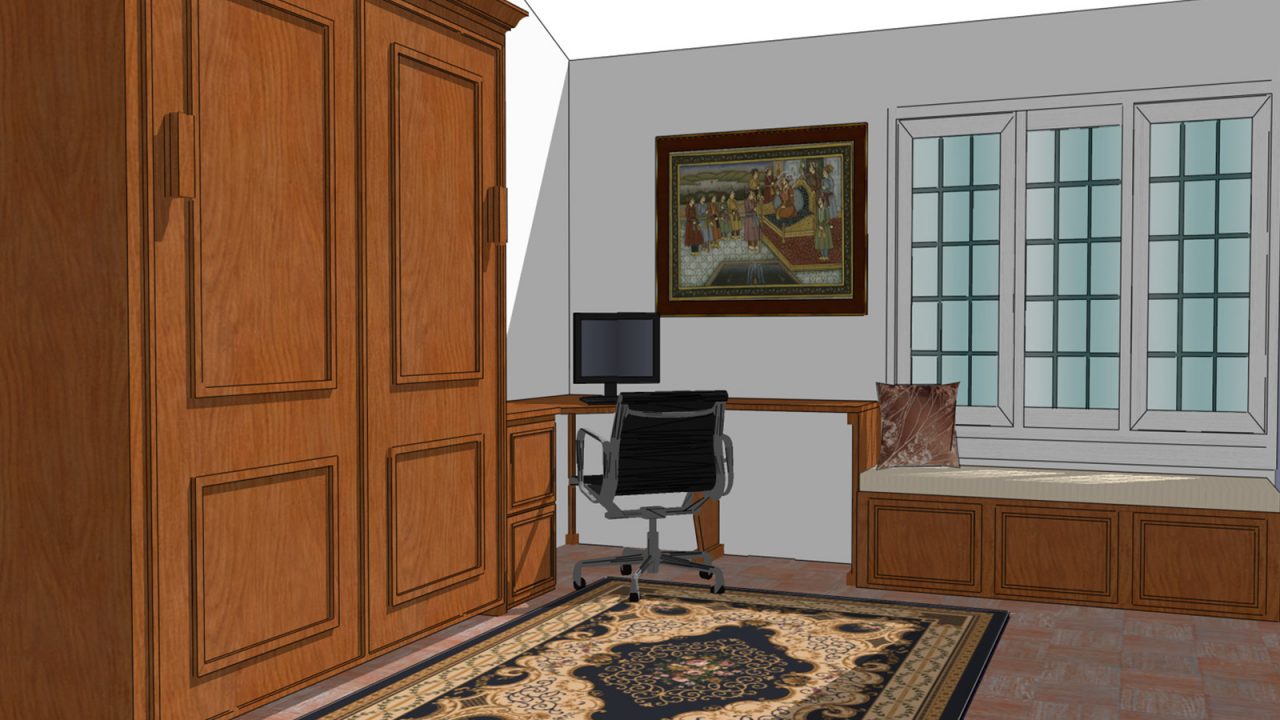 You may be surprised to learn that even small areas of your home can be transformed into an office and guestroom combo. An unused closet, the end of a hallway, the area beneath a staircase – all these locations could potentially become your new home office and room for an overnight guest. You may want to review our previous post about unusual places for a cabinet or Murphy bed here to gain even more out-of-the-box ideas that might work in your own home.
Horizontal Murphy Wall Bed with Desk
Let's cut to the chase – a combination office and guestroom requires both a desk and a bed. But how do you fit both into only 200 square feet? The answer is a Murphy wall bed.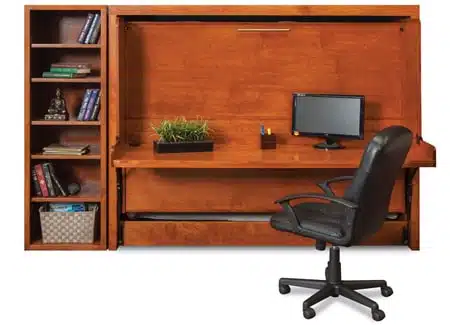 A horizontal Murphy wall bed with desk such as the Mirage H model shown here is an ideal way to make certain that every foot of space counts. By day, the desk is the perfect work from home space for your computer monitor and keyboard. At night, you only need pull the wall bed mattress down over the desk. You can leave your computer and work documents right there on the desk – they will not be disturbed when someone settles in for a good night's sleep. That is ingenious design.
Side Piers Made for Storage and More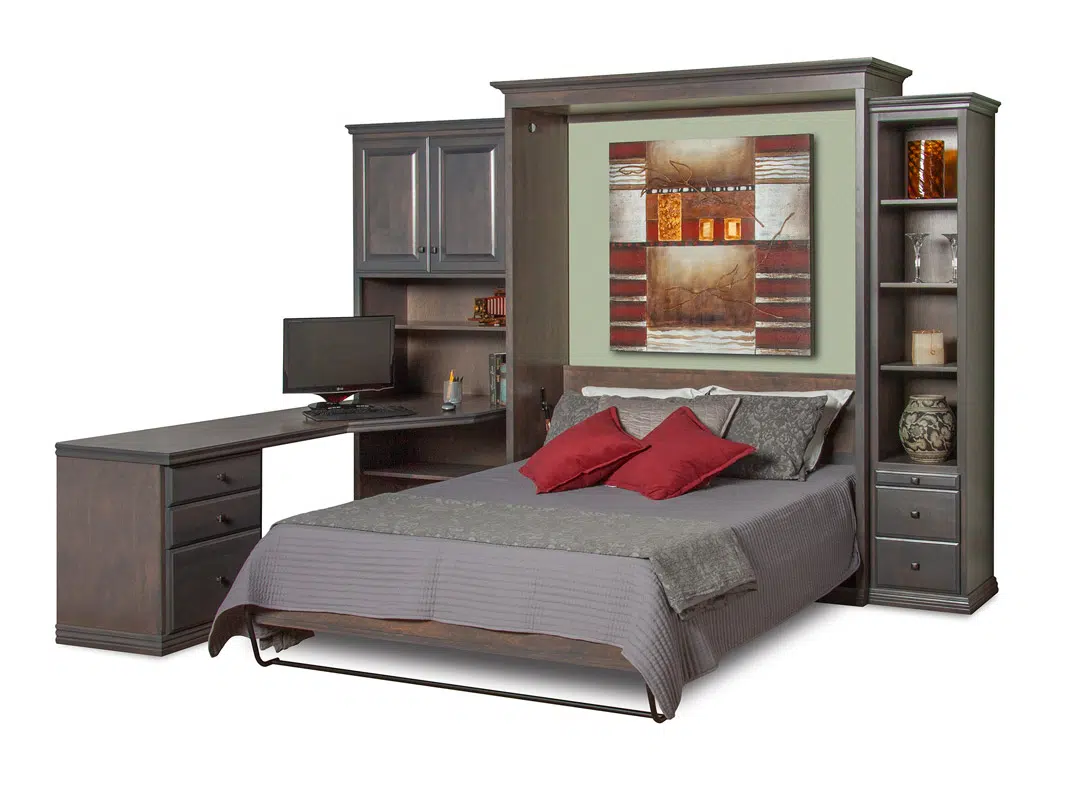 In addition to a Murphy wall bed with desk, consider adding side piers that contain light pucks and electrical outlets, if you have enough room along the wall. Side piers give you room to store everything you need for your home office, such as filing cabinets, bookshelves, cupboards and slide out shelving. This neatly stows away all your office supplies, electronics and peripherals so there is minimal picking up and cleaning to do before your overnight guest arrives. Plus, the addition of electrical outlets and USB ports right next to the desk means they are handy to your computer – no long extension cords or cables required.
Matching Wall Bed Wardrobe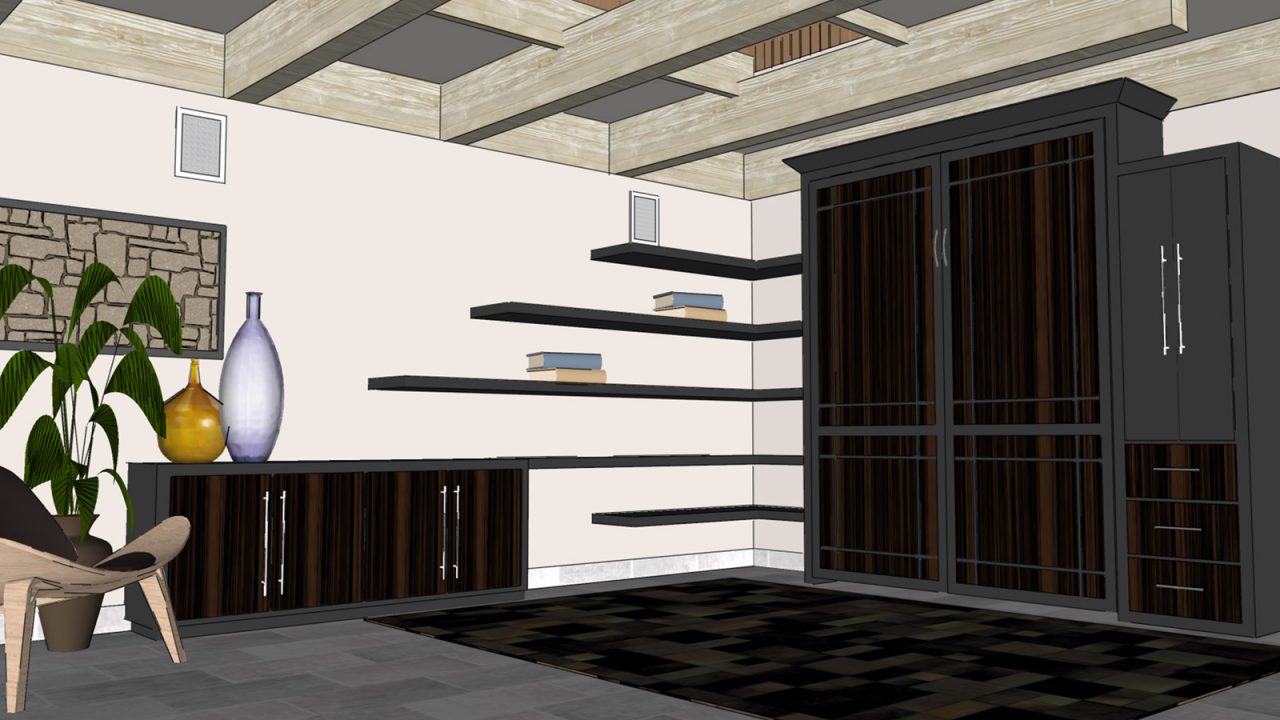 Another option for a Murphy wall bed side pier is an add-on wardrobe. Again, this is a great place for storage of your everyday office items, but it also doubles as a closet for your guests to hang up their clothes and stow their suitcase. A wardrobe is both convenient and practical, plus the mirrored door is sure to make the space look larger.
Even if you only have 200 square feet of space available, you can still create a functional and attractive home office and guestroom.