Make Any Room a Guestroom with a Chest Bed
That time of year is upon again – the holidays. And with the holiday season comes many occasions when we may be asked to accommodate overnight guests. Don't be caught unprepared. Take a tip from many homeowners who do not have room for a dedicated guestroom and add a chest bed for the occasional friend or family member who wishes to spend the night in a comfortable bed.
About Chest Beds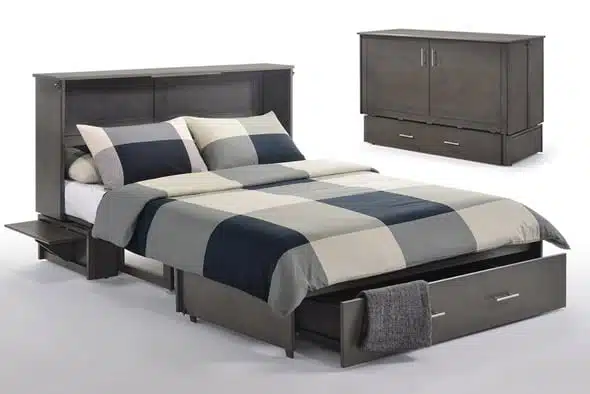 Chest beds, also referred to as a cabinet beds, are handsome, solid wood pieces of furniture that hold a clever little secret – they are also beds. Taking up a mere 10 square feet of floor space, a chest bed is an attractive and very practical way to turn nearly any room or space into an instant guestroom via a simple tug.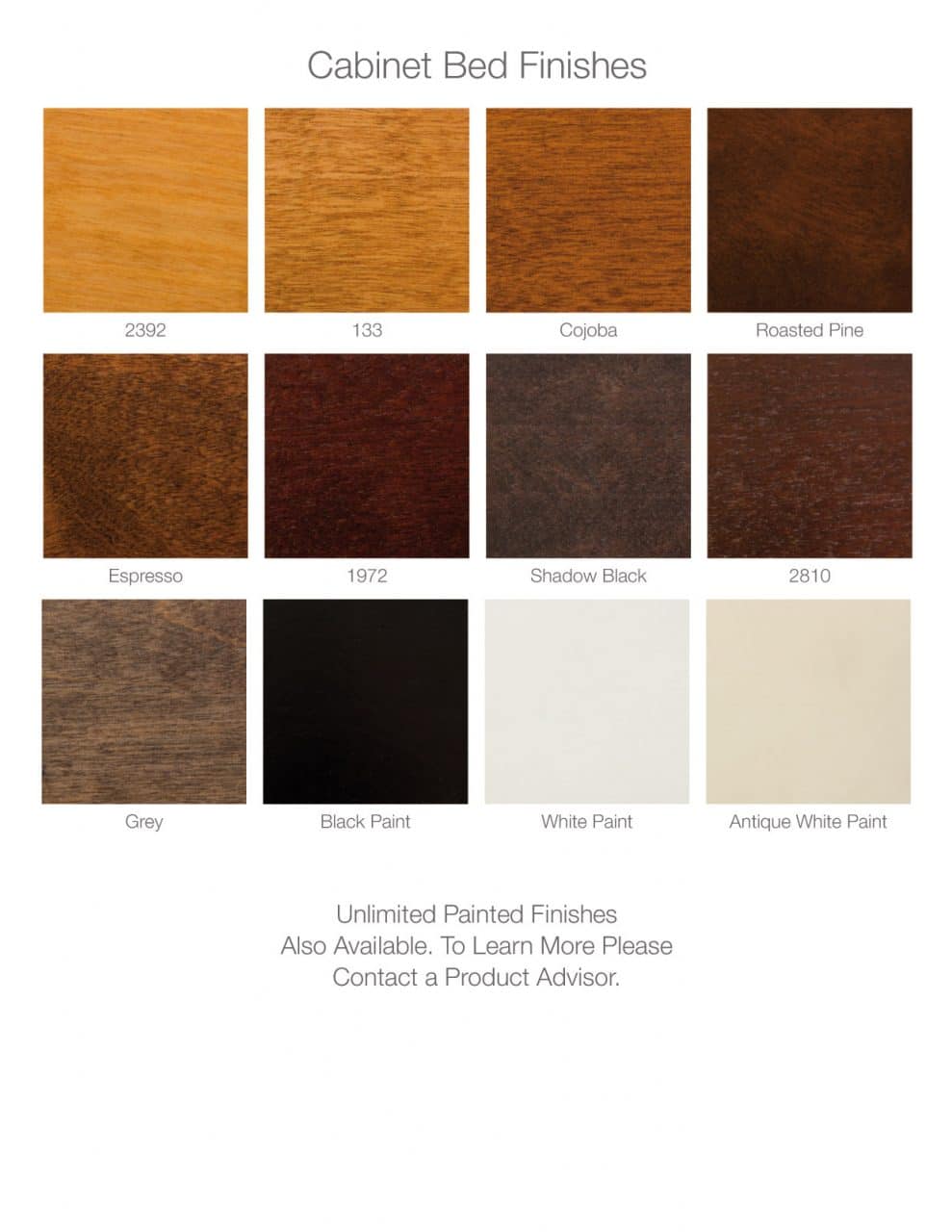 All our chest beds are crafted from solid hardwood available in your choice of finish color and most are manufactured in North America using sustainable forestry methods.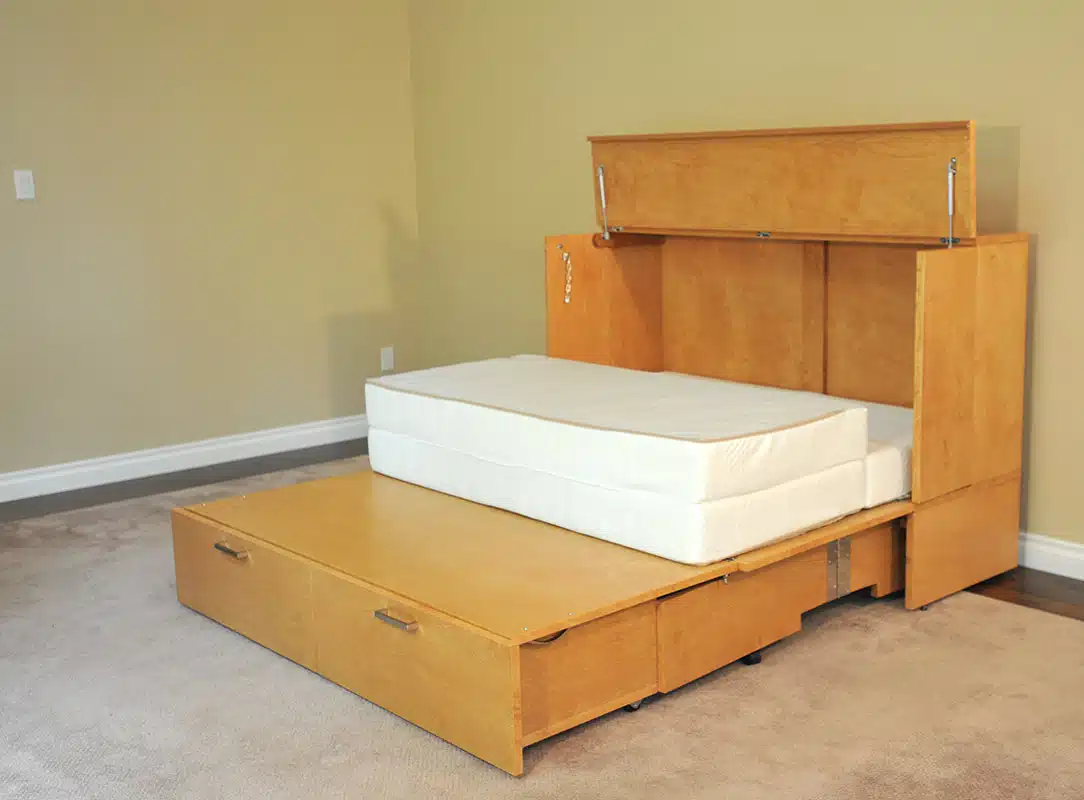 They come complete with a premium, trifold memory foam mattress in queen size (60" x 80") so they are apt to nicely handle any of your guests (up to 500 lbs.) and ensure they all get a good night's sleep. The mattress is thick and supportive and ingeniously designed to fold into thirds and fit perfectly back into the compact cabinet of the chest bed.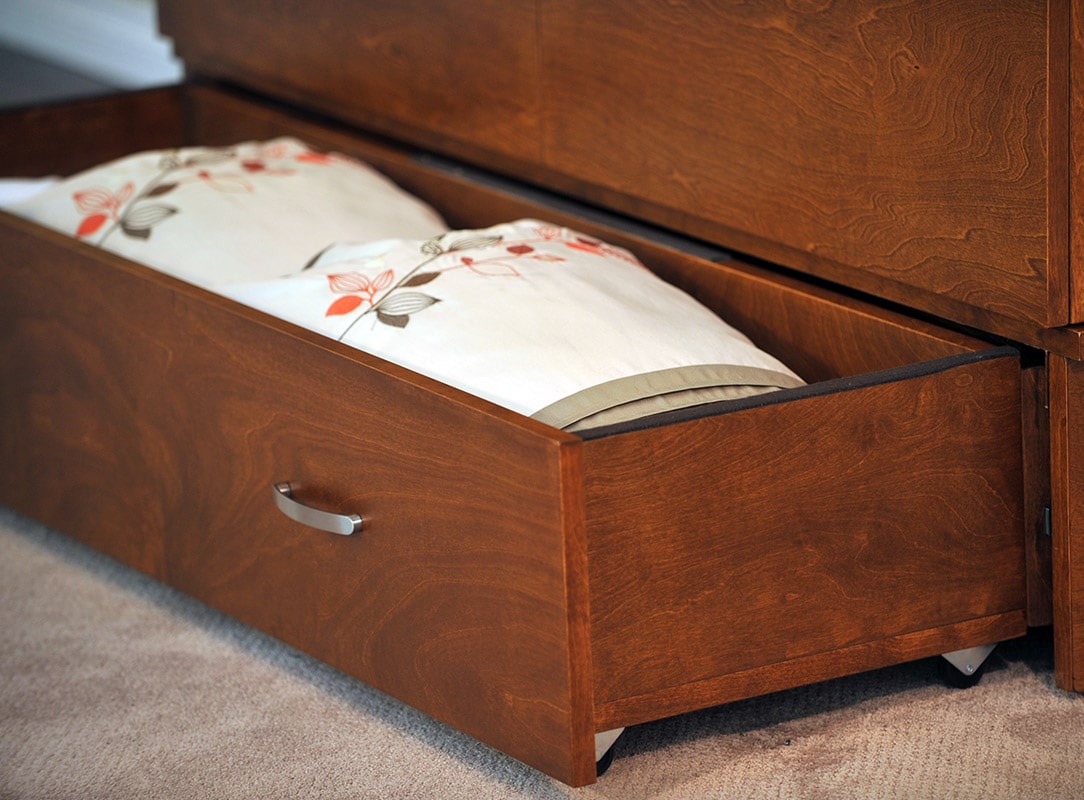 In addition to the premium sleeping surface of the chest bed, it also features a roomy (59 inches) storage drawer on rollers along the bottom. This is an excellent place for your overnight guests to put their clothing or you could provide additional blankets and towels in a handy spot for them to access. The top of the cabinet provides additional storage space and handily accommodates a TV with screen of up to 60 inches. It could also hold a collection of books, photos, or your guest's toiletries.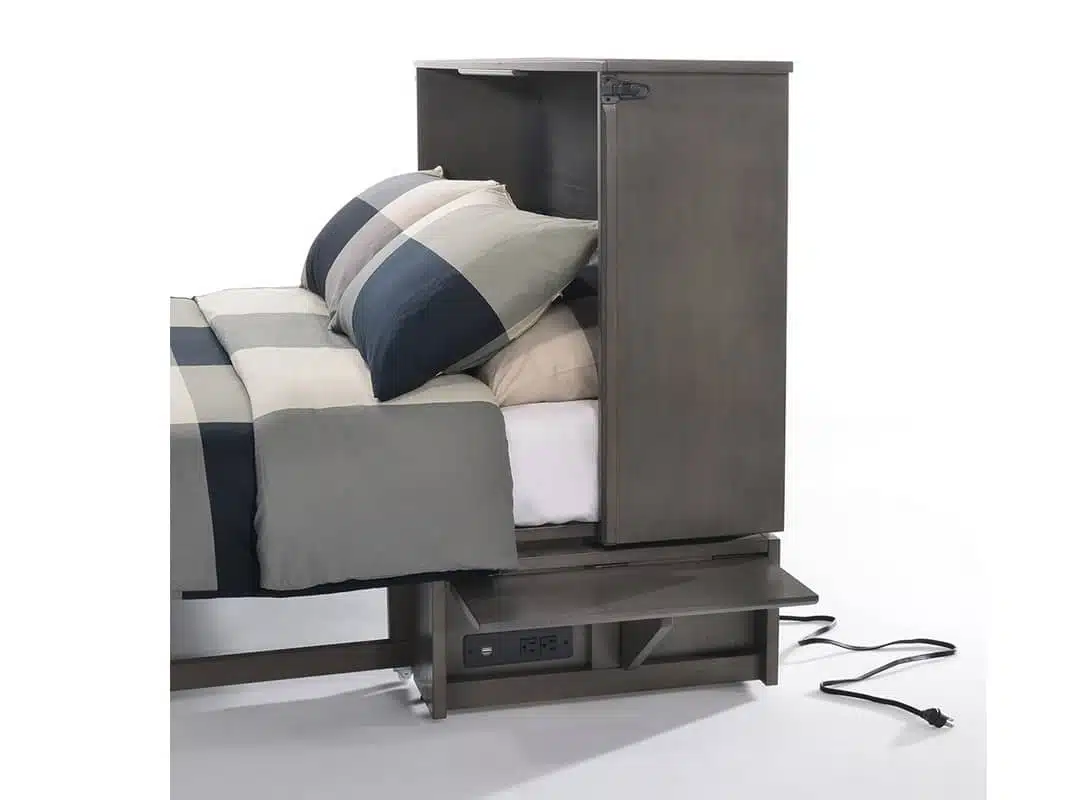 Some of our chest beds even include a handy USB port and electrical outlet located along the bottom front of the cabinet. Since we all travel with electronic devices, this provides a very convenient place for your guests to charge them.
Where Could You Place a Chest Bed?
Because a chest bed does not need to be attached to the wall, you could place one nearly anywhere. They do not require a dedicated room. Think of any place you have a few square feet available and chances are that it could easily become an impromptu guestroom when needed.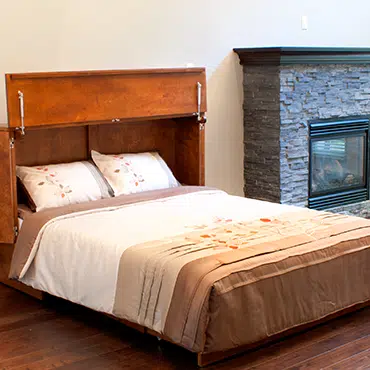 For instance, the space underneath a staircase could easily be used as a tiny guestroom with chest bed and perhaps a curtain that closes it off for privacy. The end of a hallway, an unused closet and a corner of the living room are additional possibilities. Because it is portable, you could even store the chest bed elsewhere and then bring it into a room as needed.
With the upcoming holidays, we urge you to shop through our online inventory of handy chest beds and find the model you wish to order today. Chances are we can get it delivered well before you will need it. Just call us and ask and we will be happy to help you find the chest bed you need to accommodate your overnight visitors in time for the holidays.