Make Any Room a Guestroom with a Chest Bed
While you may not entertain overnight guests very often, when you do have friends or family come to stay the night at your house, you surely want to make them comfortable. Even if you don't have a dedicated guestroom, it is possible to give guests a private place to stay, including a cozy and supportive bed. You can make that happen with a chest bed, aka cabinet bed.
No Need to Create a Devoted Guestroom
Chances are, friends and family members only spend the night at your house during special occasions or holidays. Maybe they visit annually during summer break or come when you host the Thanksgiving meal. Those few nights are not enough to warrant keeping a dedicated guestroom for them.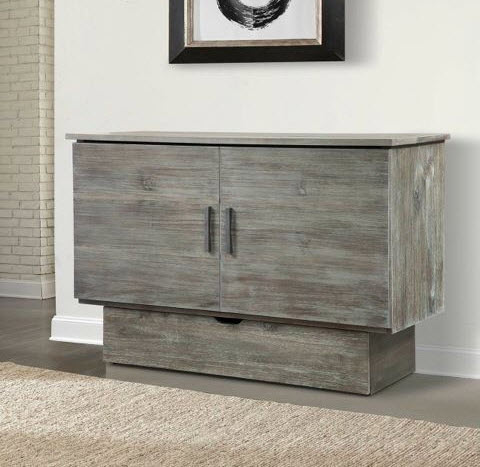 Instead, make your extra room multifunctional by allowing it to be your home office, workout room, hobby space, game room or anything else you wish. When you add a chest bed, that instantly transforms the space into an instantaneous guestroom, on demand, as needed.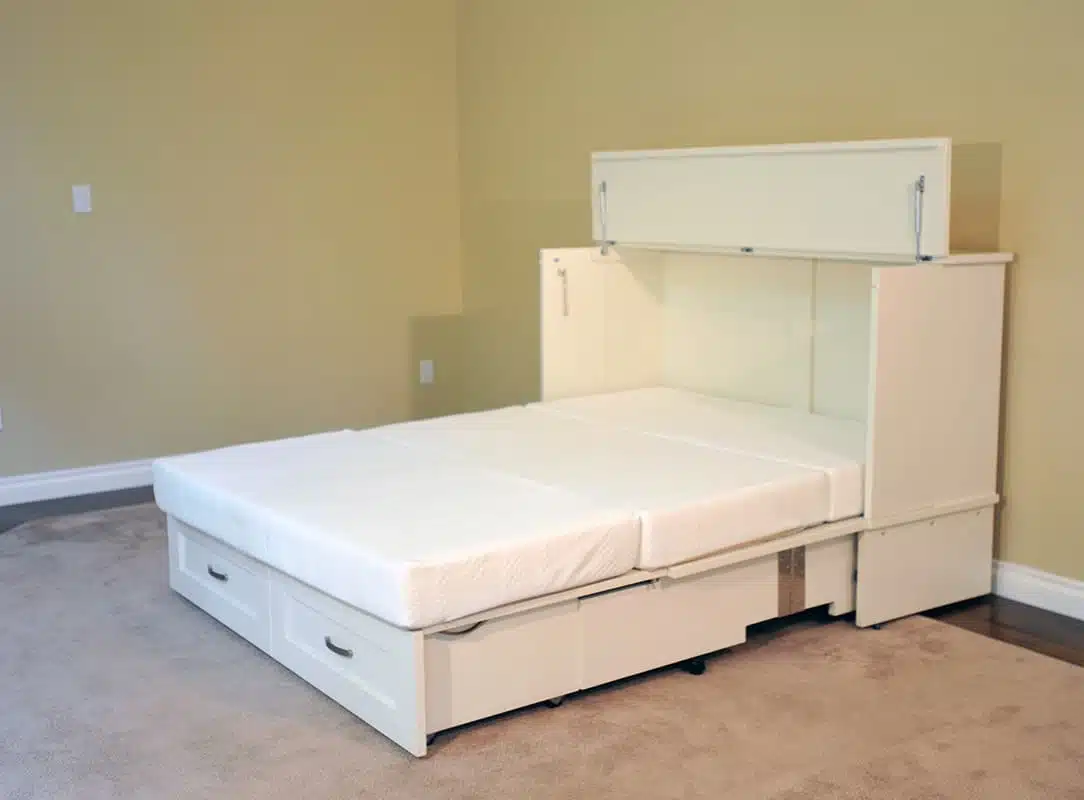 A chest bed is a far better alternative that a flimsy blow-up mattress or even a sofa sleeper, which takes up a lot of square feet in a room and often is not at all comfortable. Our chest beds feature high quality, trifold, dense memory foam mattresses in queen size, perfectly supportive and ultra-plush – comfortable enough to sleep on every night, if you so desire.
When Would a Chest Bed be Ideal for Your Home?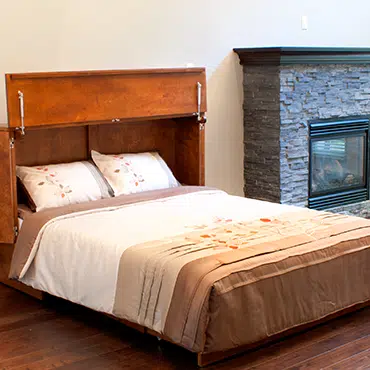 While some people prefer a Murphy bed or wall bed to stand in for a guest bed when people come to spend the night, there are some instances when a chest bed is your best bet. For instance, your extra room may be too small for a Murphy bed, especially if the ceiling is low. That makes a chest bed a great option for a converted space under a set of stairs or even in a large closet used as guestroom space since it stands only about 2 feet tall.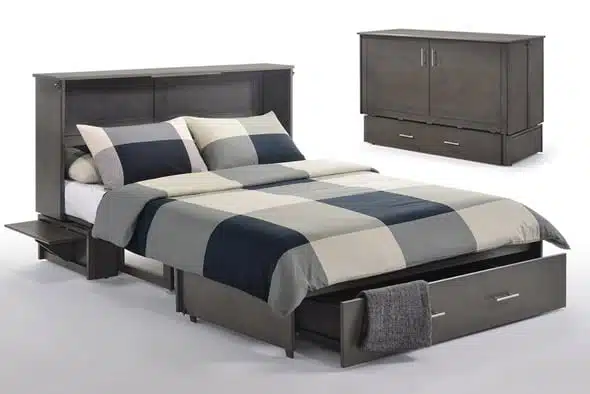 Another instance when you will probably want to choose a chest bed is if you are not living in your permanent home. You may be leasing living space, or perhaps you have a grown child going to college. While a Murphy bed needs to be attached securely and semi-permanently to a wall for safety, a chest bed is just as portable as any other piece of furniture. When you move, it moves with you.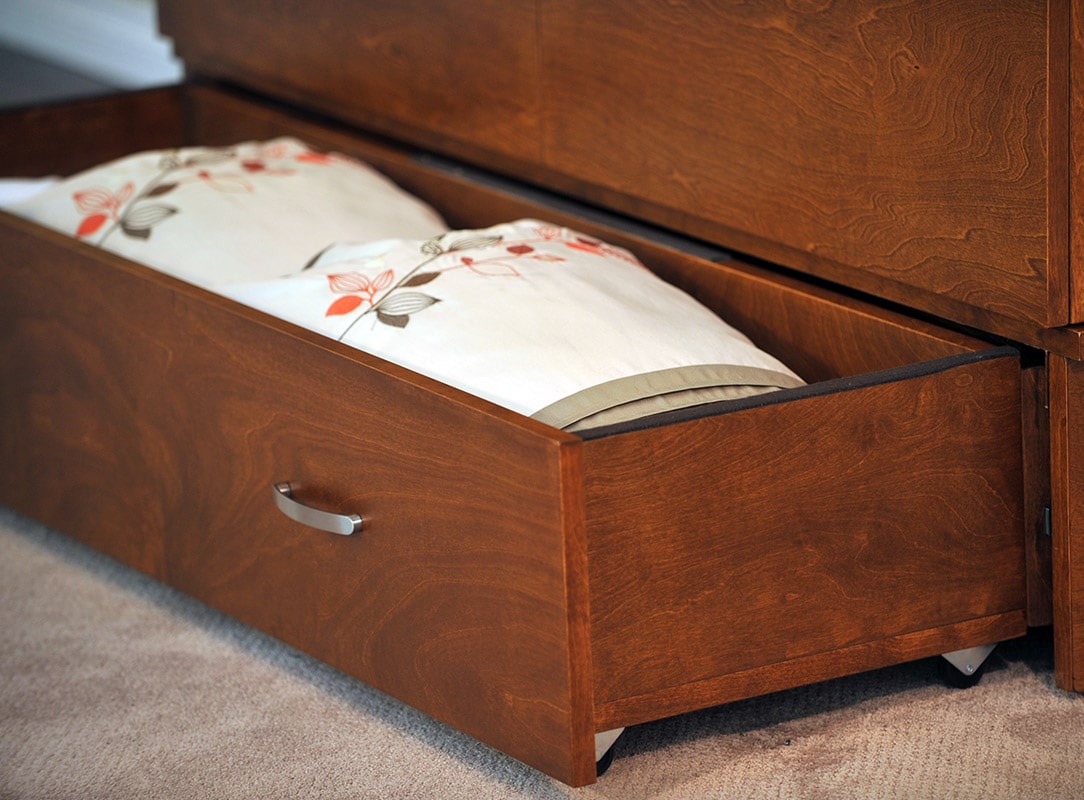 And finally, a chest bed is an ideal option as part of another room, such as a child's bedroom, living area or game room. By day, it's a handsome furnishing. The top of the chest bed can easily hold a television set of up to 60". The bottom drawer is a roomy storage area and it handily stows extra bed linens, books, clothes, toys, games or other items that belong in the room. By night, simply pull the mattress out of the cabinet and it's ready for sleeping; no need to move the TV or other items stored on top or in the drawer.
It is quite simple to transform nearly any room of your home into an instant guestroom thanks to the ingenious design and small footprint of a handy chest bed.