Premium Cabinet Bed Features
All cabinet beds are not created equal. There are quite a few models on the market that are low-end, flimsily constructed and not meant to last more than a few years. In contrast, a premium cabinet bed is durable, attractive and has lots of convenient and handy features. Here is what makes a premium cabinet bed stand out from the crowd.
All Wood Construction
Cabinet beds that are made overseas often are made with cheap particleboard. In addition, the finish often contains chemicals and possibly even harmful VOCs (Volatile Organic Compounds).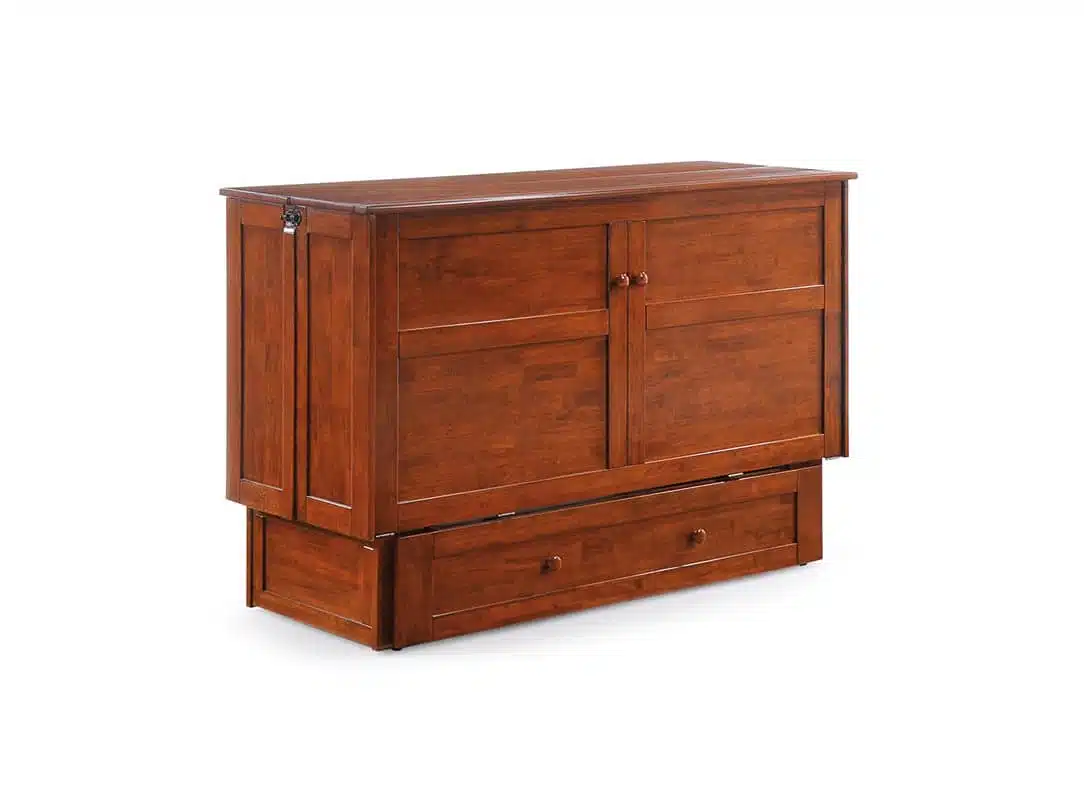 Any premium cabinet bed offered by Murphy Beds of San Diego is made from solid hardwood. The wood is primarily sourced from North American farms where the trees are sustainably grown and farmed. This makes them better for the environment as it cuts down on transportation costs and it does not reduce existing forests. Each handsome cabinet is beautifully crafted, making it a piece of furniture you will be proud to add to any room in your home.
USB/Power Outlets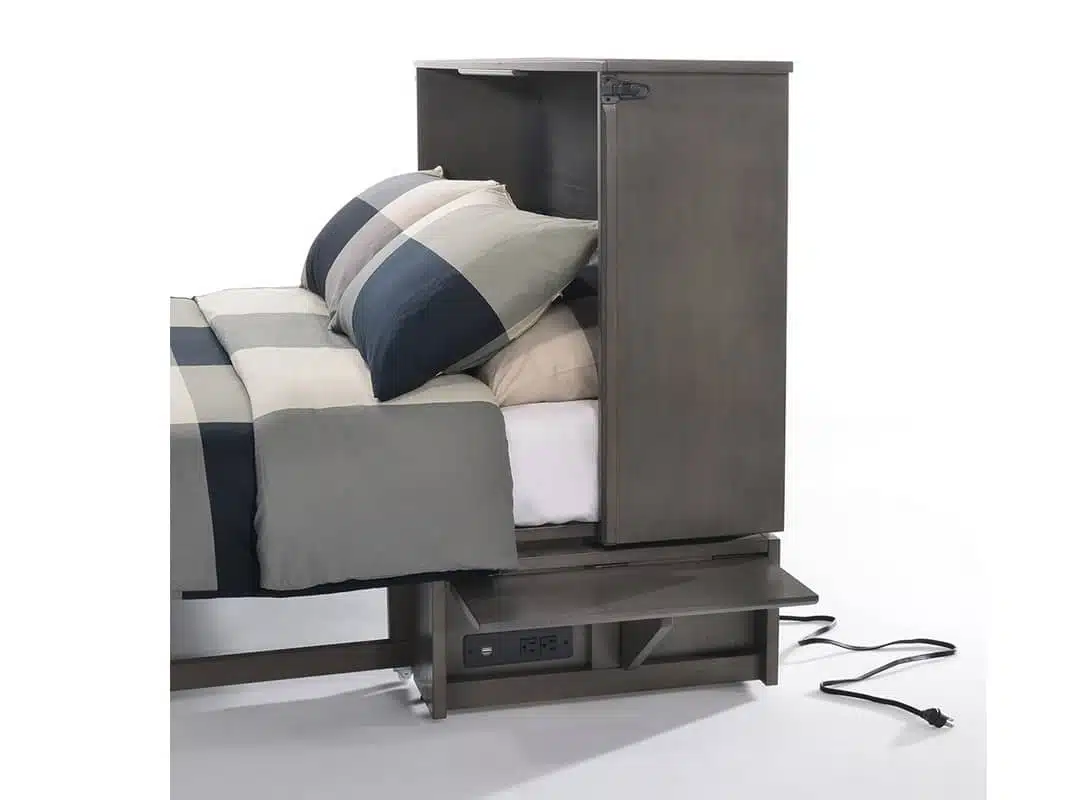 When it comes to premium cabinet bed features, one of the handiest is a USB and power outlet located right at the head of the cabinet. Many of our models also feature a small, pullout shelf to place a phone or electronic device for easy charging. This is a nice convenience for your overnight guests who are sure to have plenty of devices that need a pump of power. Quite a few of our most popular models feature a USB and power outlet, such as the Daisy Cabinet Bed and Sagebrush Cabinet Bed.
Storage Drawer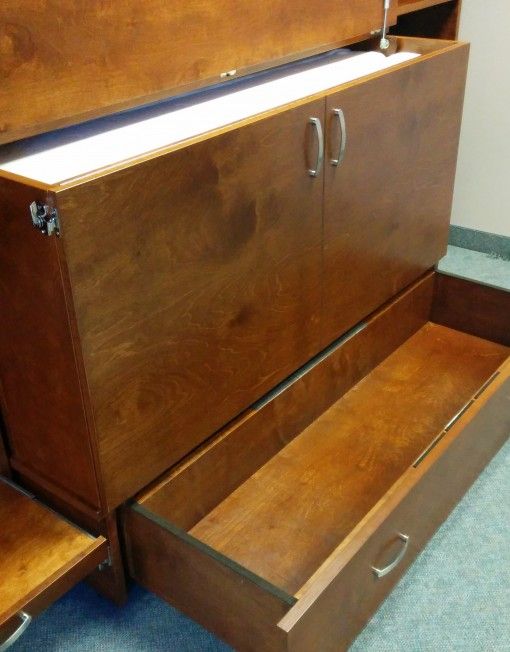 Another great feature of our premium cabinet beds is the roomy storage drawer along the bottom of the cabinet, one of the largest in the industry. It slides out on rollers to make storing items such as bed linens, clothing, toys, books and more a breeze. The storage drawer also becomes the base for the mattress when the cabinet bed is in use for sleeping.
Extra Set of Knobs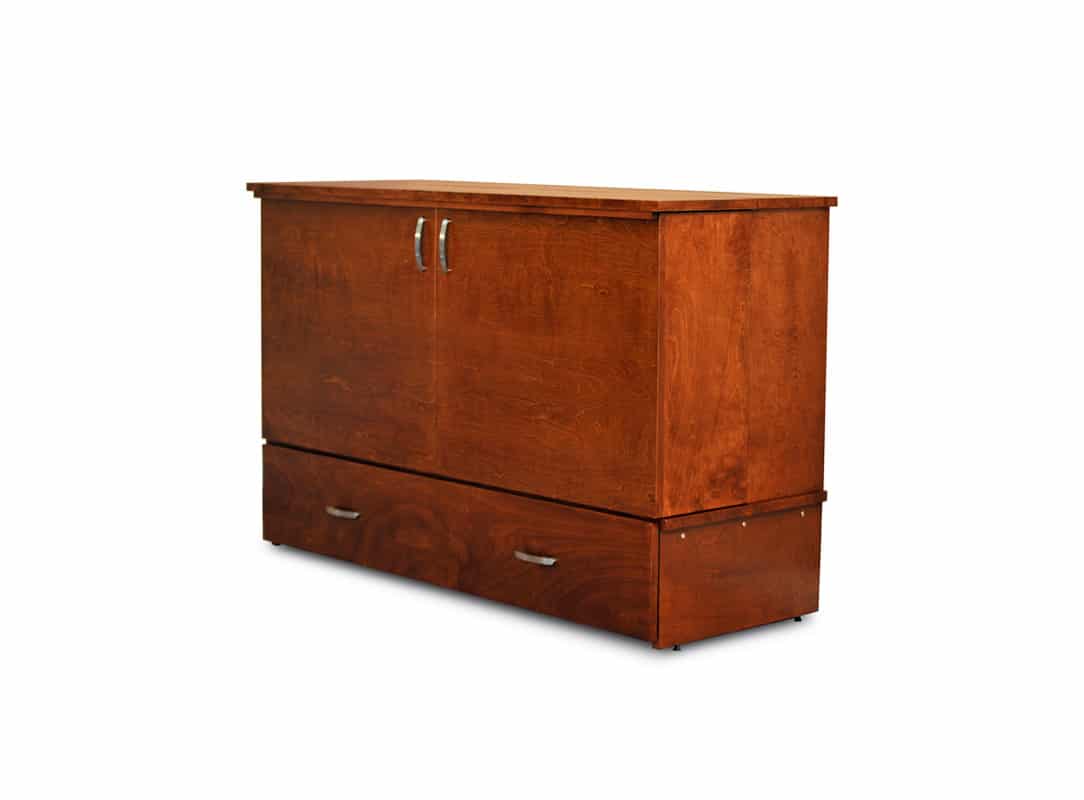 If you want to subtly change the look of your cabinet bed, many of our models come with an extra set of knobs. This allows you to pick a set that pairs nicely with the other furnishings in the room. You could also purchase knobs in your choice of style separately; it is simple to change them out and this one little detail can really alter the premium cabinet bed's looks.
Full Warranty
Every premium cabinet bed with a solid hardwood cabinet is backed by a generous warranty period. The warranty is good for 10 years on the wood cabinet and three years for the plush, comfortable mattress.
Premium Mattress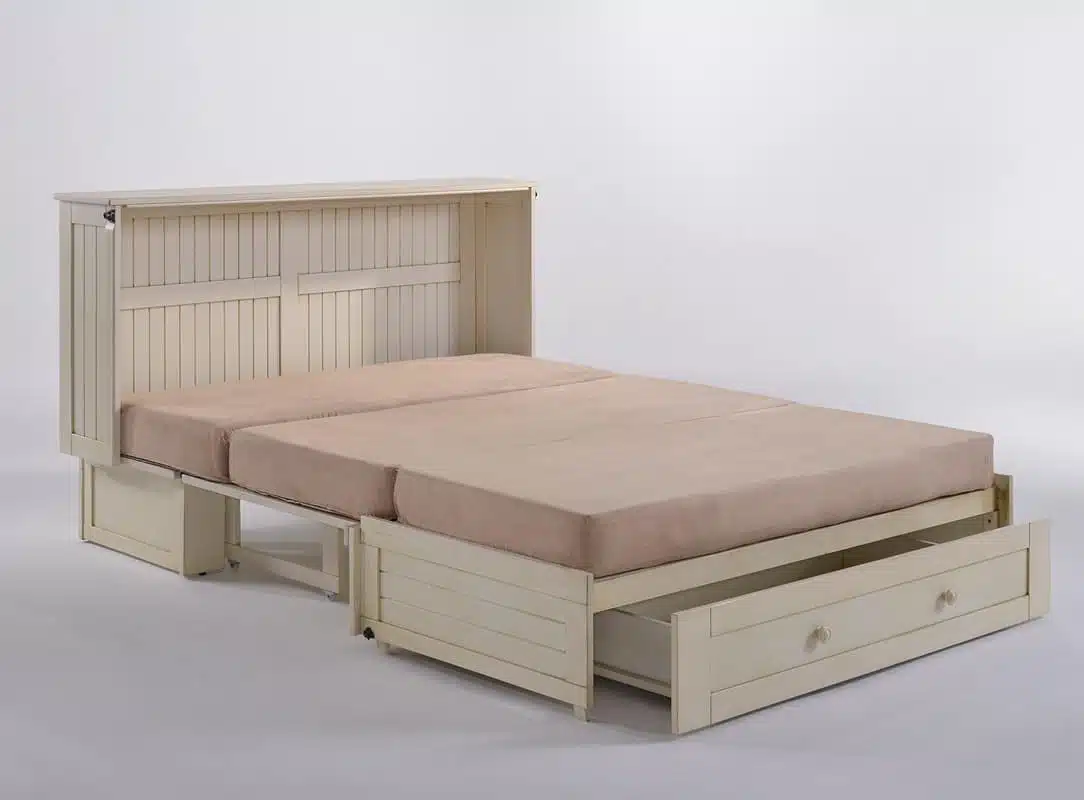 And speaking of the mattress… Finally, any premium cabinet bed from Murphy Beds of San Diego comes complete with a premium mattress. They are made from memory foam that is CertiPUR-US® certified, which means there are no dangerous chemicals or VOCs used in the foam material. You can learn more about how important this is by visiting the CertiPUR site here.
Sure, you may spend less on other cabinet beds, but is it really worthwhile to buy a flimsy, substandard piece of furniture? With a premium cabinet bed, you can rest assured that it is well made, the wood is sourced from North America and it is warranted to last for many years to come.