Small Bedroom Design Tips Using Wall Beds
Is your bedroom too small? Maybe it is your entire house that is lacking in space and the bedroom has to do double duty. If a space-deprived bedroom is driving you crazy, take a look at these design tips using wall beds to transform the room into something functional and beautiful by maximizing the space you do have.
Keep Colors Light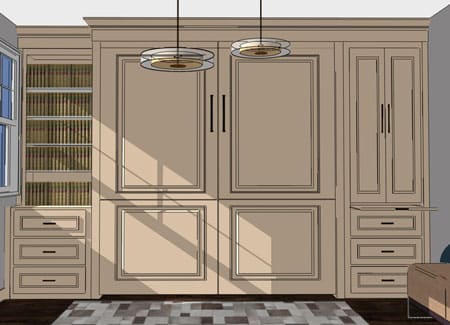 Although professional interior designers can use darker shades in a small bedroom and make it work, the easiest thing for the rest of us to do is incorporate light and bright colors. Various shades of white and gray not only look good in a contemporary setting, they are easy to use with traditional, rustic, country or transitional décor. Using different shades of the same basic, light color also allows you to mix and match texture and patterns.
Go Vertical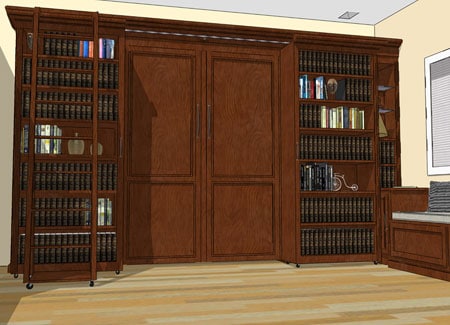 While your square footage may be lacking, if you have a high ceiling, use it to its full advantage. A vertical wall bed attaches to the wall with a small footprint that frees up lots of floor space. But you can also allow your vertical wall bed to go even further by adding a set of bookshelves via side piers and adding a custom bridge across the top. You could even order a matching ladder that allows you to easily reach those top shelves, such as shown her with the Library Wall Bed.
Add Storage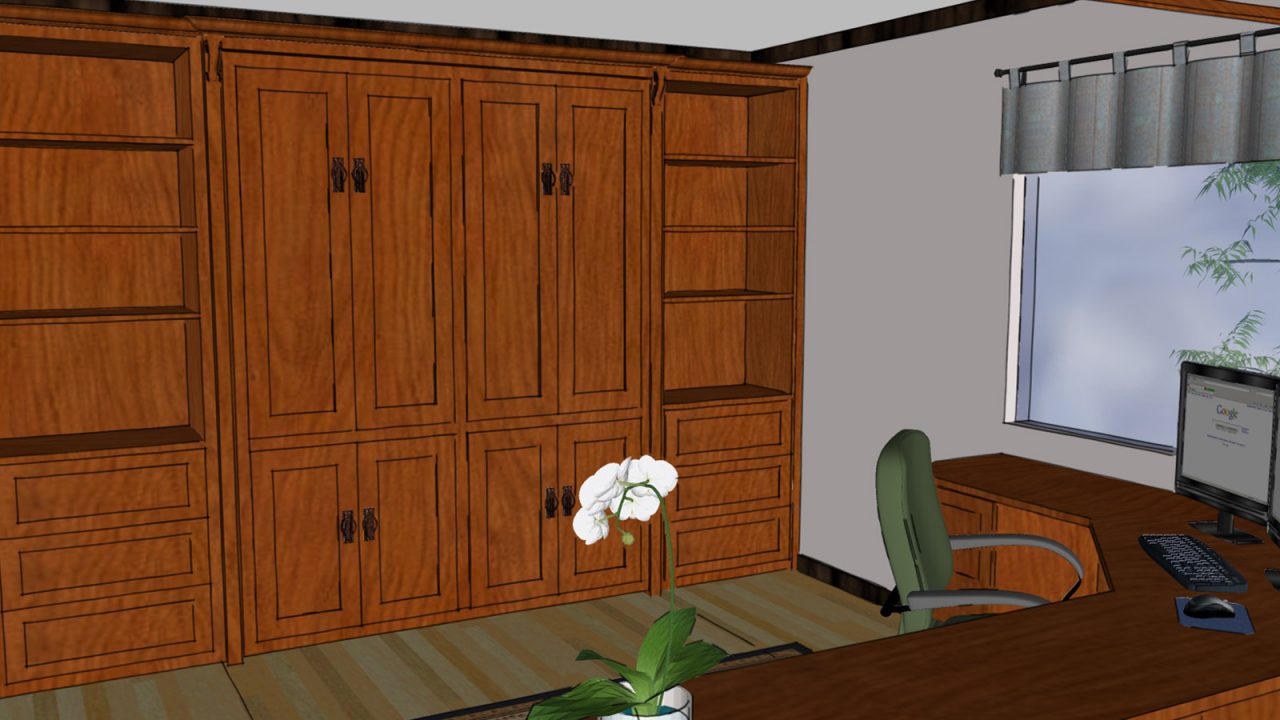 A small bedroom never has enough storage. An ideal solution to this ages-old problem is adding a Murphy wall bed with side piers. Many of our Murphy beds are available with side piers that include your choice of bookshelves, open shelves, cabinets, drawers and wardrobes. The entire wall bed system fits against the wall (let us do the measuring for you if you are unsure of the space required) with a still-small footprint but lots and lots of extra storage.
Combine Furnishings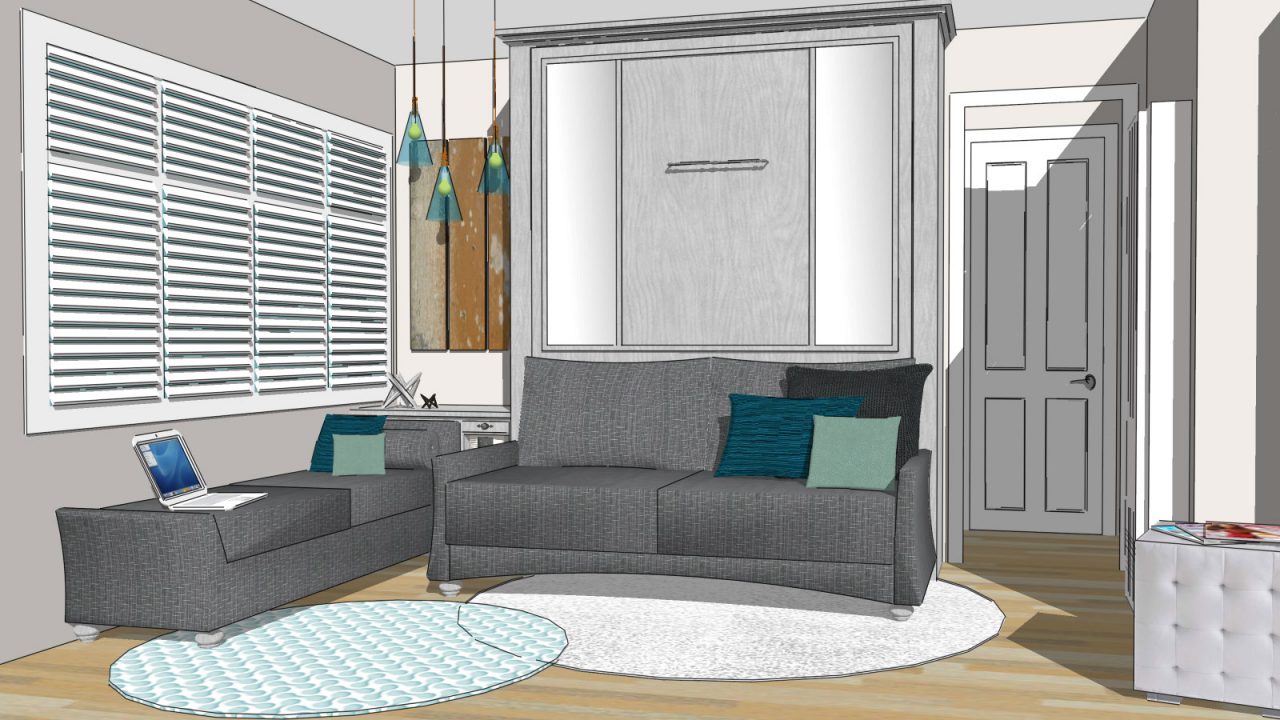 Here's another nifty trick that a Murphy wall bed can do: combine more than one function in a single wall bed unit. For instance, did you know you can add a sofa or sectional to the front of the cabinet (available in many of our wall beds)? This gives you plenty of seating by day combined with a wall bed that opens out and down over the sofa by night. Another option is a desk or multipurpose table that folds out from the front of the cabinet. These multifunctional furnishings are truly a brilliant way to expand the utility of even the smallest bedroom.
Embrace Minimalism and Modernism
One of the easiest ways to make a small bedroom appear bigger is to get rid of all the clutter. Yes, we are talking minimalism. Go all Marie Kondo and pare your possessions. The remaining items should be stowed away when not in use – again, a great case for a wall bed system with storage side piers.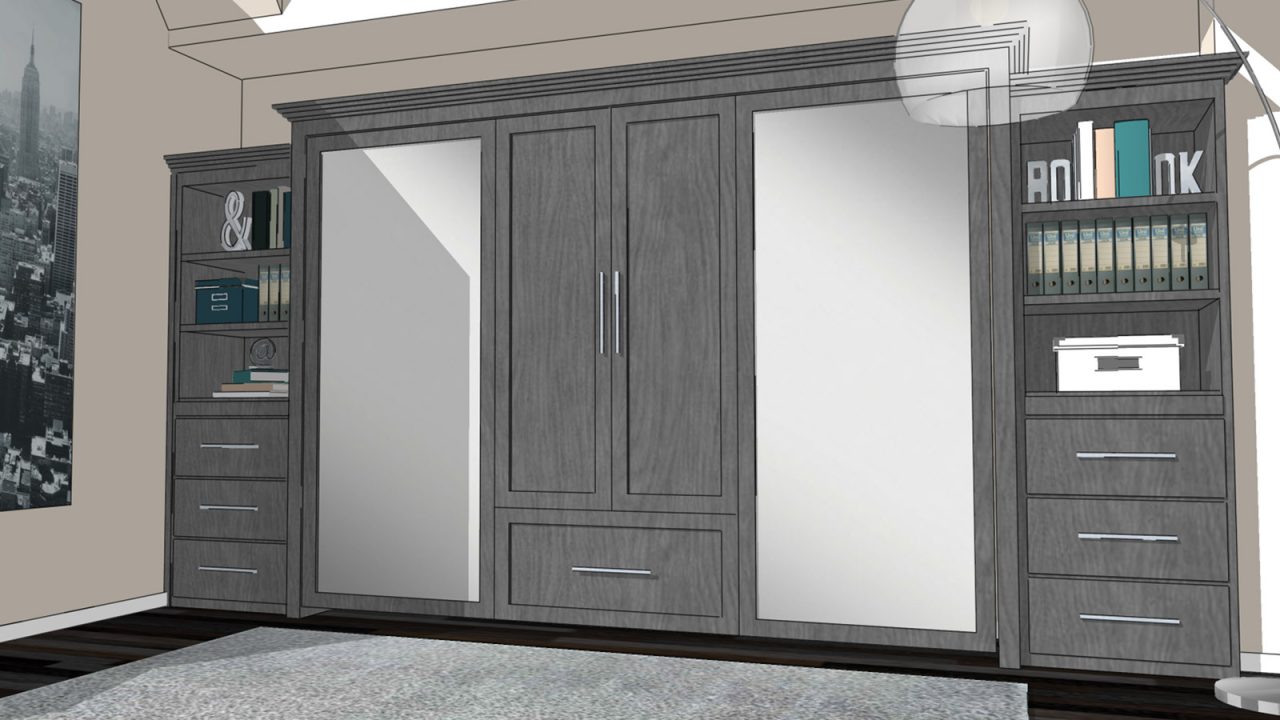 A contemporary style also works well in a small bedroom. Clean lines and lack of decorative details visually expands the space. Try a mirrored cabinet front for your wall bed, a great accent to contemporary style, to enhance the space even more.
If you are stuck with a small bedroom, never fear, wall beds are here. With all the extras you can add for storage and functionality, these remarkable furnishings were just made to maximize square footage in any room.