Tips for Creating a Multipurpose Room Part I
Although we have always used our home space for more than a single purpose, it never became more important than over the past year and a half or so. Let's face it: the pandemic destroyed our habits and changed our lives. We turned closets into offices, dining areas into classrooms and guestrooms into home gyms. Nearly every square foot of our homes is now being used for a multitude of activities. If this sounds like you, you may want to tackle some of these tips for creating a multipurpose room.
More About Multipurpose Rooms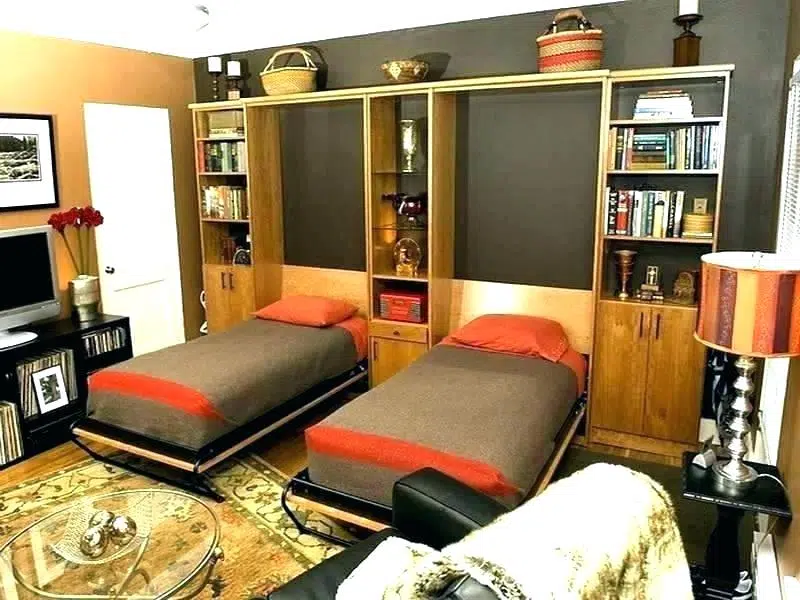 Multipurpose rooms are often frequently referred to as "flex space." This simply refers to the fact that they can be used flexibly, in response to a variety of needs. In many instances, this is not even a "room" but rather a small or large space that transforms previously underused square footage. While this trend began in the pandemic, there is no sign of it going away anytime soon. In fact, as multiple generations of families live together under one (or more) roof, a multipurpose room becomes even more valuable. Guest bedrooms are prime candidates for turning into flex space as it is a waste of valuable space to dedicate an entire room to the occasional overnight guest.
Here are some tips for creating a multipurpose room in your home.
Think Outside the (Room) Box
Just because your home was laid out with a formal dining room, living room, coat closet or study does not mean it needs to be used only for that original purpose. Think of the specific uses that could transform the space and imagine how this could be accomplished. Instead of thinking about what the room was intended for, help it facilitate the specific needs of you and your family.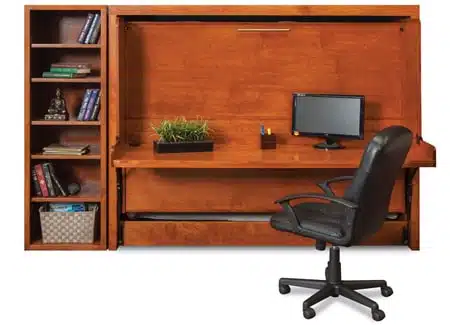 For instance, a large closet could possibly fit a Mirage horizontal Murphy wall bed with desk, thus transforming it from a place to hang clothes into today's popular "cloffice." Add a side pier with bookshelves to store office supplies and you have instantly transformed previously underused space into a new home office.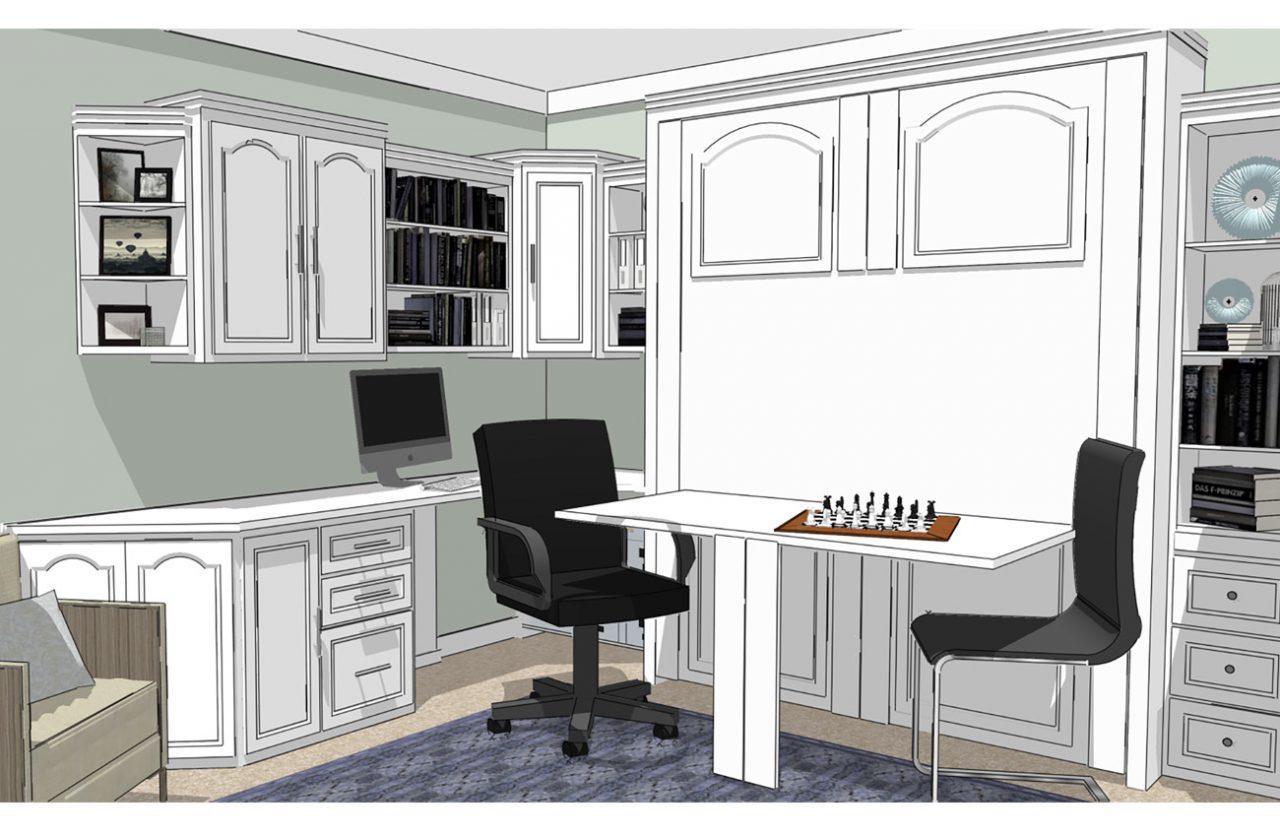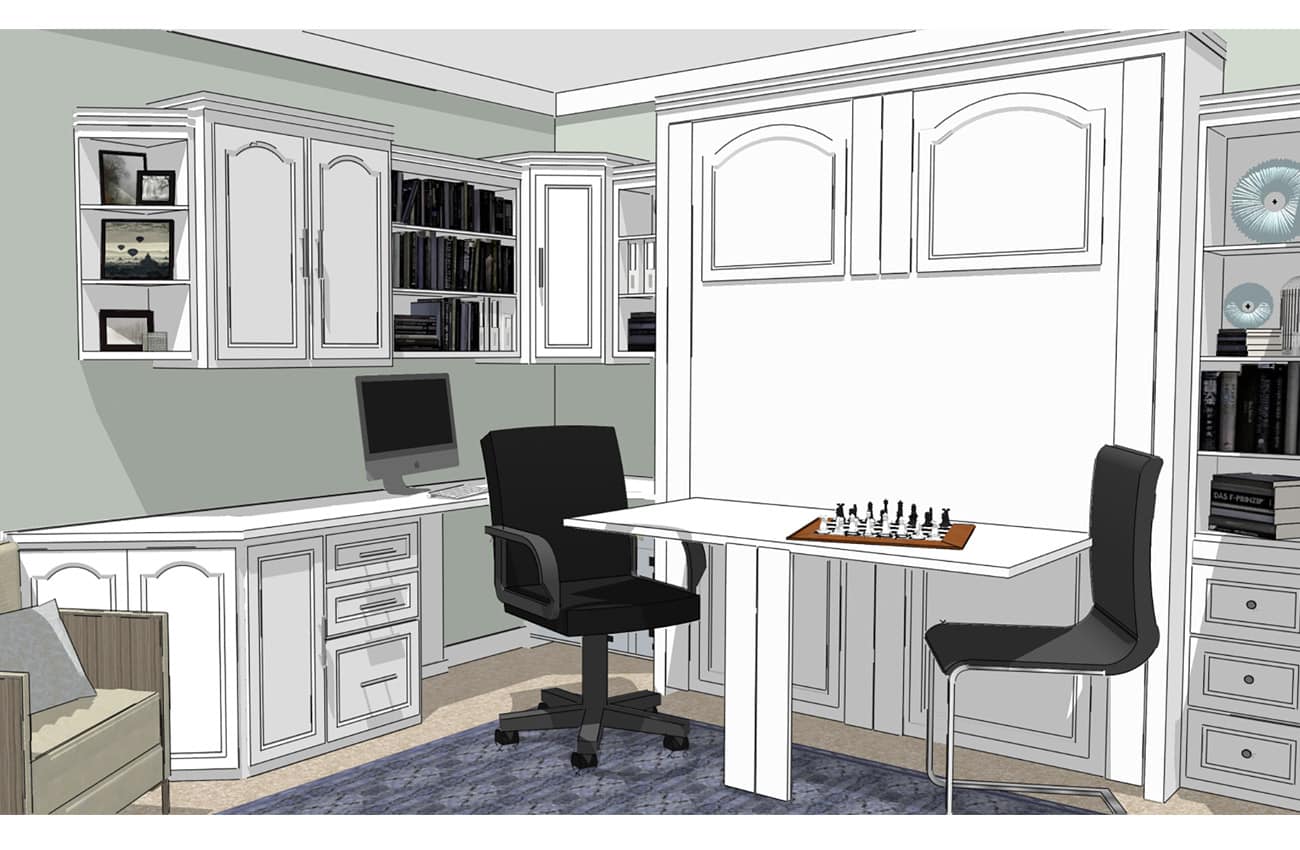 That formal dining room could easily become a place for homeschooling the kids with the addition of a wall bed with attached table and a set of side piers to store books, project materials, construction paper and drawing supplies. Customize your wall bed system by including USB ports, electrical plug-ins and task lighting for optimal functionality.
Long Term Flexibility
If there is one constant in our lives, it is change – especially as related to our changing needs over time. The kids won't always be in school, you may not always work outside the home, perhaps your parents or in-laws will move in with your family.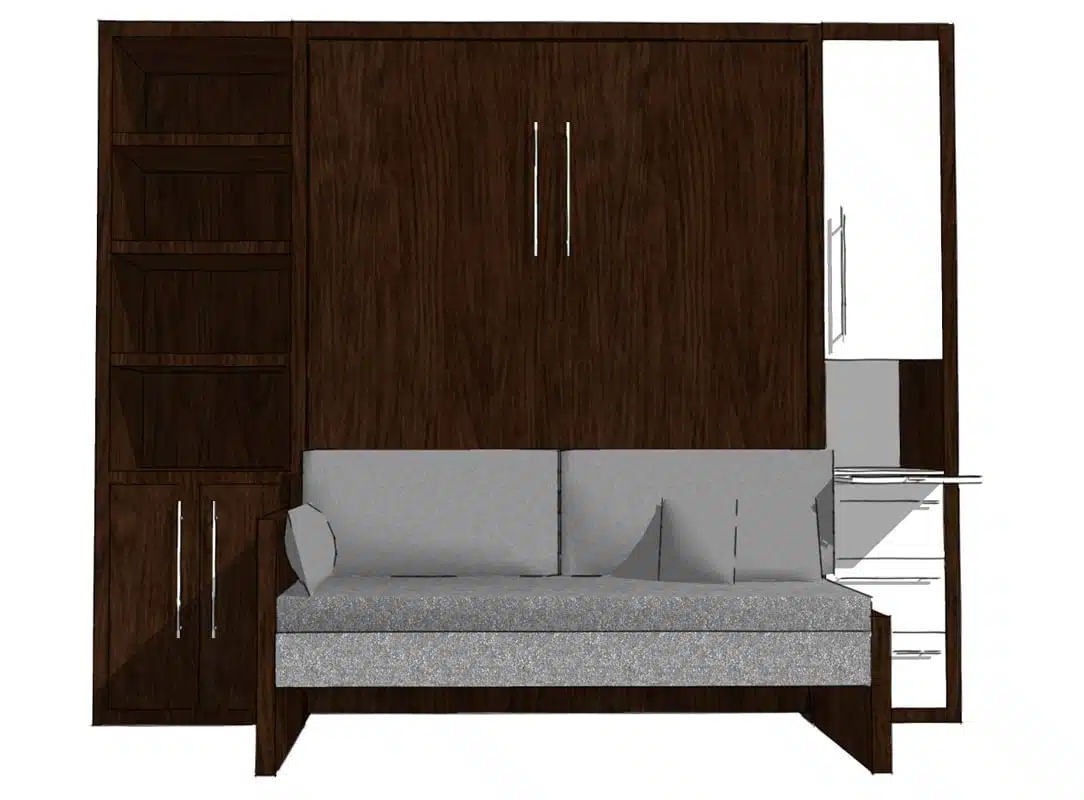 Plan now to make flex space truly flexible by not limiting it to just what you need now. For instance, a Murphy wall bed system is a great addition as it can be configured and reconfigured for a multitude of uses. A table, desk or sofa located along the front of the wall bed will never go to waste, as would shelving, a wardrobe, drawers and cupboards. They may corral excess toys and games now but hold exercise equipment after the kids have grown. A room with a wall bed system and sofa could also become a teenager's hangout as he or she gets older and needs space away from younger siblings.
Creating a multipurpose room is easy when you add a Murphy wall bed system. We have even more tips for flex space in an upcoming second installment of this short series on multipurpose rooms. Stay tuned.