Top Tips for a Well Designed Guest Room
No matter the square footage of the guest room in your home, it simply makes sense to utilize the space you have in an efficient and visually appealing manner. With streamlined design, this room becomes less cluttered and more functional while providing a comfortable place for overnight guests. With this principle in mind, we invite you to review our top tips for a well-designed guest room, using the ingenious design of compact cabinet beds.
Create Flowing Walkways
Interior design professionals refer to this concept as "sight lines." It is all about visual appeal and taking advantage of great views. A choppy layout in a room is visually disorienting and not at all pleasant to take in with the eyes. The room does not flow well, not only from a visual standpoint, but from the perspective of walking through and using the space. There is something to be said for incorporating vast expanses of open space, in regards to design.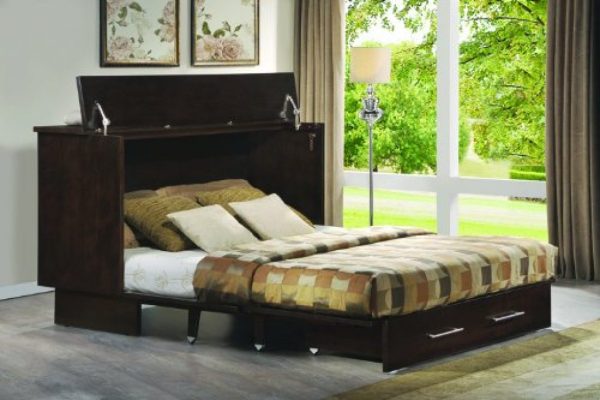 How compact cabinet beds help: By taking the biggest, bulkiest item in any guest room or second bedroom – the bed – and placing it along the wall, it instantly creates a long, undisturbed sight line across the space. A gorgeously detailed rug on the floor or piece of art on the wall becomes center stage, rather than the bed. When windows are situated directly across from the entrance door to the room, it further expands the visual appeal and opens up the space, drawing the eye to the scenery outdoors.
The Less is More Principle
There have been notable periods in history – the Victorian Era comes to mind – when homeowners were obsessed with showing off their stuff. House interiors were filled to the brim with heavy fabrics, ornate woodwork, lots of knickknacks, pictures, rugs, floral arrangements and more. Just the thought of that type of environment makes most of us cringe today. Instead, modern interior design is squarely based on the less is more principle. Open and airy rooms provide a calm and peaceful atmosphere – especially in an extra room that is used for more than one purpose.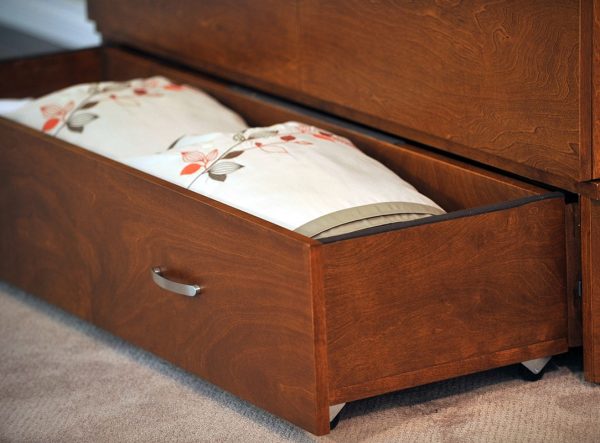 How compact cabinet beds help: Once again, moving the bed in an extra bedroom to the wall clears up quite a bit of floor space and visually opens up the room. Especially when a bed is used only occasionally, for overnight visitors, there is simply no need for it to be taking up space around the hobbies and activities for which you use this extra room. Keep things neat and tidy with lots of storage. Compact cabinet beds features a roomy storage drawer on wheels beneath the cabinet.
Edit the Furnishings
Guest rooms which function in more than one manner often become cluttered. Perhaps a corner of the room is used as a home office while the opposite side functions as crafting space. Add a traditional guest bed to this room and not only does it upset the flow, the amount of furnishings is overwhelming. Professional interior designers are well versed in the ability to take away elements that overpower a room.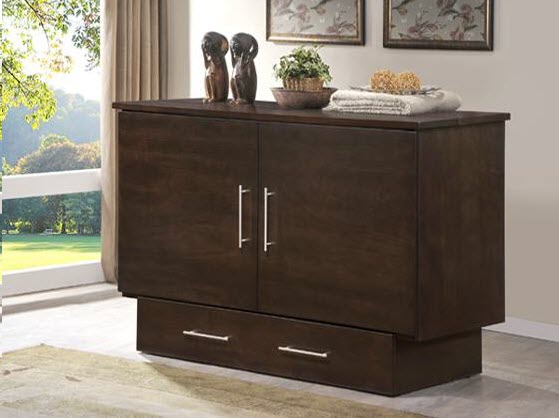 How compact cabinet beds help: In most cases, a traditional bed is the overpowering element in a guest room. It is big and bulky and naturally draws the eye. Although a bed covered in a beautiful comforter and dressed with designer pillows looks inviting, it takes over the entire room. That's not always a good thing, especially when there are plenty of other furnishings vying for space. Take the designer tip of editing furnishings and replace that big bed with a compact cabinet bed that stows neatly alongside the wall.
Using these designer tips, you, too, can have a well-designed guest room in your home.