Turn Your Guest Room into a Playroom Too
Got kids? Then you know there is always a need for extra space for them to store toys, be creative and have friends over to play. Most homes do not come with a room or area dedicated to playing. But there is a room that might be able to do double duty and that's the guestroom. Here are a few tips to easily turn your guest room into a playroom too.
Why Waste the Space?
The truth is that most guestrooms are rarely in use for their intended purpose, which is to accommodate overnight guests. So why would you allow that area to be taken up by a big, traditional bed that just gets in the way of utilizing the room on a daily basis? Rid yourself of that space hog and you are well onto your way to transforming the guestroom into a place where your kids can play safely and keep the mess behind closed doors.
Cabinet Bed or Murphy Wall Bed: Either One Works Great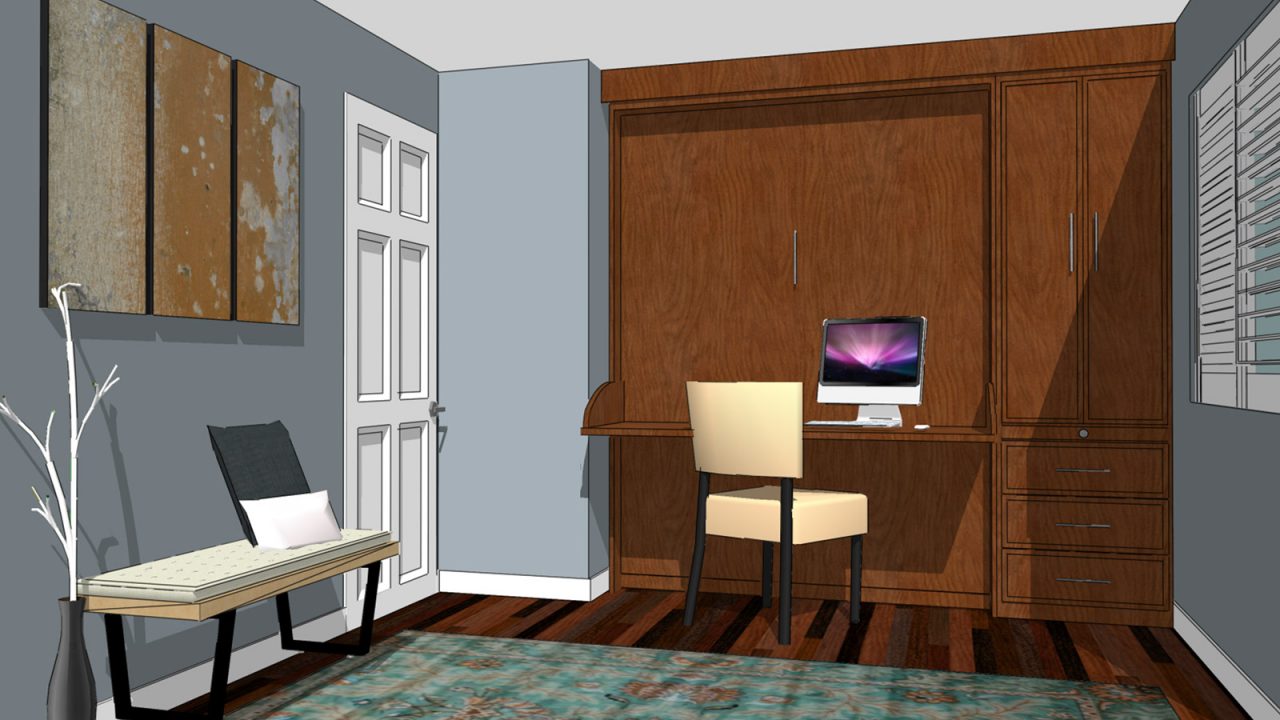 With the traditional bed removed from the guestroom, you can decide if a cabinet bed or Murphy wall bed would be the best option for keeping overnight guests comfortable. The biggest difference between the two is that the former is moveable, just like any other piece of furniture, while the latter is a permanent installation since it must be securely fastened to the wall. Which you choose largely depends on the amount of space available and whether you would like the added functionality of a pair of side piers with storage or perhaps a desk or sofa added to the front of the cabinet, as you will find with a wall bed.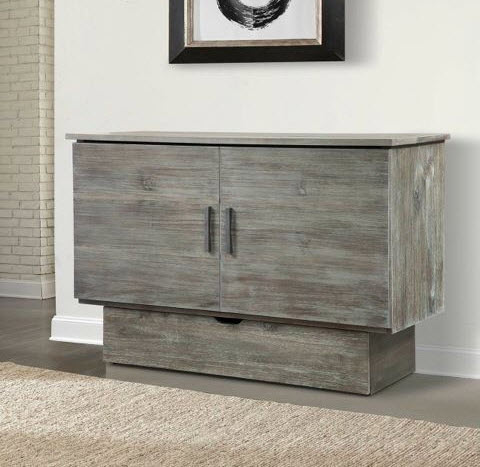 For a child's playroom, we lean slightly towards the use of a cabinet bed as it takes up less space. Plus, a cabinet bed is a great place for a kids' sleepover guest to hit the hay with its quick and easy transformation from a cabinet into a bed.
Extra Storage Is Always Welcome
Because kids' playrooms are often filled with toys and games, you will want to be sure you have adequate storage to put it all in when overnight guests come to visit.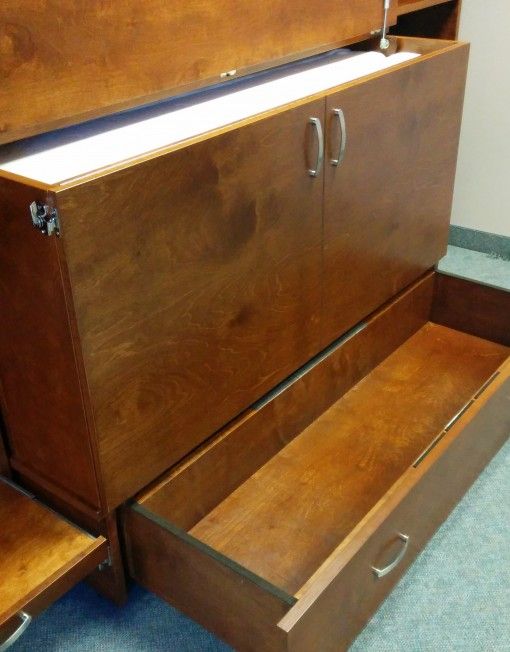 A cabinet bed features a roomy storage drawer built into the bottom of the cabinet. This would be an ideal place to stow stuffed animals, dolls, or building set pieces.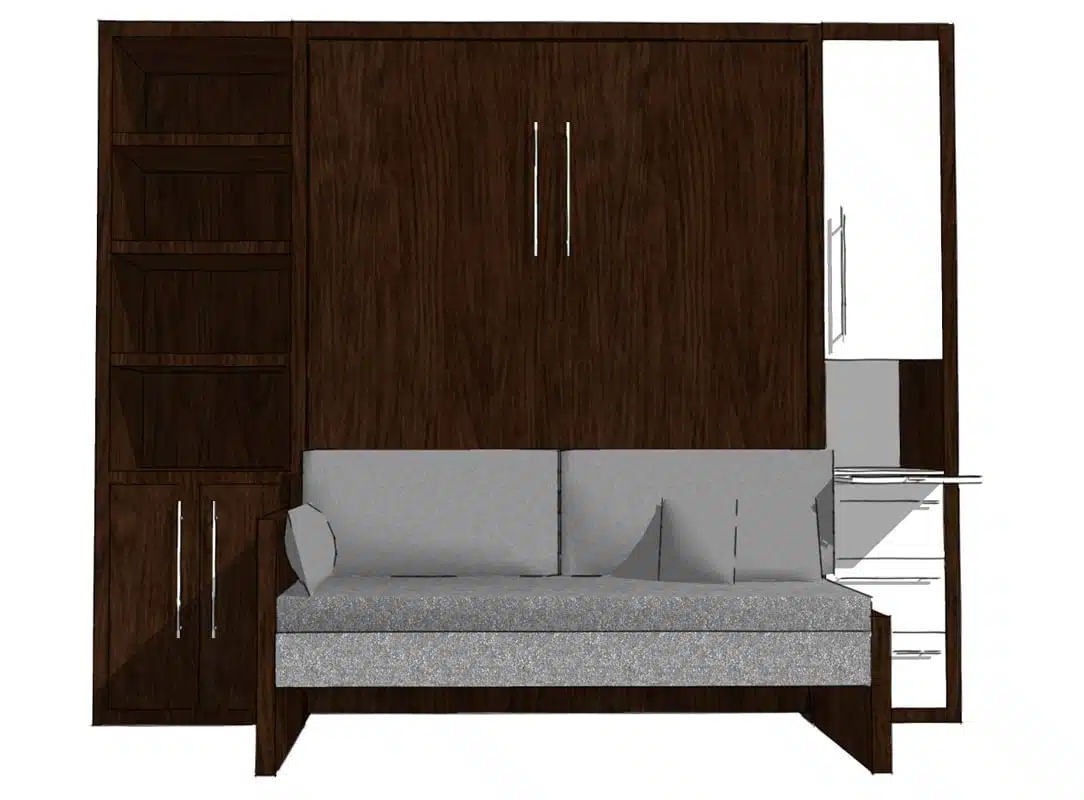 If you decide that a Murphy wall bed is a better choice for your home, then you will want to consider adding a pair of side piers that include the storage type of your choice. There are plenty of configurations to choose from, including bookshelves, cabinets, wardrobes, drawers, cubbies and nearly anything else you can imagine (available with a custom Murphy bed system).
A combination of open and closed storage is ideal as that gives you a place to display your child's artwork while keeping messier collections behind doors. This also makes it easy to hide the playroom and turn it into a guestroom, as needed.
When you turn your guest room into a playroom, you are sure to be amazed at how much space is freed up for your kids to enjoy.