Ways to Make Your Small Living Space Feel Bigger
Wouldn't it be nice if you could take the home you have right now and instantly transform it into a bigger, more organized space? While we can't provide a magic wand that fixes all the problems in your small living space, we can suggest a few ways to make it feel bigger.
Give it Lots of Open Space
Even if you don't have a lot of knick-knacks cluttering things up, your small living space can look even smaller when you furnish it with the wrong pieces. The idea is to free up as much square footage in each room as possible. A clear and open line of sight from one corner of the room to the other helps tremendously.
Go Vertical with Furnishings
In order to achieve that wide swath of open space, your furnishings need to go vertical. Not only does this free up a lot of floor space, it is a great way to use what is often wasted space higher on the walls.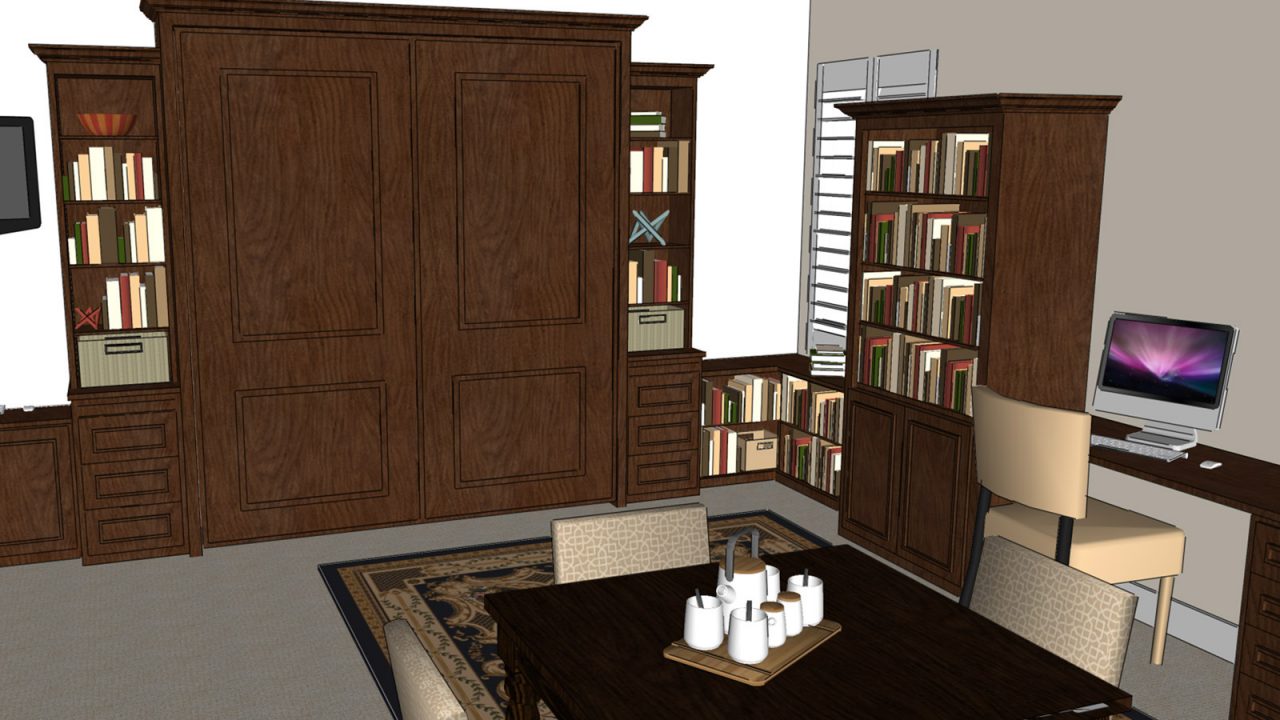 A Murphy wall bed system is an excellent choice for a small living space. The cabinet-encased bed is installed up against the wall while a simple tug brings it down when you are ready to sleep at night.
Add Storage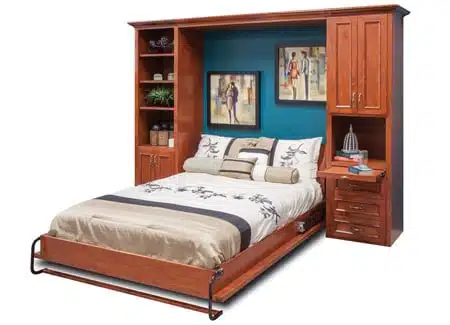 To really get the most out of vertical furnishings, add a set of side piers to your wall bed and perhaps even a bridge of shelving across the top. The side piers can be configured with your choice of open shelves, bookshelves, cabinets, wardrobes or drawers. You can also opt for custom storage such as filing cabinets, pull out trays or cubby holes. Feel free to think outside the box so you can get exactly what you need. We have even had customers request a built-in pet bed at the bottom of one side cabinet.
Keep It Simple
This goes right along with our first tip to keep your space open. Pare down your furnishings to only the essentials. Do you really need more than one end table or recliner? If a piece of furniture does not serve a direct purpose, get rid of it.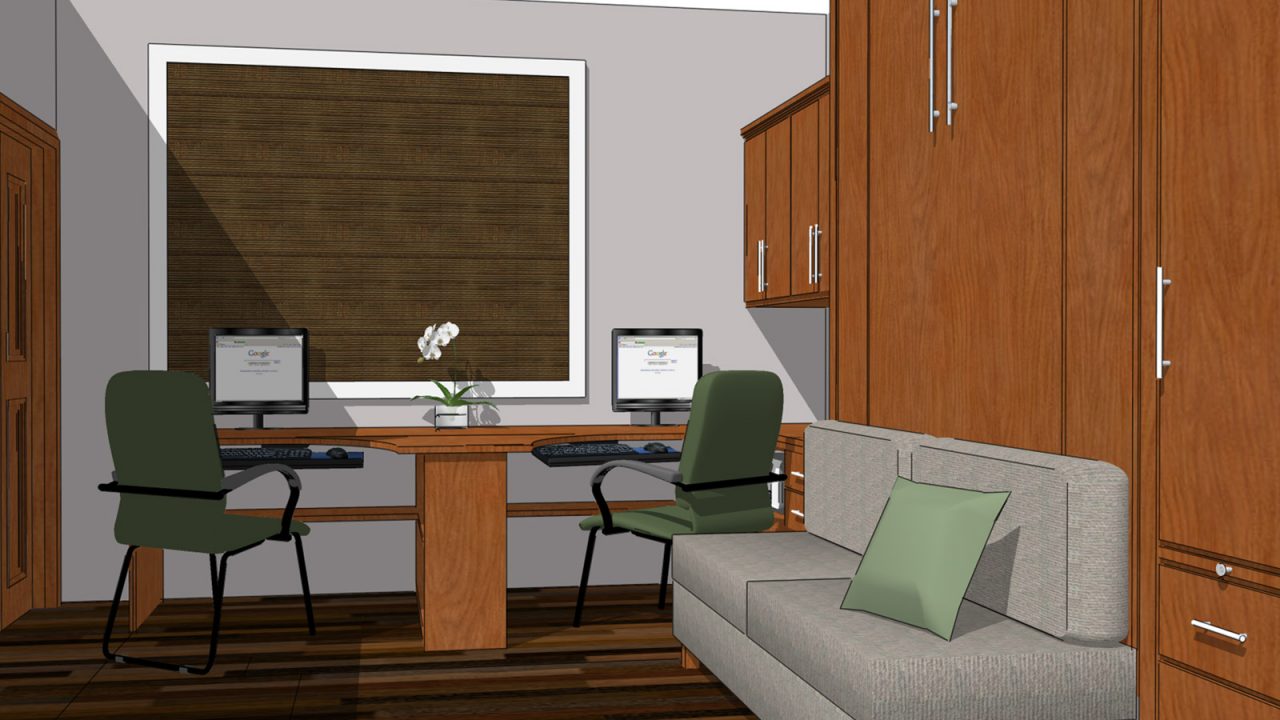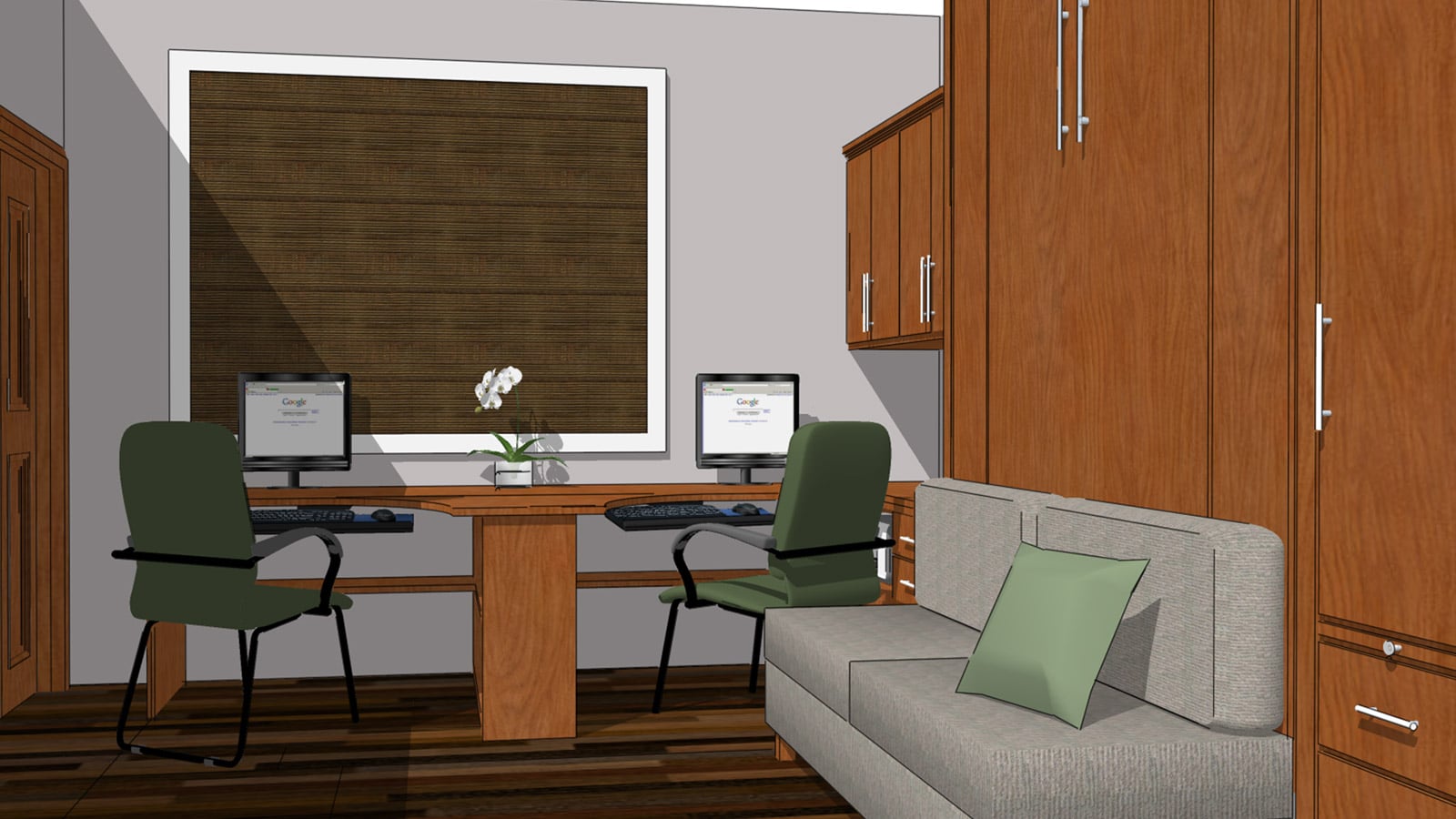 You can also expand on your Murphy wall bed system. Along with a pair of side piers, think about adding a sofa to the front of the cabinet that disappears when the mattress is pulled down over it for sleeping. Another option is to add a table or desk to the front of the Murphy wall bed system. This table can serve double duty as a place to work on your laptop and eat meals or play games.
Make the Most of Built-Ins
Here is one more way to make your small living space feel bigger: add more built-ins to the custom Murphy wall bed system.
At Murphy Beds of San Diego, we can help you design an entire wall or room of millwork that matches your wall bed. We have designed systems for our customers than include a pair of desks on either side of the wall bed, a work table, a walk-in closet, a filing system and more. There is no need to stop with the wall bed or even with a pair of optional side piers. We will even come out and measure the space for you (within our delivery area) and offer suggestions for the best way to make it most efficient.
With these ways to make your small living space feel bigger, you will be surprised at just how much storage and functionality you can eke out of a few square feet.