5 Unique Ideas for Your Extra Room
What are you doing with the extra room in your home? Is it filled with items you do not know where else to put? Perhaps it is an easy place to store out-of-season clothing or excess furnishings. Maybe it contains a bulky bed for the occasional overnight visitor. Shouldn't your extra room do more than that? Here are just a few unique ideas for your extra room that turn it into a functional and usable space.
Kids' Play Space
If you are the proud parent of a child – or two or three or more – you know that their playthings and possessions tend to take over the house. Why not have a place to corral all that clutter? An extra room makes the perfect kids' play area when it is equipped with plenty of places to store their games and toys and a big open space where they can play to their heart's content.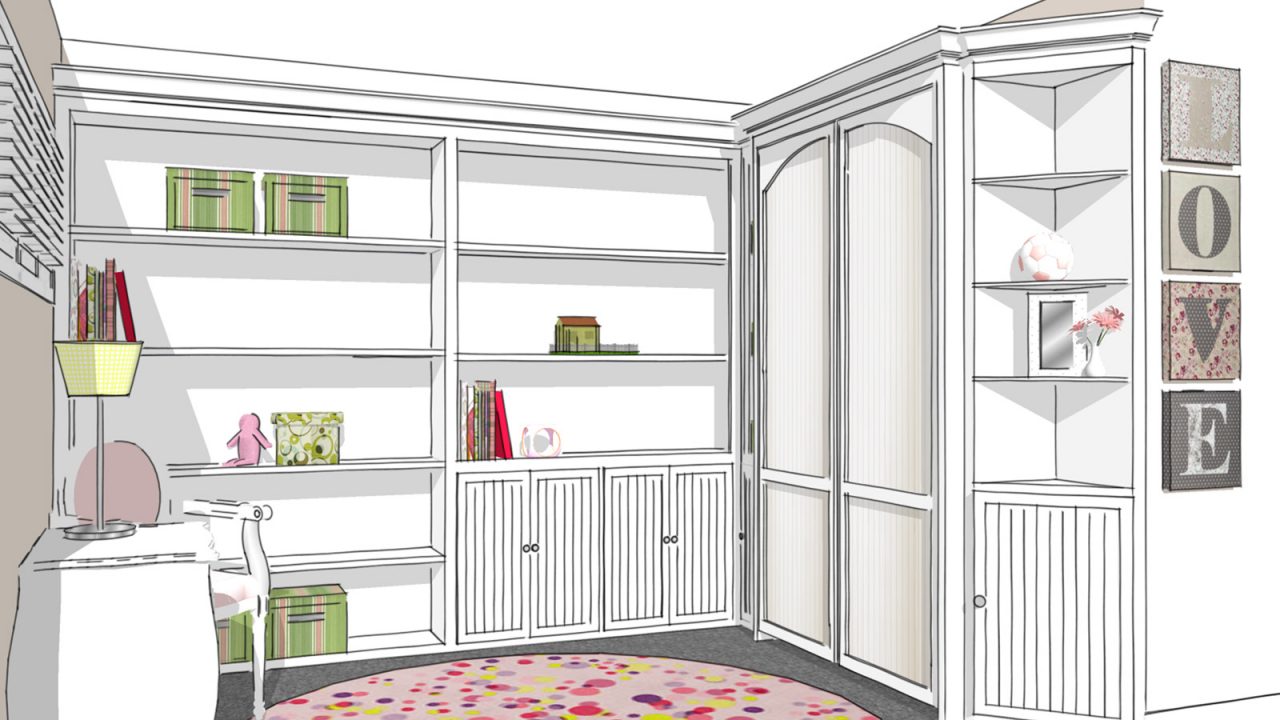 But why not add extra sleeping capacity as well? A compact cabinet bed provides both storage and an extra bed perfect for sleepovers. The cabinet bed cleverly disguises a premium, queen-sized mattress and roomy storage drawer for even more space to organize kids' belongings. Or, opt for a wall bed system, such as the one pictured here.
Closet/Storage
As mentioned above, a lot of us use an extra room as a place to stow all the items we do not have a specific purpose or use for now, such as seasonal décor and clothing. However, rather than allow all that clutter to take over the room, consider adding some key storage pieces to keep the space looking clean and neat.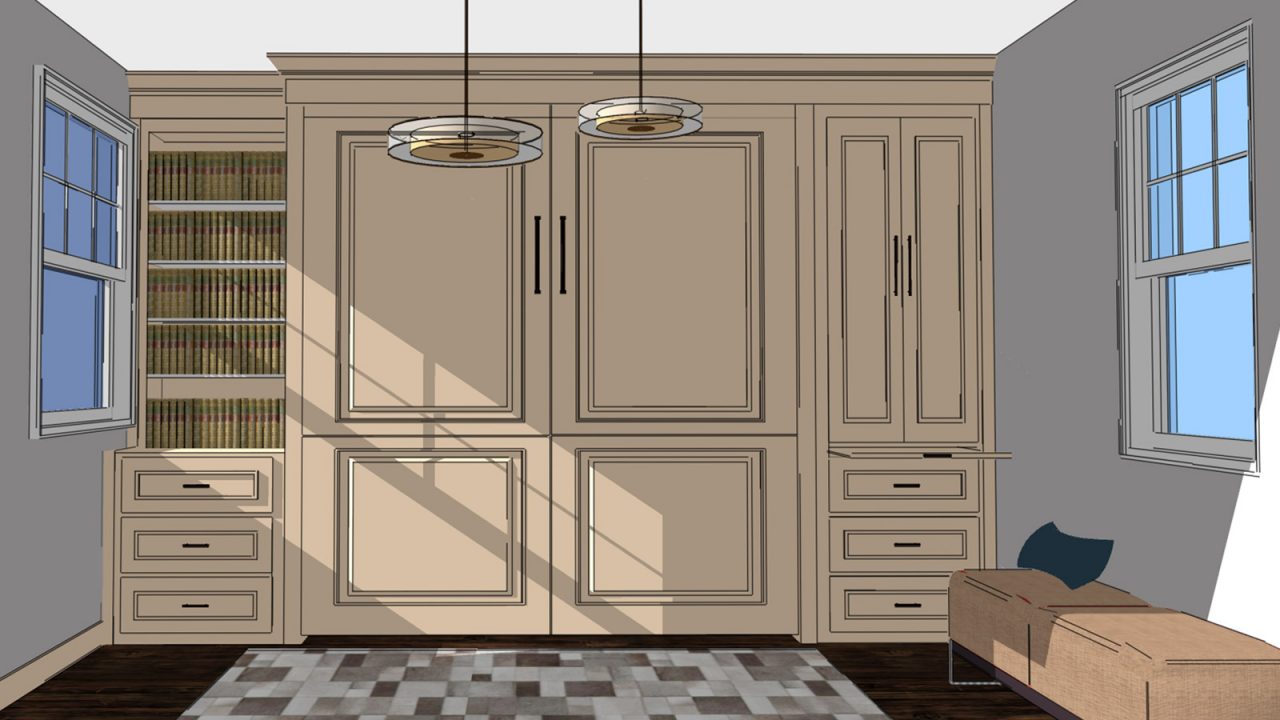 A great addition would be a wall bed with side piers. This allows you to provide overnight guests with a comfy bed as needed while also providing plenty of organization via side piers. Those side piers can be configured as bookshelves, cabinets, wardrobes, drawers or even customizable options, such as a silverware drawer, tie rack or more.
Homeschool Room
Do you homeschool your kids? If so, you surely realize that learning materials, school supplies, and space to do homework can quickly overtake your entire house. Not only does that look messy, but it can also make the process of homeschooling even harder due to the disorganization.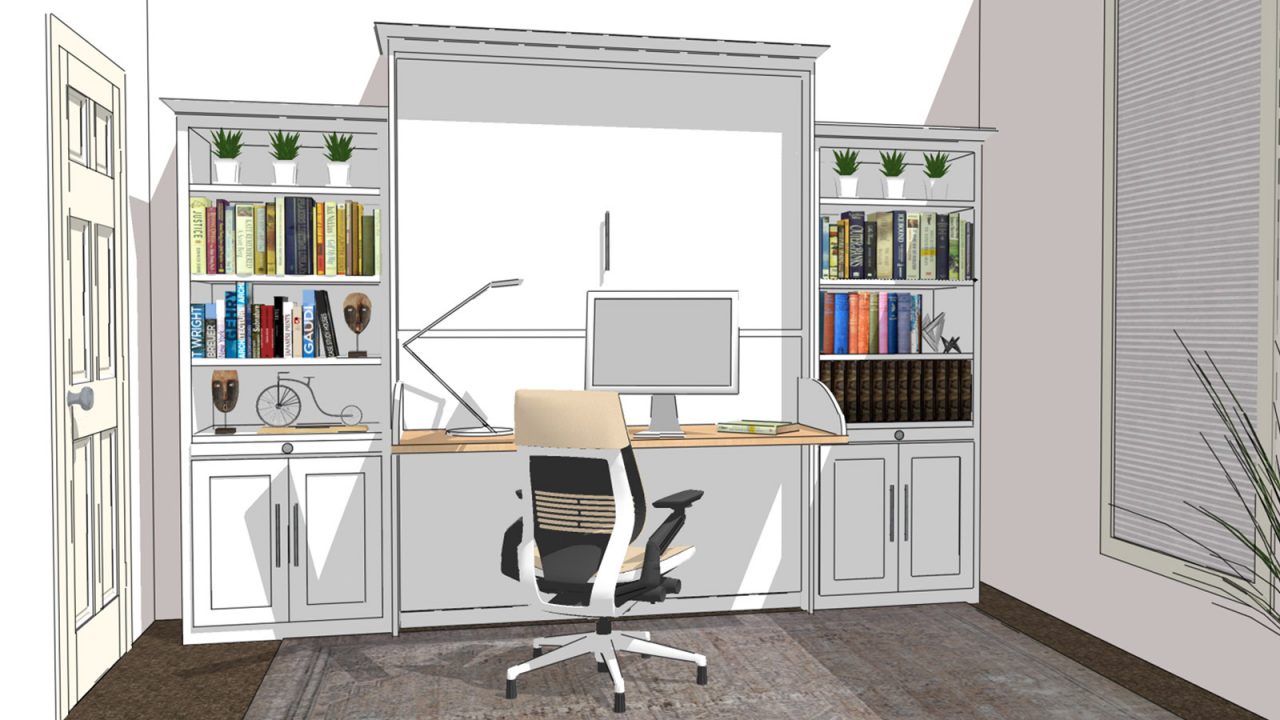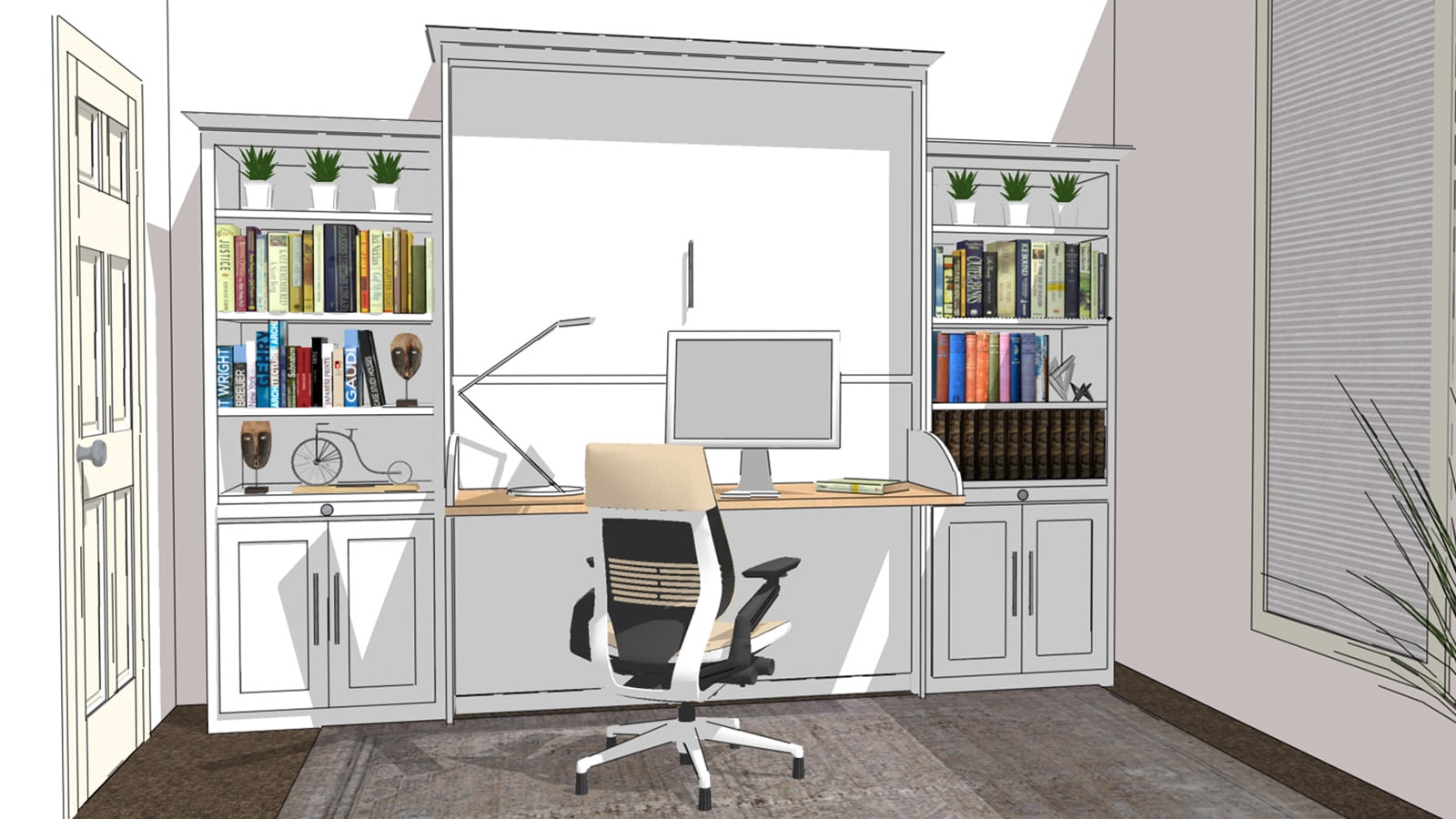 The solution? A Murphy wall bed system. A Murphy bed designed to create a home office would work exceptionally well by providing a desk, space for a computer or two, bookshelves, task lighting, USB ports, electrical outlets, and a file cabinet.
Reading Room/Library
If you are a bibliophile than turning your extra room into a reading room or library would be an ideal use of the space. Beyond bookshelves, think about adding deeply cushioned chairs, occasional tables and lots of lights that can be adjusted to give your reading materials just the right illumination.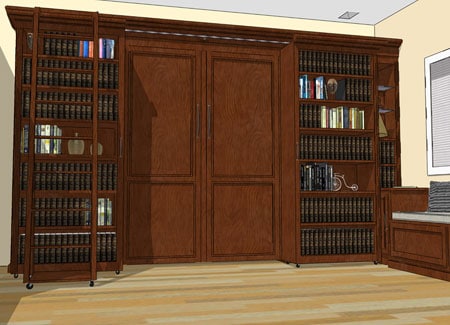 Once again, a Murphy wall bed system would be right at home in your reading room. Start with one such as this Library wall bed, which features plenty of shelving for your books. You can customize the system with additional, matching bookshelf side piers that extend around the room to provide maximum space for all your tomes.
Yoga/Pilates Studio
If you are into fitness, one of the unique ideas for your extra room is turning it into a yoga or Pilates studio might be the best use of this space. You will want to keep the center of the room free and clear of furnishings, so you have plenty of space to move around and place your yoga mat just so in front of a wall of mirrors.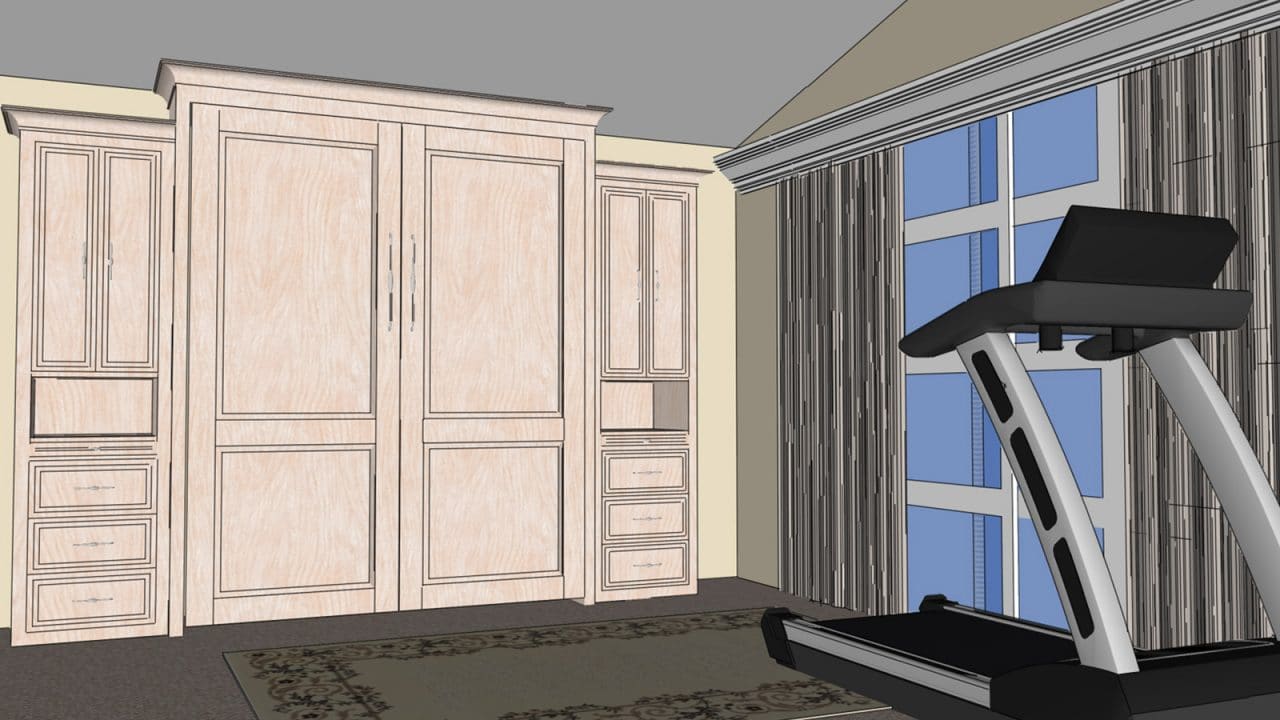 With a wall bed system, you can add not only a guest bed to the room, but a wardrobe to hang your workout clothes, cabinets or cubbies for resistance bands or Pilates rings, and perhaps even a customized nook to fit a small refrigerator for water bottles. A drawer for clean towels is another option easy to add to the wall bed's matching side piers.
If you have space that is not living up to its potential, consider transforming it into one of these unique ideas for your extra room.