Foldaway Guest Beds Add to Minimalist Interior Design
In times past (we're talking about you 60s, 70s and 80s) the trend for interior décor was cluttered and frankly, overdone. In today's contemporary-styled home, minimalist interior design is preferred. In order to accomplish this style, it's important to select furnishings that perform double or even triple duty. Here are several ways that foldaway guest beds help you achieve your goal to create a soothing space.
Minimalist Design in Guest Bedrooms
In a traditional guest room, the bed is the dominant feature. This just makes sense since it takes up somewhere around 30 square feet, or more. Along with the fussy look of a traditional bed and all of its linens and pillows, it takes up space in a guestroom that could be used for other purposes.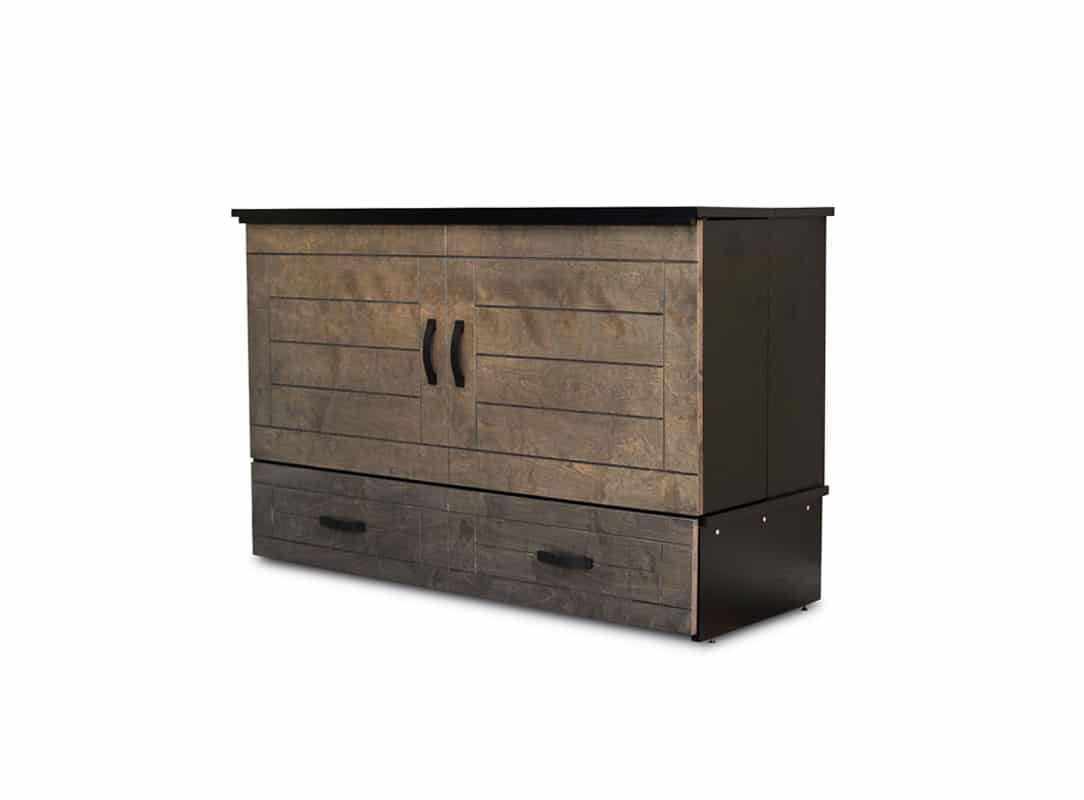 Foldaway guest beds come to the rescue by providing a very comfortable and supportive sleeping platform – but only at night when they are needed for sleeping. By day, a cabinet bed with tri-fold mattress tucked inside is a handsome, yet compact, piece of furniture. The storage drawer beneath the cabinet is quite roomy. It is the ideal place to stow extra linens, clothing, guest amenities or nearly any other item you wish to keep hidden away in your minimalist interior. Because it is not a traditional bed with visible bed linens, foldaway guest beds help the guestroom maintain its clean looks.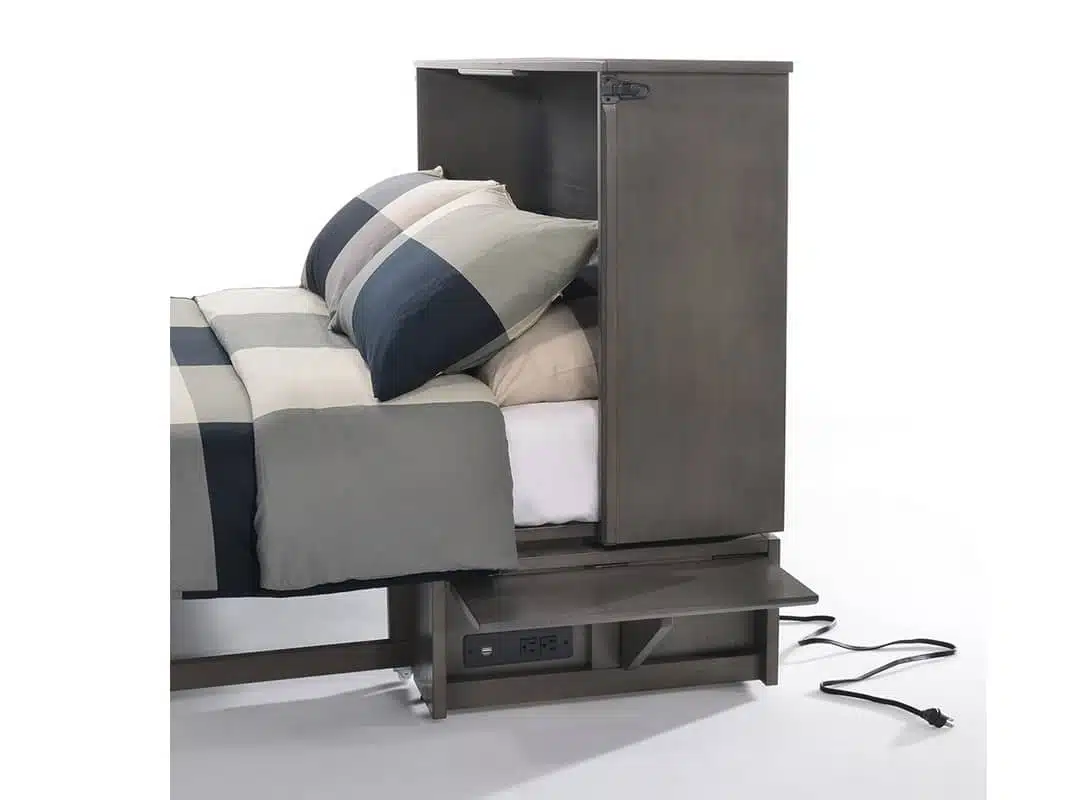 To finish off your minimalist guest bedroom, keep wall adornment and knick-knacks scarce. Overhead and task lighting should blend into the background. A simple rug next to the cabinet bed's head, which includes a dual USB and power outlet, is sufficient for keeping your guest's feet warm.
Multipurpose Furniture is Natural for Minimalism
In other rooms of the home, foldaway guest beds easily allow you to keep minimalist design principles in play. Furnishings such as cabinet beds and wall bed systems that serve more than one purpose are ideal.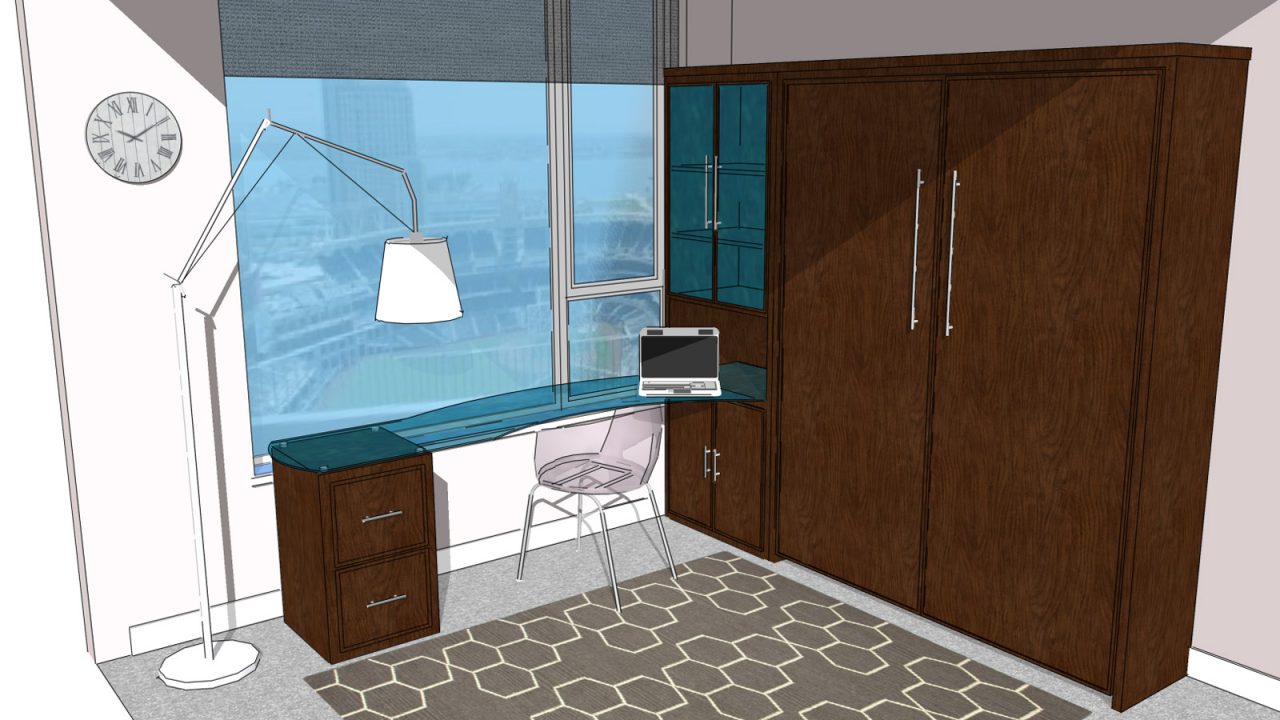 For instance, in a home office, a wall bed with attached folding desk is the perfect addition. By day, it is a sleek cabinet with desk, available in your choice of several different wood finishes. By night, the mattress pulls down right over the desk and its contents (depending on the wall bed model you choose) to provide a comfy bed for overnight guests. Take the concept of multipurpose furniture even further by adding side piers with matching cabinetry for files, office supplies, books and computer equipment. For a truly minimalist effect, opt for doors that hide items in the cabinets from everyday view.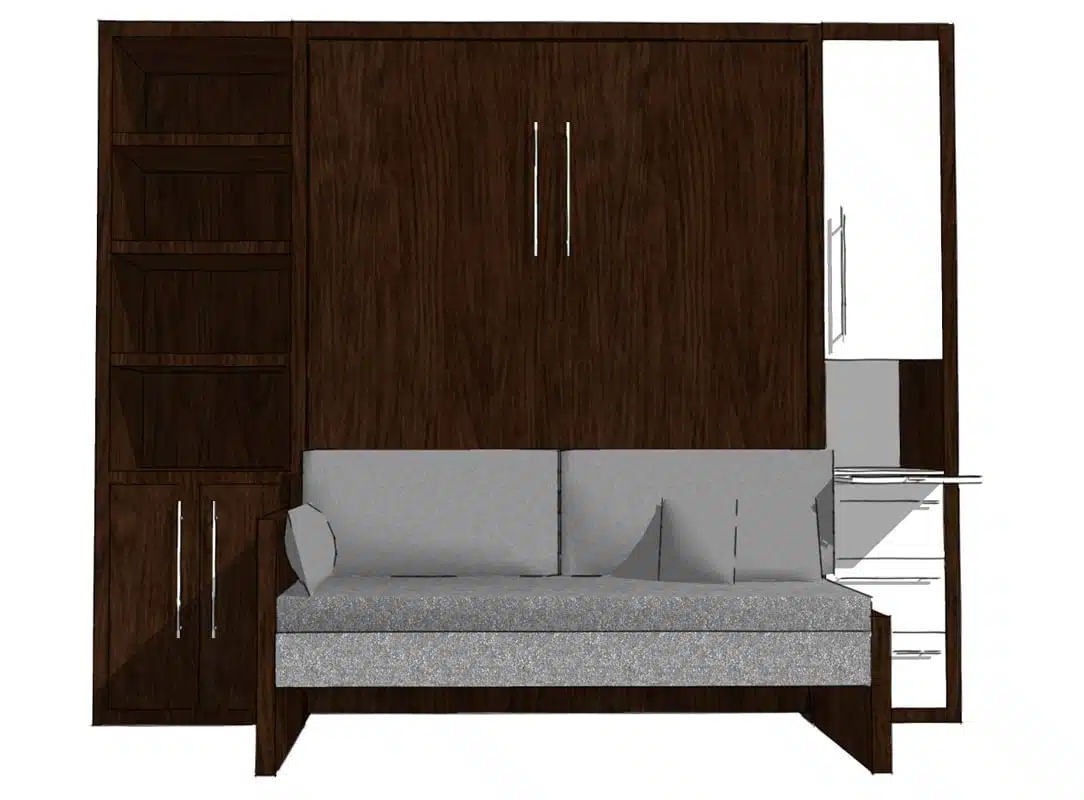 Foldaway guest beds are also right at home in a basement, rec room, living room or great room. Simply add a sofa to the front of the wall bed's cabinet and you've instantly got a relaxing place to sit during the day and sleep at night.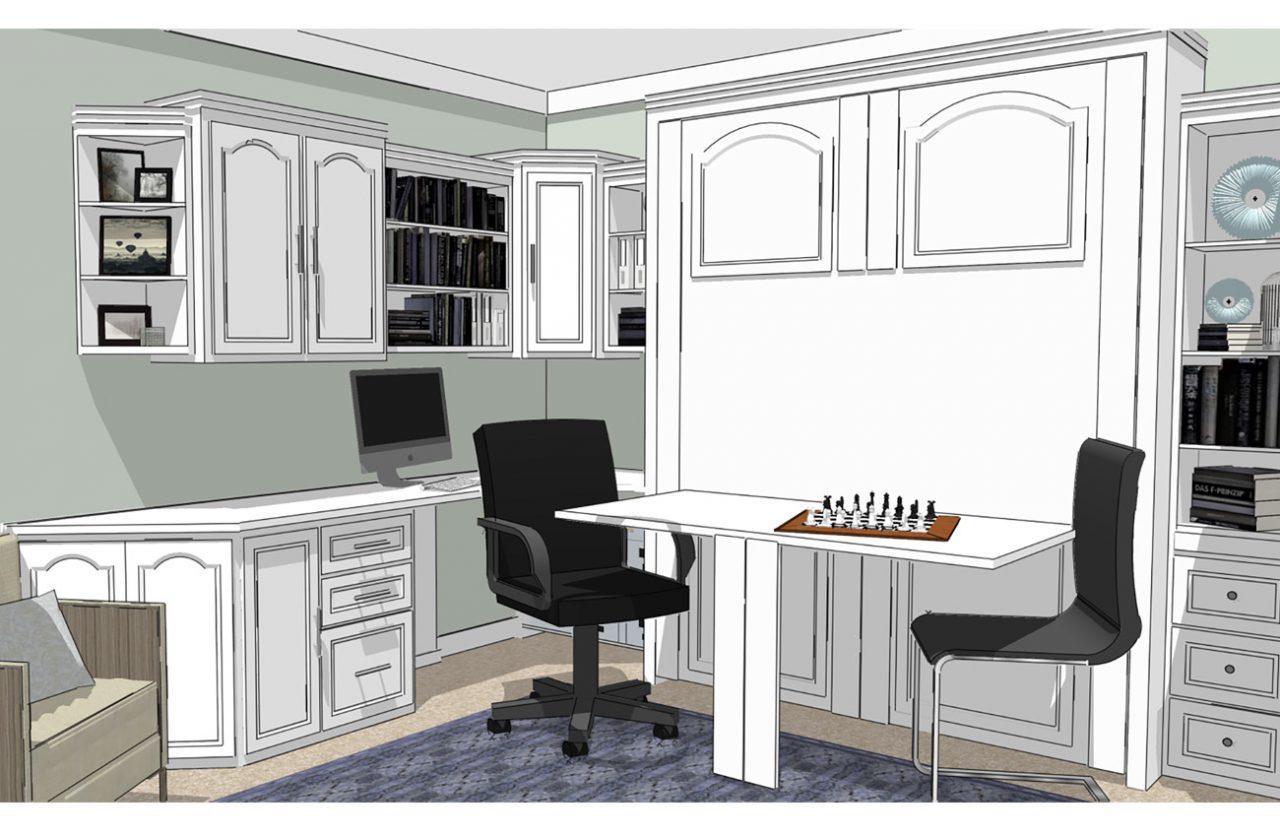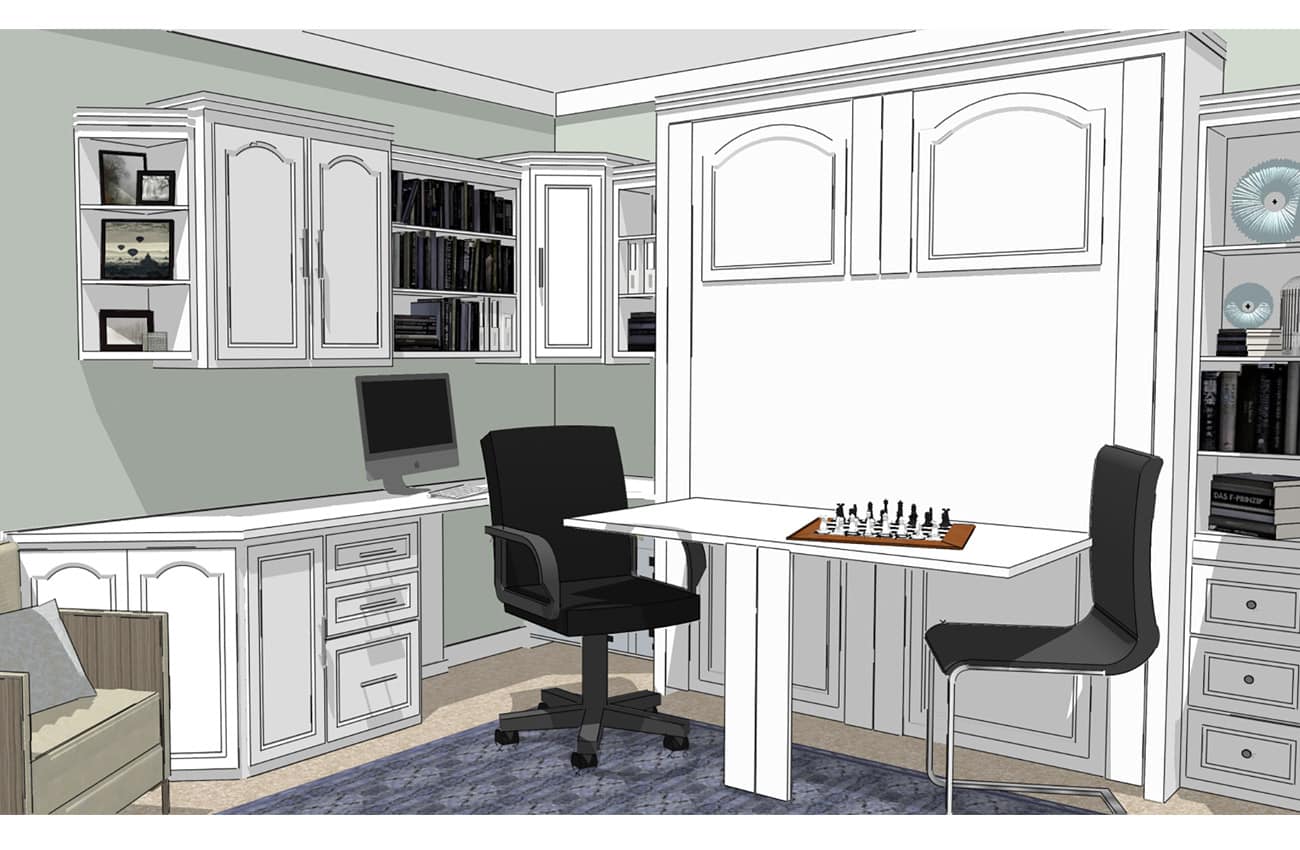 A wall bed with attached table is yet one more piece of multipurpose furniture that allows you to maintain minimalist interior design. This is especially useful in a small flat, mother-in-law suite or other space-deprived home. The table is available for dining, homework, game-playing and more, then folds up neatly out of the way when it's time to pull the mattress out of the cabinet.
No matter if you choose foldaway guest beds that are cabinet beds or wall beds, there are always options for added storage space. With a neat and tidy appearance, foldaway guest beds and multipurpose wall beds lend themselves beautifully to the minimalist interior design in your home.