Moving Up or Moving Out: How to Transform an Empty Nest
Are you planning to make a major change in your lifestyle soon? If you will be downsizing or simply reallocating space, then you should consider all the ways adding a custom Murphy wall bed system can turn your space into the home of your dreams. These tips will help you transform an empty nest into a place tailored to your activities and needs.
What Is Your Situation?
Tis the season to graduate. Perhaps you have a high school or college grad who will be moving into their own space. Or maybe all the kids are now gone, and it is time to reclaim your home. Then again, you could be living in a large home and considering downsizing to a smaller place. Or, you may have tried multi-generational living and found it wasn't the right fit for you. In any of these cases, it is a good time to reassess the furnishings and décor you have now and replace them with something more efficient. And with a Murphy wall bed, you'll always have a comfortable bed available when your family member comes home to visit.
What to Do with an Extra Room
If the kids (or parents) have already moved out and you have a spare room to do with as you wish, this is the perfect opportunity to ditch the traditional, space hogging bed and replace it with a custom Murphy wall bed system. This is a great idea whether you are working with an extra bedroom, a basement, a mother-in-law suite or apartment over the garage.
Here are a few ideas to transform an empty nest.
Hobby or Crafting Room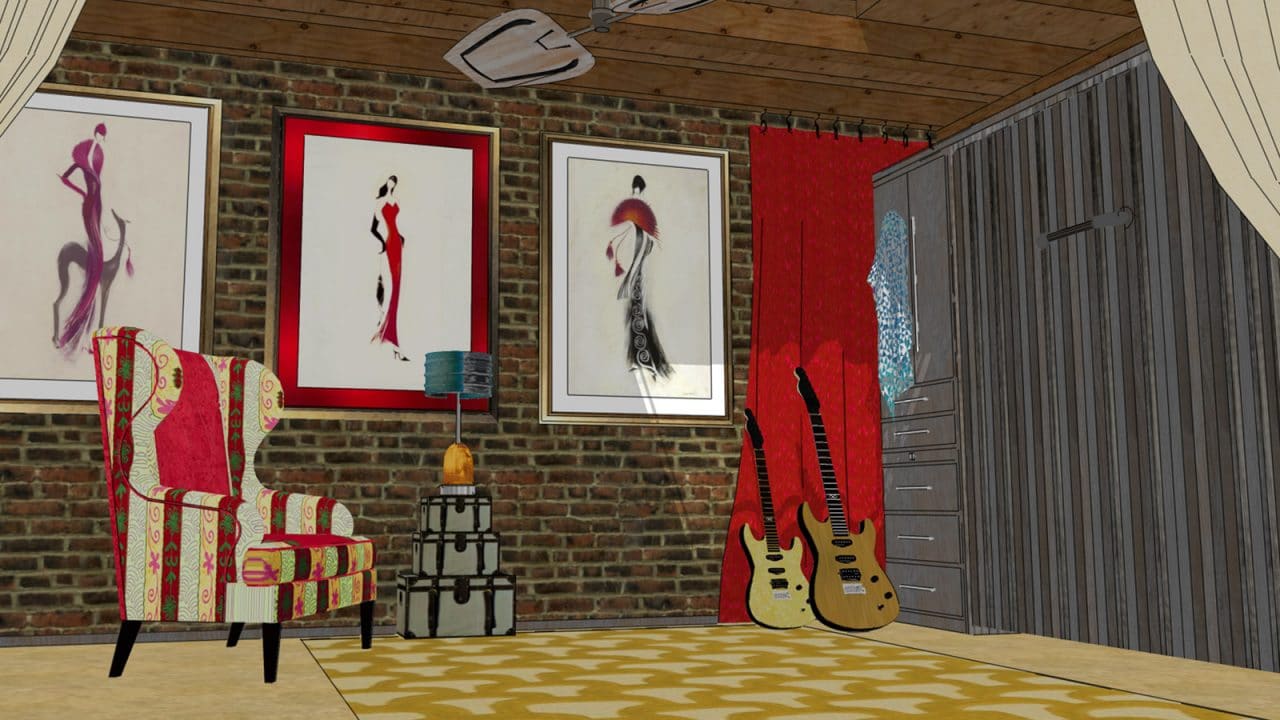 If you have always wanted to indulge in a hobby but never had enough room, now is the time to change that. We suggest adding a Murphy wall bed with desk or table to give you plenty of room to lay out photos, scrapbook pages, musical scores or anything related to your hobby or craft of choice.
Adding a pair of side piers or creating custom millwork to match your wall bed will provide you with plenty of room to store your supplies. With a custom wall unit or side pier, you can specify if you want drawers, shelving, cubbies, a wardrobe or cupboards. If you are having difficulty visualizing the best storage for your specific needs, we invite you to give us a call and speak with any of our professionals to review the options.
Exercise Room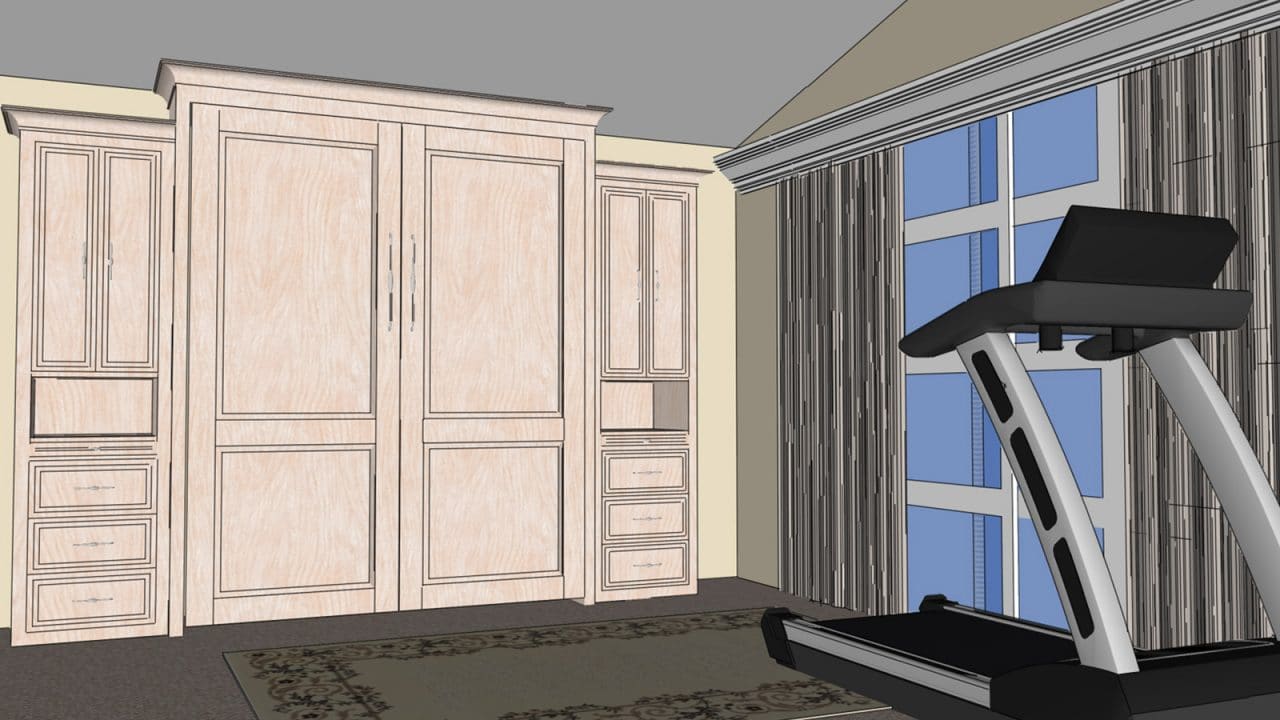 Another popular way to transform an empty nest bedroom is to add exercise equipment. Whether you enjoy doing yoga, lifting weights, aerobics, running on a treadmill or even doing ballet, a newly vacated room is just the place to make it happen.
A custom Murphy wall bed system comes in handy by offering not only a spare bed for overnight guests, but a wardrobe for your workout clothes, cupboard space for your equipment or even an to place a small refrigerator filled with cold bottles of water. Mirrored wall bed panels help you to maintain proper form in your very own exercise room.
Reading Room or Lounge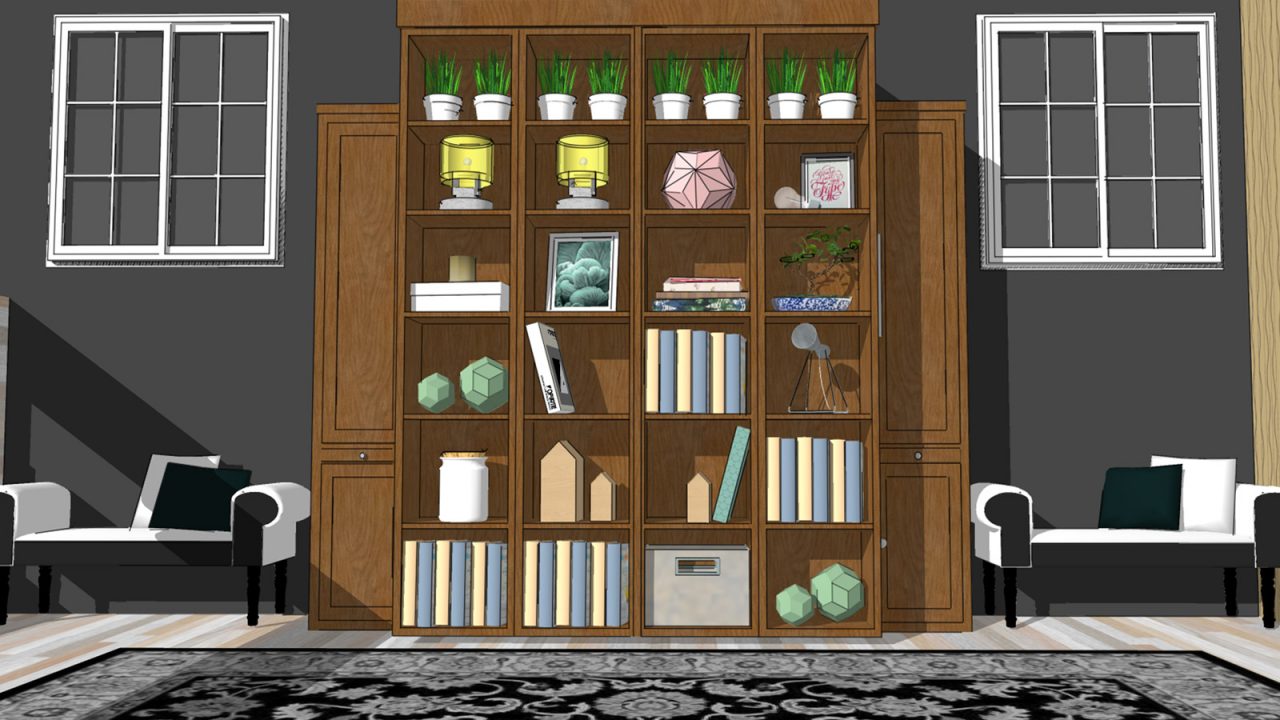 If you really want to indulge yourself and transform an empty nest, consider turning that extra space into a lounge where you can relax and read books, watch TV or just enjoy the view. A custom Murphy wall bed with sofa and perhaps the addition of a pair of desks or a game table would be ideal.
Whether you are moving up or moving out, you can transform an empty nest into the home of your dreams with a custom Murphy wall bed system.