Multipurpose Room or Flex Space Tips Part II: Cabinet Beds
This is the second installment in our two-part series about tips for creating a multipurpose room or flex space – a growing need for many of us as we use our homes for far more uses than we ever did in the past. In this article, we go over options for storage, compartmentalizing and using flexible furniture that fits in your space.
There is No Such Thing as Too Much Storage
If there is one thing you cannot go wrong with when creating a multipurpose room or flex space, it is adding storage. Can we ever have enough? Especially now, as we anticipate all the Christmas gifts to come, we are going to need plenty more places to put all our new acquisitions.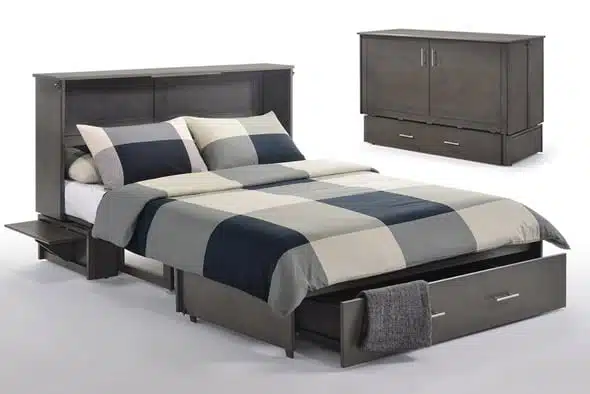 If your multipurpose room is not large enough to accommodate a wall bed system, consider adding a cabinet bed instead. With a smaller footprint and the ability to move this furnishing as needed, a cabinet bed still offers a place to accommodate overnight guests while also providing plenty of storage space via the generously sized under-cabinet drawer and shelf at the head of the cabinet.
Compartmentalize One Room
Most of us have only one extra room and that room must serve more than one function. To ensure that every activity has its own place while still offering guestroom space when necessary, consider partitioning it.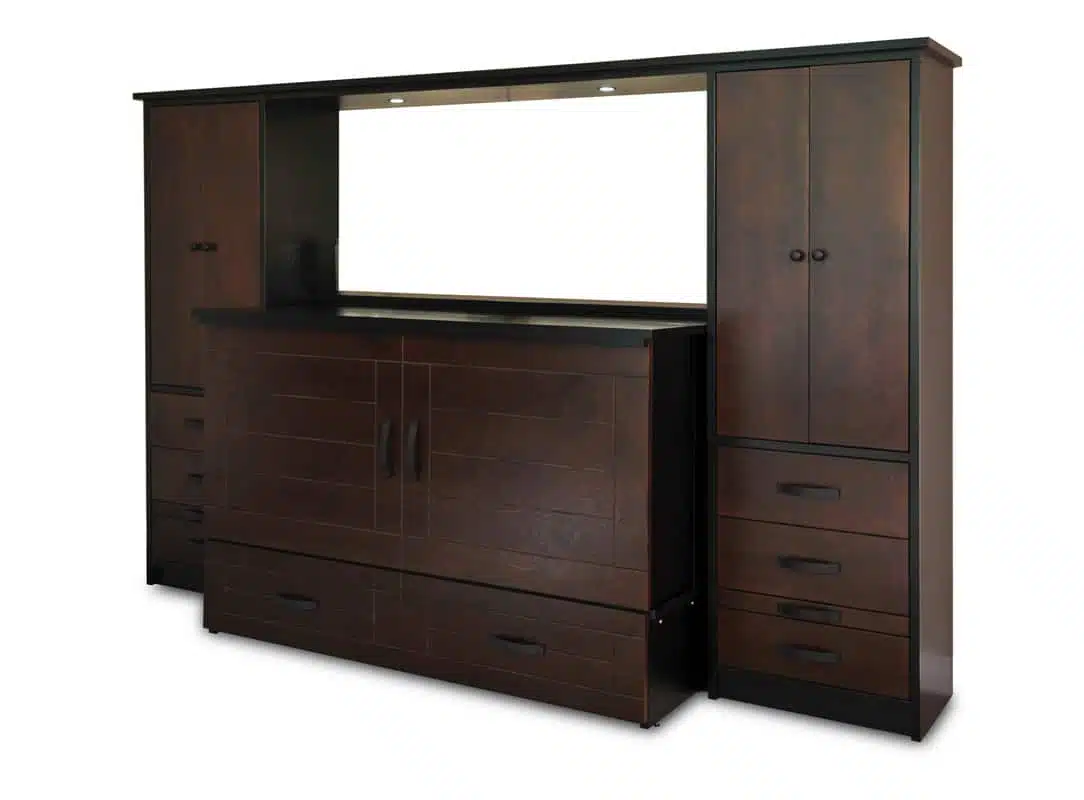 One way to do this is by dividing the room in half or even thirds. A cabinet bed works well for this purpose, as we outlined in this previous article on cabinet beds as room dividers. To further delineate the space, select a unit with attached storage such as this Metro Cabinet Bed with wall unit. The wall unit is bridged over the top of the cabinet where puck lights provide illumination. There is plenty of storage in the drawers and wardrobes of the Metro Wall Unit and Cabinet Bed, which help you neatly store home office items or tools used for your favorite hobbies.
Flexible Furniture for a Flexible Room
Finally flexible furniture is the best choice for a multipurpose room or flex space. This allows you to use the room to its fullest potential while taking up the least amount of square footage.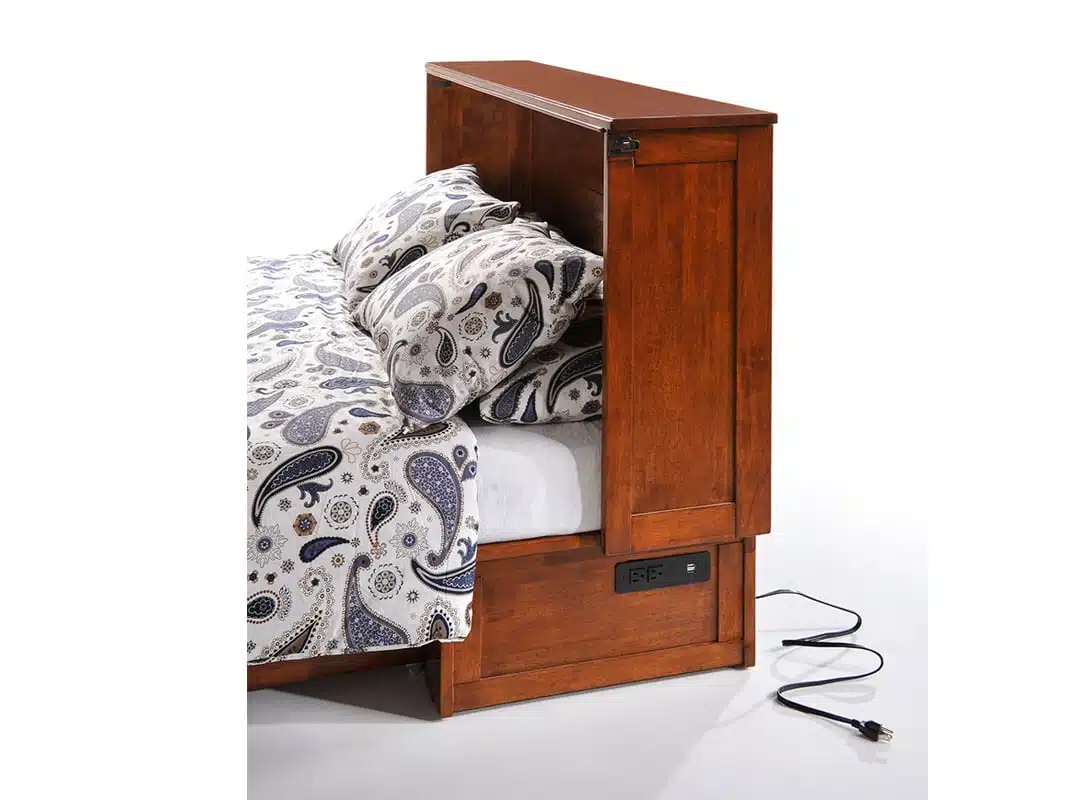 Once again, a cabinet bed is an excellent choice. Encased in a beautiful, solid wood cabinet, the bed is available for overnight guests when needed. The rest of the time it stores items such as extra linens, out-of-season clothing and more. The top of the cabinet is rated to hold a TV with screen up to 60 inches. Some of our models, such as the Clover shown above, even come with dual power outlets and USB connection. Combine the cabinet bed with other flexible pieces, such as nesting tables, folding chairs and an ottoman that opens for storage and you'll be sure to enjoy the various ways this room can be a workhorse of the home.
With these multipurpose room or flex space tips, you can get the most out of every square foot in your home. And don't forget that Murphy Beds of San Diego can customize most of our products to perfectly fit your needs and space – just call or chat with us online for more information.