Three Top Selling Murphy Bed Styles
Murphy beds are a great addition to any home. But with the wide variety of styles available, it is often difficult to decide which one would work best in your home, based on style and functionality. In this article, we review three of our top sellers and what makes each special. Which one is your favorite?
Murphy Bed with Desk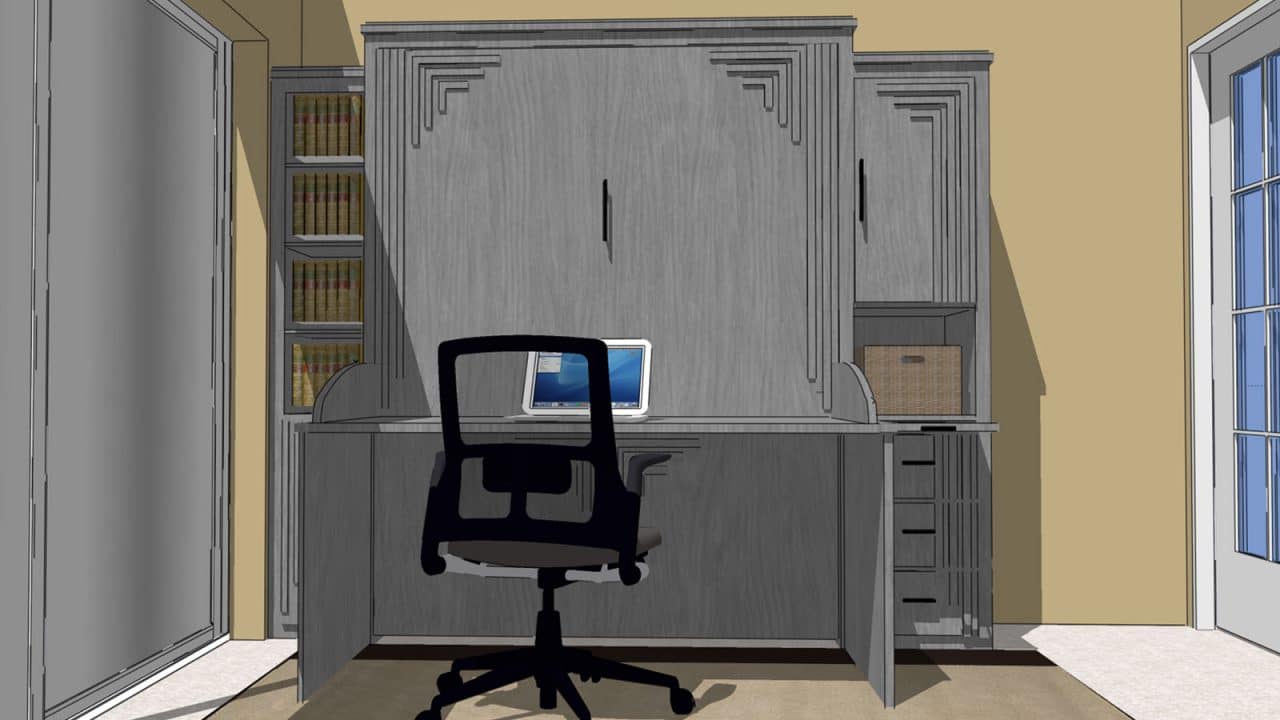 When you want a pull-down Murphy bed that does more than just look pretty with its solid hardwood construction, the most popular choice amongst our customers is a wall bed with desk. Although it is called a desk, the surface that hinges out from the front of the cabinet can actually be used for anything from a dining table to a game table to a hobby crafting area. Then again, it functions really well as a desk in a home office.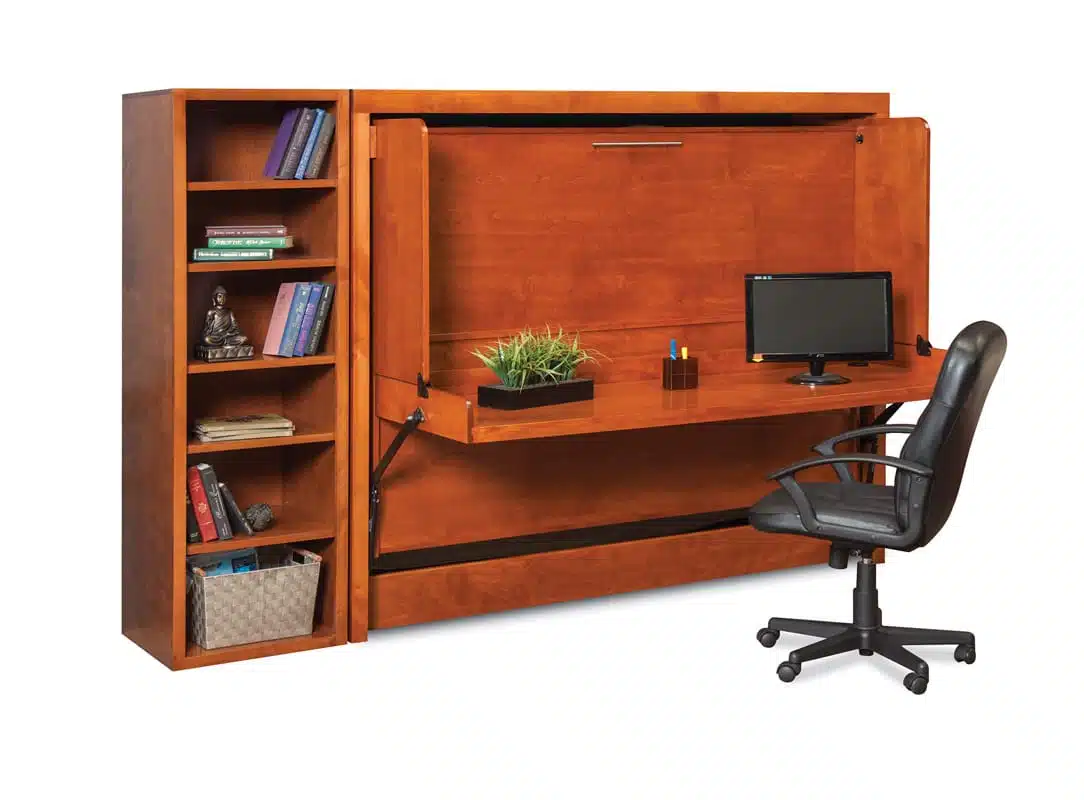 You have a choice for your Murphy bed with desk as far as configuration. We have models available as either horizontal or the more traditional vertical structures. The handiest feature of the horizontal wall bed with desk is that you do not need to remove the items on top of the desk before pulling the front of the cabinet and mattress down for sleeping. All of our Murphy beds with a desk are available in mattress sizes of twin up to king.
A Murphy bed with desk is an excellent choice for a home office, a child's bedroom (no more excuses that they don't have a place to do homework), a guestroom or a crafting/hobby room.
Library Murphy Bed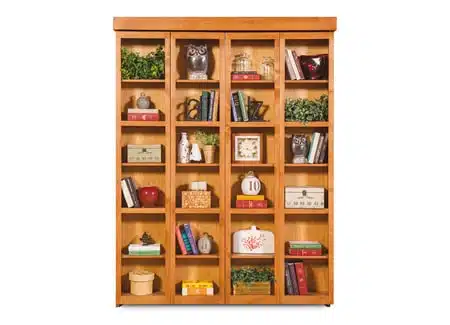 Another very popular option for a wall bed is a Library Murphy bed. The model shown here incorporates a pair of doors that open out from the cabinet to reveal the comfortable bed securely stowed behind. Simply slide each side of the library aside with all the items contained within intact and then pull down the mattress using the lifetime warrantied spring mechanism in order to use the Library Murphy bed for sleeping.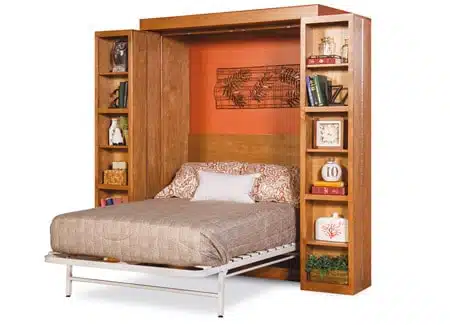 The library portion of this wall bed is nicely appointed with numerous, adjustable shelves. These shelves can be used to store your collection of books and so much more. You could also show off your collectibles, family photos or artwork. Business or tax paperwork finds a neat and organized place here, as well as toys, baskets of linens, craft supplies and more.
A Library Murphy bed makes a great addition to a reading nook, guestroom, home office or kid's playroom.
Amish Made Murphy Bed with Side Piers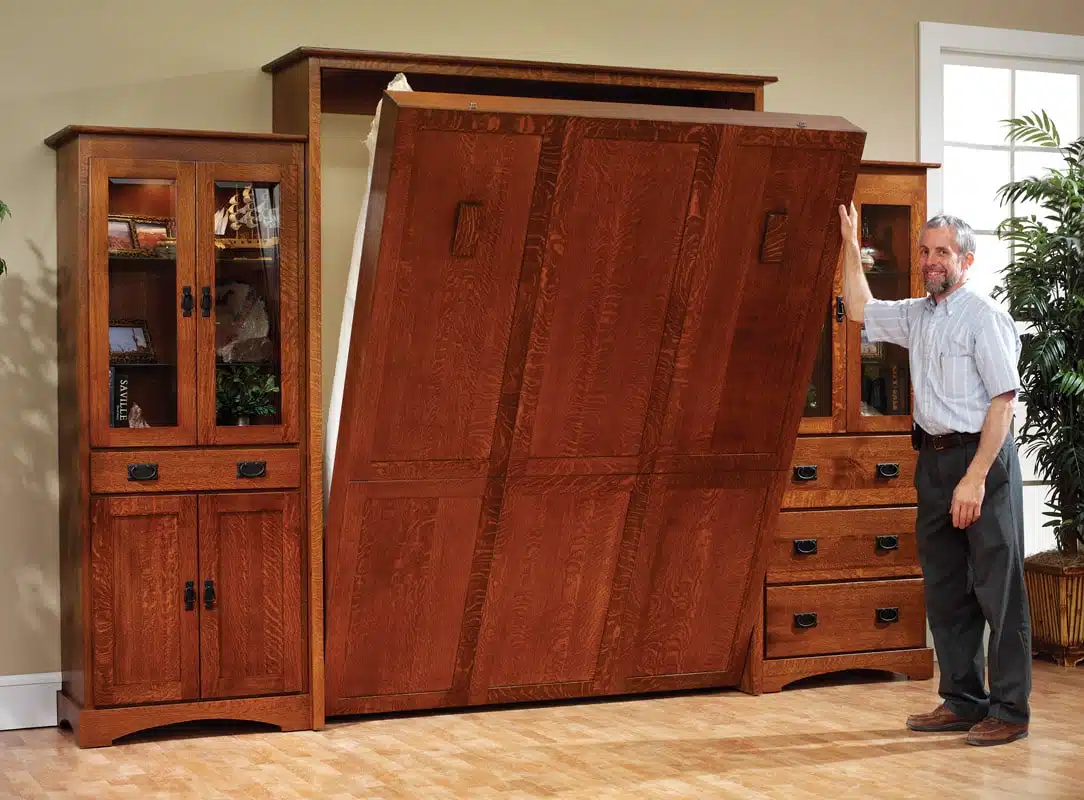 Finally, a very useful option is to choose a Murphy Bed with side piers that is made from 100% North American hardwood and handcrafted for exceptional beauty. Not only does this wall bed look incredibly lovely in any room, it is made with old-fashioned Amish attention to detail. This includes dovetailed drawer joints and a hand sanded finish on oak, cherry or maple wood in your choice of colors.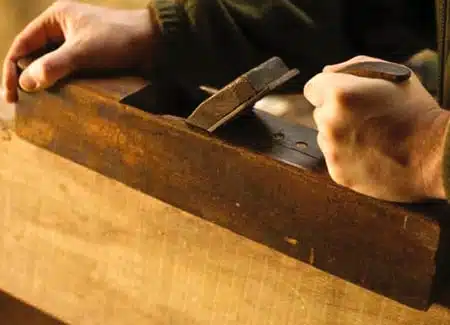 Add a pair of side piers to make your wall bed extra functional. The side cabinets, which are stained to match the main cabinet, include lighted displays as well as cupboards below. This makes them the ideal place to show off your pretty collectibles but also hide away paperwork files, board games, extra linens and other items that are better off stored behind closed doors.
An Amish made Murphy bed with side piers is often the best choice for a double-duty guestroom, a rec room, basement or mother-in-law suite.