Why Choose a Cabinet Bed Over a Wall Bed?
When you are looking to make your home more functional and add to the space you have to use on an everyday basis, there is a choice between a cabinet bed or a Murphy bed. Both are great options, but in some cases, one might be a better choice over the other. Let's take a look at the reasons why you might choose a cabinet bed over a wall bed.
How Much Room Do You Have?
Probably the most important factor when deciding to choose a cabinet bed over a wall bed is how much space is available.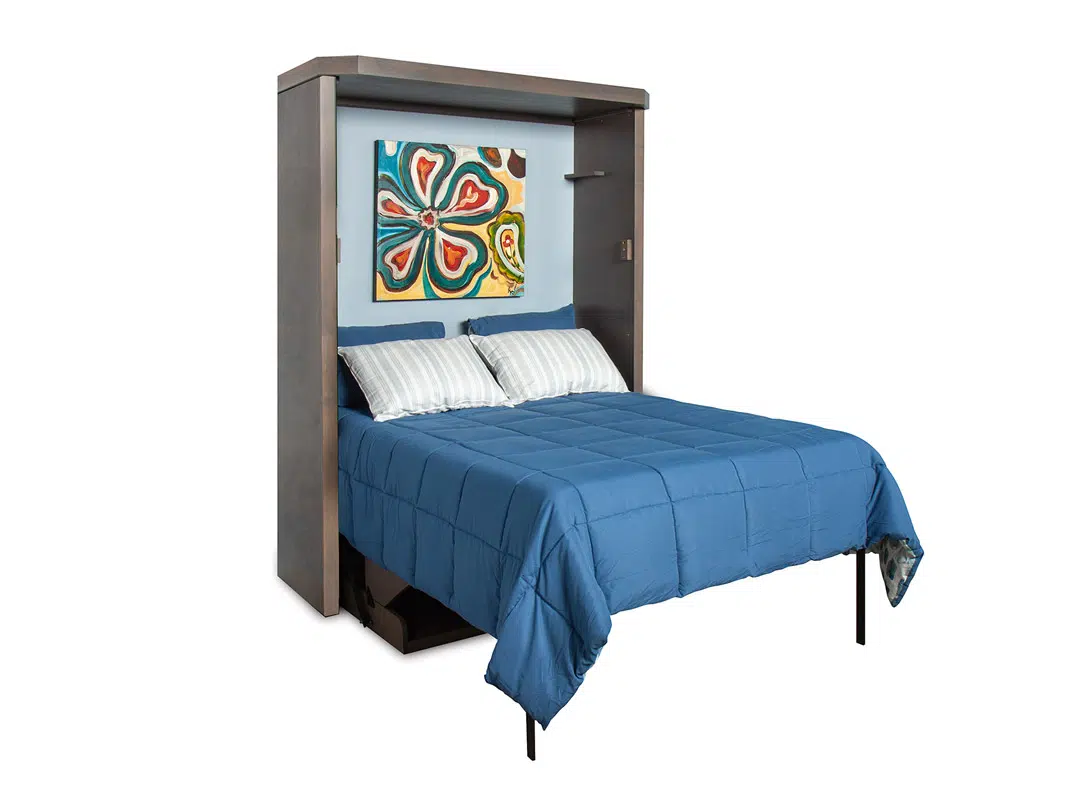 Murphy wall beds are great when you have a dedicated wall on which to install but the cabinet of the bed still takes up a lot of room. It projects from the wall, which means you must take this into account when furnishing the room and need to keep several feet of space cleared in front of the cabinet when using the bed. Murphy beds are big pieces of furniture and tend to take over a room.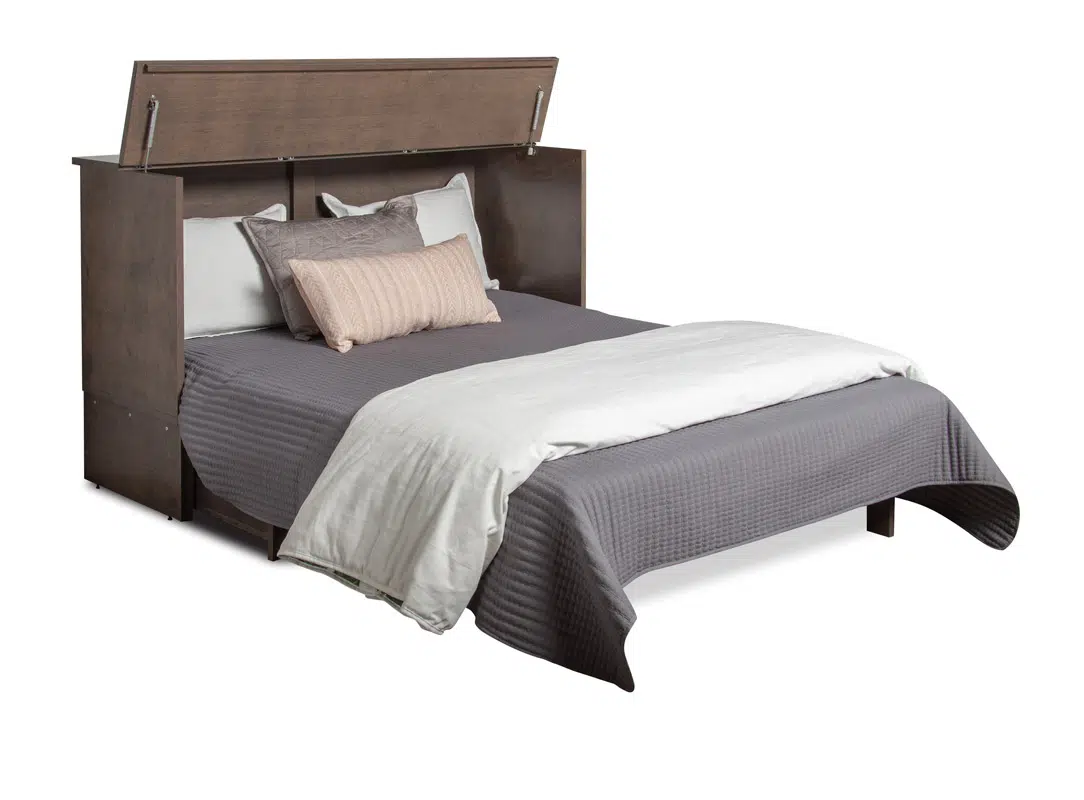 On the other hand, a cabinet bed takes up very little space in a room, about 10 square feet. It still projects from the wall, but the cabinet is not quite as deep as a wall bed, nor is it as wide, while still providing a comfortable, premium, queen-sized mattress for sleeping.
Do You Want to Take It with You?
Murphy wall beds must be securely installed by anchoring to the wall. They actually become a permanent part of your home, which increases the value but makes it difficult to make décor changes to the room it is installed in. If you decide you no longer like the style, it is not an easy project to remove or replace a Murphy bed.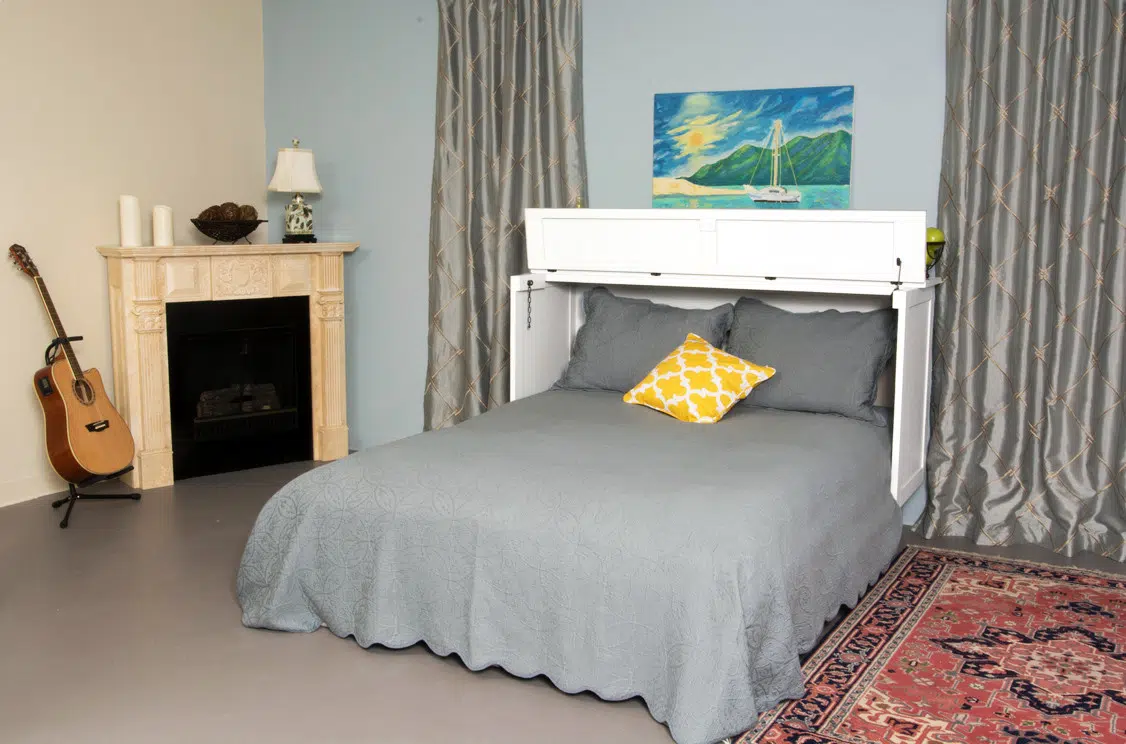 A cabinet bed, however, can easily be moved from one room to the next. It's another piece of furniture that will go along with you if you ever decide to sell your home. And since it's so easy to put a space-saving cabinet bed nearly anywhere – even at the end of a hallway or beneath a set of stairs – no matter the size or layout of your new home, there will always be a place for a cabinet bed.
Do You Always Need Extra Storage and Surface Space?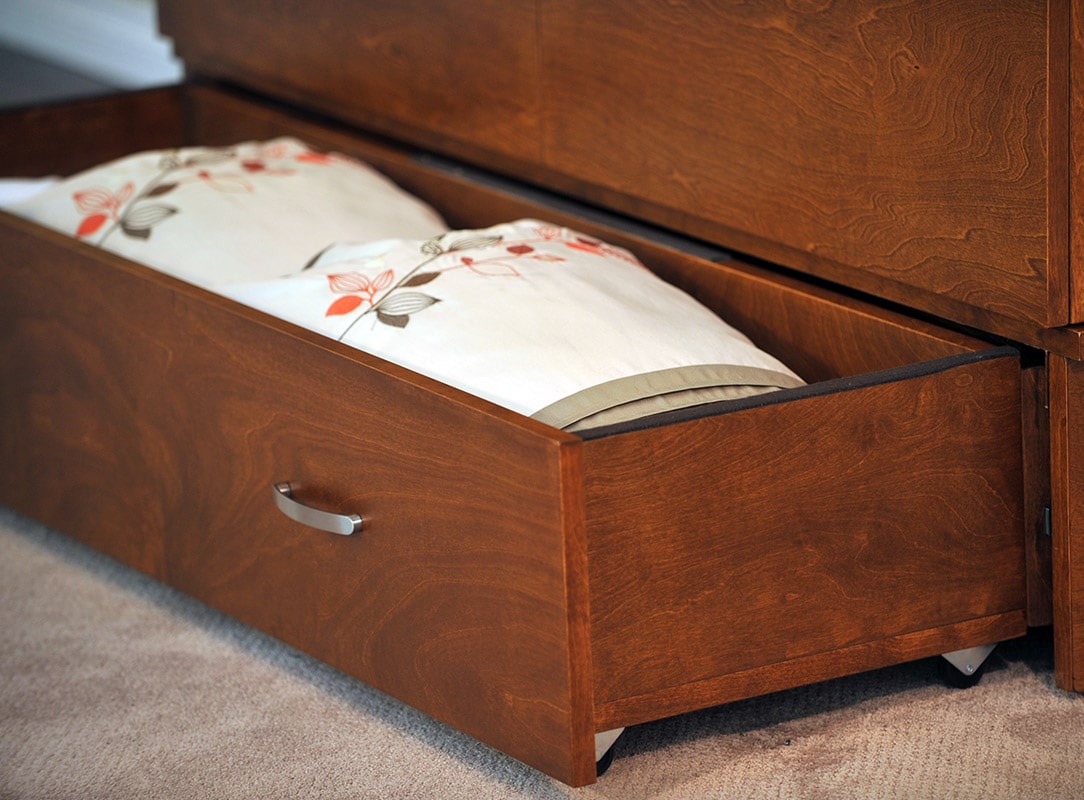 It makes sense to choose a cabinet bed over a wall bed if you are always looking for extra storage or surface space. Because the cabinet is less than 4' high, the top of it can be used for laying out business paperwork, stacking laundry, or simply for keeping a collection of books handy. The roomy storage drawer along the bottom is a great place to stow extra linens and bedding, out of season clothing, towels or pillows, and so much more. Cabinet beds offer extra storage in a small footprint.
When making the decision to choose a cabinet bed over a wall bed, these are the three most important questions to ask yourself before going shopping online or in one of our expansive showrooms.