5 Things You Probably Do Not Know about Wall Beds
Wall beds, also referred to as Murphy beds, have been providing extra space in homes for well over a century. But there are several things you probably do not know about wall beds, especially when it comes to today's models. Here are a few factoids that make it easy to see why these ingenious furnishings are such a popular addition to any type of home.
Wall Beds are Very Easy to Open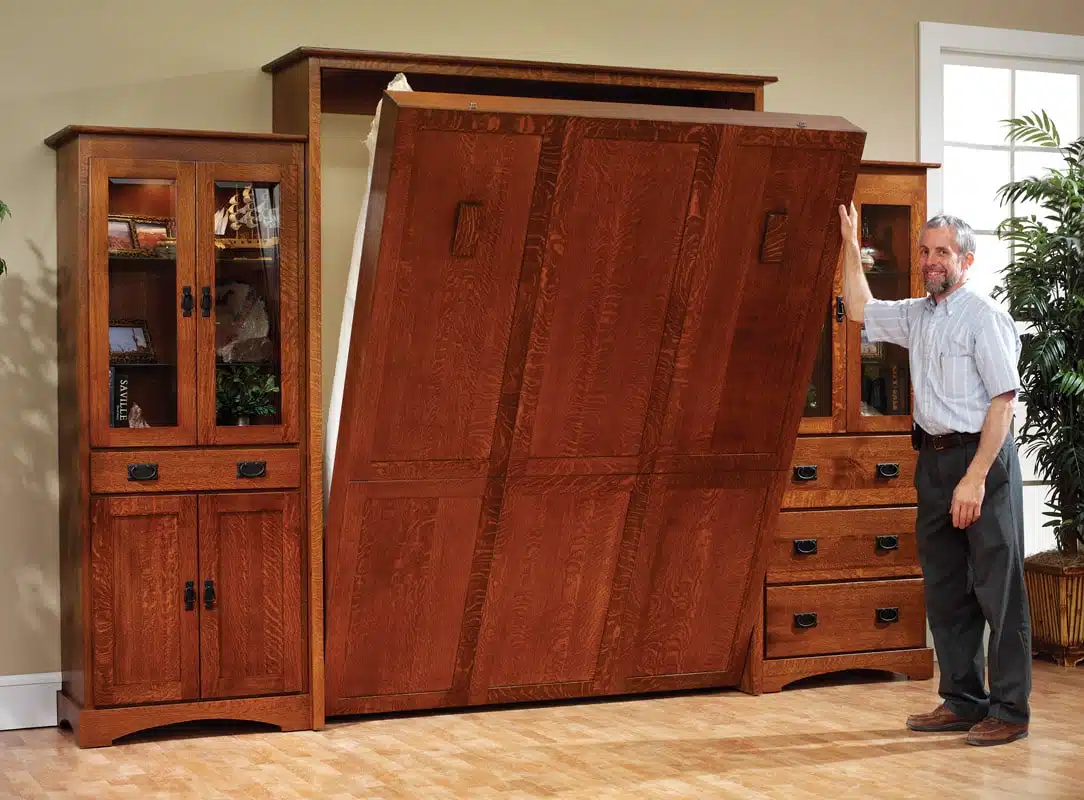 No matter physical disability or age, a Murphy wall bed is extremely easy to open. There is usually a latch keeping it closed in the cabinet, then a simple tug pulls the mattress down. The steel frame supporting the mattress is very lightweight and it takes only a small amount of force to move it down and then back up into the cabinet again after use. This is why many people can easily use a wall bed as a replacement for a traditional bed and still keep the room looking neat and tidy when the bed is not in use. And you can rest assured it will last for a long time to come due to the hefty warranty on the open/close mechanism.
Wall Beds are Comfortable
There is another reason wall beds are popular for sleeping on every night: they are comfortable. Even though they lack a box spring or platform, the high-quality mattress sold with your Murphy bed is very plush. For maximum comfort, upgrade to the premium mattress option. You can also choose to purchase a mattress separately, just be sure it is rated to snugly fit in a wall bed cabinet. An added bonus is that you can keep the bed linens in place when the mattress is closed, and this keeps them clean and dust free.
Wall Beds are For More Than Sleeping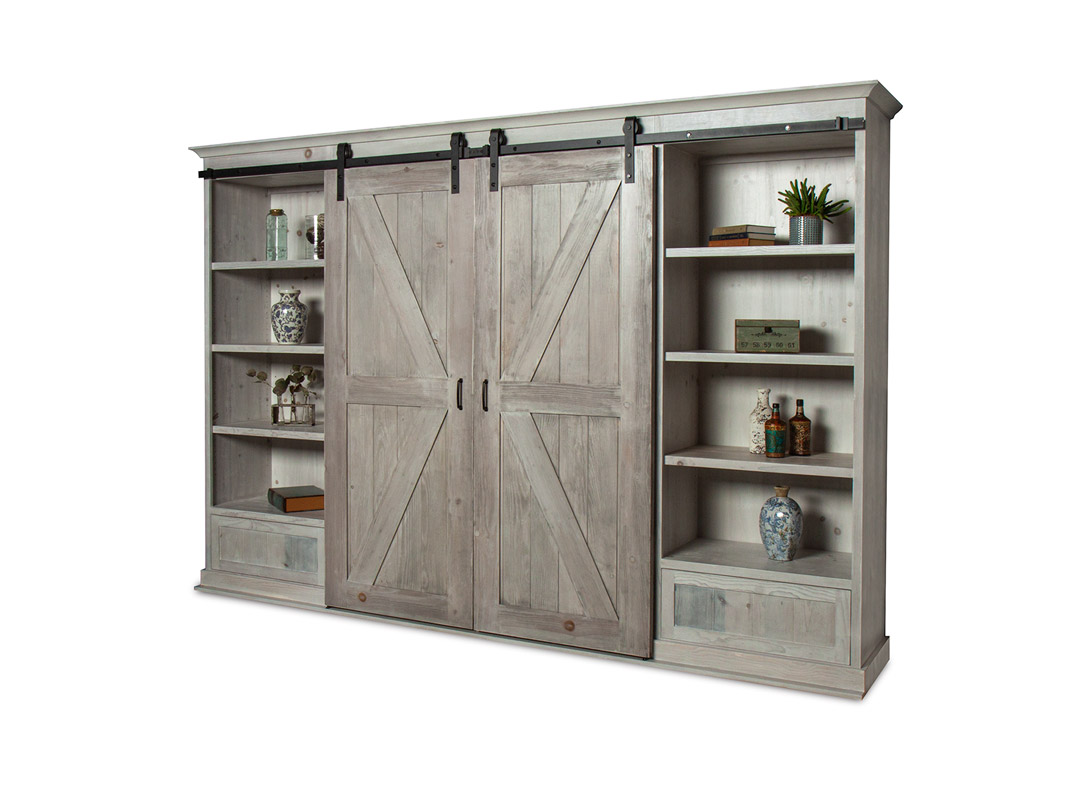 One advantage of contemporary wall beds is that many of them are available with optional side piers or an attached sofa, table or desk. Side piers can be configured just about any way you please – from wardrobes to shelves, drawers to files cabinets, cubbies to slide outs. If you cannot find exactly what you are looking for in a ready-made Murphy wall bed, we can customize side piers and even add matching millwork all the way around the room.
Wall Beds are Ideal for Small Spaces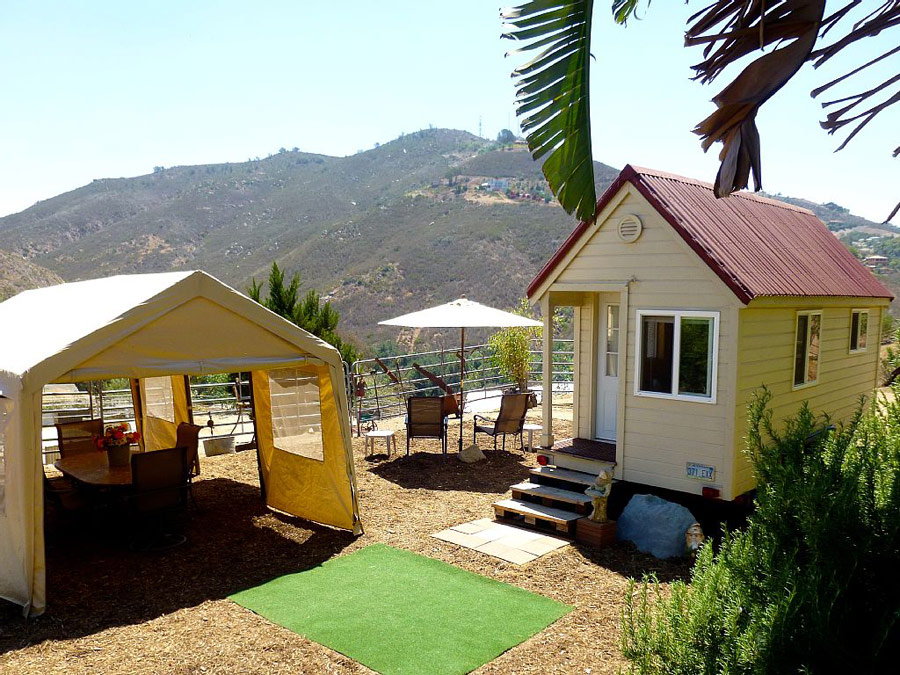 With today's focus on multi-generational living, tiny homes and downsized spaces, there are few furnishings more perfect than a wall bed to add plenty of functionality in a small footprint. Not only do they take up a mere few feet of floor space, but they also look good doing it thanks to the solid wood cabinetry that makes our Murphy beds durable and long-lasting. Wall beds are a great investment for small spaces.
Wall Beds Replace Guest Beds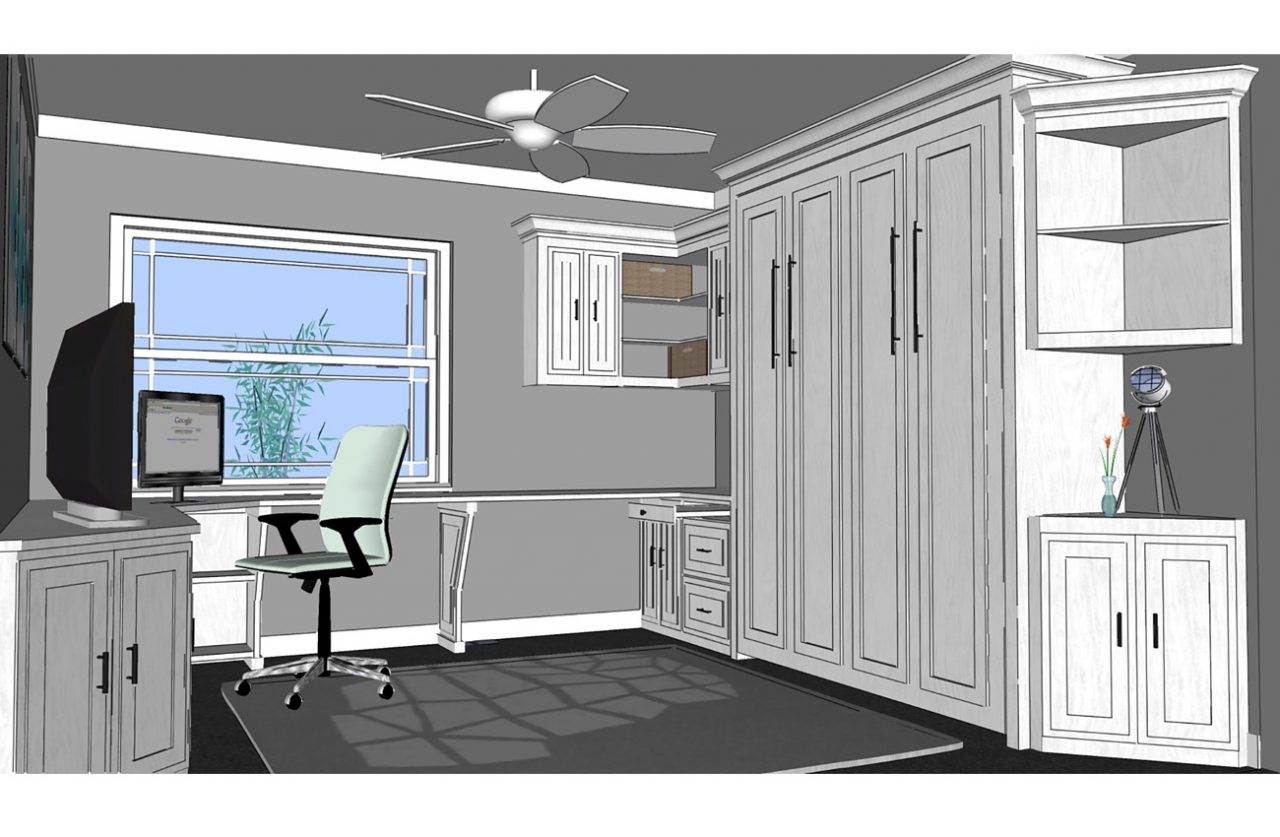 If you are like many homeowners, overnight guests visit infrequently. So why take up all that space in an extra room with a traditional bed? Turn it into a hobby room, home office, workout space or whatever it is that you desire. Wall beds make it possible for that extra room to do double duty. It can still be a comfortable place to put guests when needed but it just makes sense to use it for other purposes until guests arrive.
We hope this article regarding things you probably do not know about wall beds has enlightened you to some of the many ways they can enhance your home and your life.